It's that time of the year. It's the time of year many of us are wondering, "How can I lose weight in a week fast?".
We all want to look good - whether it's for a wedding, while we're at the beach in our bathing suits, or even for our high school reunion.
Luckily you don't have to starve yourself to lose weight quickly.
Nope, not at all.
All you have to do is make a few small adjustments to your diet and routine to see some dramatic weight loss results fast. And hey, who doesn't want that!
While these tips might show you how to lose 10+ pounds in a week, there's nothing better than keeping the weight off for good, right?! 
And that's why my weight loss guide Macros Made Easy has been so successful. It not only shows you step by step how to how lose weight, it shows you how to keep it off too!
1. Get A Better Nights Sleep
If you're looking for answers on how to lose weight fast, there's no better place to start than in the bedroom.
Many people often overlook the importance of a good nights sleep - and they really shouldn't.
Getting a full nights sleep 7+ hours has been shown to increase the control you have over your cravings.
A good nights sleep also is associated with properly functioning hormones. Your hormones recover during sleep, and when you don't get enough sleep your cortisol levels rise. And increased cortisol levels are associated with weight gain.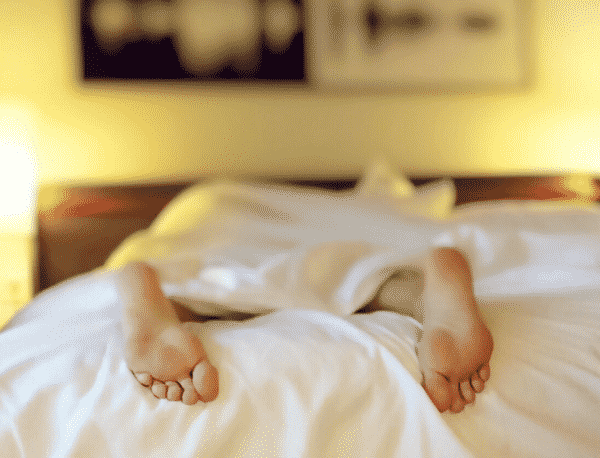 I've definitely struggled with getting a good nights sleep in the past, but these tips have really made a difference for me...
Turn off the devices. Stay away from electronic devices atleast an hour before bed. the light emitted from our devices tricks our brains into thinking it's earlier in the day.
Turn down the heat in the house. 68ish degrees seems to be an optimal temperature to get our bodies ready for bed.
Block out all light.  Ideally there shouldn't be any extraneous light coming into your bedroom.
Don't work in bed. Keeping your bed only for sleep and sex will condition your body to associate itself with those things and make falling asleep much easier.
Think about taking a melatonin supplement. While I don't like making a habit out of taking melatonin every night before bed, I will say that if I find myself having an especially hard time falling asleep it usually does the trick. I've tried several different brands, but I think this one works the best.
2. Keep The Protein High
Make sure your consuming high quality protein sources like chicken breasts, lean cuts of turkey, grass fed beef, fish, tofu and eggs.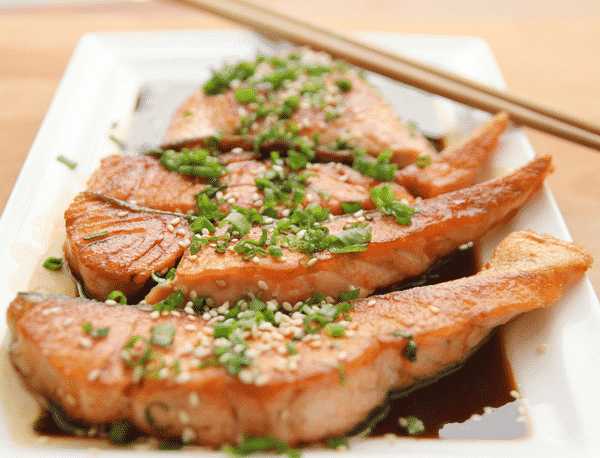 This is important because protein not only helps you burn more calories, but it also makes you feel full.
If you're not a big meat eater a high quality whey protein can help you get reach your daily protein goals. And you'll want to make sure you're getting protein in at every meal.
By the way, a good target to aim for is about 1g per pound of bodyweight.
3. Eat Your Vegetables
Since you're trying to lose weight fast you'll want to keep most - if not all - your carbohydrates to vegetables.
If you're wondering which vegetables are the best to eat, just remember this saying "green is great". Veggies like broccoli, green beans, lettuce, spinach, and swiss chard are great "volume" foods. A volume food is any food that you can eat a lot of, but has few calories.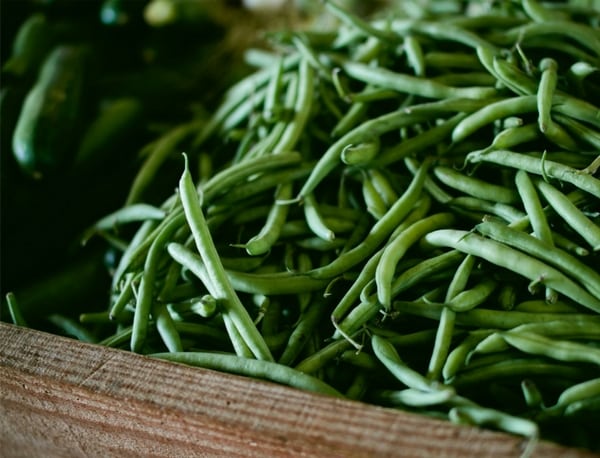 Volume foods are great because they not only help you fight off hunger, but they keep your cravings at bay too.
Also, don't be afraid to "eat the rainbow" in moderation of course.
Variety is the spice of life, but you'll want to make sure you keep your consumption of the more sugary veggies like sweet potatoes, corn, peas etc. to a minimum.
4. Get Active
Going to the gym and doing cardio - or lifting weights - are both great ways to burn calories and lose weight.
But if hitting the gym is not for you, just being active in general will help you burn extra calories. So consider incorporating a few of these activities into your daily routine.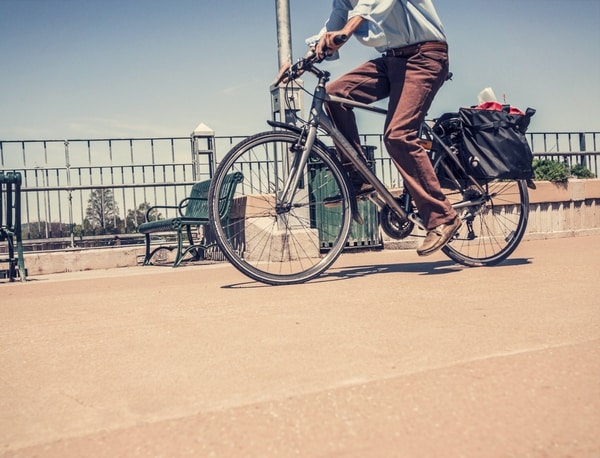 Increase your steps. Walking can be a great way to burn some extra calories. So instead of driving to the corner store, walk to the corner store. Better yet, make a routine out of going for a walk during your lunch break, or after dinner.
Do some "spring cleaning". Have you been putting off cleaning the house, the car, the shed? Instead of hiring the cleaning lady for the week, do it yourself.
Go biking. Biking is a great low impact way to burn extra calories. The average person actually burns 500+ calories in an hour of biking.
Try swimming. Swimming is another fantastic low impact calorie burning activity. If you don't have a pool, most local YMCA's have pools, and can be relatively inexpensive to join. And in case you're wondering, for most people, swimming freestyle for one hour will burn about 500 calories.
Throw an impromptu dance party. Ok, so this tip might be a little out there. But, hear me out. Everyone loves listening to some kind of music right? Well, don't just listen next time, do some dancing too! Dancing is not only fun, it burns calories too - around 400 calories per hour.
Learning how to lose weight fast, also means learning how to burn some additional calories throughout your day. And burning more calories than you consume is a sure fire way to lose weight. So consider adding in some of these activities to your daily routine.
5. Caffeine
Caffeine might just be your absolute best friend when you're trying to lose weight fast.
There are a variety of reasons for this:
Caffeine is an appetite suppressant.
It's been shown to increase metabolism.
And caffeine boosts energy, which makes increasing your activity level easier.
One of the best caffeinated beverages you can drink is unsweetened green tea. It's absolutely loaded with antioxidants that not only boost brain function, but fight cancer too.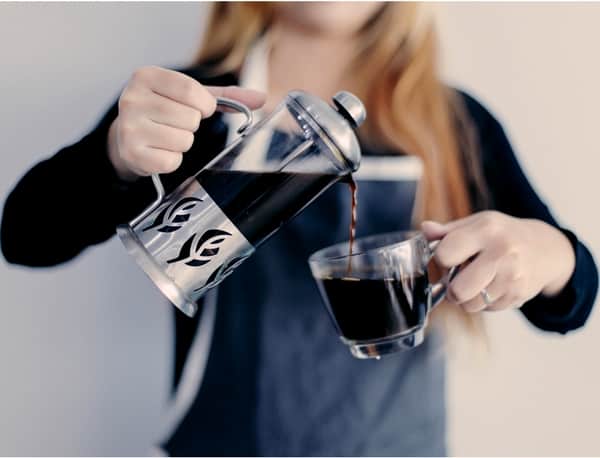 If you need more of a boost opt for some coffee. An average cup of coffee will deliver 150-200mg of caffeine which is 3 to 5 times the amount found in green tea.
However you like to get your caffeine in though, there's no denying it's weight loss benefits. Which is why you should consider supplementing with it during these 7 days.
6. Ditch The Alcohol
When you think alcohol, think empty calories.
One of the biggest contributors to weight gain for most people is the consumption of empty calories. Empty calories refers to calories that have little to no nutritional benefit, and don't keep you full either. Unfortunately alcohol falls into that category.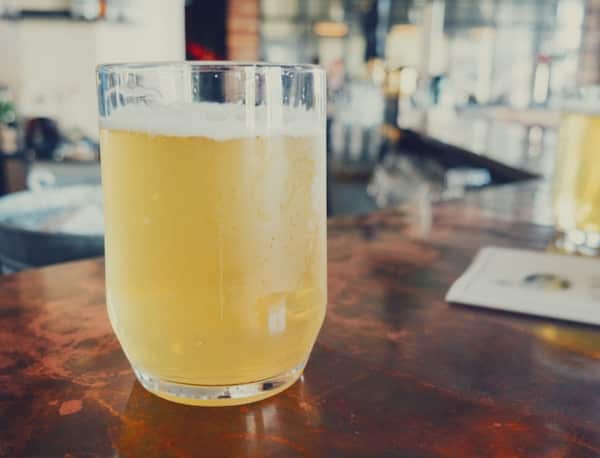 During these 7 days you should be focusing on eating high quality food sources. The calories you consume should be benefiting you in some way, shape or form.
Foods like blueberries, peppers, tomatoes, salmon, raw nuts, avocados etc. all provide you with vitamins and minerals.
Besides having little nutritional benefit, alcohol also temporarily inhibits "lipid oxidation". Basically what that means is your body has a hard time using it's fat stores for energy. Yeah, that's obviously not something your aiming for if your trying to figure out how to lose weight fast.
In short, just skip the alcohol during this week - your waistline will thank you.
7. Drink Plenty Of Water
Everyone knows drinking water is important, but it can be especially beneficial to you if you're trying to lose weight.
Keeping yourself hydrated throughout the day can be a huge factor in controlling your cravings. And giving into cravings can be an absolute weight loss killer, so drinking plenty of water during this week will be especially important.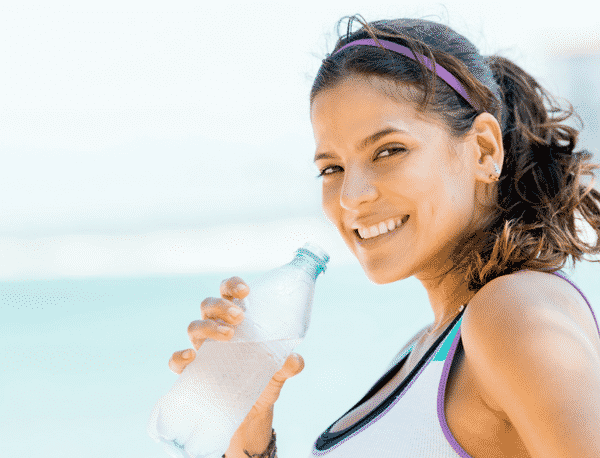 Drinking plenty of water is also beneficial because your body can confuse hunger for thirst. So drinking water itself might be enough to cure your hunger.
What's worked for me, and might work for you too, is actually drinking a large glass of water and waiting 10 minutes and seeing if I'm still hungry. 9 times out of 10 my "hunger" passes, and I can get back to whatever I'm doing. This little tip has been a game change for me in terms of keeping my appetite under control.
If you're wondering how much water to drink each day, a good goal is drinking ⅔ of your body weight in ounces. An even better measurement of hydration though is 5 clear pees a day.
8. Bonus Tip - Create A Plan
Those 7 tips will undoubtedly make you lose weight in a week fast. However, this 8th tip just might be the best one yet - Create A Weight Loss Plan.
Creating a sustainable long-term weight loss plan isn't as hard as it sounds. And nobody wants to lose a bunch of weight only to regain it all at some point, do they?!
So if you're looking to lose weight for good, my weight loss guide Macros Made Easy can help!
Macros Made Easy shows you exactly how to build a personalized weight loss plan for yourself. Plus, it also comes along with a spreadsheet that alerts you when/how to make adjustments to your plan so you can continue to lose weight. 
I've lost and kept off over 70lbs following the guidelines outlined in Macros Made Easy, and I'm 100% confident you can have the same results.
If you're ready to start your weight loss journey today, you can pick-up a downloadable copy of Macros Made Easy here!