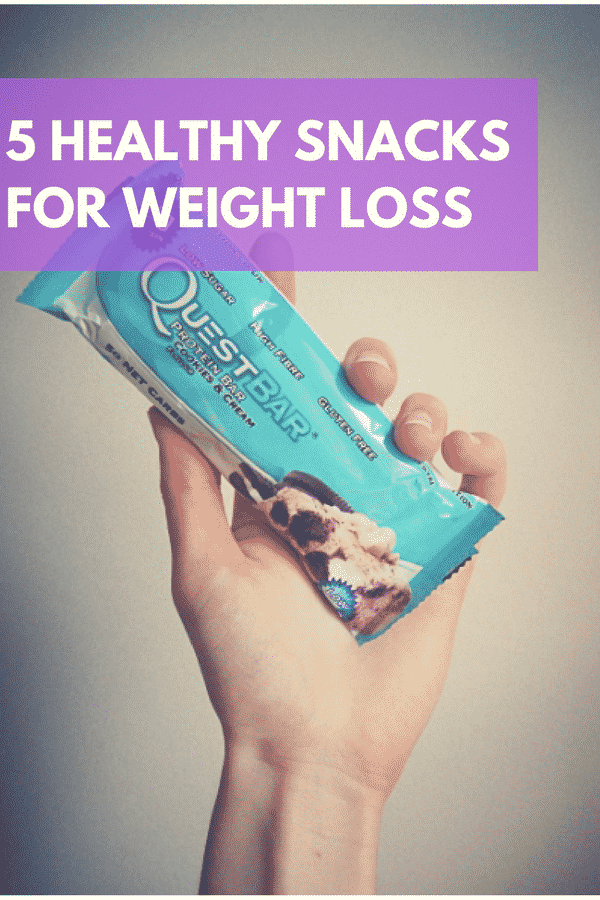 These are 5 of my favorite healthy snack ideas for weight loss!
I am a HUGE snacker, so I'm constantly looking for healthy low calorie snack ideas - and unfortunately finding  those aren't as easy as it sounds. Which is I wanted to share some of my favorites with you!
So lets get snacking!
1. PB2's Peanut Butter
Peanut butter is easily one of my favorite foods. In fact, I've always said if there was one food I had to eat for the rest of my life it'd be none other than peanut butter.
However, there's only one thing - one deal breaking thing - that I constantly encountered with peanut butter while dieting, and that was the calories.
A serving size of peanut butter is 2 tbsps - and who only eats two tablespoons #letsbereal - and that equates to around 200 calories.
However, a serving of PB2, which is the same size as "normal" peanut butter - 2tbsps -  only has 45 calories.
When I first found out about PB2 I was skeptical. I remember thinking does it actually taste like the "real" stuff? It couldn't taste anything like "regular" peanut butter, could it?!
Well, that was over 5 years ago, and PB2 and I have been inseparable ever since. Seriously, it tastes just like...normal peanut butter. And, it might actually taste better if you add a little sugar and salt to it.
Oh, and if you need a little convincing about PB2 - like I did - checkout this delicious looking smoothie bowl topped with PB2!
Convinced yet?
If so, you can pickup a jar of this delicious stuff here.
2. Kim's Deli Pops
Kim's Deli Pops have been a relatively recent addition to my healthy snack idea arsenal.
First off, let me just say - I love all things crunchy! And that's especially true when I'm talking about snacks. So, it probably shouldn't come as a surprise that I love these sooo much - they're crunchy AF.
So what is a Kim Pop exactly?
It's like a smaller, thinner, crunchier, tastier version of a rice cake.
Plain rice cakes are...blah. Kim Pops on the other hand actually have a nice subtle nutty-ish flavor to them. They also have just ⅓ of the calories - each Pop only has 10 calories and 2g of carbs.
If you're interested in trying these - which I highly reccomend - you can pick some up here!
3. Sunflower Seeds
There are a lot of reasons to love sunflower seeds.
First off, they're just fun to spit - who hasn't had a sunflower seed spitting competition before?!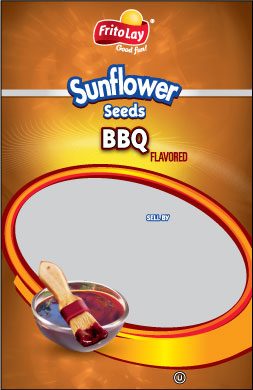 But, sunflower seeds actually have a lot of nutritional benefits as well. Sunflower seeds are high in vitamin E, and are proven to not only reduce inflammation, but decrease cholesterol too.
However, I think my favorite thing about sunflower seeds are the flavors you can get them in. My personal favorite is BBQ - because they taste just like BBQ chips - but you can get them in Ranch, Dill Pickle, Bacon, Buffalo Wing, Old Bay etc.
Sure, the run-of-the-mill roasted and salted seeds are good, but if you've never had any of the flavors you're totally missing out
What's also nice about sunflower seeds how long it will take you to eat them. It takes me over 2 hours to eat a normal sized 2oz/180 calorie bag.
Pro-tip, bring these as a snack to the movies. A bag of popcorn at the movie theatre can easily reach/exceed 1000 calories - plus is super expensive - but a bag of these will last you the entire movie, and they're way less calories.
You can pick-up some of the flavored varieties here!
4. Roasted Edamame
Lets talk a little about roasted edamame...
So, remember earlier I mentioned peanut butter would be my food of choice if I had to eat just one food for the rest of my life? Well, I think roasted edamame is would be my fall back plan - if for some ungodly reason peanut butter was no longer an option. 

Roasted edamame have one of the most balanced nutritional profiles you'll ever find. Consider this - 1 serving (30g) has 4g of fat, 10g carbs (8g of which is fiber), and 14g of protein! That's an awesome nutritional profile from a macronutrient point of view, and exactly the reason they'd be my 2nd choice for the hypothetical situation from earlier.
Also, if you're a wasabi lover like me, they even make wasabi flavored edamame! And spoiler alert ... they're awesome. But, if the dry roasted plain or salted are more your style you can get those here.
5. Quest Bars
Quest bars are definitely the gold standard that all other protein bars are judged by.
First of all, there are about a bagillion - ok maybe not that many - flavors to choose from. I mean they've got flavors like cookies and cream, chocolate brownie, s'more, blueberry muffin, and cookie dough - which is my personal favorite.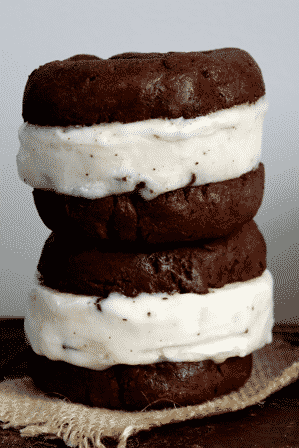 Not only do all the flavors rock - and yes I've tried almost all of them - but the bars are VERY versatile. So versatile in fact, that I actually baked the chocolate brownie bars into "cookies" and made the most EPIC Protein Ice Cream Sandwiches with them!
Great Tasting Flavors - check, Versatility - check ... Awesome Nutritional Profile - check!
Most Quest bars are only around 200 calories, but they're absolutely packed with protein and fiber. In fact the Cookies and Cream bar highlighted in the photo above has 14g of fiber and over 20g of protein. Pretty awesome for an Oreo flavored protein bar if you ask me.
And of course, if any of this sounds delicious to you, you can pick-up, or restock on Quest bars here.
---
That's going to wrap up today's 5 healthy snack ideas for weight loss!
I hope you guys enjoyed the list, and even got a few new ideas to up your snacking game with.
Of course, it's also worth mentioning that while these are healthy snack ideas moderation is still the key. Overall caloric intake - regardless where those sources come from - is the number one determinant in losing weight.
---
Do you need help losing weight, but don't know where to begin?
My e-book Macros Made Easy can help!
The book is a detailed weight loss guide that shows you step-by-step how to build a weight loss plan specifically for you.
One of the most frustrating things about dieting is hitting weight loss plateaus. That's why Macros Made Easy also comes along with a spreadsheet to hold you accountable, and track your progress. The spreadsheet will also alert you when you need to make adjustments to your diet so you can continue losing weight, and avoid those annoying plateaus.
I started tracking my macronutrients (protein, carbohydrate, and fat intake) over 6 years ago - and I've lost over 70lbs because of it! Not only have I lost the weight, I've kept it off too. Plus, I didn't eliminate any foods from my diet to do it- and neither will you!
If you're ready to start your weight loss journey today, you can pick-up a downloadable copy of Macros Made Easy here!