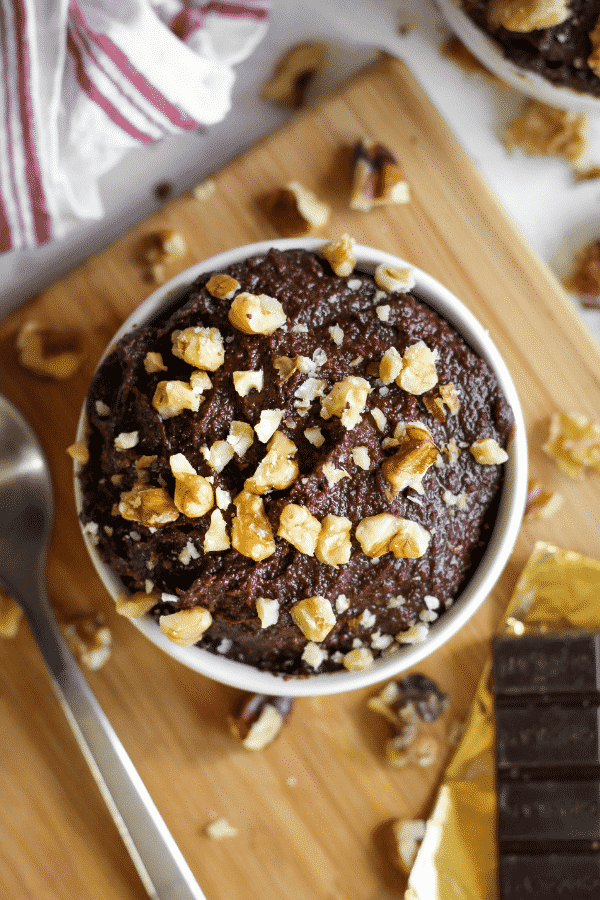 Keto Brownie Batter In Under 5 Minutes
Making keto brownies is great, but making edible keto brownie batter is even better!
And, I'm not going to lie, one of my favorite things as a kid was licking the spatula of whatever my mom was baking.
So, it's probably not a surprise I'm obsessed with this edible keto brownie batter recipe.
I mean, I even went as far as saying it might be the most delicious thing I've ever created.
And, I stand by that statement.
How To Make Edible Keto Brownie Batter (Video)
So, let's get right into it.
This keto brownie batter is rich, it's decadent, it's fudgy, and it's chock full of chocolate!
Not to mention, it's incredibly easy to make.
Like I already said, it takes just 5 minutes to throw this together. Honestly, the hardest part about making it is melting butter in the microwave.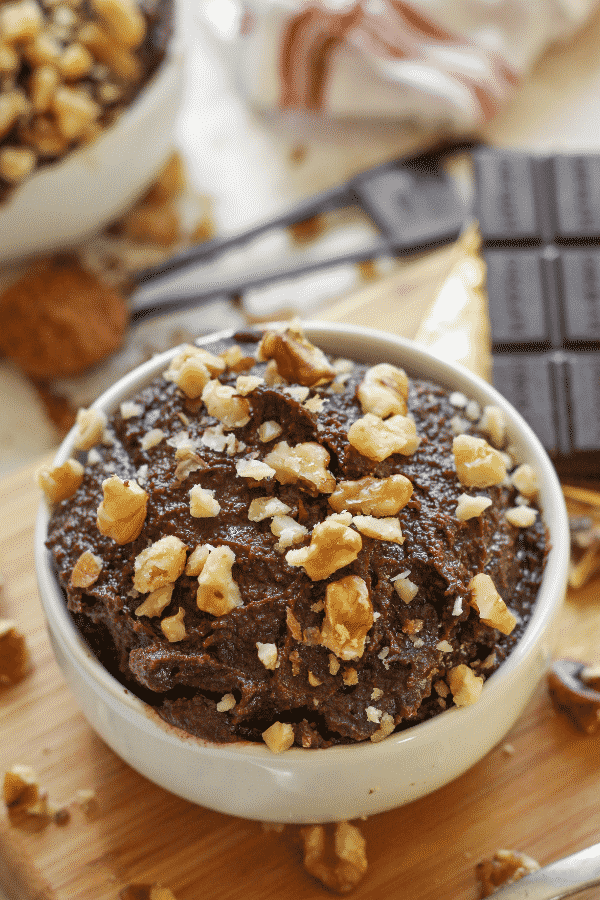 I suppose you could even say it's failproof!
What I'm getting at, is even if you suck at cooking, you can make this. After melting some butter, all you have to do is add the rest of the ingredients into the same bowl, and combine. That's it!
Low Carb Ingredients For Your Edible Brownie Batter
Now, it's important that we quickly go over the ingredients you'll want to use for your keto brownie batter.
Obviously brownies - or brownie batter for that matter - aren't usually a low carb or keto friendly treat.
But, it's easy to make them that way!
Use the right low carb keto flour
Instead of using "normal" flour - which is basically just all carbs - we'll be using Blanched Almond Flour. And there are a couple of reasons we'll want to do this.
Number one, Blanched Almond Flour has far fewer carbs than "normal" flour. In fact, this Almond Flour From Kirkland's has just 2g NET CARBS per quarter cup. And that's 10x less than regular flour!
Number two, it has the very similar mixing properties of "normal" flour.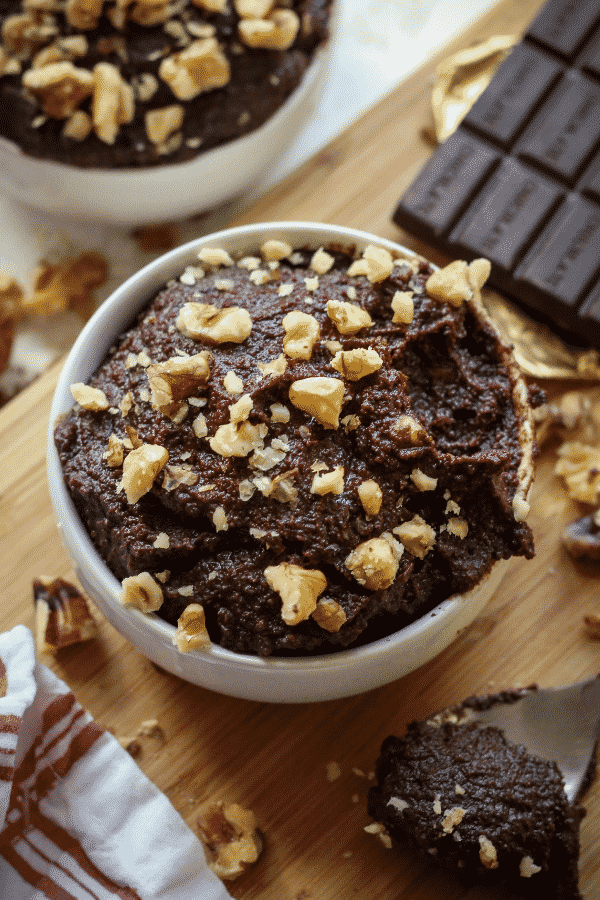 And number three, blanched almond flour is practically tasteless so it easily takes on the flavor of whatever you're trying to make.
The same CANNOT be said for coconut flour, which is another popular low carb keto flour. But, coconut flour is HIGHLY absorbent and doesn't act like regular flour at all.
With that being said, coconut flour should NEVER be substituted for almond flour in ANY recipe. And that is especially true for today's Keto Brownie Batter Recipe.
Choose the right Sugar replacement
Sugar is practically the number one ingredient in any brownie recipe. And sugar is 100 percent carbs, so replacing it is important.
Having said that, Confectioners Swerve is a great way to replace the sweetness of sugar in recipes without adding carbs. This is because Confectioners Swerve has 0 NET CARBS, and 0 CALORIES, which makes it an ideal sweetener for anyone following a low carb diet like keto.
So, that's the sugar replacement I decided to use in today's edible keto brownie batter recipe. And it's actually what I use in all of my keto recipes.
By the way, don't try to substitute Stevia for Swerve.
Stevia and Swerve have different sweetness levels, and tastes. Substituting them is one of the quickest ways to RUIN a recipe.
The Best Keto Chocolate Chips For this Brownie Batter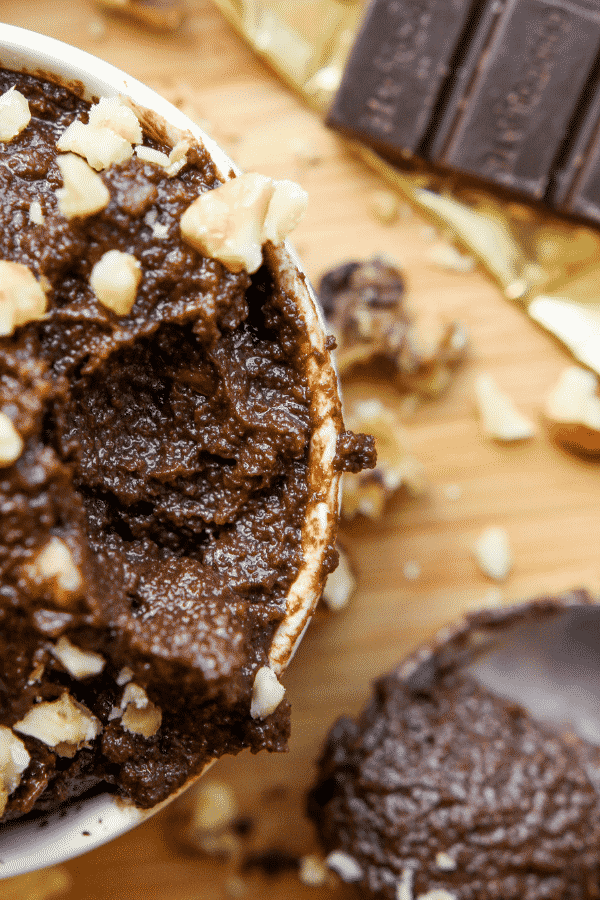 I've been using These No Sugar Chocolate Chips From Lily's for a long, long time. They're absolutely delicious and only have 2 NET CARBS. Plus, you can get them on Amazon, or even find them in your local grocery store!
However, Lily's just came out with a 0 NET CARB Semi-Sweetened Chocolate Chip that is even better than those!
I know, it doesn't make sense, but I don't make the chocolate chips, I just eat 'em. And I can tell you without a doubt, the new version is mind-blowingly good.
The only problem for me is that they're not on Amazon just yet. And I haven't seen them in my grocery store either.
Hopefully, they'll be easier to get soon.
Nonetheless, I highly encourage you to use them for your keto brownie batter!
Print
Edible Keto Brownie Batter
Edible Keto Brownie Batter MADE IN 5 MINUTES! This brownie batter is rich, fudgy, and absolutely decadent. Plus, it has just 4 NET CARBS.
Author:
Prep Time:

5 Minutes

Cook Time:

0 Minutes

Total Time:

5 minutes

Yield:

1 Bowl

Category:

Desserts
Instructions
Cut up the butter into small squares and add them to a medium-sized bowl
Next, add the chocolate chips and microwave for 20-30 seconds (or until the butter melts)
Once the butter has melted, use a spatula to combine it with the chocolate chips
When the butter and chocolate chips have combined to form a "chocolate sauce" add the rest of the ingredients
Now use a spatula to work the ingredients into one another until a batter develops
Enjoy
Notes
The Macros/Carbs are calculated based on the exact products used.
Confectioners Swerve has 0 calories and should be tracked as 0 Carbs.
If you refrigerate it, the brownie batter will harden up and become almost like fudge.
Nutrition
Serving Size:

1 Bowl

Calories:

468

Fat:

44

Carbohydrates:

11

Fiber:

7

Protein:

9
Keywords: keto brownie batter, keto brownies, brownies for keto, low carb brownies, edible brownie batter, low carb brownie batter