Stock up on these herbs and spices to help support your weight loss journey! This list has everything you need to know about the best herbs for losing weight, with everything from seasonings to herbal teas.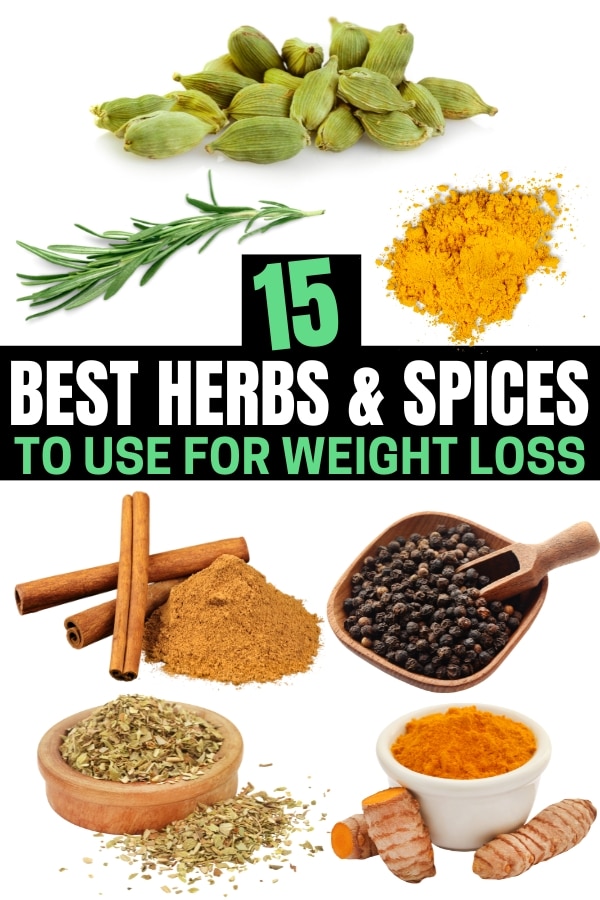 The Best Spices & Herbs For Weight Loss
While a healthy diet combined with regular exercise is the best solution to healthy weight loss, you can also help the process by adding beneficial herbs to help you lose weight even faster.
These herbs and spices have been found in studies to promote weight loss in all sorts of ways, from burning fat to boosting metabolism and decreasing appetite.
Plus, most of these are so easy to incorporate into your diet. In fact, you may be regularly eating a few of them already! With all that said, let's take a look at all the best herbs for weight loss.
My Favorite Spices & Herbs for Losing Weight
1. Cayenne Pepper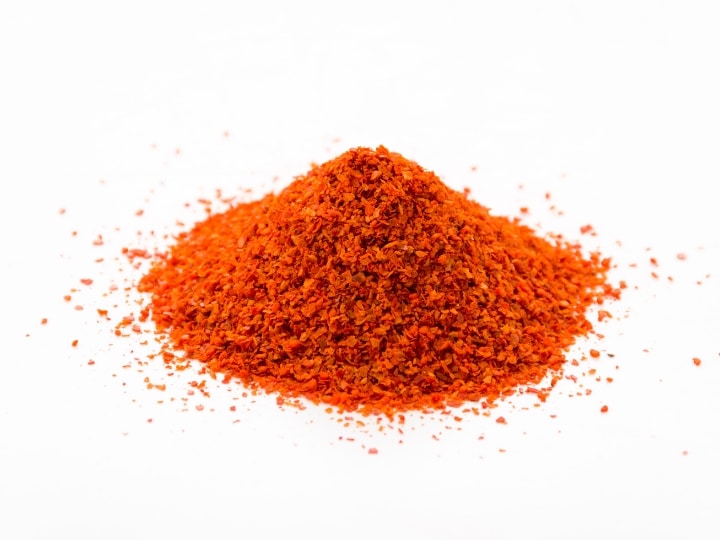 Cayenne pepper contains a compound called capsaicin which, in addition to causing the spicy sensation when eating, can slightly boost metabolism and help you burn more calories. Capsaicin can also suppress appetite and increase satiety, keeping you fuller for longer periods of time between meals.
Aside from cayenne, most spicy peppers contain capsaicin, so just adding more chilies to your regular food intake can help promote weight loss over time.
2. Ginger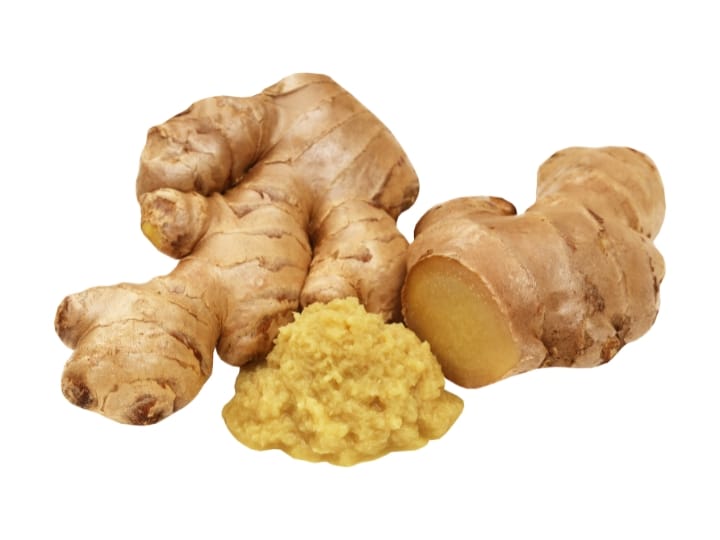 Several studies have shown that regularly eating ginger can significantly reduce body weight and belly fat. It's believed that ginger helps you lose weight by boosting your metabolism and increasing fat burning while decreasing appetite and fat absorption at the same time.
You can increase your ginger intake by taking ginger supplements, drinking ginger tea, making ginger wellness shots, or cooking more dishes with ginger in them, like curries and stir-fries.
3. Curry Leaves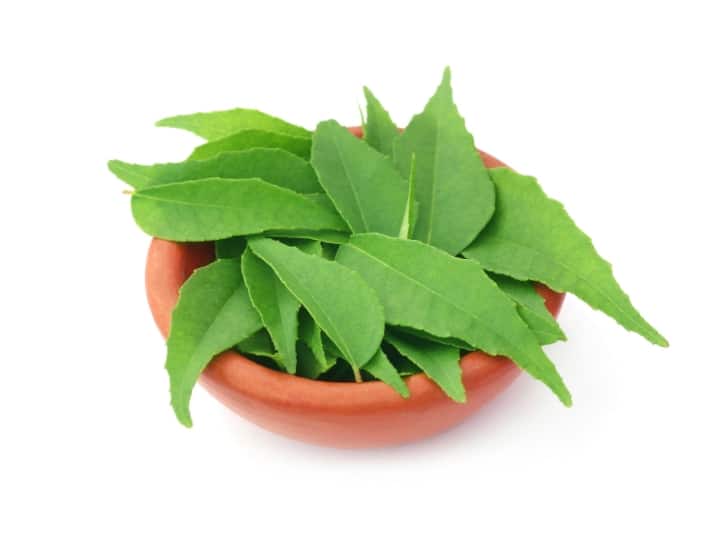 Curry leaves contain a carbazole alkaloid, a unique compound that can prevent the accumulation of fat cells, regulate blood sugar levels, and reduce fat absorption in a high fat diet.
Curry leaves have a citrusy flavor that's delicious when incorporated into curries, soups, and even baked goods. They're a popular ingredient in Indian and Southeast Asian cuisine, so adding these cuisines to your usual meal rotation is an easy way to get more curry leaves into your diet.
4. Garlic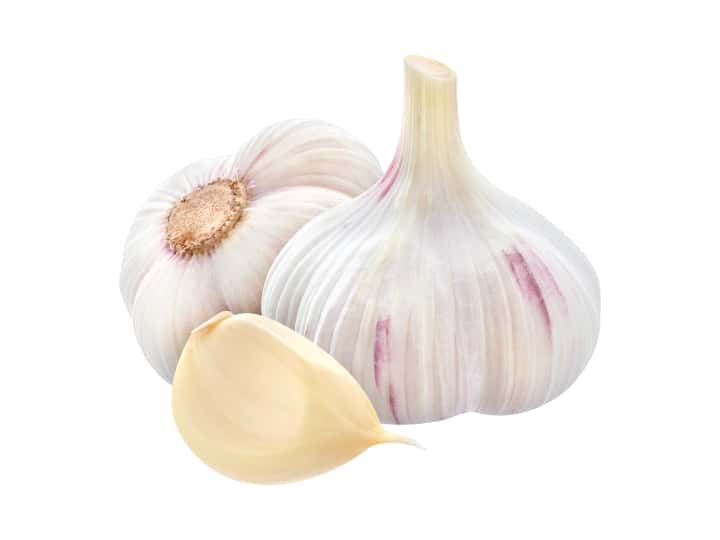 Sulfur-containing compounds like the allicin found in raw garlic have been shown in studies to activate brown fat in the body.
Unlike other kinds of body fat, brown fat can actually help fat loss as it breaks down glucose and fat molecules in the body in order to produce heat. This process is known as thermogenesis, and you might have heard of it before, as thermogenic pre-workouts are a popular way to help boost weight loss during exercise. I use garlic in so many of my recipes, like these garlic butter steak bites and keto garlic butter salmon.
5. Ginseng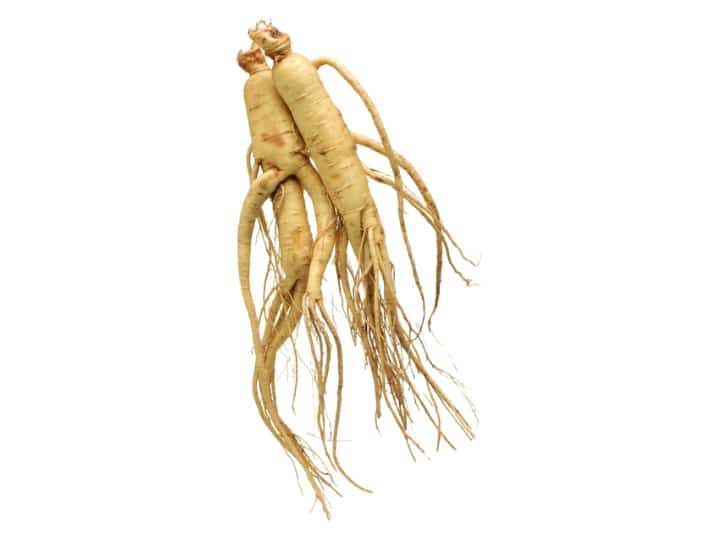 Ginseng root has been used for centuries in traditional Chinese medicine for its health benefits. Animal studies have shown that ginseng can reduce appetite and delay fat absorption to aid weight loss. You can get more ginseng into your diet through ginseng supplements or ginseng tea, a popular drink in Korean, Japanese, and Chinese cuisine.
6. Green Coffee Bean Extract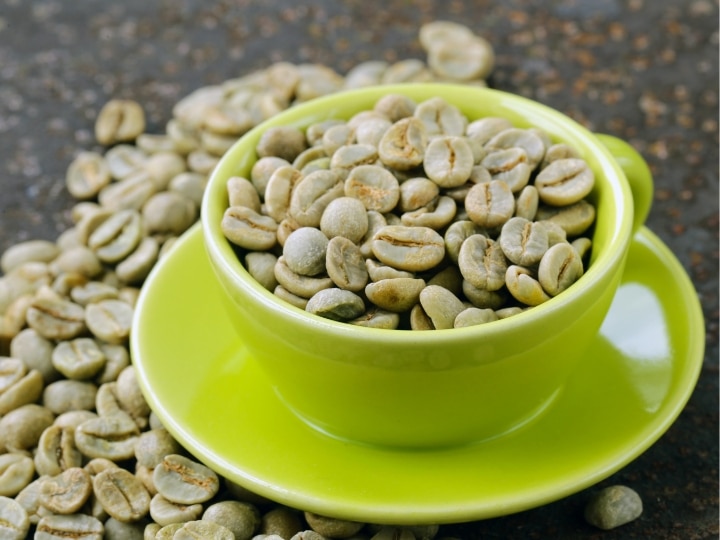 Green coffee bean extract is a popular ingredient in pre-workout drinks for its purported weight loss properties. Studies suggest that the caffeine in green coffee can help you lose weight as it regulates blood sugar levels and blocks fat accumulation.
You can get green coffee bean extract as a supplement or as an ingredient in pre-workout powders targeted at weight loss.
7. Rosemary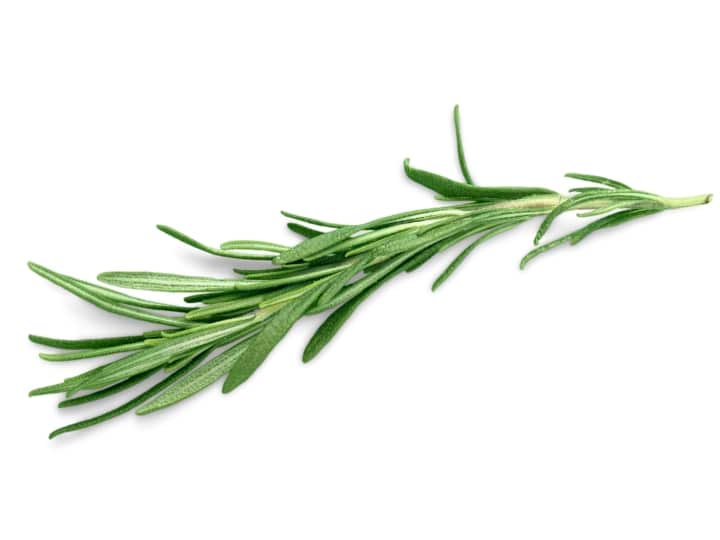 This delicious woody herb is naturally rich in a polyphenol called carnosic acid, which has been shown in studies to limit weight gain by inhibiting the formation of fat cells and improving cholesterol levels.
Drinking rosemary tea, taking rosemary supplements, and cooking with more rosemary are all great ways to incorporate this herb into your diet.
8. Cumin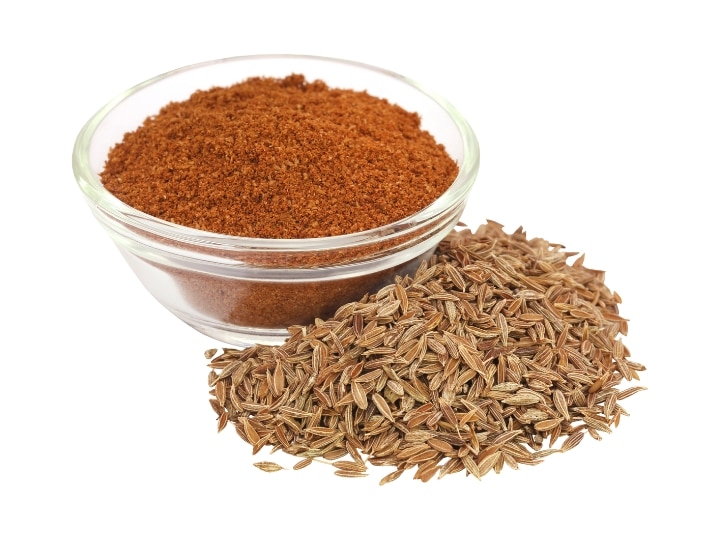 In studies with overweight and obese subjects, regular consumption of cumin was found to accelerate weight loss by reducing fat deposits, decreasing inflammation in the body, and helping regulate blood sugar levels. A positive additional effect is reduced bloating, swelling, and fatigue.
Cumin is a super fragrant and flavorful spice that's used in a lot of cuisines, including Mediterranean, Mexican, Middle Eastern, and Indian, so you should have no problem getting more cumin into your meals.
9. Gymnema Sylvestre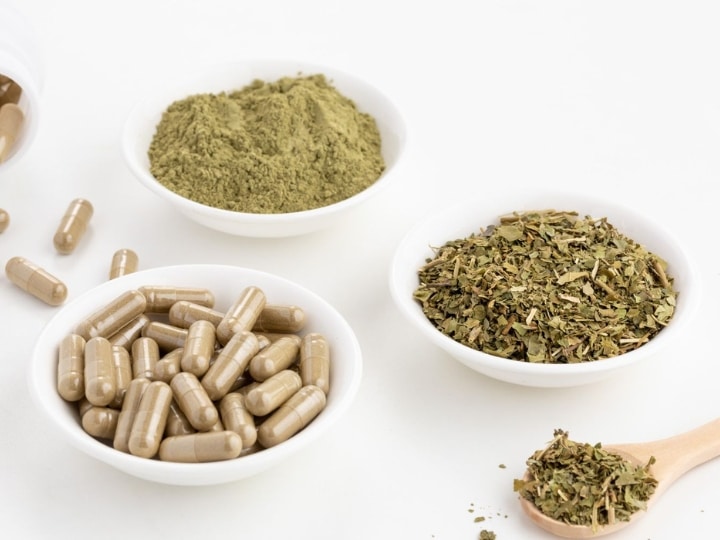 If you haven't heard of Gymnema sylvestre before, it's a medicinal plant commonly used in Ayurvedic medicine that has become an incredibly popular ingredient in many weight loss supplements.
It contains a compound called gymnemic acid that can block sweet receptors in your tastebuds, influencing you to have fewer sugar cravings and consume fewer calories as a result. So, if you typically find yourself reaching for sugary snacks, this might be a great option.
Gymnema sylvestre generally isn't eaten or cooked with but is more commonly taken as an appetite-suppressing supplement.
10. Turmeric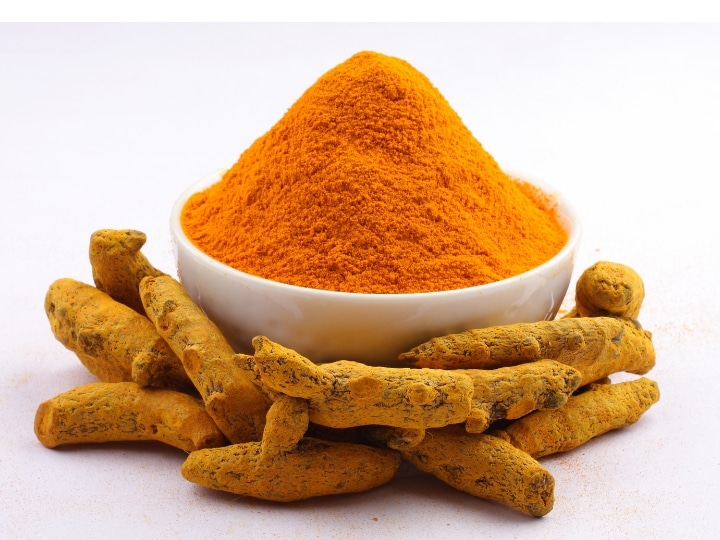 Turmeric is rich in curcumin, an antioxidant that has been shown in several studies to have multiple weight loss benefits.
Curcumin can reduce high blood pressure, cholesterol levels, and blood sugar levels, as well as promote weight loss by suppressing fat tissue growth and preventing insulin resistance. Regular consumption of turmeric at healthy levels can also boost metabolism by increasing bile production in the body.
Golden milk or turmeric milk is a fantastic drink to add to your routine and can be combined with some of the other weight loss herbs listed here, like black pepper and cinnamon. You can also consume turmeric in tea, curries, soups, and desserts.
11. Black Pepper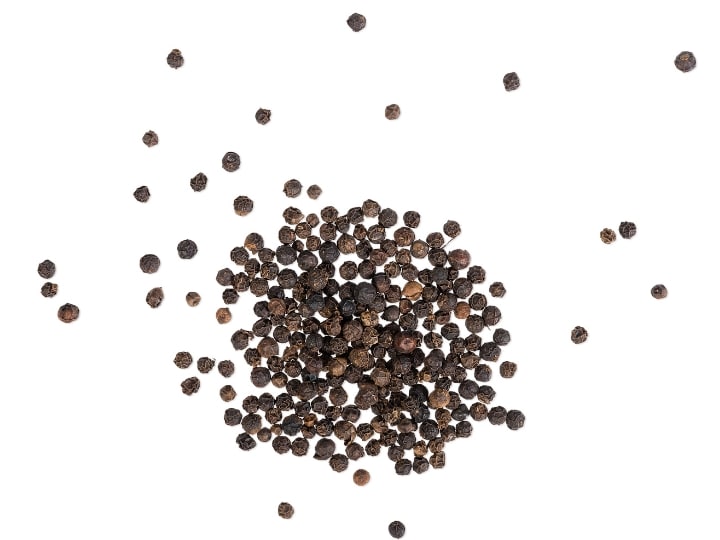 Black pepper increases the effectiveness of curcumin, the beneficial compound in turmeric. When these two spices are combined, curcumin is more easily absorbed by the body.
Adding black pepper whenever you're cooking with turmeric is a great way to take advantage of the weight loss benefits of both these healthy spices.
12. Fenugreek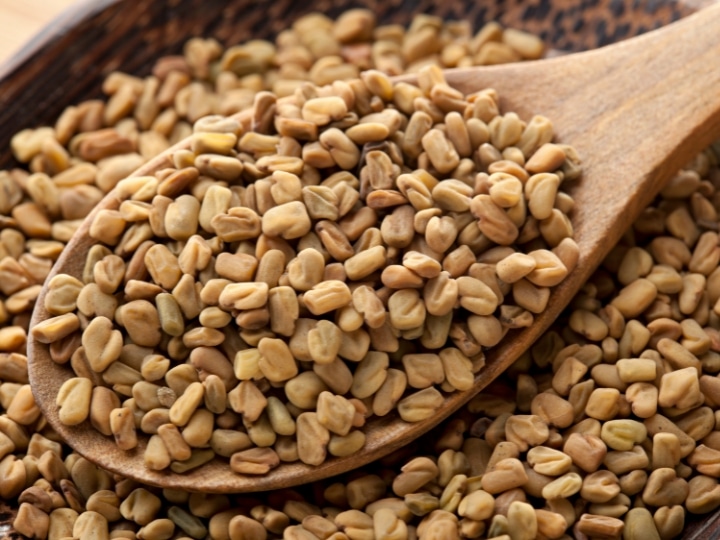 Fenugreek can help reduce body weight by suppressing your appetite. Studies have shown that consuming fenugreek can increase satiety, keeping you fuller for longer and potentially reducing your overall calorie intake.
A study has even shown fenugreek tea to decrease appetite in overweight subjects and help them eat less in their next meal.
13. Cardamom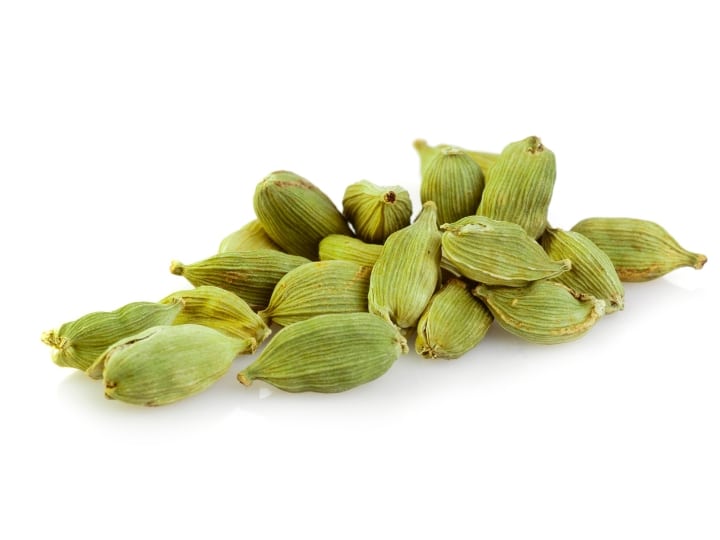 Animal studies have found that incorporating cardamom powder into a diet high in carbs and fat can potentially prevent fat gain, particularly in the belly area, and reduce fat through increased energy expenditure.
While there are limited studies on the effects of cardamom on the human body, these results suggest a lot of potential with adding more cardamom to your diet.
Cardamom seeds have a tangy, almost citrusy flavor that's great for brightening up soups, marinades, and spice mixes. They're also good as herbal tea and milk tea.
14. Cinnamon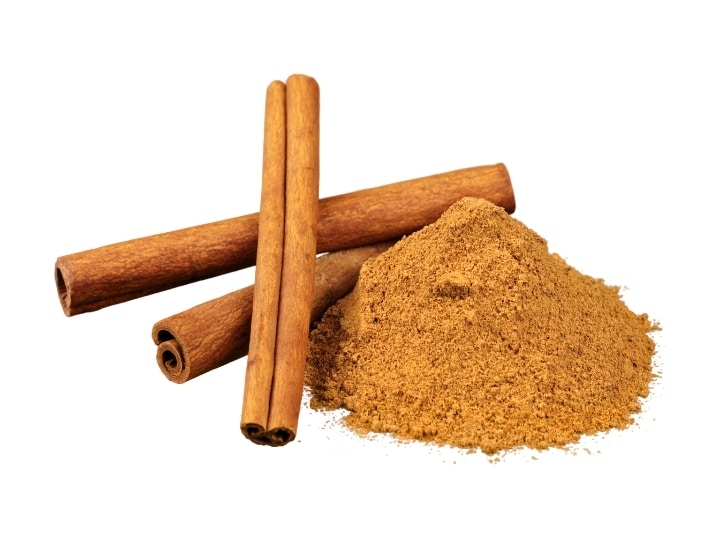 Cinnamon has become more and more popular in recent research as an herb for weight reduction and combating obesity.
Studies on adults have shown that adding cinnamon to their daily food intake helped improve weight loss results. The effects were even greater when they took over 3 grams of cinnamon per day, and it was particularly effective for PCOS patients.
15. Oregano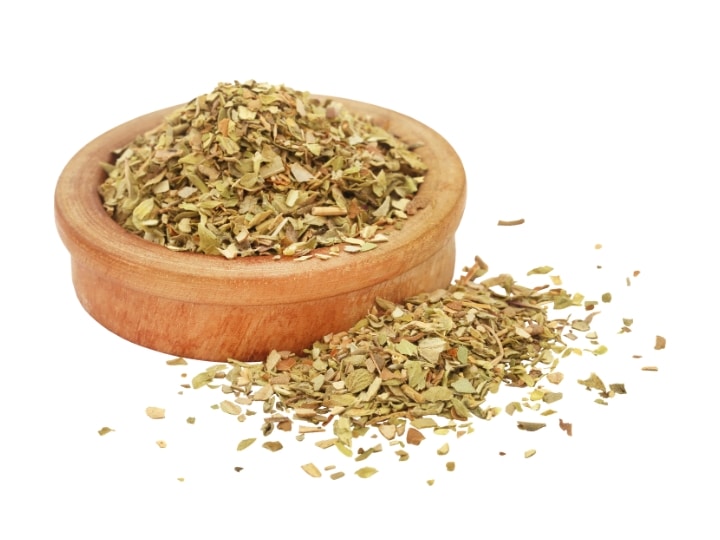 Oregano contains a compound called carvacrol that has been shown in some animal studies to improve body weight and slow down fat gain by inhibiting fat synthesis in the body.
According to these studies, edible oregano oil may be the best way to take advantage of the potential weight loss benefits of the herb thanks to the concentration of carvacrol.
More Weight Loss Lists To Check Out Next