This Keto Oatmeal Recipe takes just 5 minutes to make from scratch, and it's easily one of the best keto breakfast recipes you'll try! Every bowl has LESS THAN 2 NET CARBS, and this low carb oatmeal recipe not only tastes like legit oatmeal, but it has the texture of legit oatmeal too.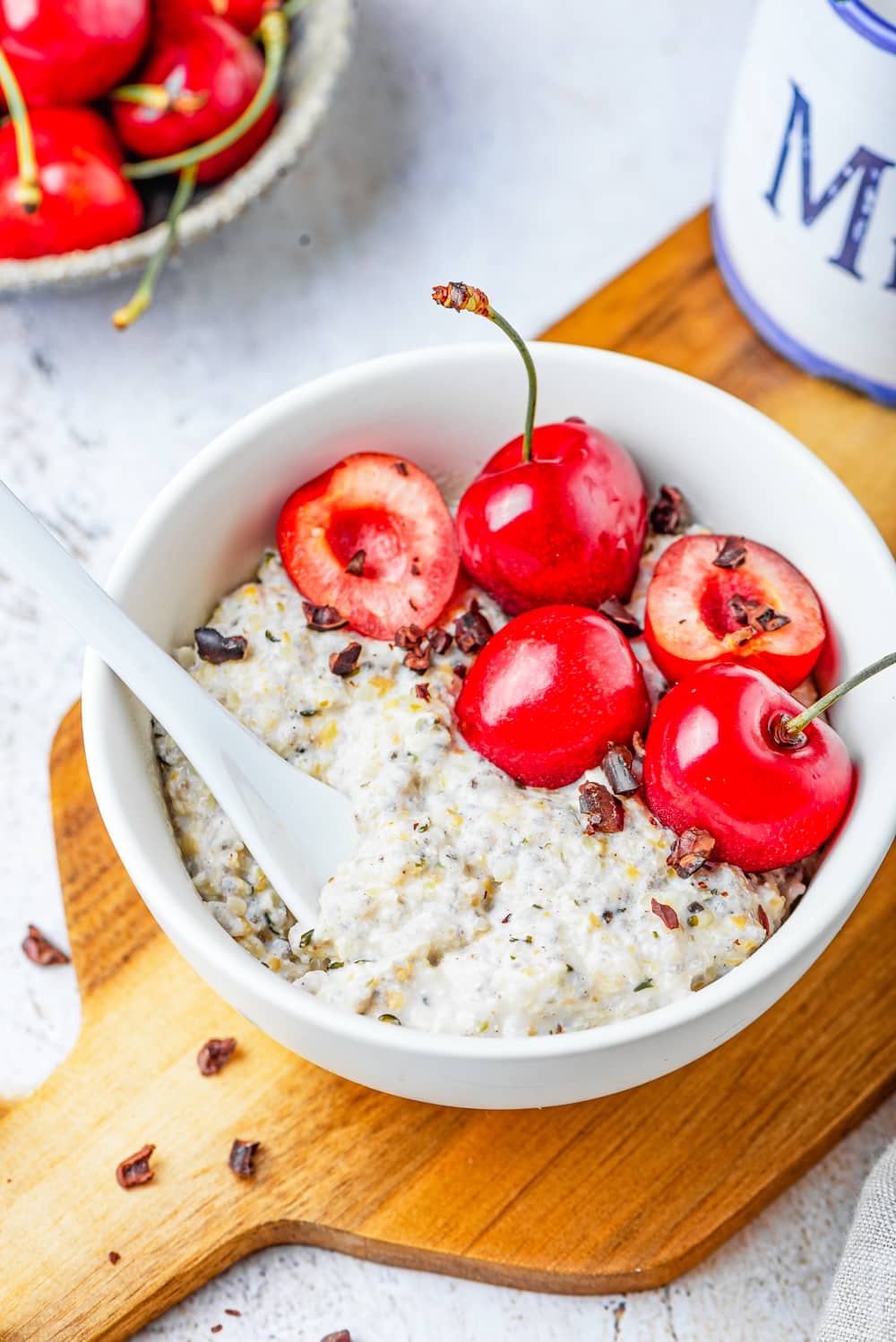 The Best Oatmeal for Keto
It's almost the peak of fall, and the weather here in Buffalo has been crazy chilly lately!
And what better way to start the morning than with a warm and filling bowl of oatmeal?
I certainly can't think of one.
Now, you're probably wondering, "But Joe, is oatmeal keto?" Well, The answer is no… it's super starchy and loaded with carbs. And that's precisely why we're making this awesome low carb keto friendly oatmeal version today!
In fact, I think this recipe is more than just awesome; I honestly believe this is the best keto oatmeal recipe there is for the keto diet.
You don't have to take my word for it though, check out the comments section on the YouTube video I made for this recipe, and you'll see a ton of other people agree too!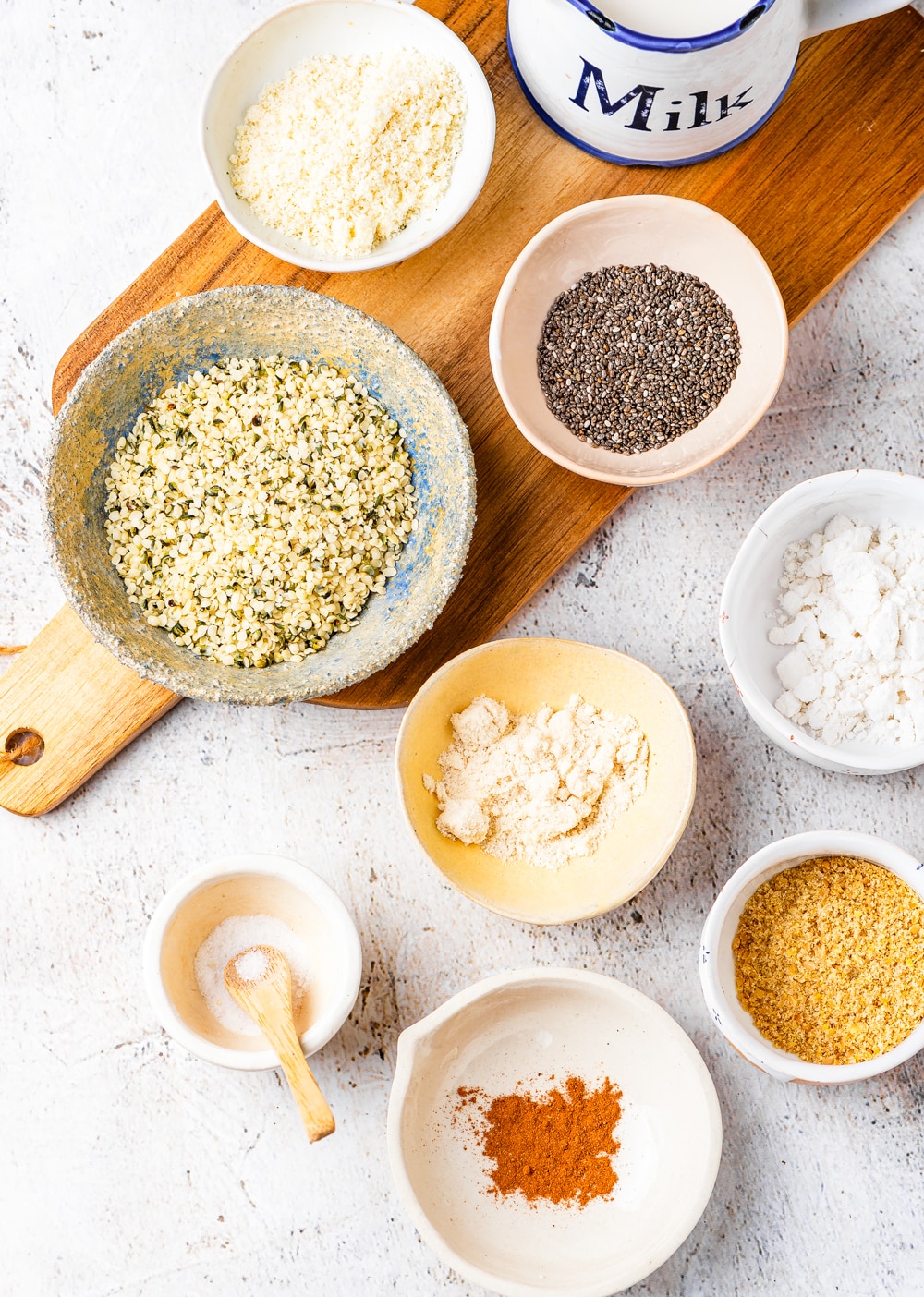 How to Make the Best Keto Oatmeal
Now, this keto oatmeal recipe – some might even call it "noatmeal" because we aren't actually using oats to make it – has all the thick, creamy, and hearty qualities of oatmeal without the massive amount of carbs.
And, to give you an idea of how low-carb this recipe is, a whole cup of this keto oatmeal has only 1.5g NET CARBS. Compare that to the whopping 27g of carbs you get from regular oats, and you're SAVING yourself a TON OF CARBS by making this stuff instead.
Plus, this keto oatmeal is just as quick and easy to make as regular oats are.
As I've already mentioned, this low carb oatmeal recipe comes together with just a handful of ingredients and around 5 minutes.
And you hardly need any equipment to make these keto oats either – all you need is a saucepan and a stovetop!
How easy is that?
Anyway, let's talk about the ingredients you'll need to make this keto oatmeal recipe!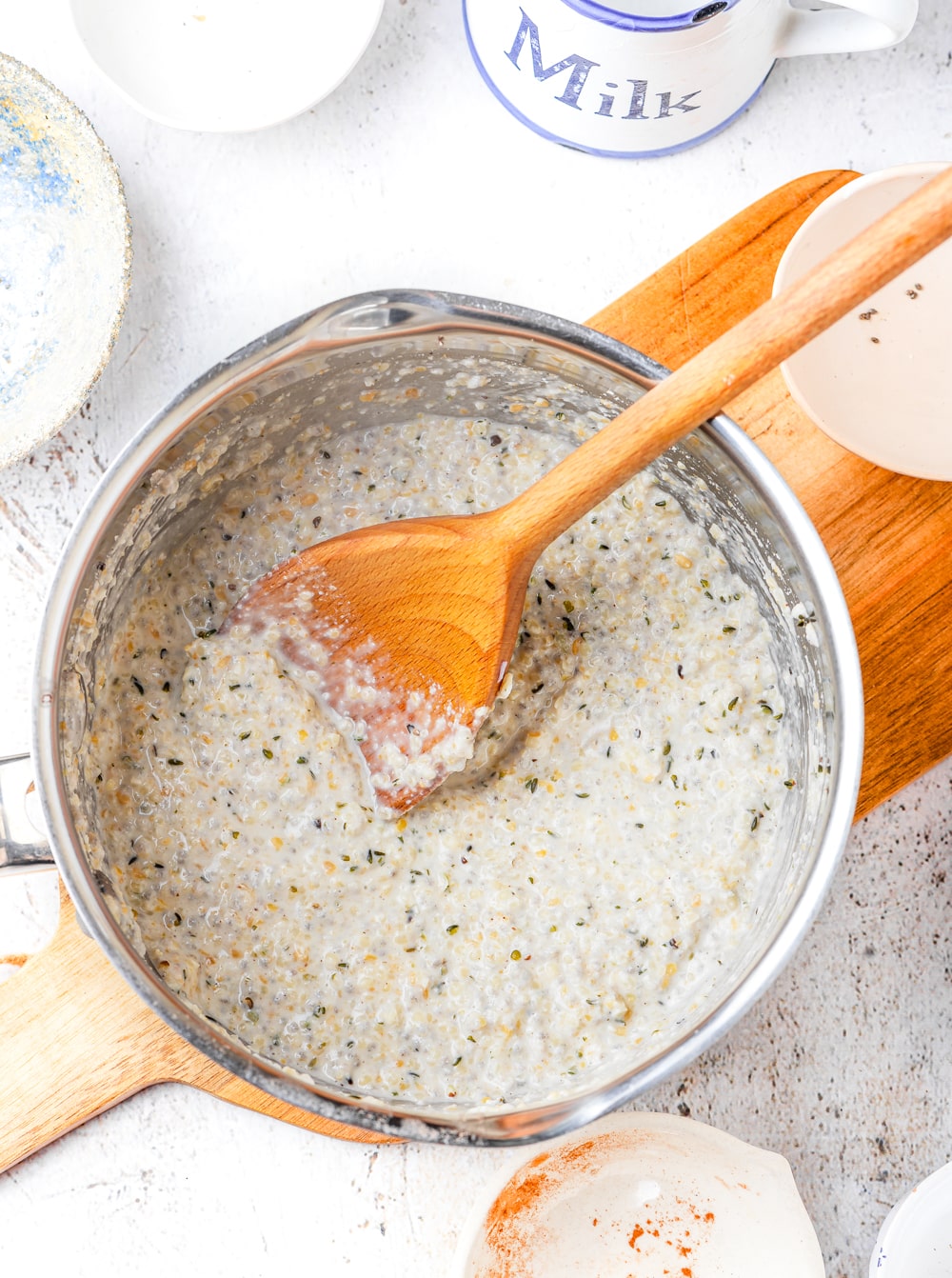 Keto Oatmeal Ingredients
So, to make this low carb oatmeal recipe, you'll need:
Unsweetened Almond Milk

Hemp Hearts

Coconut Flour

Blanched Almond Flour

Chia Seeds

Golden Flaxseed Meal - blended into almost a flour-like consistency

Confectioners Swerve

Cinnamon
As surprising as it may seem, by using these ingredients, we'll be able to create keto oatmeal that resembles regular oatmeal almost entirely!
As a bonus, the ingredients we're using are super nutritious too.
The hemp hearts, chia seeds, and golden flaxseed meal are rich in omega-3 fatty acids, which will add some healthy fats to your day and help you keep on top of your macros.
With that said, the hemp hearts are really the key to giving our keto friendly oatmeal it's spot-on flavor and texture (plus some additional protein) without any added net carbs, so don't try to substitute those out.
Personally, I like to use the Manitoba Harvest Hemp Hearts for my oats, but you can use whatever brand is available to you to make this keto oatmeal recipe.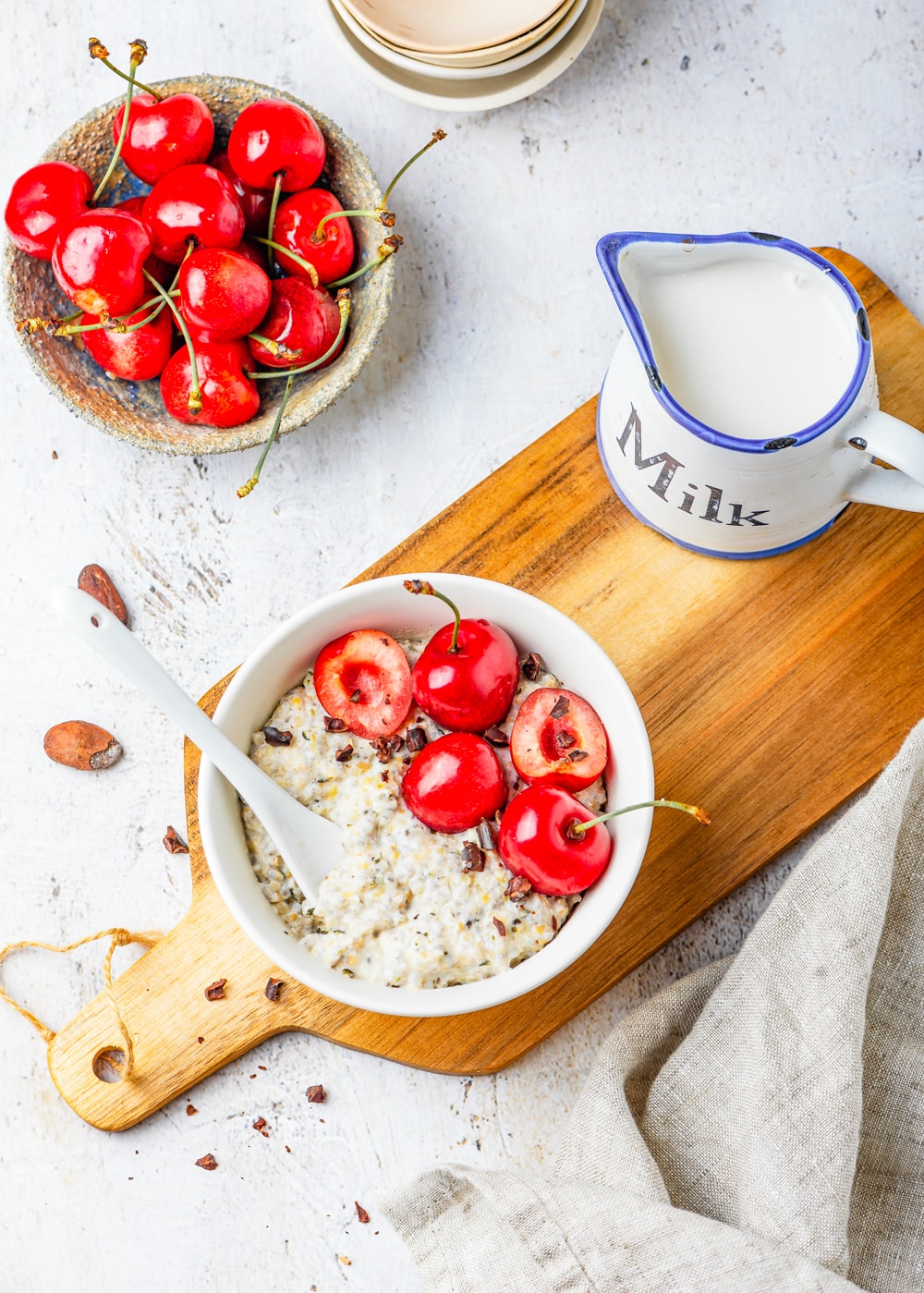 Keto Sugar Substitutes
Okay, so before we get into the rest of the recipe, I want to talk a little bit about the best low carb sweetener options for this oatmeal.
As always, the best choice for this recipe – and my absolute go-to when it comes to sweetening up keto dishes – is Confectioners Swerve.
It has the same sweetness level as sugar but with 0 net carbs and calories, which makes it the perfect substitute for low-carb dishes.
That being said, Lakanto's Confectioners Monk Fruit is another good option that can get the job done as well as Swerve. You can substitute it for Swerve on a 1:1 basis.
For my European readers, you can also use Sukrin.
Now, on the subject of what I don't recommend for sweetening your keto dishes – I suggest avoiding pure erythritol, stevia, and Splenda.
Those substitutes mentioned above are either too sweet or blended with sugar and aren't keto friendly.
I go into a little more detail on that in my ultimate keto chocolate chip cookies recipe if you want to learn more – and even try out the recipe while you're at it! It's my favorite cookie recipe for the keto diet.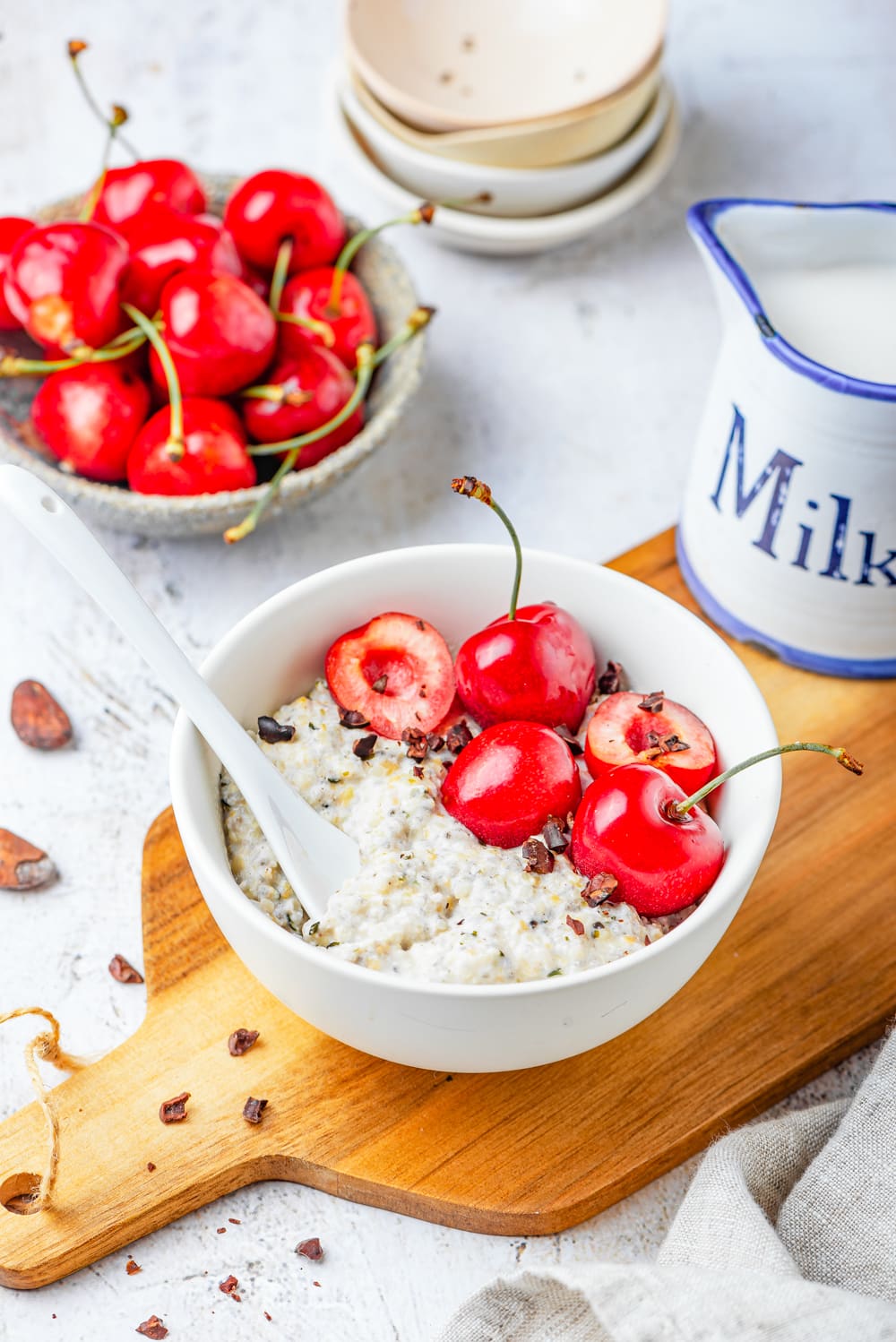 Step-By-Step Instructions
Once again, there's not a lot to this keto oatmeal recipe. I mean, the whole thing has just two steps – so it's barely a recipe at all!
First, you'll want to mix all the ingredients – both wet and dry – together in a small saucepan.
Then, place your saucepan on a burner over medium-high heat and whisk continuously to avoid uneven cooking and make sure everything is evenly incorporated.
Now I like my oatmeal on the thicker side, so I do this for around 5-minutes or until it reaches my desired consistency. But, feel free to adjust the cooking time to suit your needs.
Then, all that's left to do is transfer your oatmeal to a bowl and dig in!
And, just so you know, this recipe makes two servings, so you can share it with someone special or save the rest in the fridge for later.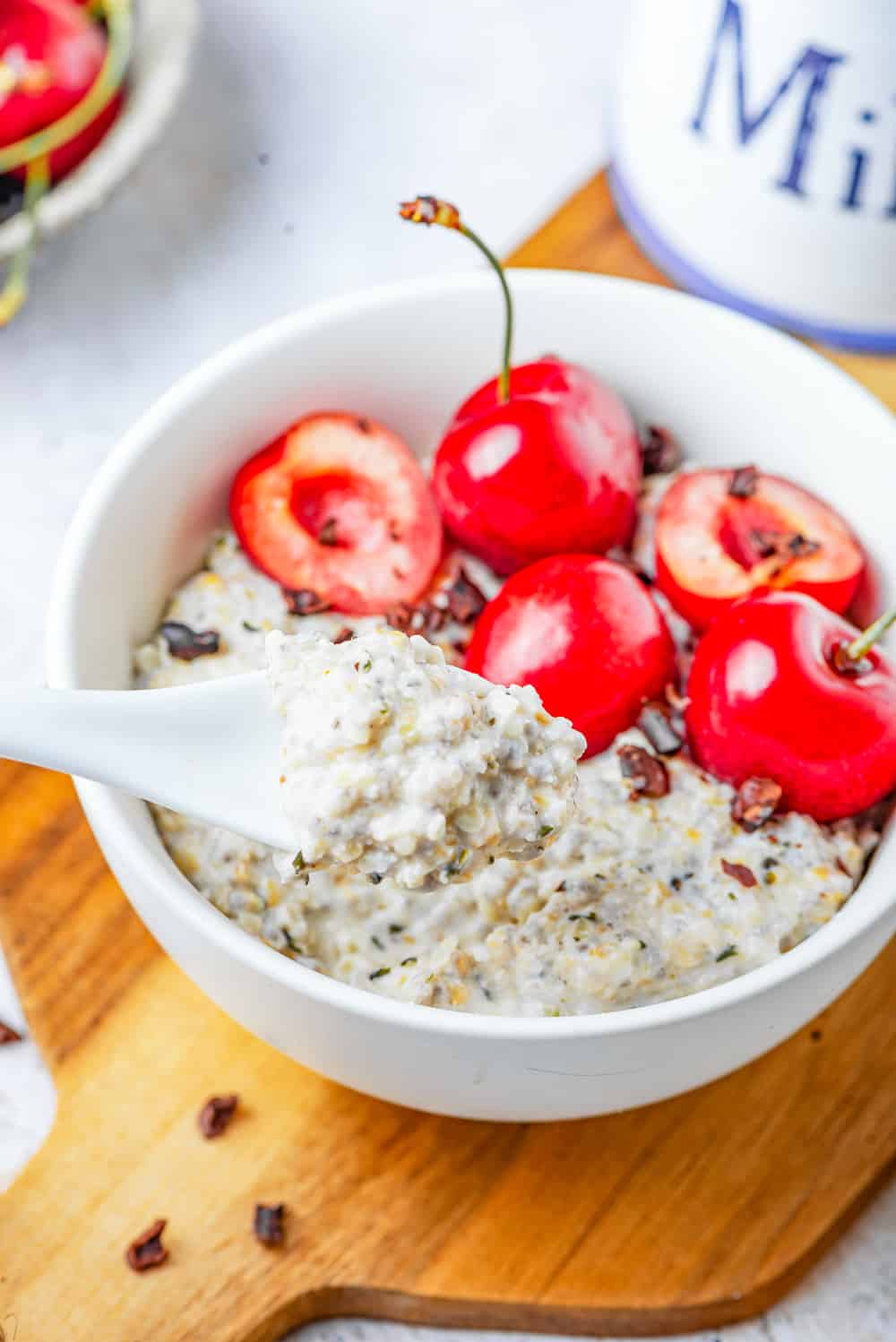 Customize Your Keto Oatmeal
One of the best qualities of oatmeal is how customizable it is.
It's a breakfast idea that never gets boring, and this low carb oatmeal recipe is no exception.
Here are some of my favorite ideas to get you started:
And if you're feeling a little extra, go ahead and add everything in for a filling bowl of low carb oatmeal! Yum yum yum!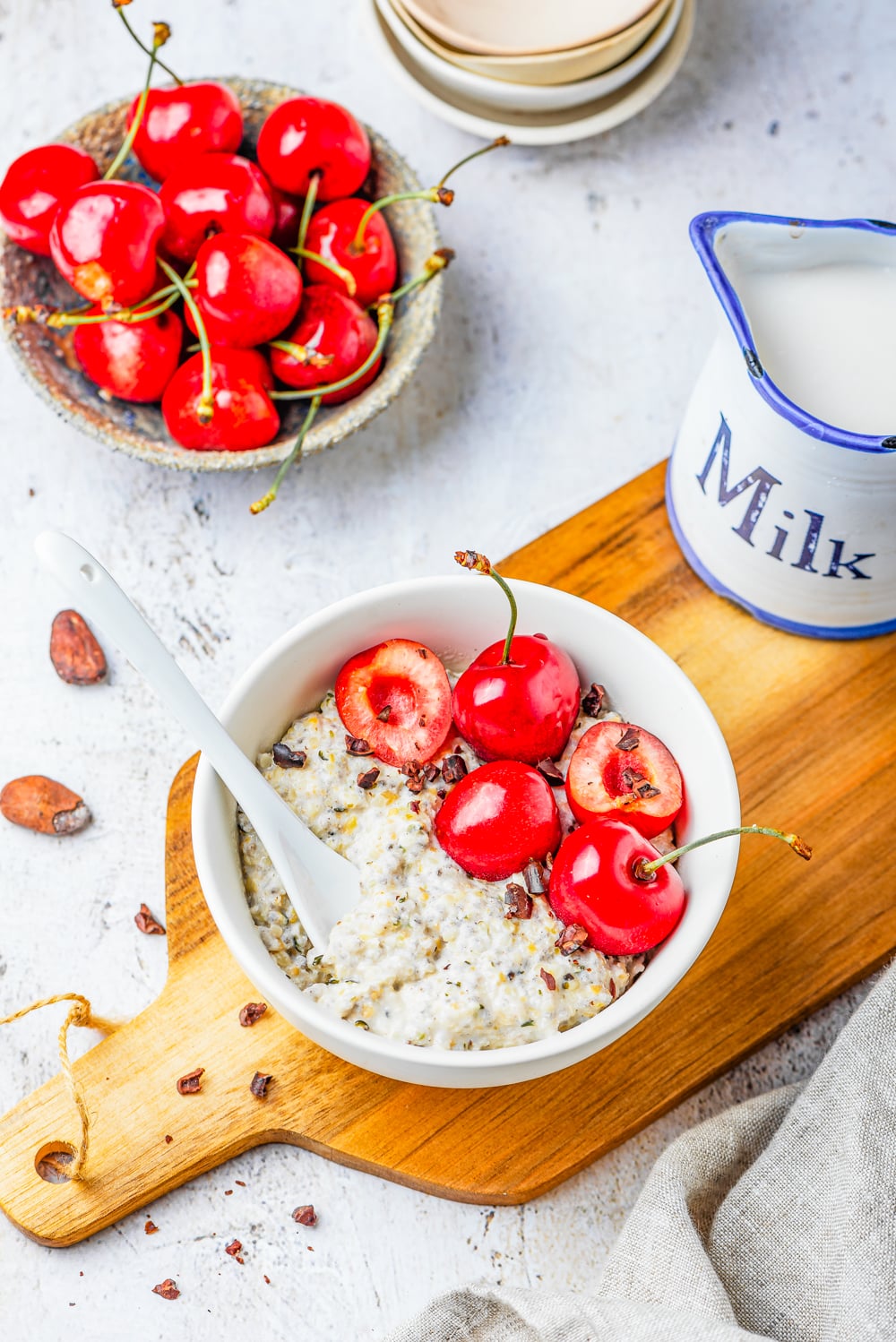 Making And Storing This Keto Oatmeal Ahead Of Time
One of the most brilliant things about this keto oatmeal recipe is that you can mix all of the dry ingredients ahead of time and then have it ready for when you want it.
It's basically like having your own "Instant Keto Oatmeal" packets. Just use airtight sealable bags or jars to store your oats, and you're in business! Talk about a quick, easy, and nutritious meal for the keto diet.
Other Keto Breakfast Recipes To Try
If you loved these keto oats, you might like some of these other low carb breakfast recipes:
Print
Keto Oatmeal MADE IN 5 MINUTES | One Of The BEST Easy Keto Breakfast Recipes
This Keto Oatmeal Recipe takes just 5 minutes to make from scratch, and it's easily one of the best keto breakfast recipes you'll try! Every bowl has LESS THAN 2 NET CARBS, and this low carb keto friendly oatmeal not only tastes like legit oatmeal, but it has the texture of legit oatmeal too.
Author:
Prep Time:

2 Minutes

Cook Time:

3 Minutes

Total Time:

5 minutes

Yield:

2 Cups

Category:

Breakfast

Method:

Stovetop

Cuisine:

Keto & Low Carb
Instructions
In a small saucepan, mix all of the ingredients together.

Over medium-high heat, cook the oatmeal for about 5 minutes until it's thickened to your liking.
Nutrition
Serving Size:

1 Cup

Calories:

220

Fat:

16

Carbohydrates:

4

Fiber:

2.5

Protein:

10
Keywords: keto oatmeal, oatmeal keto, keto oatmeal recipe, how to make keto oatmeal, low carb oatmeal, Oatmeal low carb, how to make oatmeal keto, is oatmeal keto, keto breakfast recipes, breakfast recipes for keto