This keto frosty is ultra rich, creamy, perfectly sweet, and chock full of chocolate flavor. It tastes just like Wendy's frosty and has that same thick texture, but it's completely sugar free, and has just 2 NET CARBS!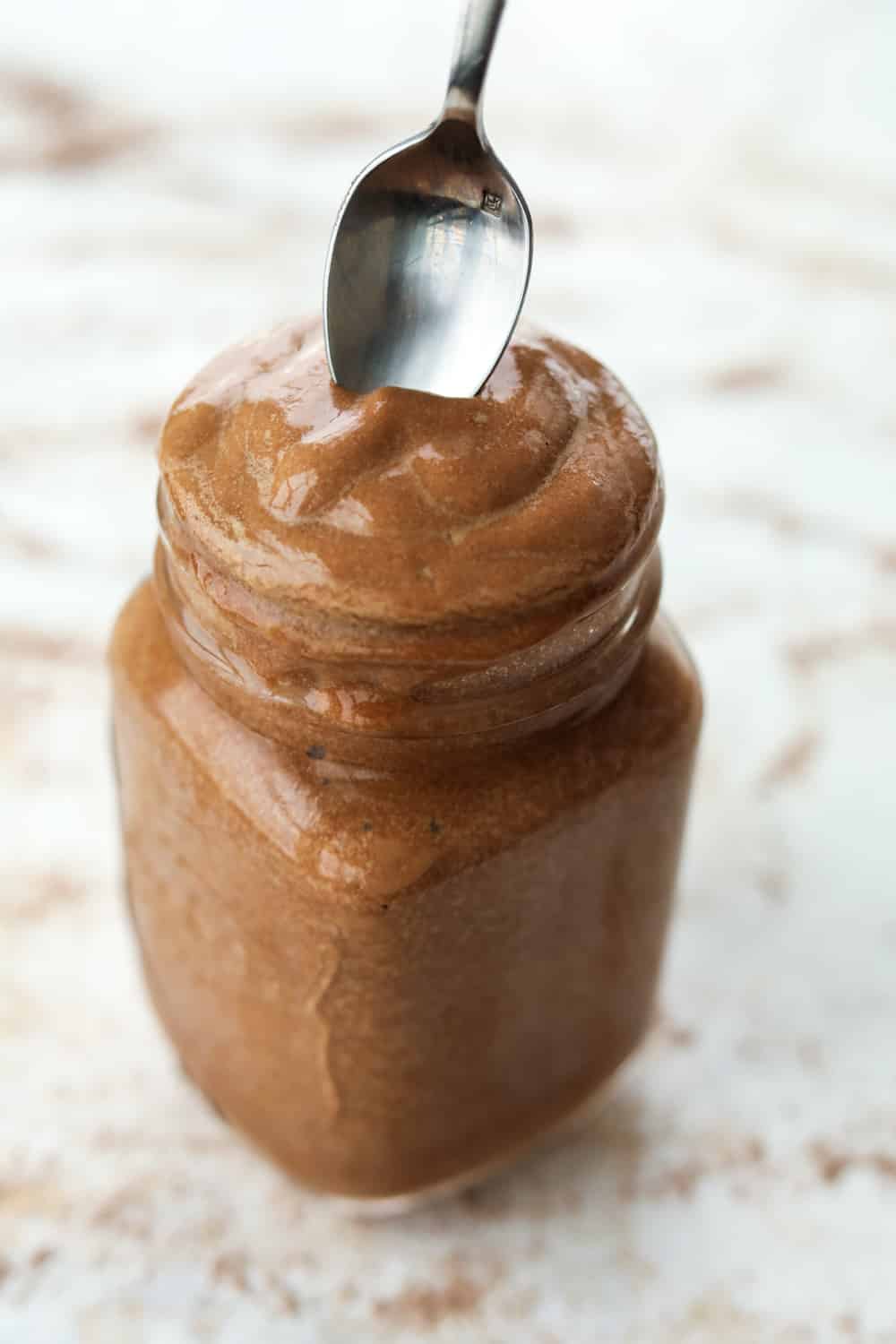 THE BEST KETO FROSTY RECIPE
A Wendy's frosty is one of the most delicious chocolate drinks you can get, and it's practically everyone's favorite childhood treat.
I never really ate fast food as a kid, but I loved a cold Wendy's frosty on a hot summer day - so I decided to make a low carb keto version for you guys. And I'm super excited to share this sugar free homemade frosty recipe with you because it's the real deal.
It's probably my all-time favorite shake, along with this Oreo Protein Shake.
This keto frosty has that iconic thick texture, plus it's oh so creamy, and it's filled with a rich chocolate flavor. Not to mention, this healthy frosty recipe also doubles as keto protein shake that is low carb and sugar free.
And it's made with just 5 wholesome ingredients - one of which is a superfood you'd never guess!
Oh, and this keto Wendy's frosty is loved equally by both kids and adults. So you can share this healthy and delicious treat with the whole family!
INGREDIENTS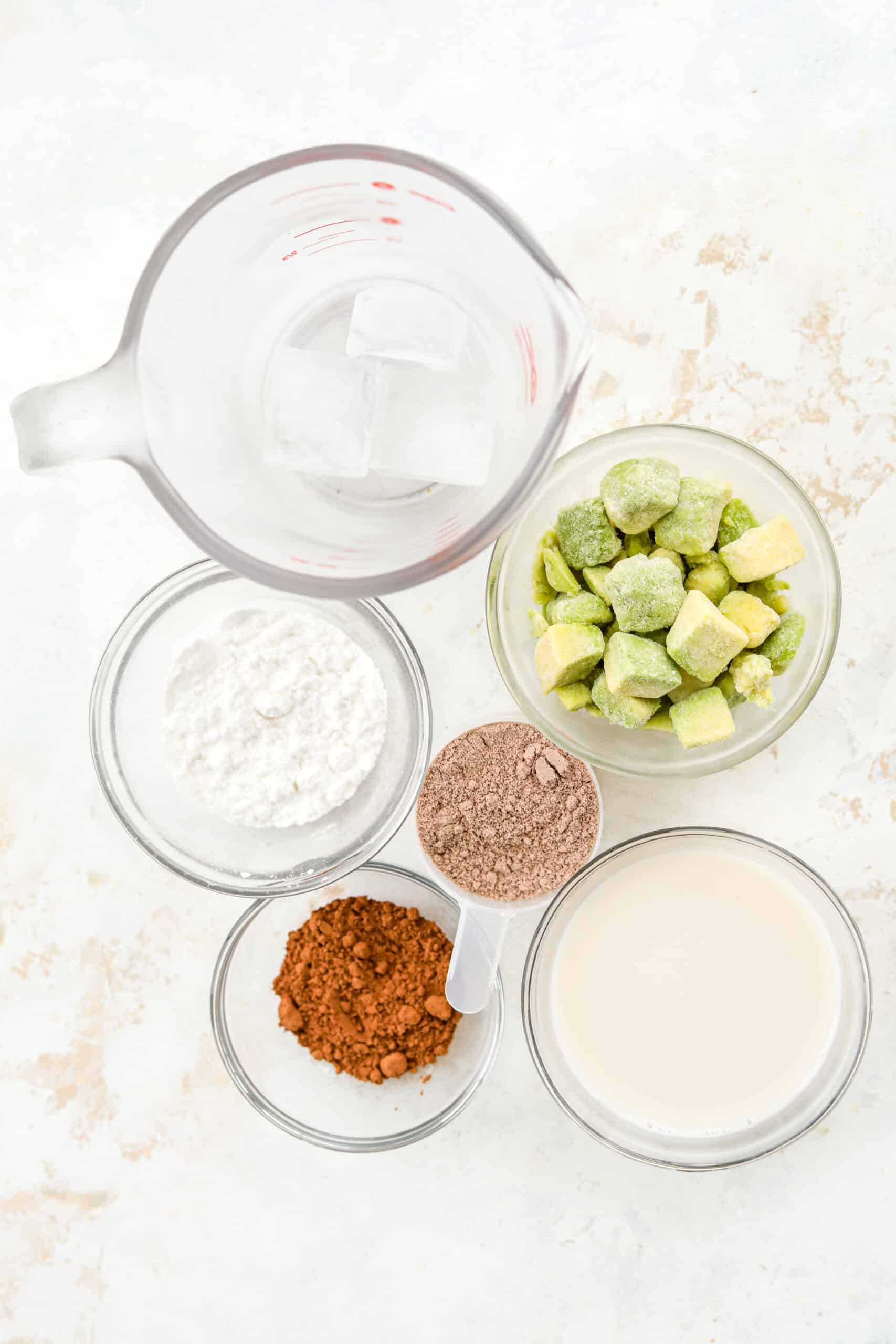 As I mentioned, you'll only need a couple of ingredients to make this frosty keto friendly.
And, if you don't have all of them, I definitely suggest stocking up on everything. This low carb frosty recipe is such a convenient snack, breakfast, or dessert, that you can whip up in no time - and curb those pesky sweet cravings with.
Anyway, here's all of the ingredients:
75g Frozen Avocado
Heaping ½ Cup Almond Milk
1 tablespoon Cocoa Powder
2 Tbsps Confectioners Swerve
1 Scoop Chocolate Protein Powder
½ Cup of Ice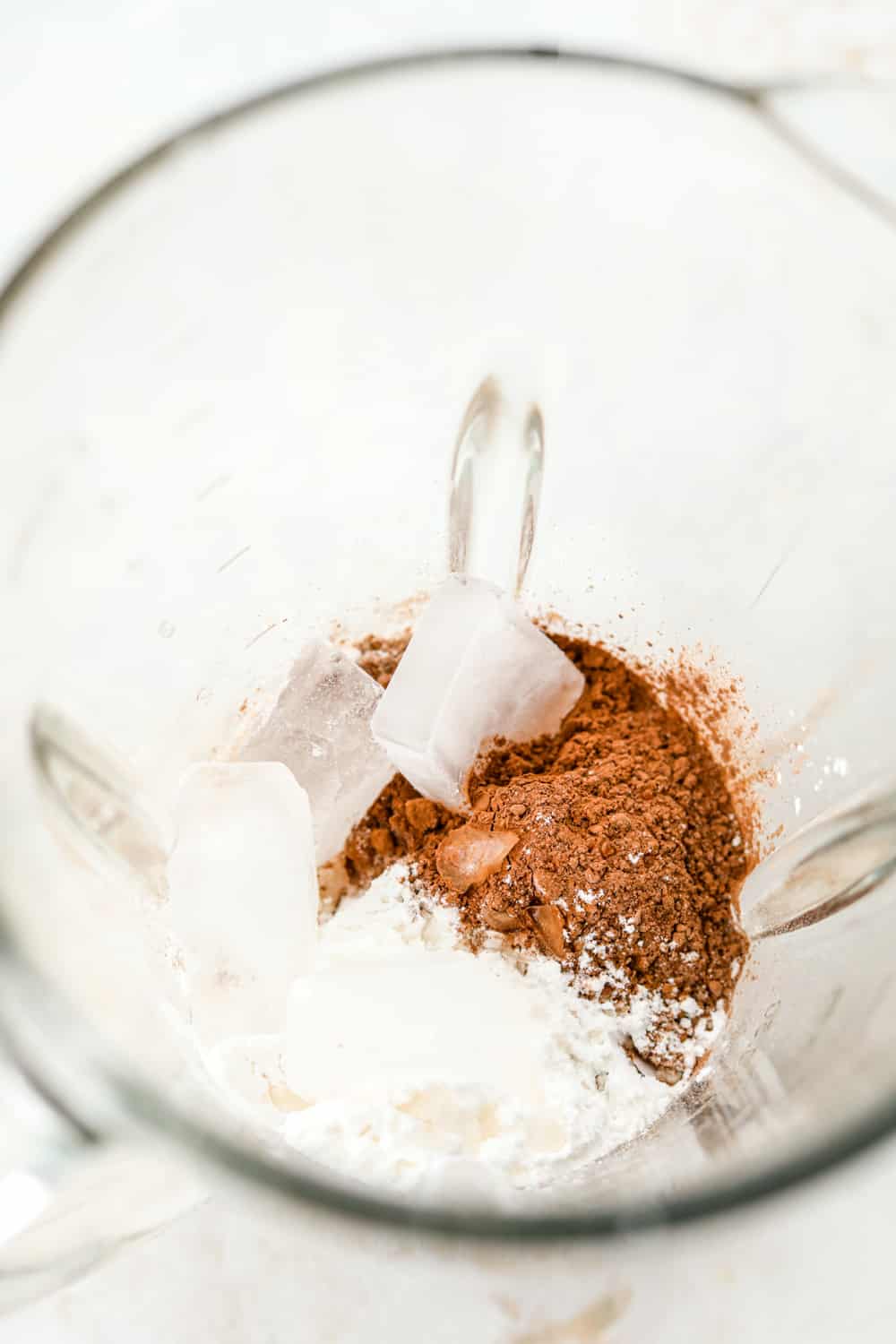 Some pretty common ingredients, right?
And you can put the confectioners swerve and cocoa powder to good use by making this 1-Minute Keto Brownie or Keto Hot Chocolate next!
Not to mention, the extra avocado you might end up is one of the main ingredients to this keto protein shake.
Oh, and that secret ingredient I was talking about earlier that gives this keto frosty such a thick and creamy texture is the avocado.
Now, it may sound weird using an avocado to make a frosty, but you can't taste it at all! That is of course if you use an avocado that isn't quite ripe yet. And that's a HUGE pro-tip. So, make sure your avocado is kind of hard, and not quite ripe - you don't want any black spots on the flesh.
With that said, don't knock using the avocado. It adds so much creaminess, to this healthy frosty recipe - and again you can't taste it.
KETO SWEETENER TO USE
Another component that takes this keto frosty recipe to another level is adding a little bit of sweetness.
To add a sweet flavor while keeping it low carb and sugar free, I used Confectioners Swerve. It's a keto sweetener with no sugar and no calories, so it's perfect for the frosty and a bunch of other keto recipes.
Another option is to use Lakanto's Powdered Monk Fruit Sweetener. Like Swerve, it has no sugar or calories and will get the job done by adding the same amount of sweetness as sugar.
HOW TO MAKE A KETO FROSTY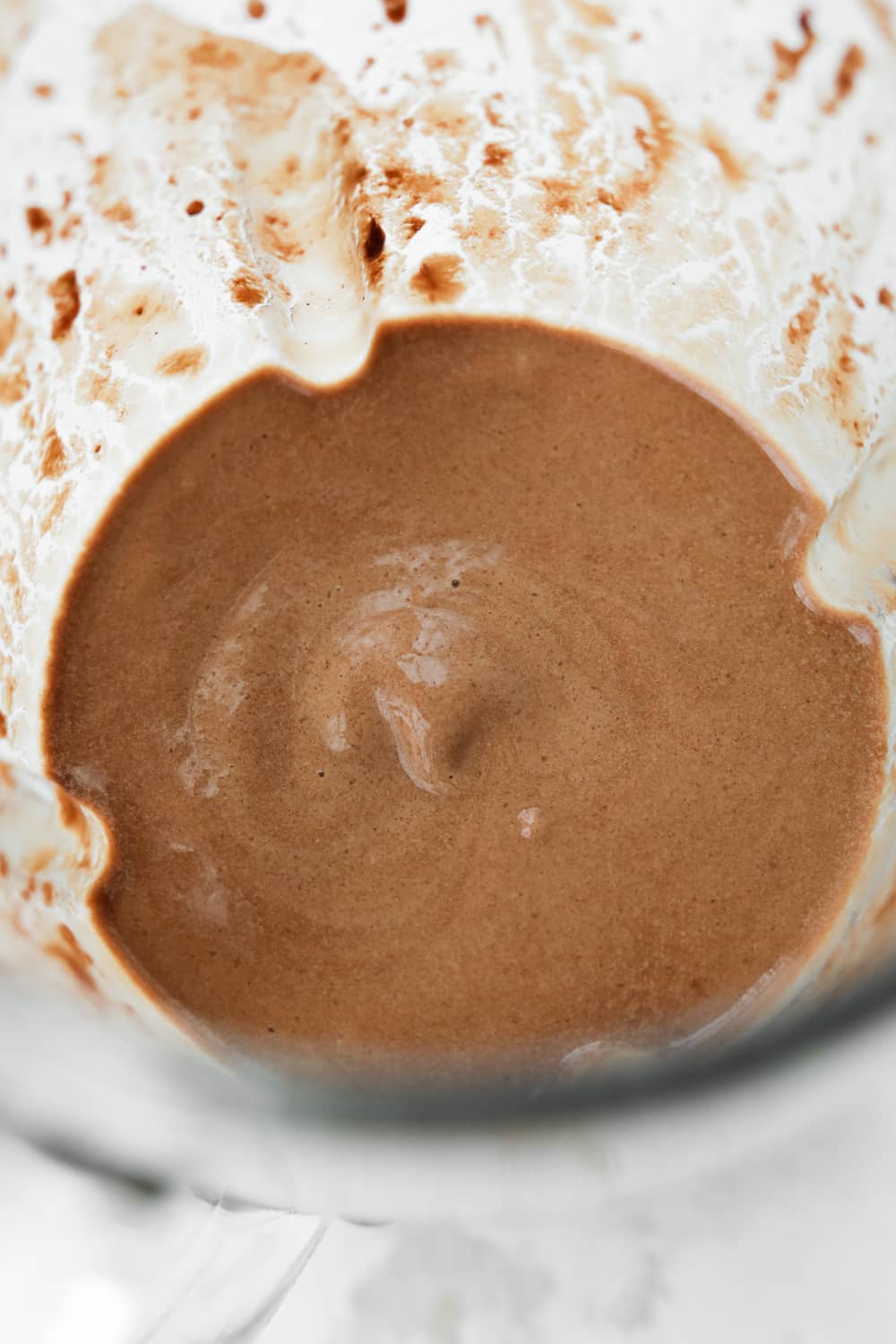 One of the reasons I love keto shakes is how quick and easy they're to make.
I mean, it literally takes just minutes to whip up this low carb frosty, and you've got yourself a satisfyingly sweet treat.
Anyway, let's not waste any more time and get into the good stuff!
First, take out a blender and pour the almond milk into it. And I used unsweetened vanilla almond milk, but you can use any milk you want - just make sure it's unsweetened to keep the shake low carb.
Next, add the frozen avocado, cocoa powder, confectioners swerve, protein powder, and ice to the blender. Then, blend everything together until it's thick and smooth.
Lastly, to finish it up pour your low carb keto frosty into a cup and enjoy!
WRAPPING IT ALL UP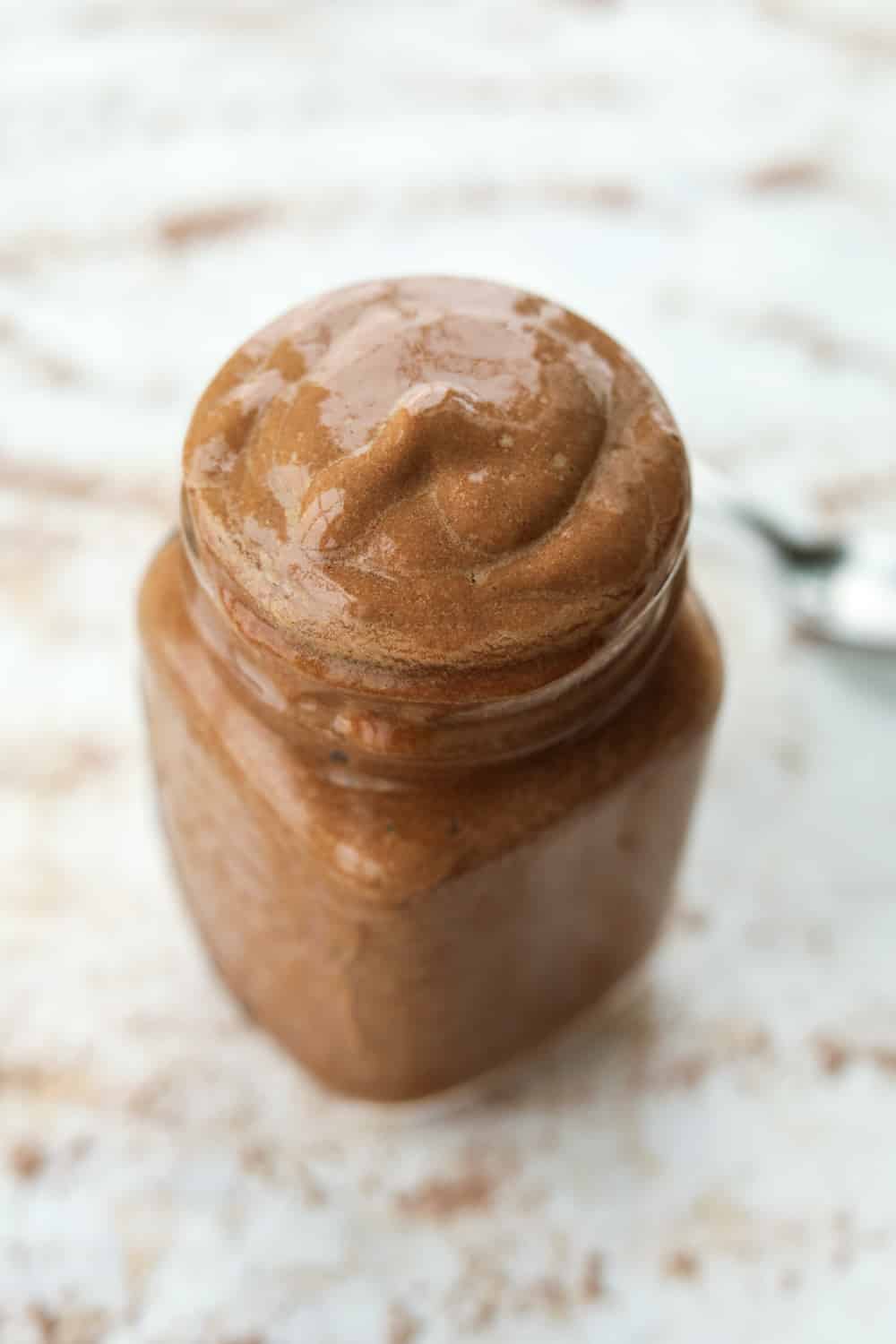 Well, that is how to make a Wendy's frosty keto friendly!
It's healthy, delicious, sugar free, and just 2 NET CARBS for the entire thing - keto shakes don't get much better than this one.
If you put this and an actual one from Wendy's in front of someone, they'll have a hard time telling the difference.
And if you share it with your family, everyone will fall in love with it - kids included!
I love making this keto protein shake for breakfast, a snack during the day, or a post-workout meal. And it's also a great keto chocolate dessert whenever you're craving a milkshake or something rich and chocolatey.
I hope you like this keto frosty recipe as much as I do. Leave a comment below if you make it, I'd love to know what you think!
And if you want to try some more protein shake recipes, make sure to check out my YouTube Channel!
Print
Keto Wendy's Frosty | Healthy, Sugar Free, & Low Carb
This keto frosty is ultra, rich, creamy, and perfectly sweet with all of the chocolate flavor. It tastes just like Wendy's frosty and has that same thick texture, but it's a keto protein shake with 2 NET CARBS!
Author:
Prep Time:

1 minute

Cook Time:

0 minutes

Total Time:

1 minute

Yield:

1 shake

Category:

Dessert

Method:

Blender

Cuisine:

Keto Low carb
75g Frozen Avocado - make sure before it was frozen it was slightly hard and not quite ripe. You want the avocado to have no black spots on it - if it's ripe it'll have a more pungent taste.
Heaping ½ Cup Almond Milk
1 Tbsp (5g) Cocoa Powder
2 Tbsps (18g) Confectioners Swerve
1 Scoop (30g) Chocolate Protein Powder
½ Cup of Ice
Instructions
Add all of the ingredients to a blender, and blend until smooth.

Pour into a cup and enjoy!
Notes
The scale up function does not change the gram measurements.
Nutrition
Serving Size:

1 shake

Calories:

240

Fat:

12

Carbohydrates:

8

Fiber:

6

Protein:

28
Keywords: keto frosty, keto Wendy's frosty, Wendy's frosty keto, keto chocolate, keto chocolate avocado protein shake, keto chocolate protein smoothie recipe, keto protein shake with avocado, keto protein shake after workout, keto shake meal replacement, keto friendly chocolate frosty recipe, keto Wendy's chocolate frosty recipe, best keto frosty recipe, keto protein shake, keto frosty recipe, keto frosty with almond milk, keto chocolate protein shake, keto shakes, keto shake, keto smoothie, keto smoothies, keto protein shake recipe,