These low calorie cocktails will have you enjoying your favorite drinks but in a guilt-free way! Whether you like wine, vodka, gin, or rum, there are some fantastic options here for you. Best of all, these low calorie cocktails all have less than 100 calories each!
The Best Low Calorie Cocktails
Whether you're looking to enjoy a cocktail on the weekend with friends or winding down during a busy work week, there's nothing like a refreshing cocktail. The only problem is that tons of popular cocktails are notoriously high in sugar and calories - some even pack as much as 700 calories per glass.
So, having said that, if you're watching your calorie intake this list of low calorie cocktails is for you! From low calorie mixed drinks to classic cocktails that are naturally low in calories, this guide has everything you could want/drink.
Low Calorie Cocktails List
1. Wine Spritzers: 60 Calories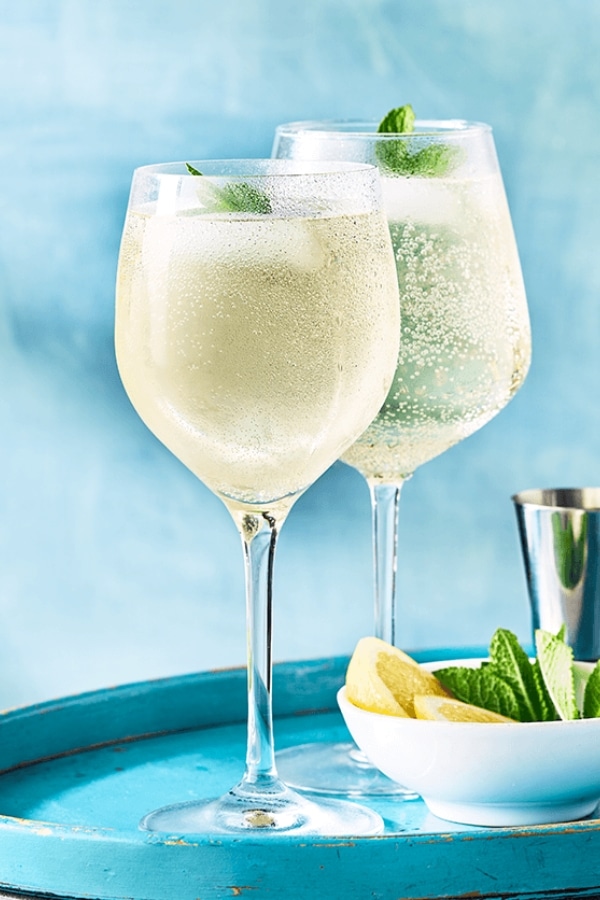 A classic wine spritzer is a wonderfully light and refreshing drink. It's made with wine, club soda, and a squeeze of lime or lemon juice and served cold. It's one of the lowest calorie alcoholic drinks you can have, with just around 60 calories per glass.
Also, wine spritzers are naturally low in alcohol, making them perfect for a relaxed brunch or summer get-together.
By the way, you can make your wine spritzer as low calorie as possible by using a wine from this low calorie wine list.
2. Skinny Mojito: 70 Calories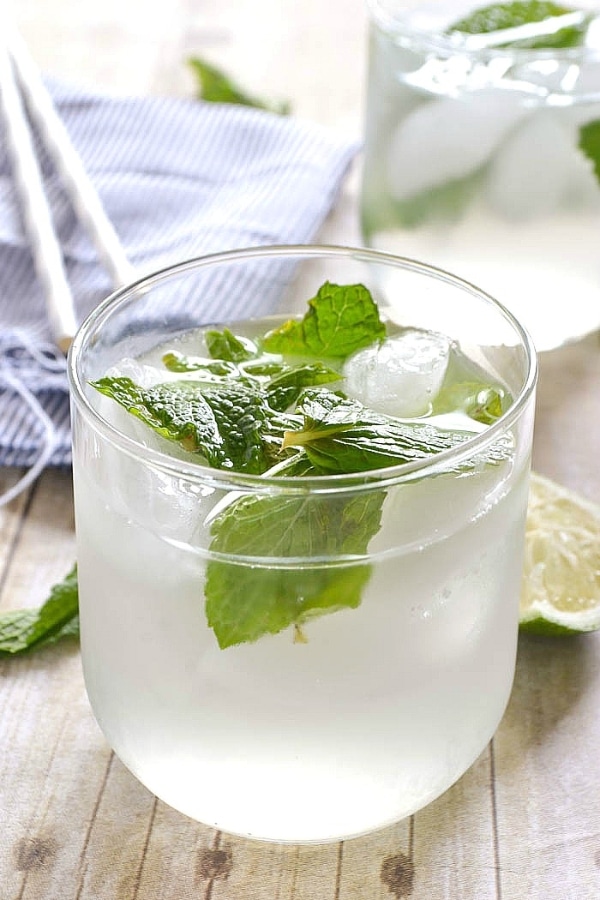 To make this skinny summer cocktail, all you need is rum, club soda, mint leaves, lime juice, and your favorite low calorie sweetener. You can also use zero calorie lemon lime soda to replace both the sweetener and club soda. These simple swaps instantly bring down the calorie count on this skinny mojito from 140 per serving to just around 70 calories.
When the holidays come around, add a splash of sugar-free cranberry juice to make a skinny cranberry mojito. It's one of my favorite fall and winter low calorie cocktails.
3. Skinny Sangria: 70 Calories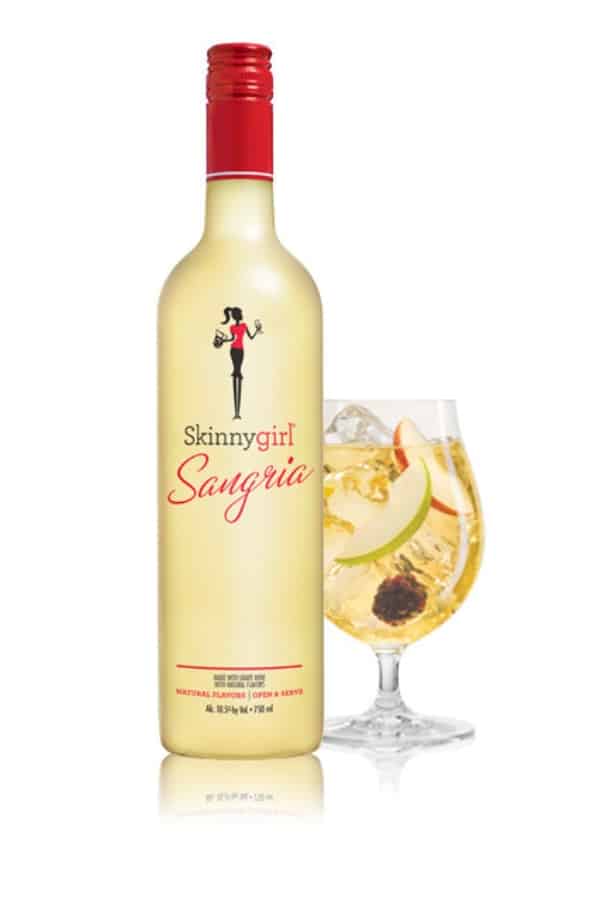 If you want a fruity drink, there's nothing better than some sangria. Plus, it's simple to make. All you need is some low calorie red wine, vodka, and zero calorie soda.
It's delicious when made fresh, but you can also pick up a bottle - preferably the Skinnygirl Sangria - from the store. Either way, it's one of the lowest calorie mixed drinks you can consume. It has just 70 calories a glass.
4. Vodka Soda: 82 Calories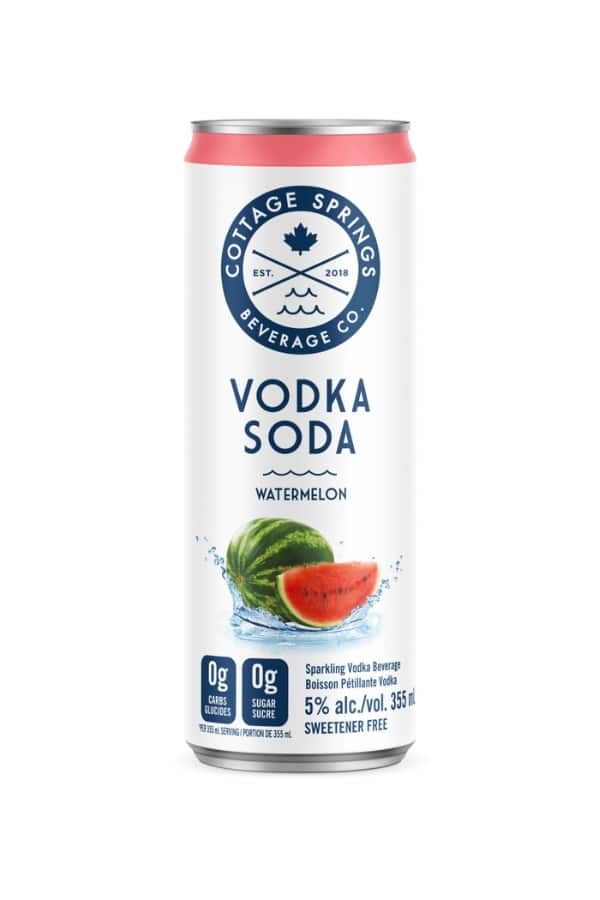 Vodka is already one of the lowest calorie alcoholic drinks you consume. Add some sparkling water and a squeeze of lemon juice to it and you've got yourself one of the best low-calorie mixed drinks you can make - most will have just around 80 calories a serving.
Anyway, if that sounds delicious to you then I highly recommend checking out my list of the best low calorie vodkas you can buy right now. All of them will work great to make low calorie vodka sodas with.
By the way, there are also a ton of pre-mixed vodka soda drinks you can buy, but most of them have a ton of added sugar/empty calories. So, if you go with a premade one, I recommend going with one that's sugar-free.
5. Gin and Diet Tonic: 90 Calories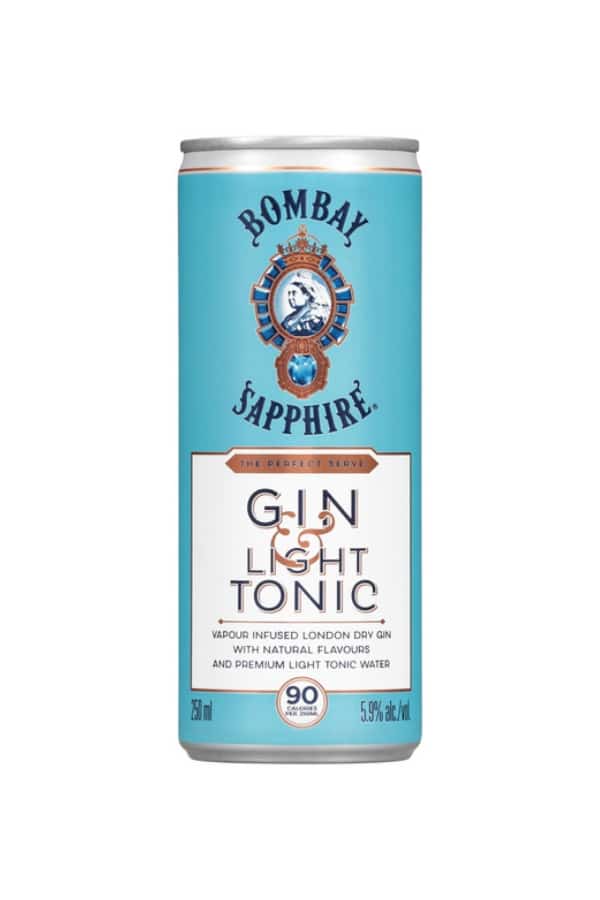 Switch from regular tonic water to diet tonic water, and you'll have a low calorie cocktail with the same great flavor as the original. Also, you'll love the fact that it comes out to only about 90 calories per drink!
You can even find some pre-mixed ones at the store that are low in calories - like Bombay Saphire's light gin & tonic - so you don't even have to make it yourself.
6. Bloody Mary: 95 Calories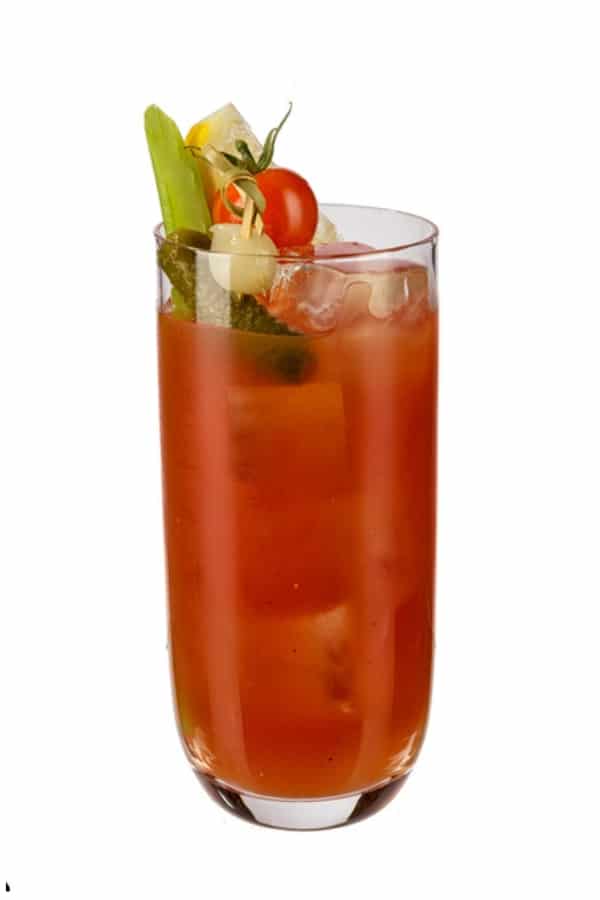 This bloody Mary is made from a combination of vodka, tomato juice, Worcestershire sauce, Tabasco sauce, celery salt, and black pepper. Some recipes also call for additions like garlic, herbs, celery, and horseradish, but all of those additions are really low in calories as well.
7. Dirty Martini: 97 Calories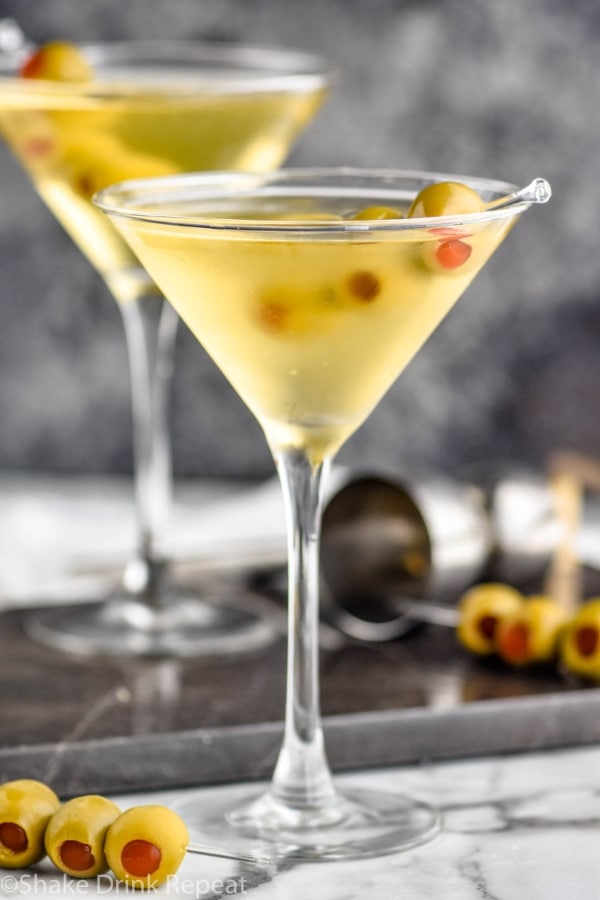 A dirty martini is a classy combination. The drink combines gin/vodka with olive juice, vermouth, and a few olives. However, if you're trying to make yourself a dirty martini with the lowest calories possible, you'll just want to use only a splash of vermouth - or even make it without vermouth - to cut down on the calories.
8. Low Calorie Moscow Mule: 100 Calories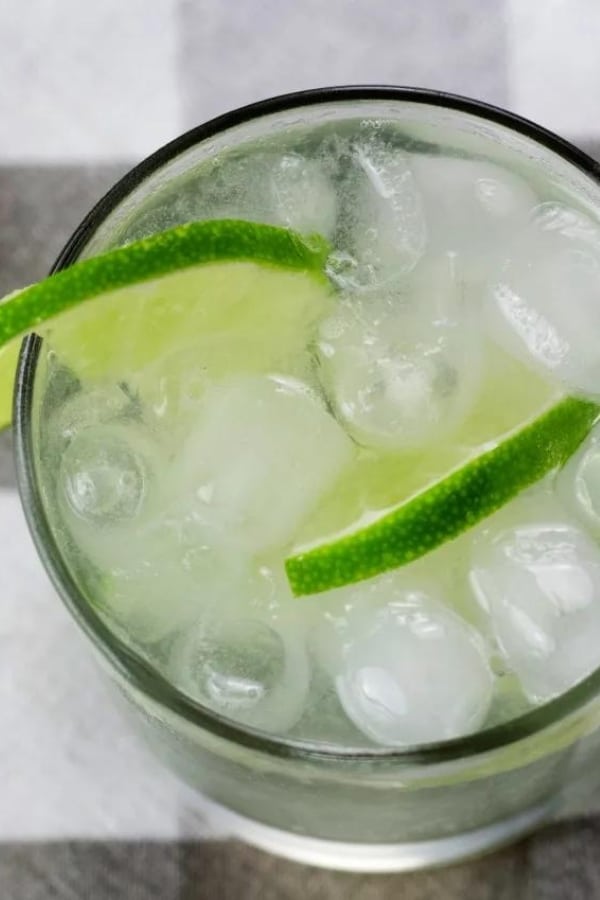 The easiest way to transform a Moscow mule into a skinny Moscow mule is to replace the ginger beer with diet ginger ale.
Ginger beer is made by fermenting ginger with sugar, so it's naturally high in calories. For what it's worth, diet ginger ale works well in its place, and it will give you the same sweet, fizzy, and refreshing ginger flavor you're looking for, but at a fraction of the calories!
9. Rum and Diet Coke: 100 Calories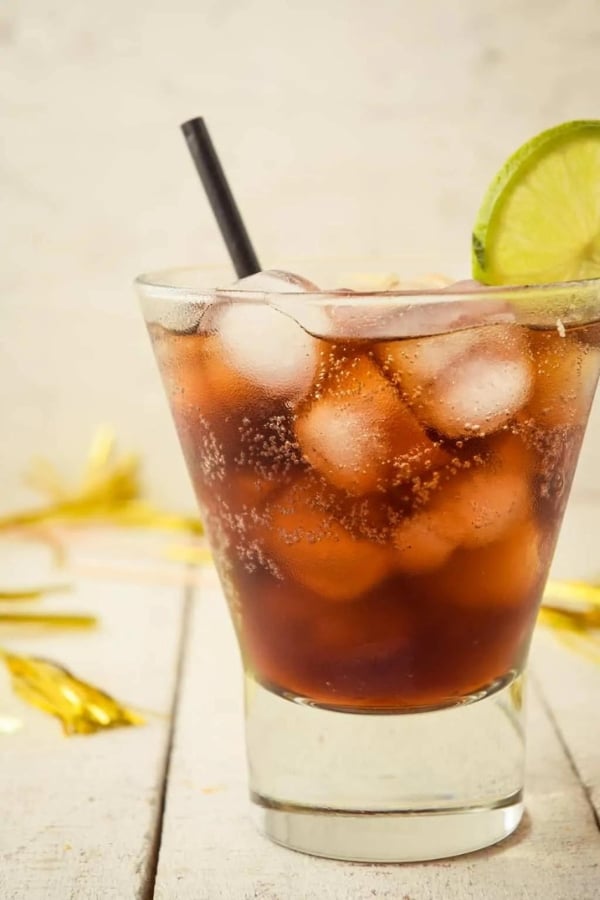 A tall glass of cold Coke spiked with a shot of rum is an incredibly simple cocktail, yet it's so satisfying to sip on.
You can save about 140 calories by replacing regular Coke with diet Coke. In total, a diet rum and Coke will have about 100 calories.
By the way, if you're looking for another good low calorie diet soda to use, there are some great options on my healthy soda list! In fact, most of 'em would make excellent sugar-free mixers for any low calorie cocktail recipe.
10. Skinny Margarita: 100 Calories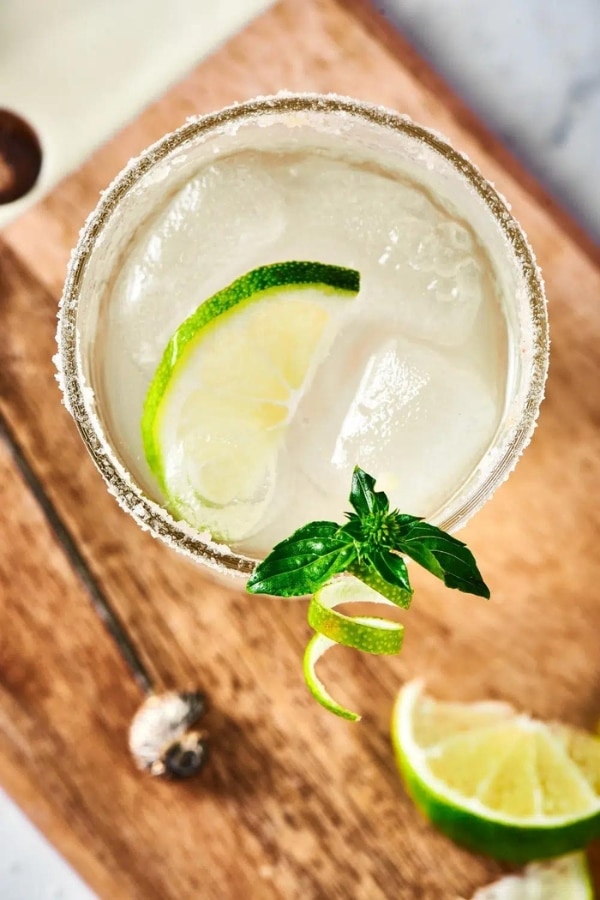 This sweet and tart cocktail is made with tequila, sparkling water, lime juice, syrup, and mint. It's a party favorite that can liven up practically any occasion. You can make it instantly low calorie by using your favorite sugar-free sweetener in place of simple syrup. It'll taste just as delicious and only have around 100 calories if you do.
By the way, I have a skinny margarita recipe on the blog with no sugar, so definitely give that a try!
More Low Calorie Lists