There are a ton of great low calorie Sonic menu items you can order if you know what to look for. From breakfast to burgers, to chicken to sides, and even drinks, whatever you're looking for, you'll find it here!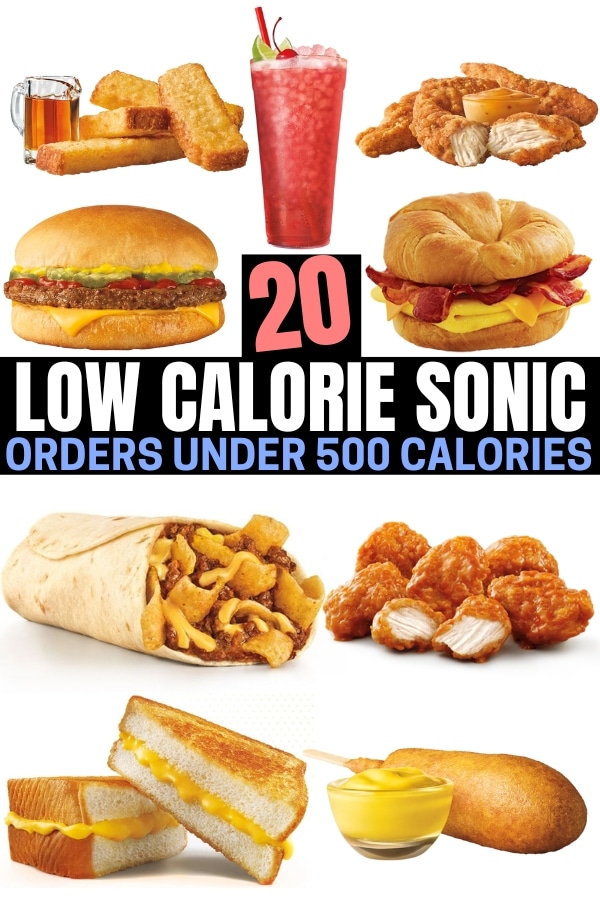 The Best Low Calorie Sonic Options
If you've ever been to a Sonic Drive-In, then you know how fun they can be. Eating in the comfort of your car and getting your order delivered by the carhops on rollerskates is an experience you can't get at any other fast food restaurant.
And while Sonic has discontinued some of its healthy food items - like the much loved grilled chicken wrap with light ranch dressing and the classic grilled chicken sandwich - there are still a ton of great options on their menu worth ordering.
So, that's exactly why I put together this list to help you eat healthy at Sonic. This guide has over 15 food options and a handful of drinks, all under 500 calories!
With that said, let's not waste another second and dive into it!
Healthy Sonic Menu Items
1. Corn Dog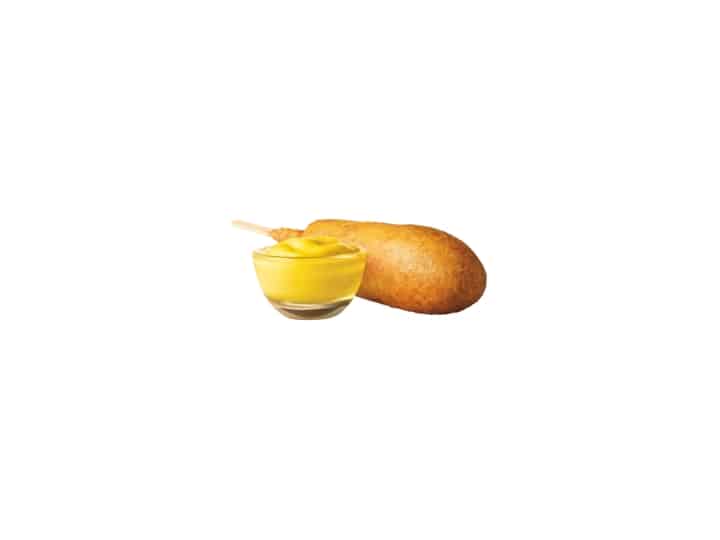 Nutritional Info:
230 Calories
13g Fat
23g Carbs
6g Protein
I don't know about you, but I used to get corn dogs all the time at my little league baseball park, and this brings me right back to being a kid. There aren't many fast food chains that offer corn dogs, so grabbing one from Sonic for a quick and satisfying snack is a fun option!
It's also the lowest calorie menu item at Sonic, clocking in at just 230 calories.
2. Tots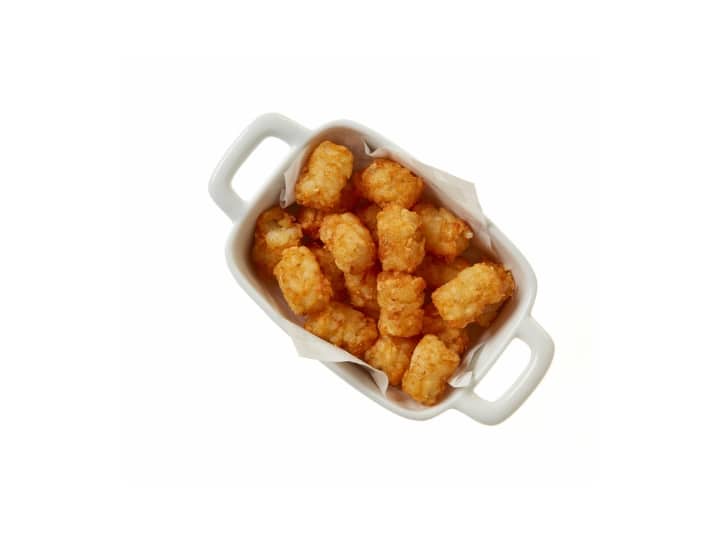 Nutritional Info:
250 Calories
13g Fat
30g Carbs
2g Protein
If you don't want a whole meal, the tots are a fantastic low calorie side you can choose at Sonic menu. I mean, who doesn't love crispy, salty golden brown tater tots?
You can get a small order for just 250 calories or a medium order for 360 calories.
3. Bacon Jr. Breakfast Burrito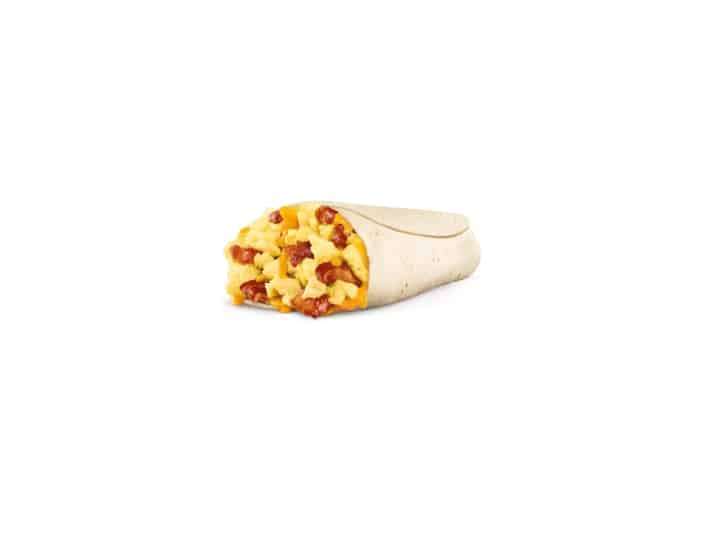 Nutritional Info:
270 Calories
14g Fat
22g Carbs
13g Protein
The Bacon Jr. Breakfast Burrito is the best low calorie breakfast option you can go with at Sonic.
This classic breakfast favorite features fluffy eggs with melty cheddar cheese and bits of crispy bacon wrapped up in a flour tortilla, all for just 270 calories. Be sure to skip the zesty cheese sauce though, since it can add over 150 calories to the whole meal.
4. Sausage Jr. Breakfast Burrito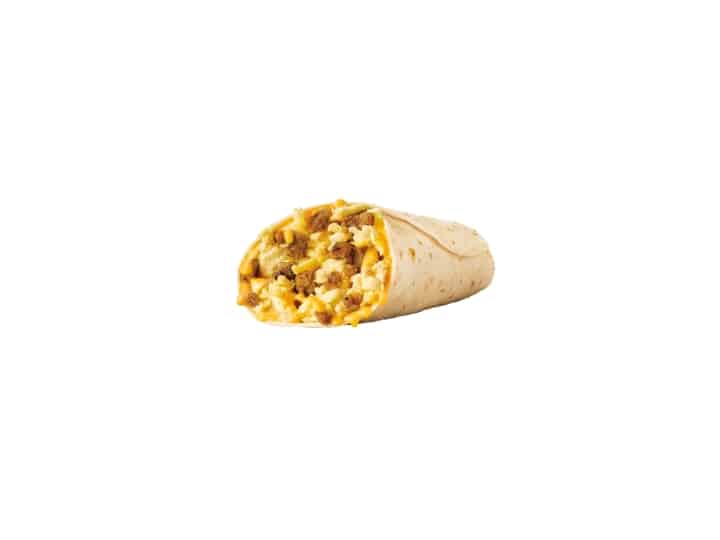 Nutritional Info:
280 Calories
16g Fat
22g Carbs
12g Protein
Another classic low calorie breakfast favorite from Sonic is the Sausage Jr. Breakfast Burrito. It's the same thing as the option above, but it has sausage instead of bacon.
Again, you'll want to skip the zesty cheese sauce that comes with it. If you do, it'll have just 280 calories.
5. Original Pretzel Hot Dog
Nutritional Info:
320 Calories
20g Fat
23g Carbs
11g Protein
Almost all the hot dogs on Sonic's menu are under 500 calories. The only exception is the footlong quarter pound coney, so you'll want to stay away from that if you're watching your calorie intake.
Now, with that said, the lowest calorie hot dog option on the menu is Sonics' iconic original Pretzel Dog - it has just 320 calories.
For what it's worth, the all-beef original hot dog comes in second place, it has just 360 calories.
As far as condiments go, the healthiest option is mustard at 5 calories a serving. Ketchup has 15 calories a serving, and relish has 30 calories a serving.
6. Jumbo Popcorn Chicken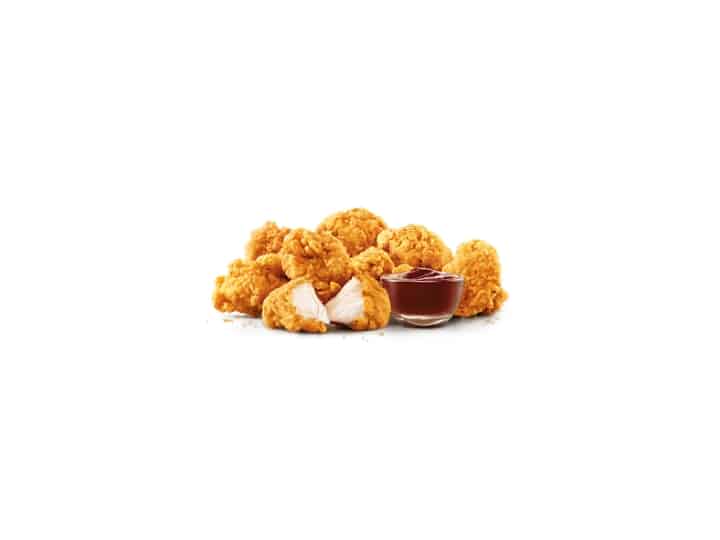 Nutritional Info:
330 Calories
19g Fat
24g Carbs
16g Protein
The lowest calorie chicken option at Sonic is the Jumbo Popcorn Chicken. A small order of these crispy and juicy bites of fried chicken without the sauce comes out to only 330 calories in total. I think the small order is pretty filling, but you can also get a larger order for 490 calories.
7. Jr. Burger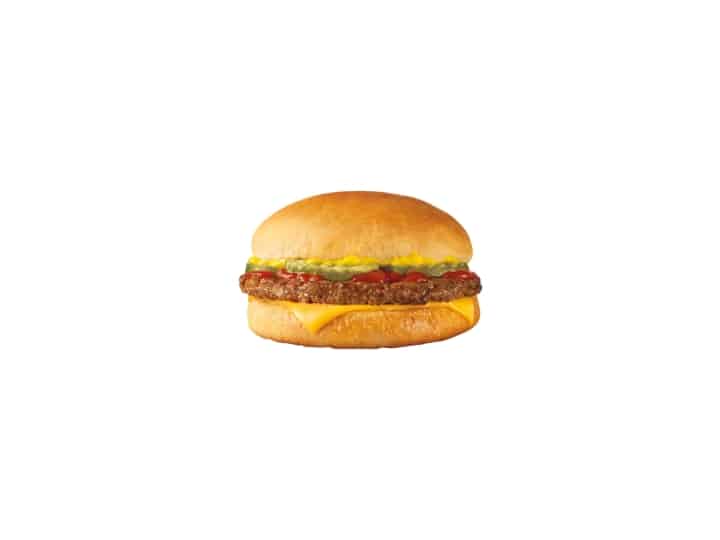 Nutritional Info:
340 Calories
17g Fat
32g Carbs
14g Protein
If you're craving a burger, this smaller version of Sonic's classic burger is a great low calorie choice. It has all the good stuff like the regular burger has - a juicy beef patty, crinkle cut pickles, ketchup, and mustard on a soft bun - at a fraction of the calories.
By the way, if you're craving a good 'ol slice of melty American cheese, you can upgrade to a Jr. Cheeseburger for an additional 40 calories.
8. 3 Piece Crispy Tenders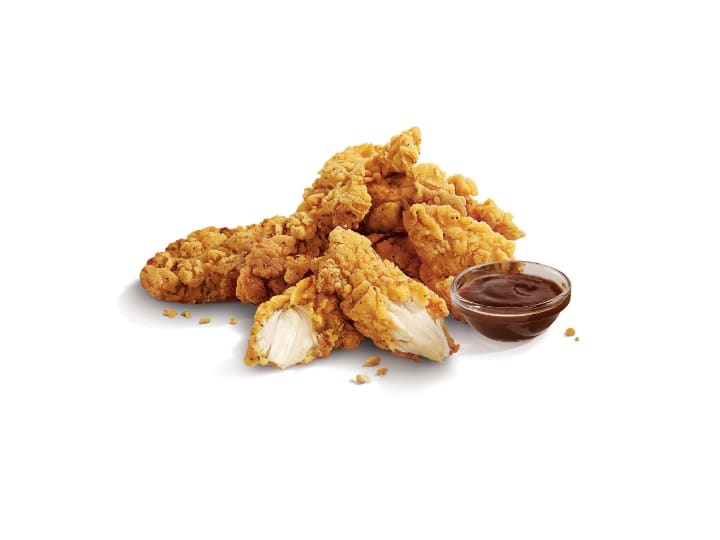 Nutritional Info:
350 Calories
18g Fat
26g Carbs
21g Protein
If you're looking for another low calorie chicken option on Sonics' menu, the 3 Piece Chicken Tender is the answer. It has just 350 calories with over 20 grams of protein!
Now, just keep in mind that a packet of Sonic's signature sauce adds an additional 100 calories to the meal, so you'll want to make sure you get it with no sauce and use one of these low calorie sauces for dipping instead.
9. Chicken Slinger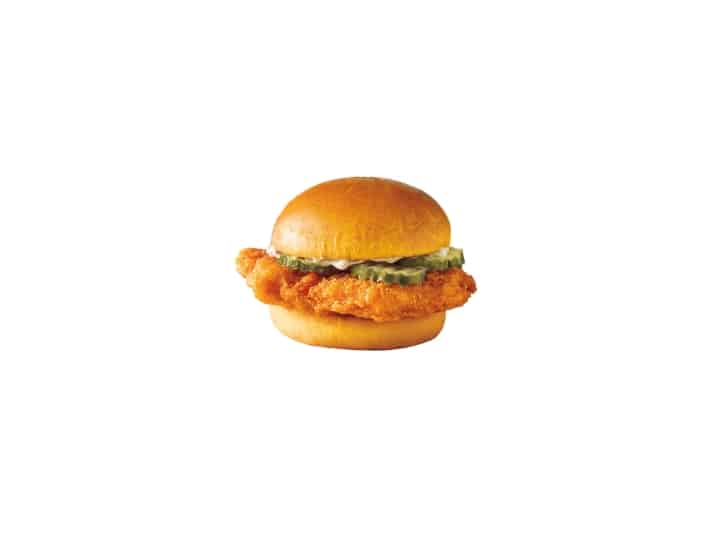 Nutritional Info:
350 Calories
16g Fat
35g Carbs
14g Protein
Sonic's Chicken Slinger is the quintessential crispy chicken sandwich, with a crunchy breaded chicken fillet, crinkle-cut pickles, and creamy mayo stacked in a brioche bun. It's just so good, and you won't believe the whole sandwich comes out to just 350 calories!
By the way, if you want to jazz it up even more, you can add fresh lettuce, tomato, or jalapenos for only 5 extra calories.
10. Fritos Chili Cheese Jr. Wrap
Nutritional Info:
380 Calories
20g Fat
39g Carbs
10g Protein
This wrap is stacked with crunchy Fritos, hearty chili, and melty cheese. It's probably one of the most filling items on the menu, and it only has 380 calories!
11. Grilled Cheese Sandwich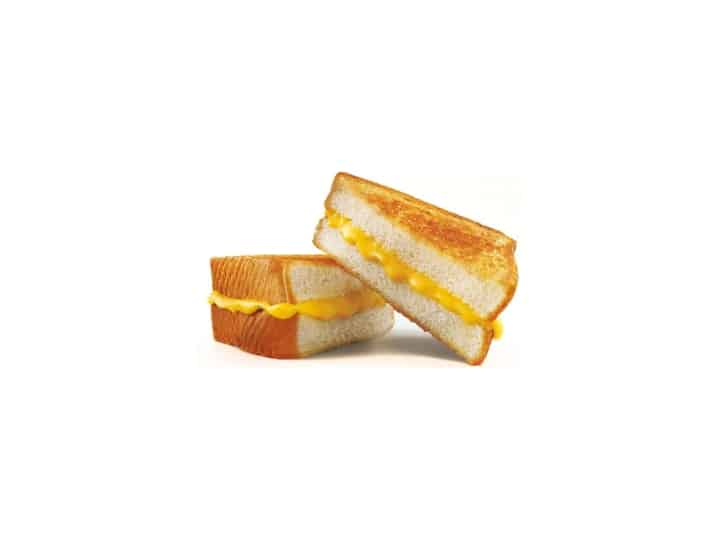 Nutritional Info:
400 Calories
21g Fat
42g Carbs
13g Protein
Sonic's grilled cheese sandwich is a super simple meal that can really hit the spot when you're craving something nostalgic. This comfort food staple features a melty slice of cheese between two thick pieces of Texas toast for 400 calories.
12. 6 Piece Boneless Wings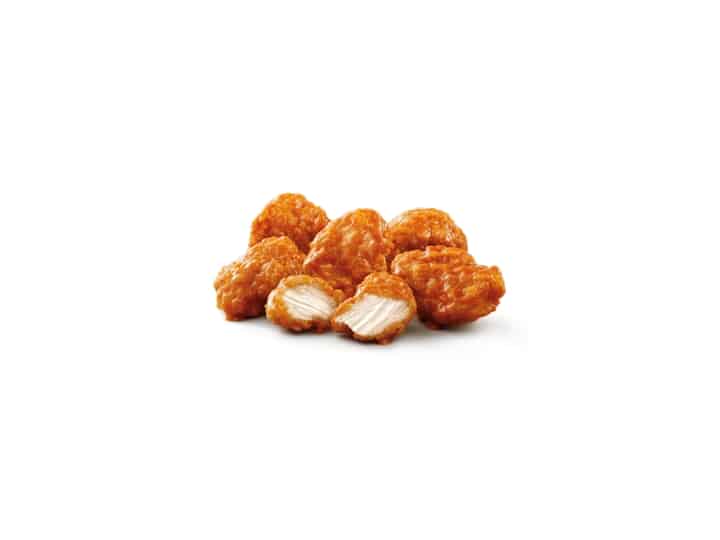 Nutritional Info:
440 Calories
28g Fat
17g Carbs
29g Protein
When you're craving hot wings, Sonic's boneless wings are just the meal to get. These bites of breaded chicken are deep-fried until crispy and tossed in your choice of sauce.
If you go with the Buffalo sauce on your boneless wings, your order will come out to 440 calories - which is the lowest calorie count you'll have with an order that includes sauce. With that said, you can also get the honey bbq and Asian sweet chili, both for 470 calories.
13. Bacon, Egg, and Cheese CroisSonic
Nutritional Info:
450 Calories
32g Fat
31g Carbs
19g Protein
A cross between a flaky croissant and a hearty breakfast sandwich, the CroisSonic has it all. It consists of fluffy folded eggs, a slice of melty cheese, and strips of crunchy bacon - or ham - all packed in a buttery croissant. And while it may come as a surprise, this filling breakfast option has just 450 calories in total!
14. Brioche Breakfast Sandwich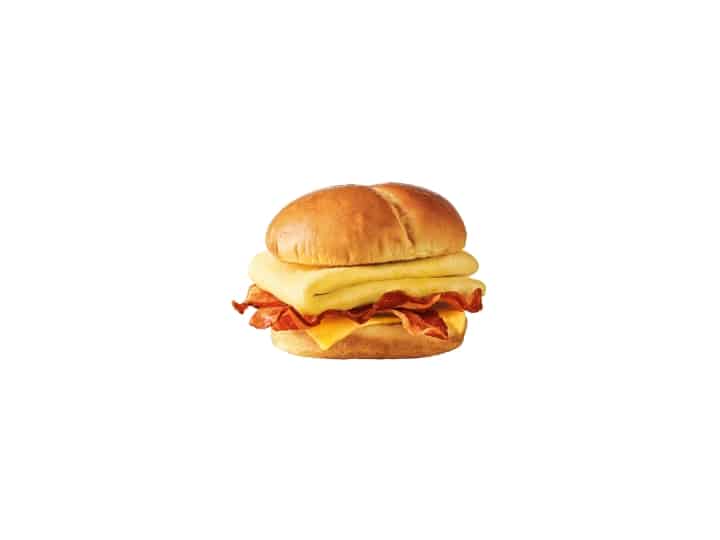 Nutritional Info:
460 Calories
22g Fat
41g Carbs
24g Protein
Continuing the trend of low calorie breakfast menu items, the brioche breakfast sandwich with ham is another healthier option on Sonics' menu - it clocks in at just 460 calories. It has the same delicious fillings as the croissant version but in a warm and fluffy brioche bun.
15. 4 Piece French Toast Sticks (No Syrup)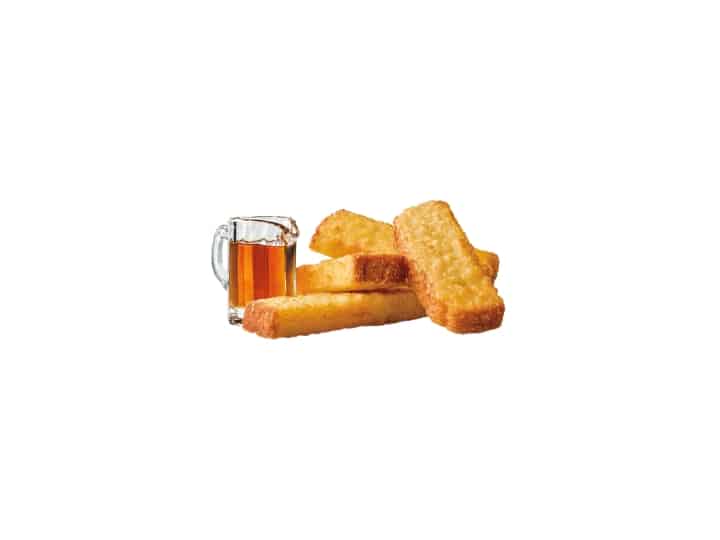 Nutritional Info:
480 Calories
25g Fat
54g Carbs
8g Protein
For a breakfast option on the sweeter side, you can order the French Toast Sticks at Sonic for 480 calories. These crunchy, thick-cut toast sticks are perfectly sweet and flavorful even without the added maple syrup packet.
By the way, if you want some syrup, you can bring the French toast sticks home and eat 'em with my sugar free maple syrup for no extra calories!
Low Calorie Sonic Drinks
16. Green Mountain Coffee Roasters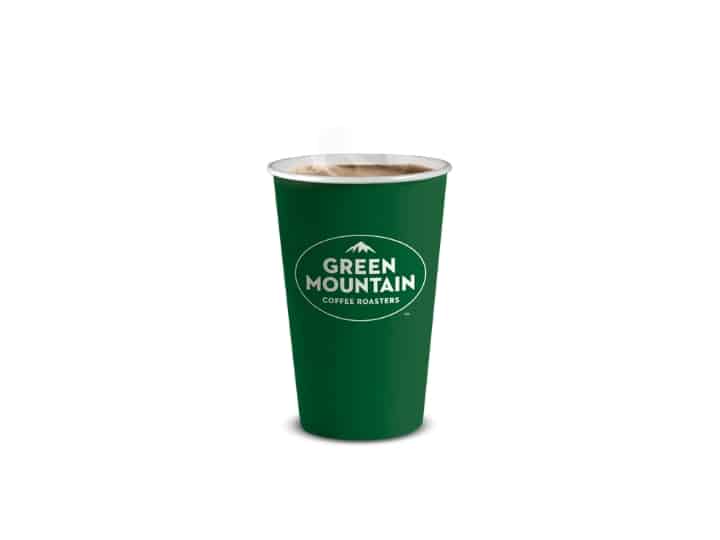 Nutritional Info:
0 Calories
0g Fat
0g Carbs
0g Protein
A cup of green mountain coffee at Sonic is a great add-on to any breakfast and won't add any calories to your order. It's made with freshly brewed Arabica bean coffee, and you can get it black for zero calories or with a French vanilla flavoring for 50 calories.
17. Unsweetened Iced Tea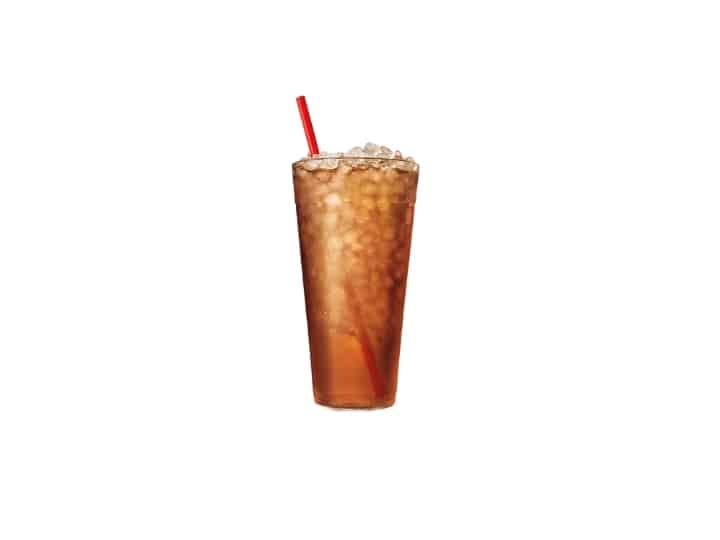 Nutritional Info:
0 Calories
0g Fat
0g Carbs
0g Protein
Sonic's unsweetened iced tea is made with just freshly brewed tea and Sonic's iconic nugget ice. If you want it a little sweeter, you can order a small half sweet tea and half unsweet tea for 70 calories.
18. Diet Lime Limeade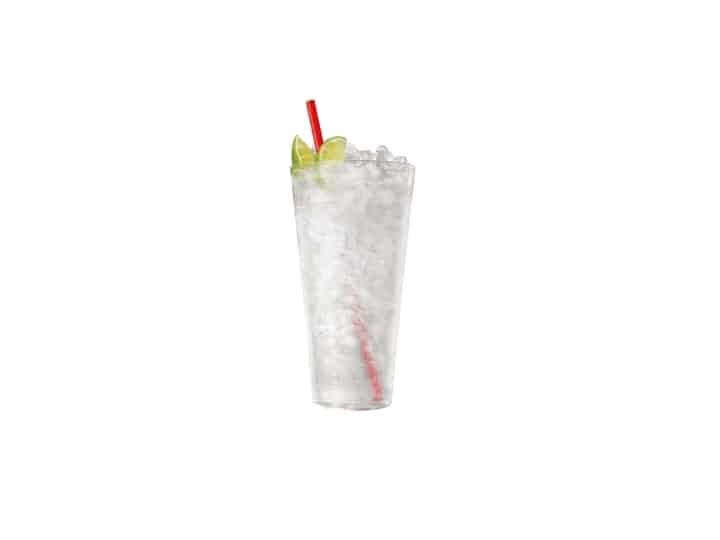 Nutritional Info:
5 Calories
0g Fat
0g Carbs
0g Protein
If you're craving a soda to go with your burger or hot dog, a small diet limeade is the healthiest choice. It's made with ice, sprite zero, and a squeeze of fresh lime juice for a refreshing bubbly drink with just 5 calories for a small.
19. Diet Cherry Limeade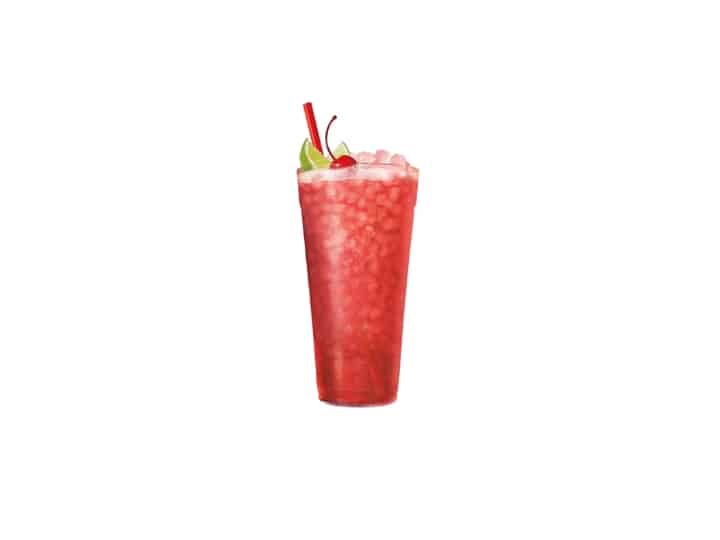 Nutritional Info:
15 Calories
0g Fat
0g Carbs
0g Protein
One of Sonic's most popular drinks - and one of the best low calorie Sonic drinks period - is cherry limeade. It's a mix of sprite zero, fresh lime, artificial cherry flavor, and crunchy nugget ice, topped with a bright red cherry.
20. Half Unsweet Tea Half Lemonade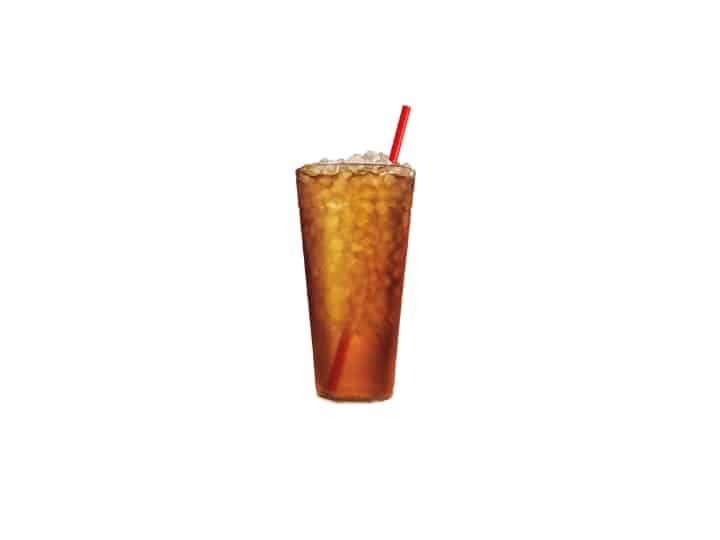 Nutritional Info:
50 Calories
0g Fat
17g Carbs
0g Protein
This combination of unsweetened iced tea and all-natural lemonade is a naturally sweet and super refreshing option to complement any meal. It's basically Sonic's version of Arnold Palmer, and it's just so good.
Just keep in mind that you'll want to make sure you order a mini drink since it has only 50 calories.
Wrapping It Up
Well, those are all the best low calorie Sonic meals and drinks you can order right now!
Whether you're dropping by for breakfast, lunch, or dinner, you're sure to find something on Sonics menu to satisfy your cravings.
As always, I hope this list gave you some ideas for what to order the next time you're there. And if you try anything from this list, be sure to leave a comment below and let me know how it went!
More Low Calorie Fast Food Lists
If you liked this low calorie Sonic list, I have a bunch more low calorie fast food guides for you to check out next!
Here are some reader favorites:
Oh, and if you're looking for some healthy and delicious low calorie recipes, definitely give my YouTube, Instagram, and TikTok pages a look. I post new ones on them all of the time.