If you're looking for Clean Keto Walmart Shopping List Items to add to your next trip to Walmart, this list of clean keto foods has got you covered. I went to Walmart and searched high and low for every keto item with all clean ingredients. So, if you pick up the items on this list, you won't have to worry about being kicked out of ketosis, or thrown off track by any sneaky ingredients. And of course, all of these keto Walmart foods are super low carb too.
Dirty vs Clean Keto
Ok, so obviously this is a Clean Keto Walmart Shopping List, but what defines something as clean keto?
Clean keto items consist of whole foods from quality sources - meaning there are no processed, refined, or added ingredients in them.
And the ingredient list is typically short, consisting of only a few main natural ingredients.
Dirty keto items are highly processed, contain added ingredients, have artificial sweeteners, and lack nutrients. These items typically have a long list of ingredients, and you may not even know what some of them are.
THE BEST CLEAN KETO GROCERY LIST
Shopping keto at Walmart is actually pretty easy to do - there's a ton of low carb things to choose from.
But I think some of the best options are all the clean keto foods that are available there.
Some foods seem keto if you are looking at the macros, but you can't always go based on whether the food is high in fat, moderate in protein, and low in carbs.
When you dig deeper into the ingredients, some food tends to have hidden ingredients that are not keto-friendly.
Every single item on this Walmart keto shopping list has 100% clean keto ingredients.
By following this list, it will take the guesswork out of identifying if the keto Walmart food you are buying is totally clean.
So if you want to buy all clean items next time you're keto grocery shopping, check out this list.
1. Kerrygold butter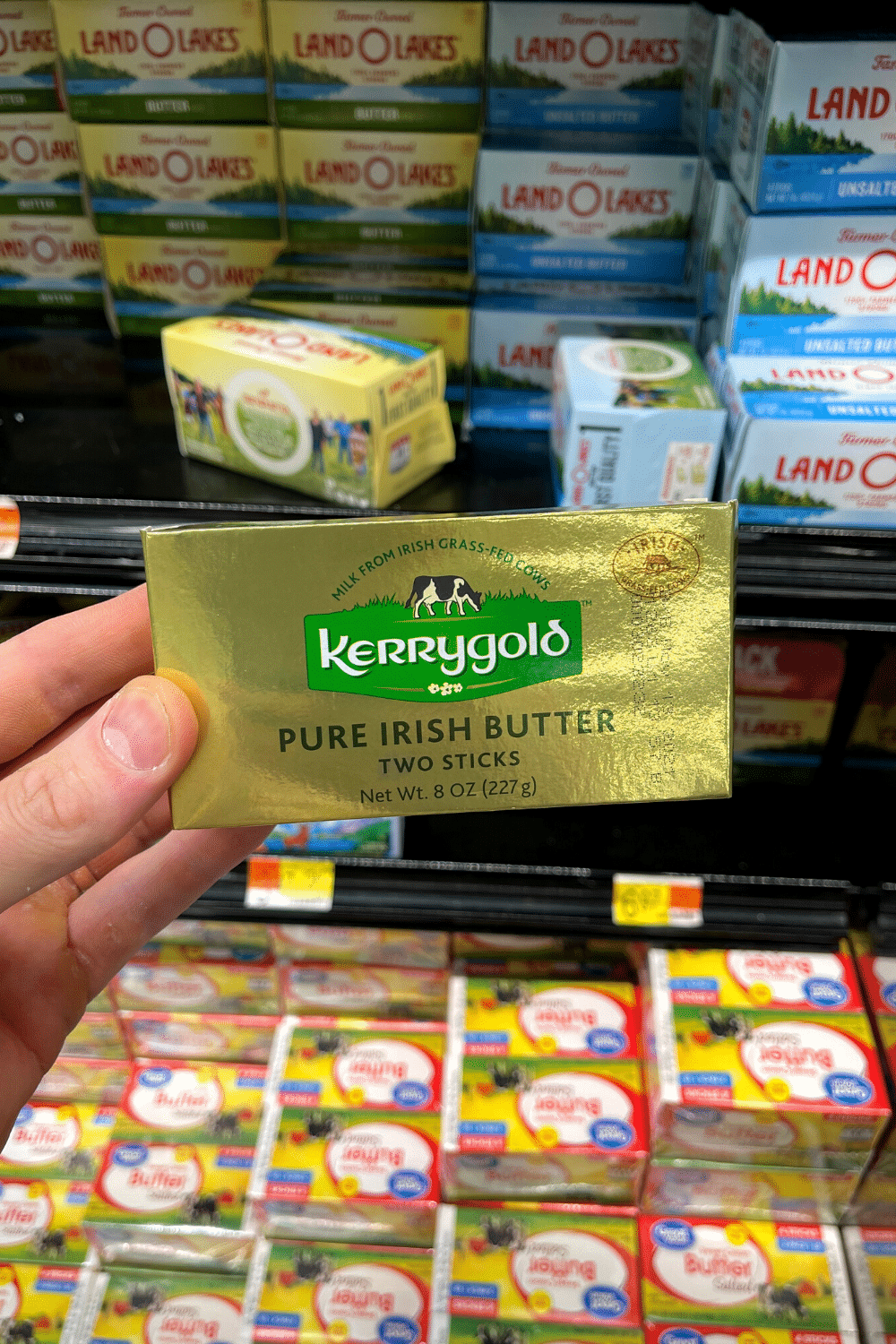 Kerrygold is literally the gold standard for butter - it is imported straight from Ireland, where the cows are grass-fed and graze on small family farms.
And there's a higher fat content in European butter compared to American butter, so you get more creaminess, more flavor, and less water in your butter.
The ingredients in Kerrygold butter are just cream and salt, and you can get it at Walmart for $3.96.
2. Goya Chicharrones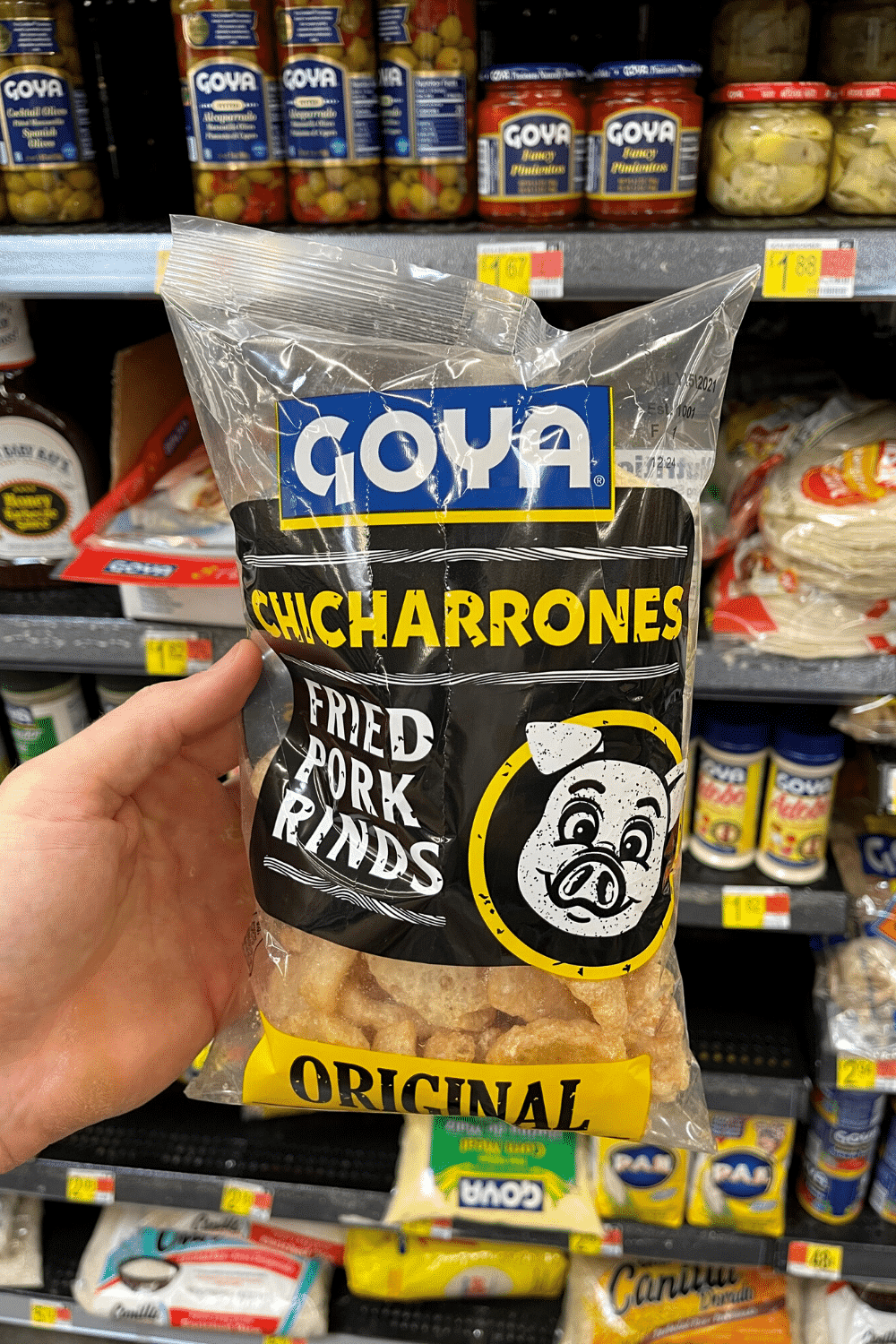 These Goya Chicharrones are fried pork skins.
They are great to use for breading on low carb fried chicken or mozzarella sticks. And you can also dip them in a keto-friendly dip/sauce - like this keto cheese sauce - or just a snack on them by themselves.
The only ingredients in these are fried pork skins and salt, and you can get them for $1.82.
3. Spicy guacamole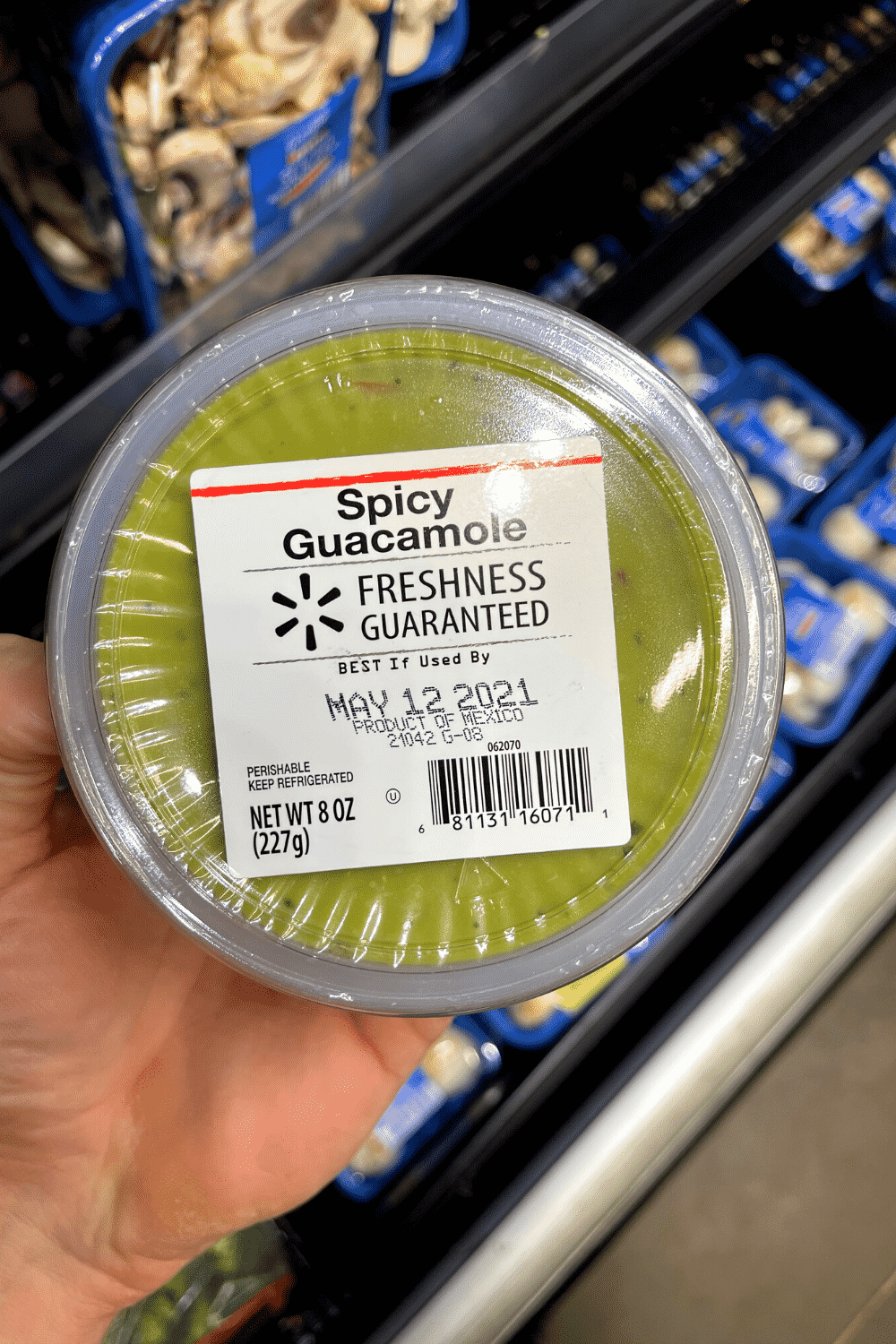 This spicy guacamole is by far the best store-bought guacamole I've ever tasted. It literally tastes like homemade guacamole with a bit of a kick.
And it is from Mexico, made with whole natural ingredients, and only has 1 net carb per serving.
The price is pretty great, too - you can get this 8 oz. container for only $2.88.
4. Four Cheese Parm Crisps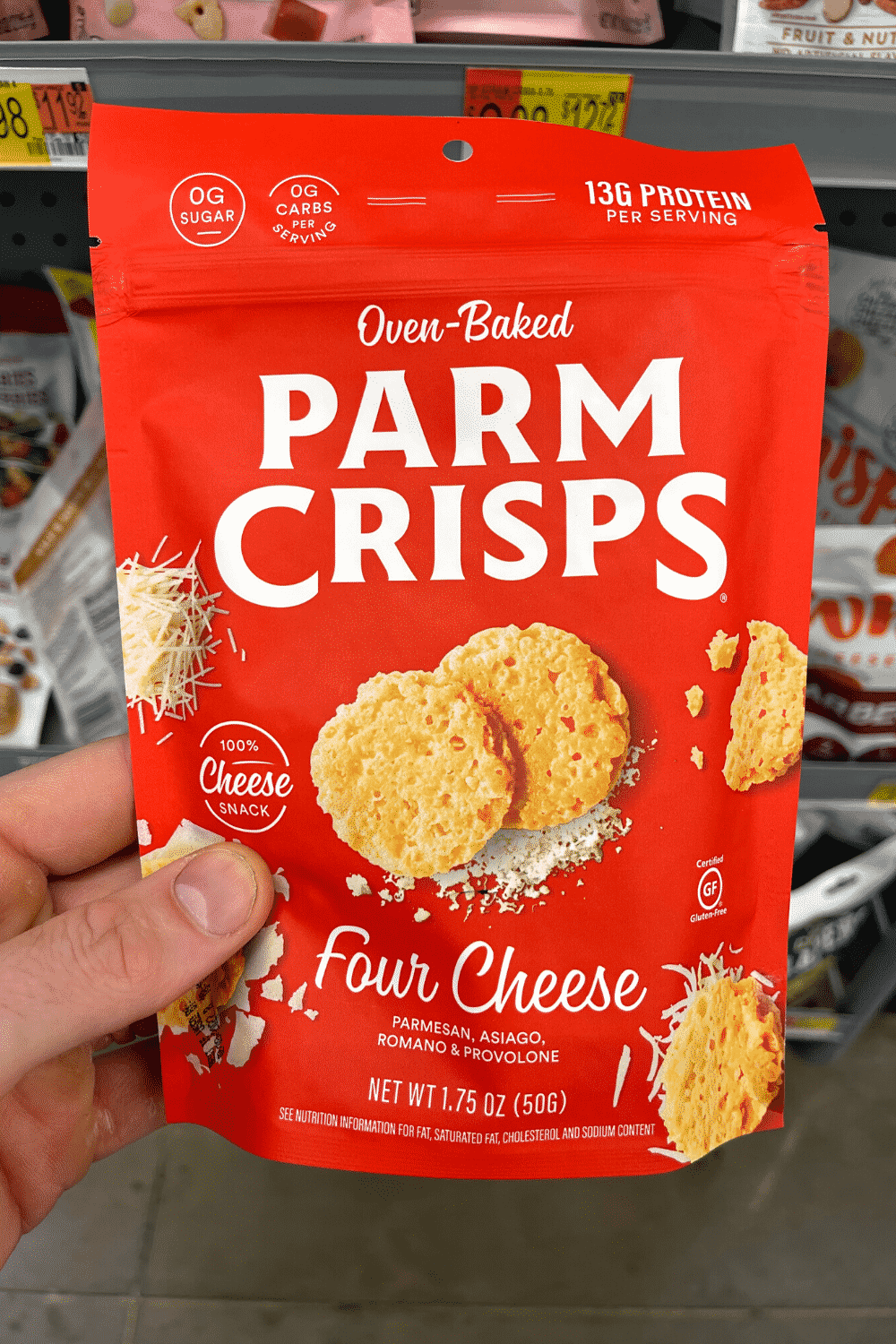 These Parm Crisps are one of my favorite crunchy keto snacks.
Crispy, crunchy, and cheesy - you just can't beat it.
And the only ingredients in these parm crisps are parmesan, asiago, romano, and provolone cheese.
My favorite part about these parm crisps is you can eat the entire bag for only 1 net carb - I think it's actually the lowest carb count for any parm crisps you can buy.
And for the price, a 2 oz. bag is $3.78 at Walmart.
5. Fiorucci prosciutto Panino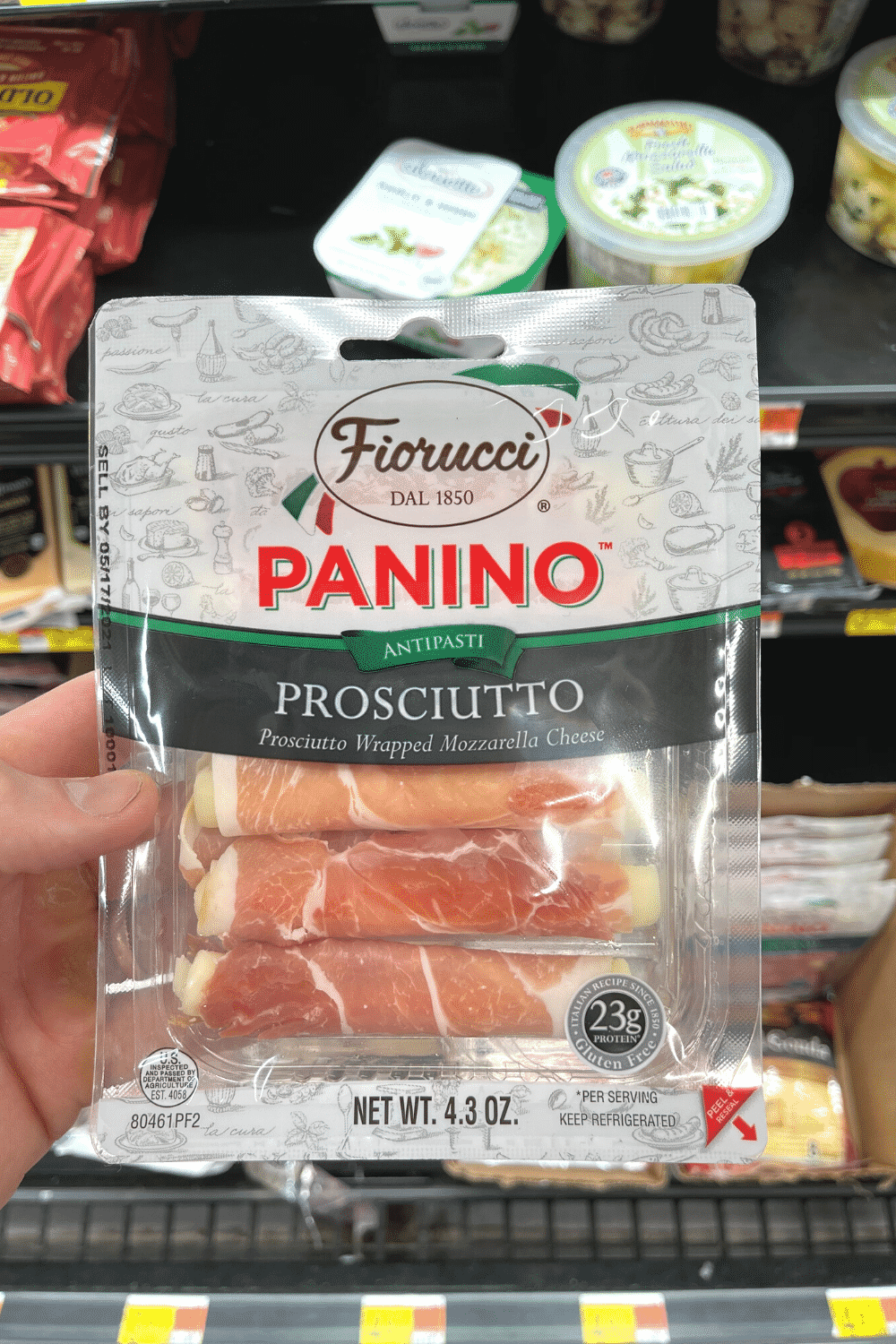 This Fiorucci Prosciutto Panino pack is a great clean meat and cheese snack.
The entire package has only 2 net carbs that are naturally occurring from the cheese. There is no added sugar, and for the ingredients, it is just milk, salt, and pork.
And you can get it for $4.97.
6. Primal Kitchen Ketchup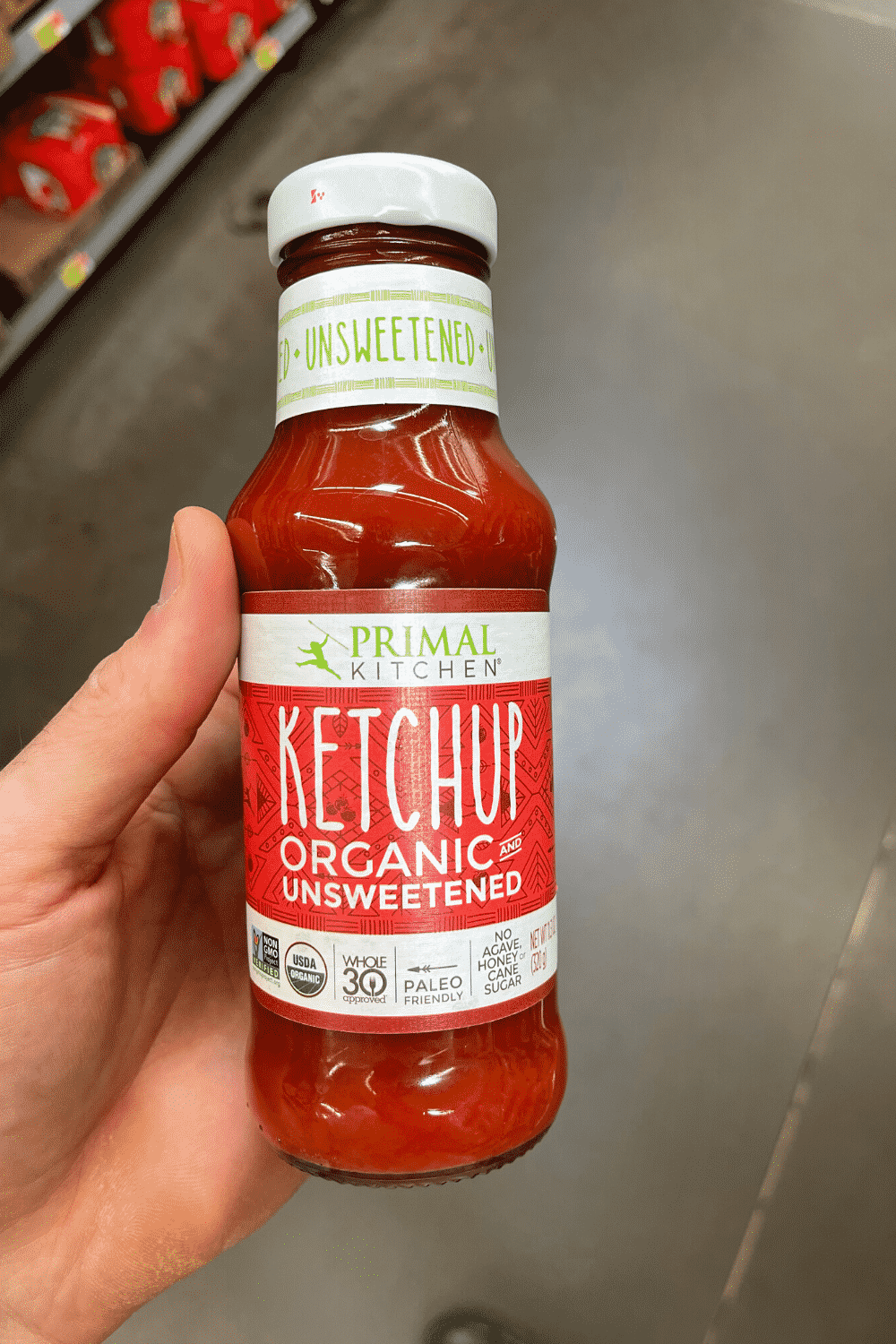 This Primal Kitchen Ketchup is excellent keto-friendly ketchup.
It's organic, non-GMO, and the ingredients are just tomato concentrate, balsamic vinegar, and some spices.
And it has 2 carbs per tablespoon serving, so that's half the carbs of regular ketchup.
Although it isn't very sweet, if you are going to use this ketchup, I highly recommend adding some swerve to it or Monk fruit to sweeten it up and make it taste more like regular ketchup.
As for the price, a bottle at Walmart is $4.47.
7. Manitoba Harvest hemp hearts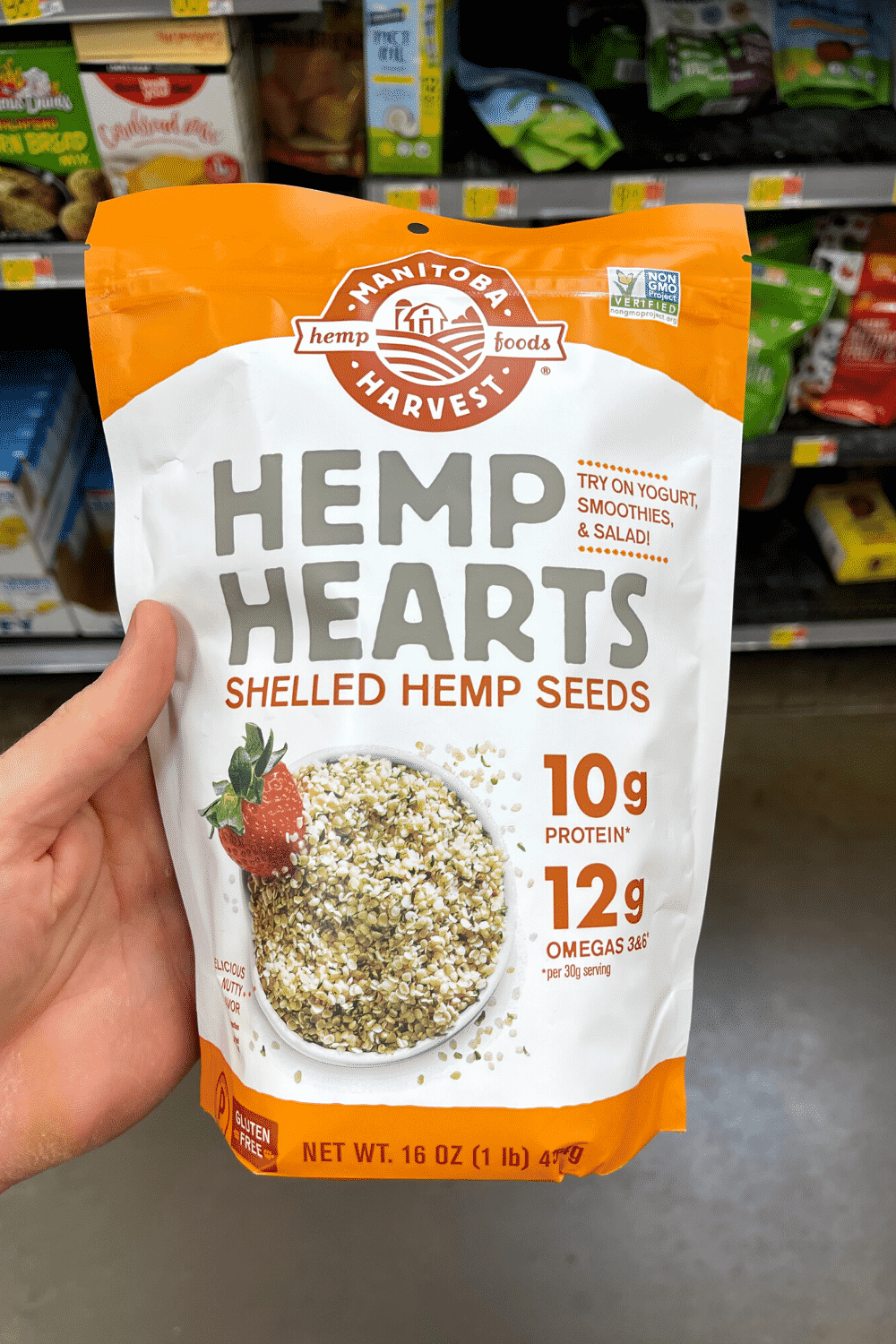 These hemp hearts are non-GMO, a great source of omega-3's, and have a ton of uses.
You can throw them in smoothies or shakes, put them on salads, and you can even make keto oatmeal with them. I've done a recipe for that already, and it is a delicious keto breakfast, so definitely check out my keto oatmeal recipe if you get these hemp hearts.
Plus, these hemp hearts have 0 net carbs, and the only ingredient is hemp seeds.
A 1lb is $9.88 - although it seems expensive, a pound of hemp hearts will last you a long time.
8. Marketside Tri color coleslaw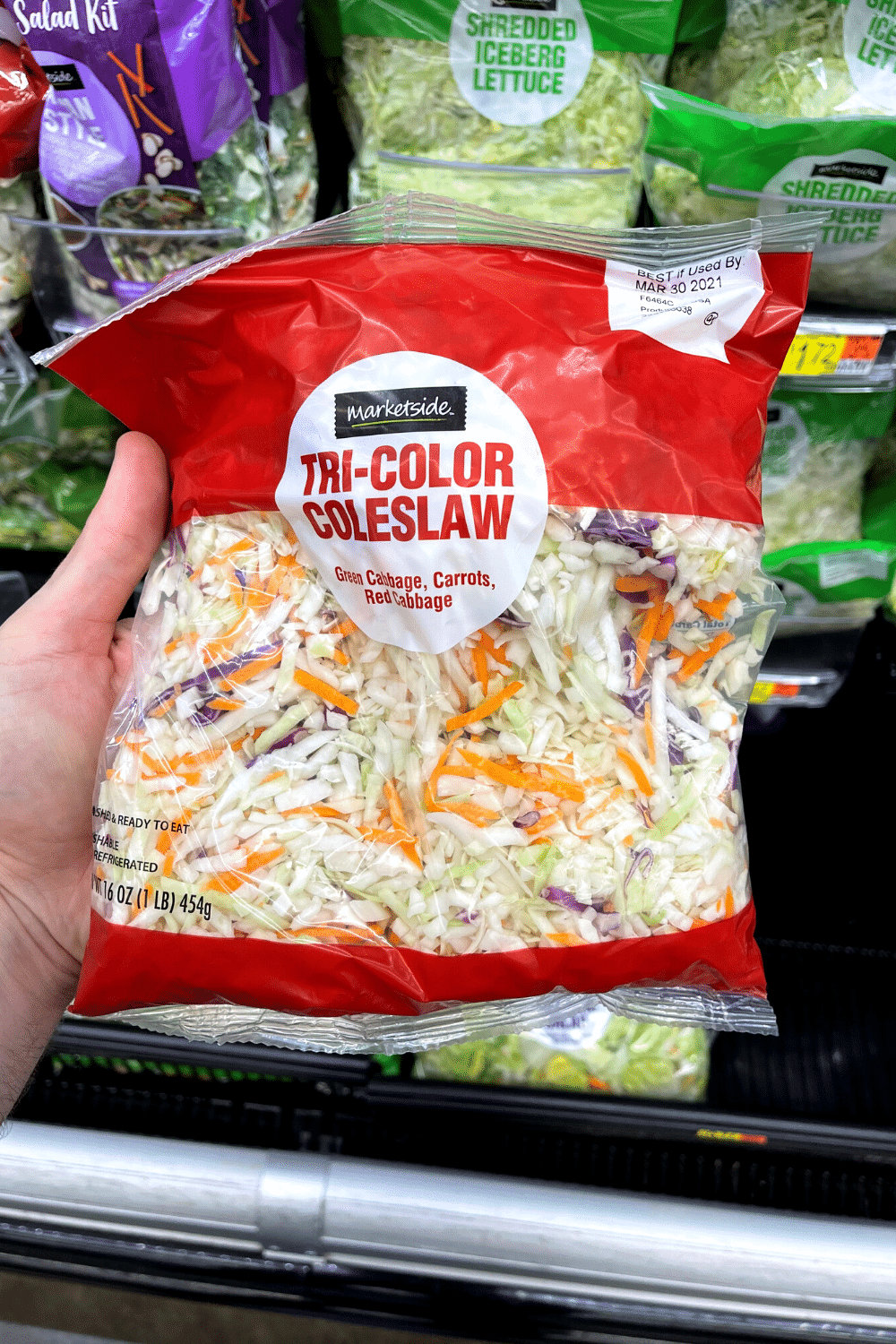 This tri-color coleslaw is ideal for making a quick low-carb coleslaw - like this one.
There are just three ingredients - green cabbage, red cabbage, carrots - and only 2 net carbs per serving.
A bag of this coleslaw only costs $1.77.
9. Marketside shredded iceberg lettuce
This shredded lettuce is perfect for making a quick salad, especially a keto big Mac salad.
The lettuce is washed and ready to eat, so there's nothing you have to do except add it to a bowl and make your salad.
And there are just 2 net carbs per serving, and an 8 oz. bag goes for $1.72.
10. Starkist's selects EV00 wild caught yellow fin tuna packets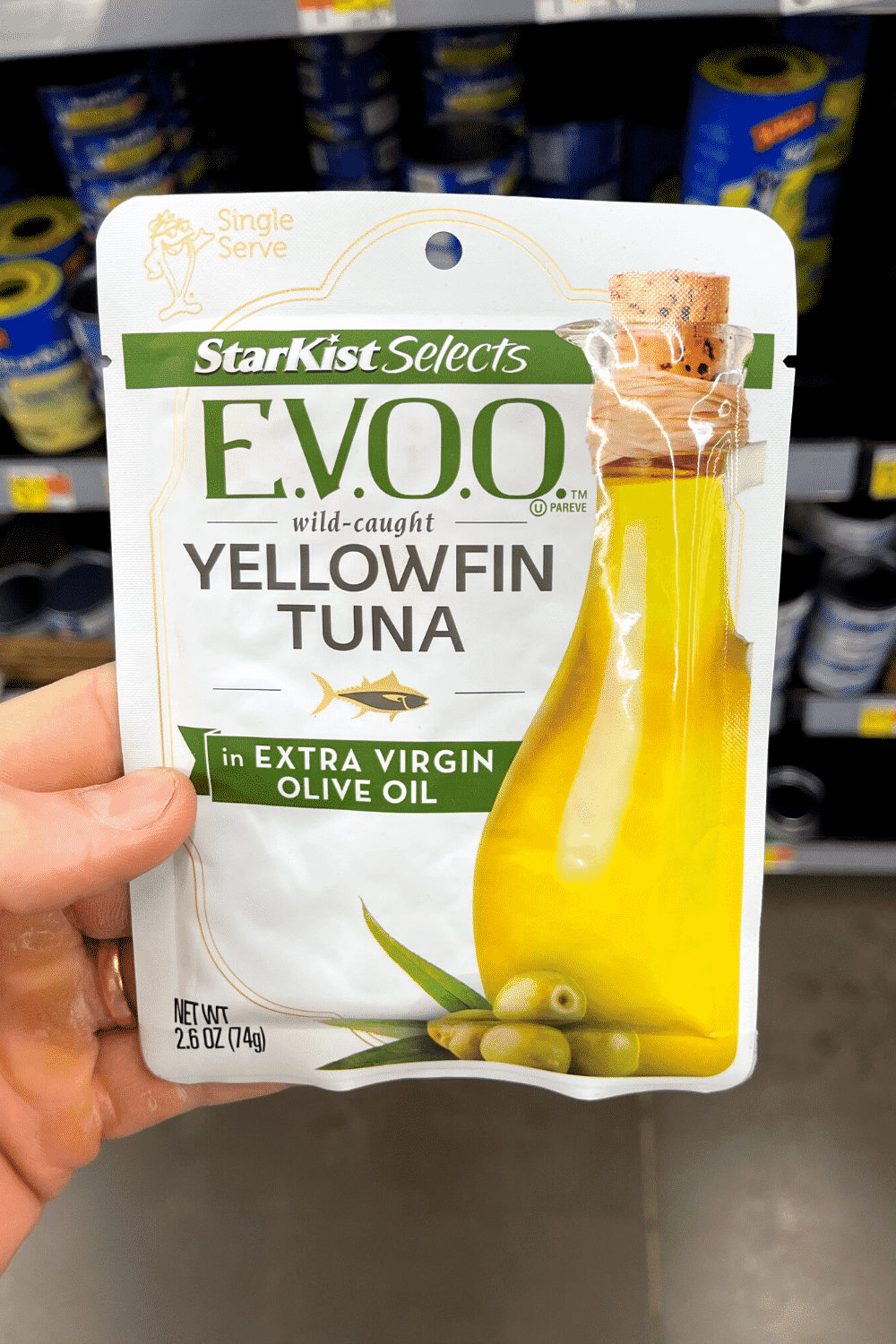 These tuna packets make for a fantastic quick and easy on-the-go keto lunch or keto snack option.
The tuna is wild-caught, and there are only three ingredients: yellowfin tuna, extra virgin olive oil, and salt.
Also, since there are no added sugars or fillers - like in some of the tuna packets - the carb count is zero.
Not to mention, these pouches make the base for some amazing keto tuna salad.
As far as the price goes, these are only $1.64. An excellent price for some high-quality tuna packets.
11. Applegate Farms natural uncured beef hotdogs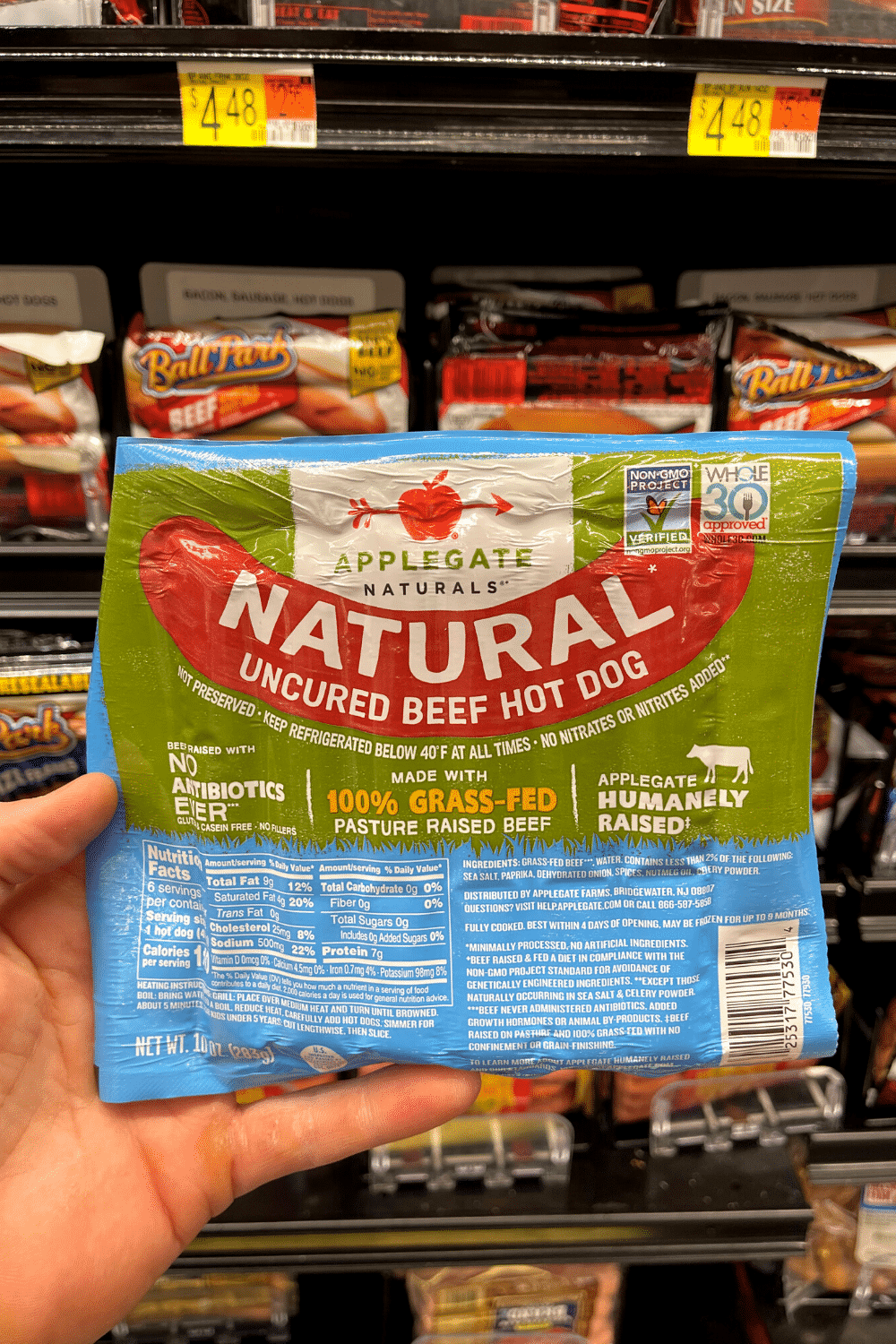 These are the highest quality and cleanest hotdogs you'll find at Walmart.
They are grass-fed, grass-finished hotdogs and the ingredient list is super short.
And as I'm sure you know, it is super uncommon for hotdogs to have a short ingredient list. And you can pronounce every single one of these ingredients, which is always a good thing.
Also, these have 0 carbs which are not typical for hotdogs since most have added sugars and fillers, adding carbs to the hotdogs.
With that said, they are on the pricier side at $5.13 for a 6 pack.
12. Green Giant Riced Cauliflower Medley
Cauliflower rice is the best replacement for regular high-carb rice. And this medley makes fantastic cauliflower fried rice.
There are only five ingredients, all of which are vegetables - cauliflower peas, onions, carrots, and green onions.
And there are no sauces, seasonings, or sugars added to this mix, so there are just 3 net carbs per serving.
For the price, you can get a bag for $2.48.
13. Chayote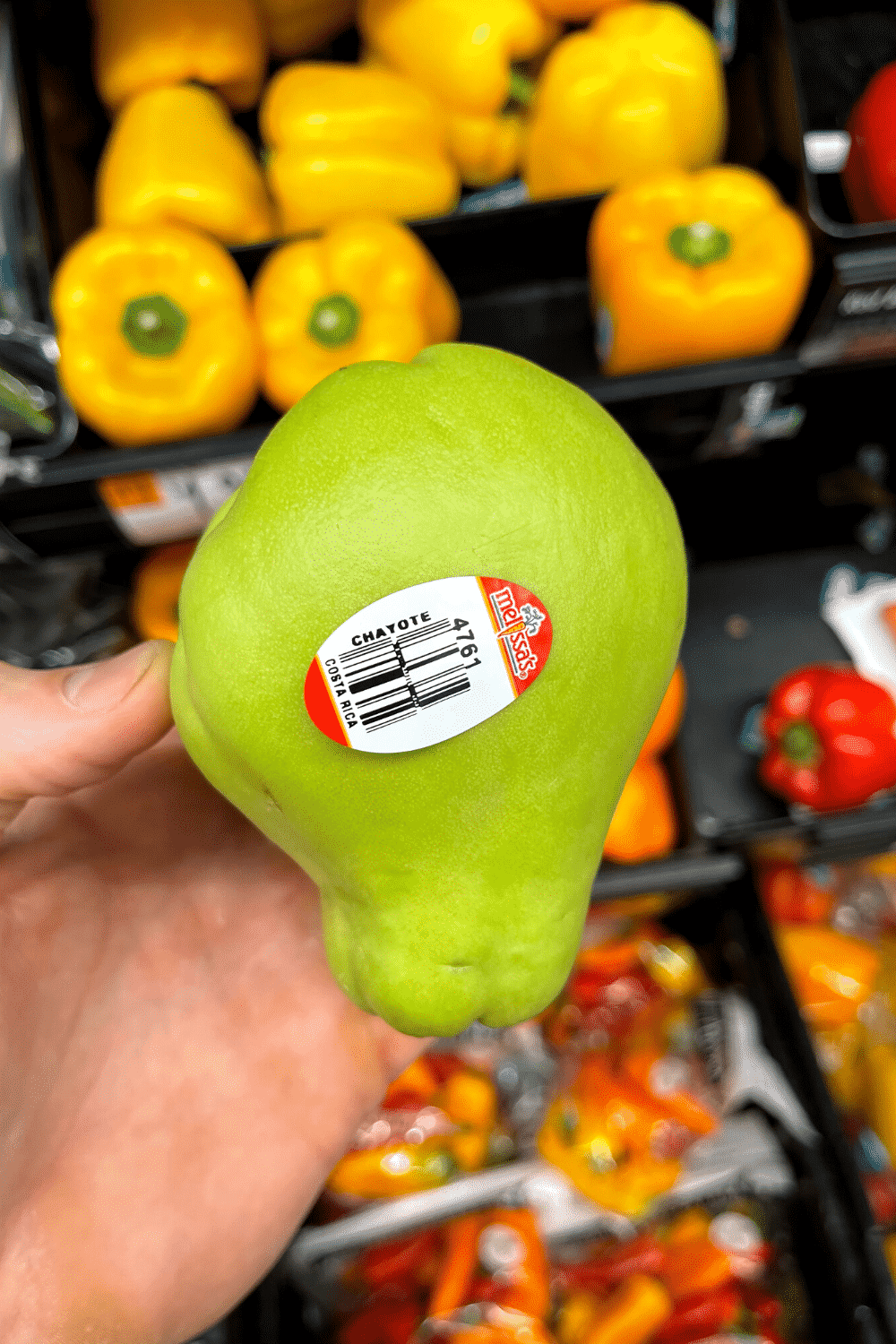 Chayote is a pear-shaped fruit that works great as a low-carb apple replacement in recipes or even a potato replacement in recipes since it has kind of the flavor and texture of a mix between both of those things.
And the carb count is really great on it with just over 3 net carbs per 100g serving, so it's super low carb.
And I paid $.88 for some chayote at Walmart.
14. Rao's marinara sauce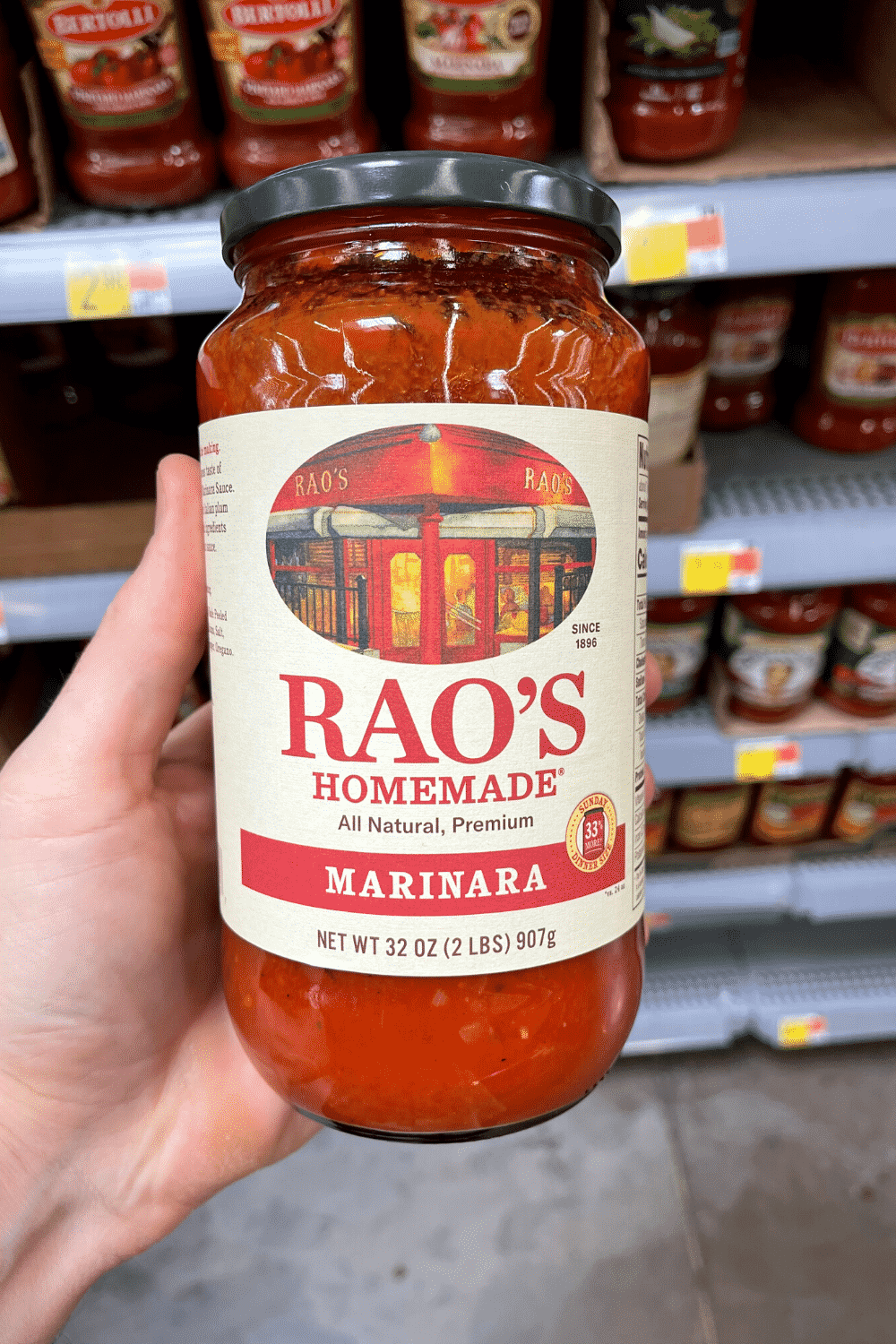 This Rao's Marinara Sauce is my go-to marinara, pasta, and pizza sauce.
I love that it is made with just clean natural ingredients and has no sugar added to it or any unhealthy oils. The added sugars and oils typically cause marinara sauces to be high in carbs.
But in this Raos marinara, every serving has just 5 net carbs, so it's the lowest carb marinara sauce you can buy, and it tastes pretty darn good too.
You can get a 2 pounds jar of it for $8.90.
15. Mezzetta southwestern chili spiced olives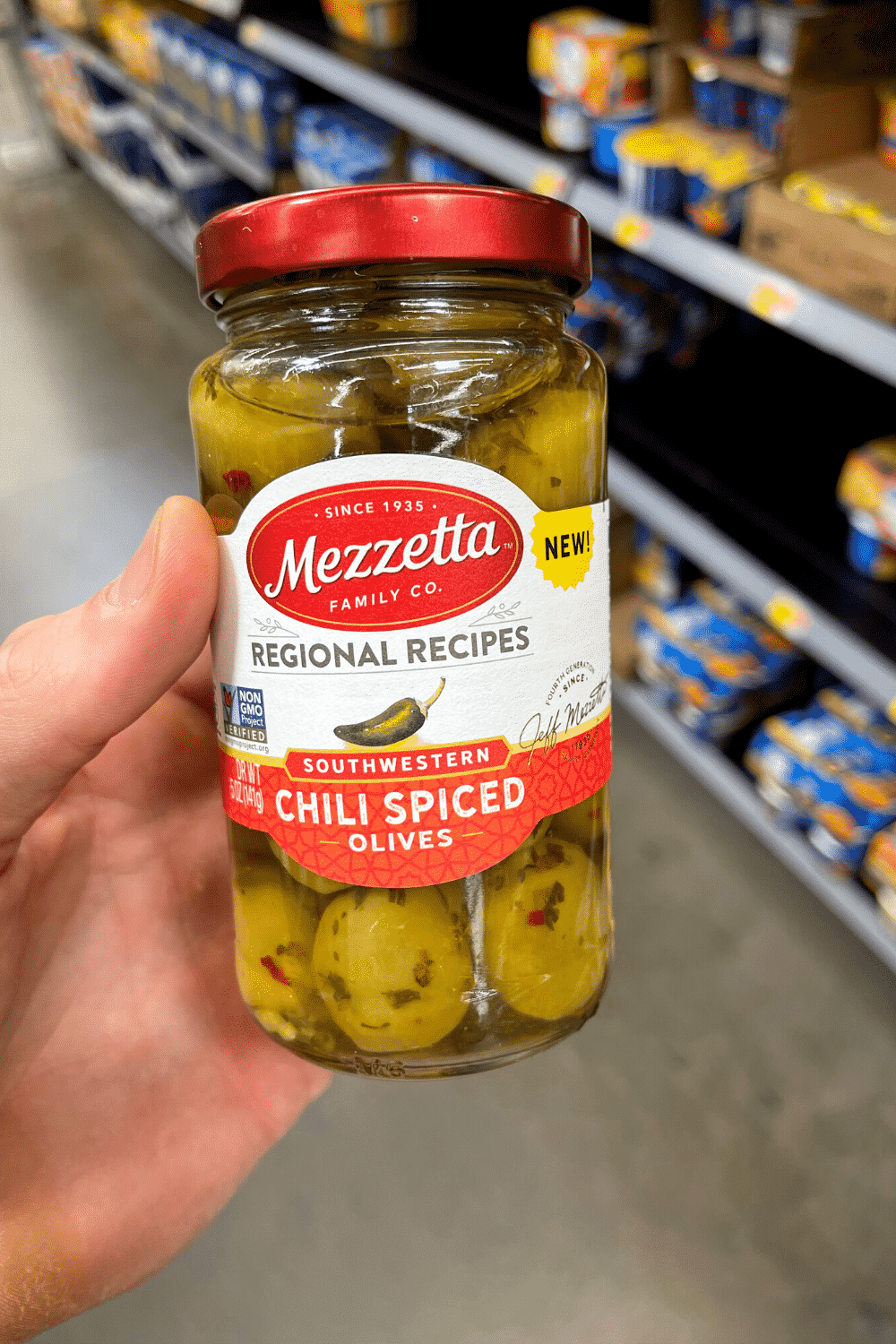 These are a super tasty spicy, clean keto snack option that you'll find at Walmart.
They're just olives, water, extra virgin olive oil, jalapeño peppers, oregano, parsley, and chili peppers. So they're made with totally clean and all-natural ingredients.
Also, each serving actually has 0 net carbs, so I'm a huge fan of that!
And as far as the price goes, it's $3.47 for a 5 oz. jar.
16. Spectrum organic refined coconut oil
I like to cook with this a lot because of the healthy MCT fats that coconut oil has. And if you don't know what MCT fats are, they are medium-chain triglycerides that immediately get burned as energy. The consumption of MCTs actually promotes the body to use fat for energy and can help you get into ketosis faster.
Anyways, what I love about using refined coconut oil is that there's no coconut taste, whereas if you use unrefined coconut oil, you'll get that distinct coconut taste.
Now for the price on this stuff, it is $6.64 for a 14 oz. jar at Walmart - super reasonable considering how expensive coconut oil can be.
17. Season brand skinless boneless wild caught sardines in olive oil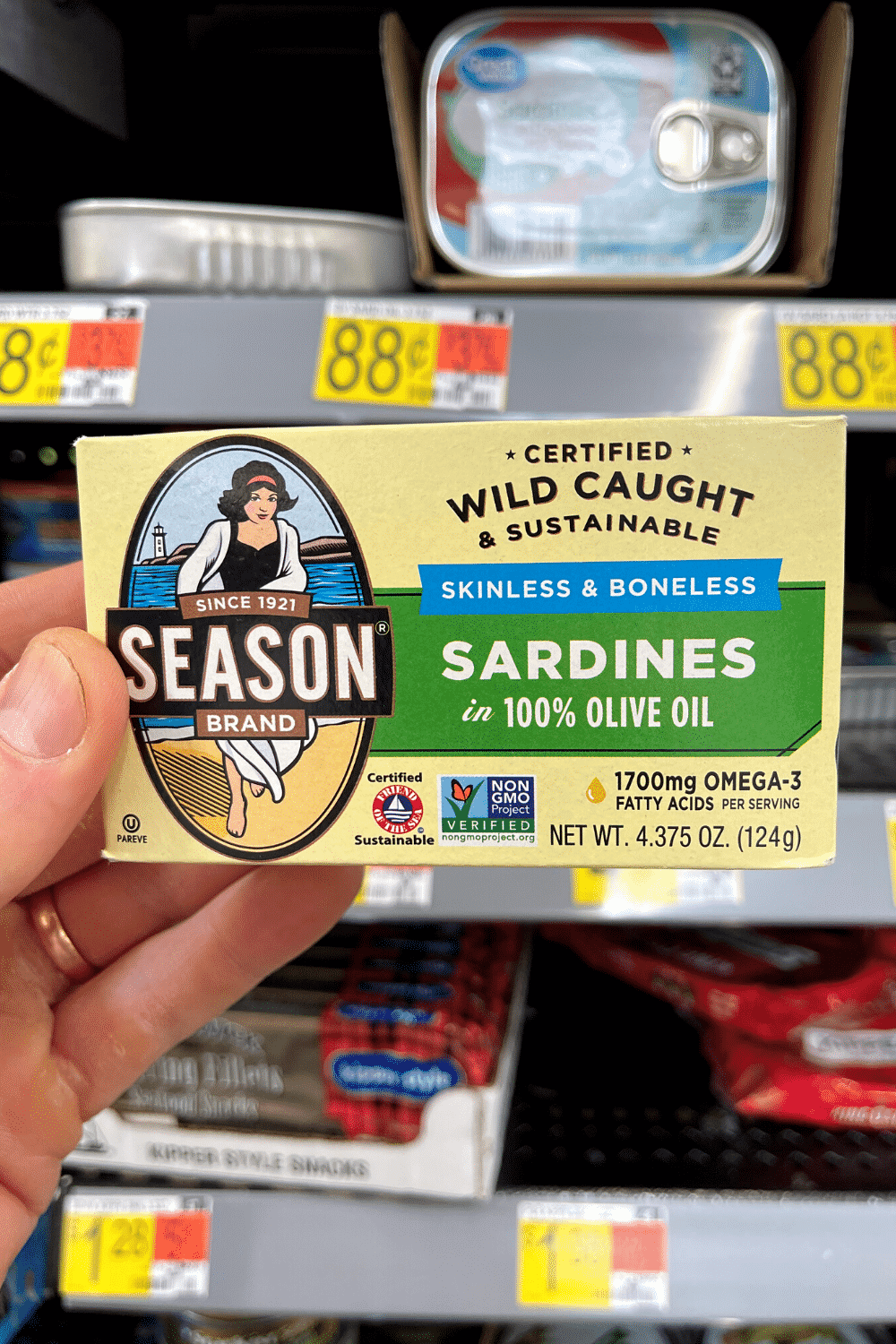 This is another clean keto snack option at Walmart that's packed with healthy fats.
There are just three ingredients in here - wild caught sardines, olive oil, and salt - so you've got to dig that, and there are 0 carbs per container as well.
And you can get each package for $1.98.
18. Sam's choice all natural wild caught frozen Haddock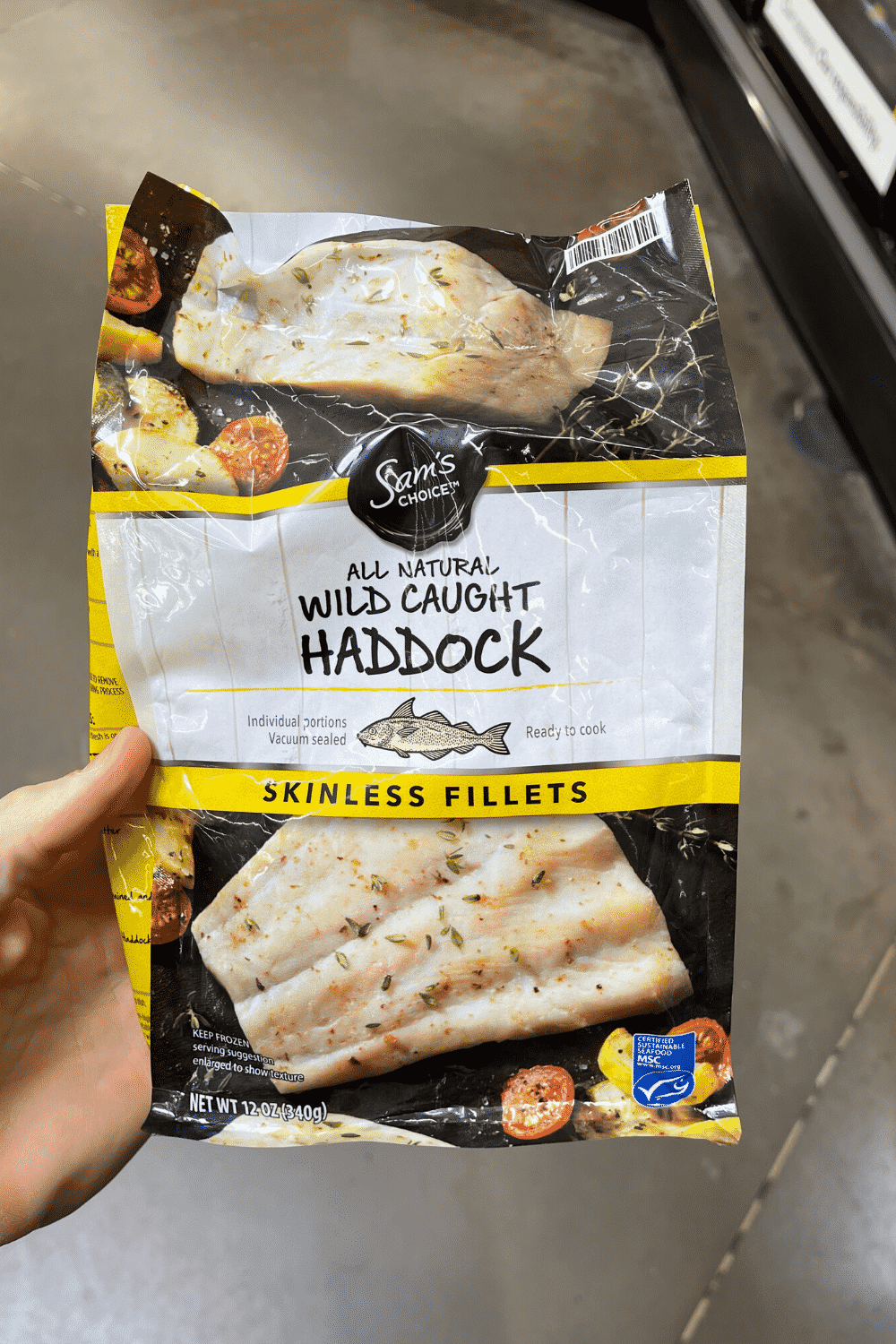 Along with all of the Sam's Choice wild-caught frozen fish, this Haddock is a product of the United States, so it's not coming from China.
This is a super mild fish, so you can bake, broil, fry, or poach it - you name it, it's easy to eat.
Of course, it also has 0g of carbs, and it is one of the most reasonable USA caught fish you'll find at Walmart. It costs just $6.34 for a 12 oz. package.
19. Perdue harvest land chicken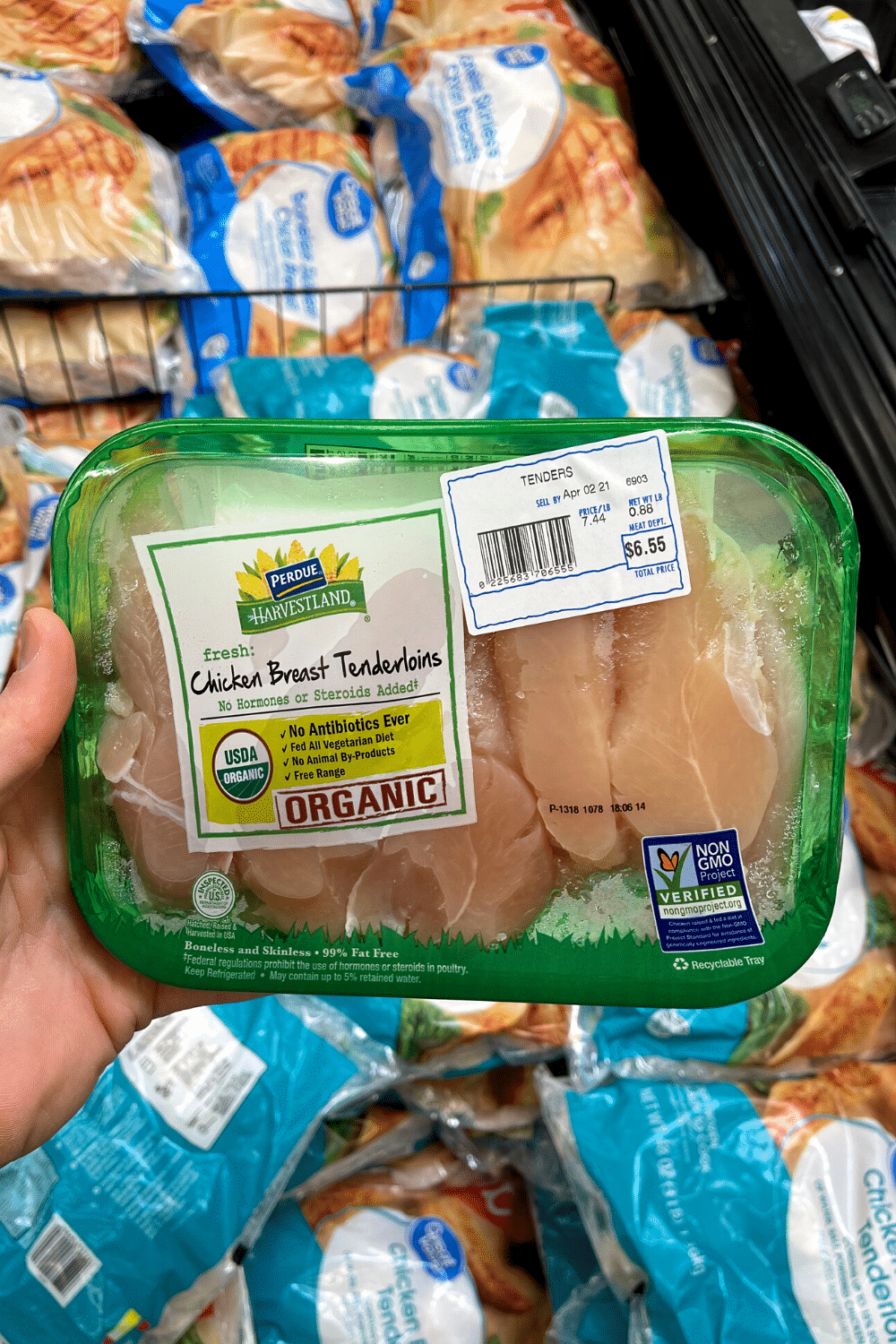 This harvest land chicken by Perdue is the cleanest chicken you'll find at Walmart.
It's organic, non-GMO, free-range chicken that's never given any antibiotics, hormones, or steroids.
With that said, this stuff is definitely one of the more expensive chicken options you'll find at Walmart - it's $7.44 a pound - but it is worth it.
20. Great value whole natural almonds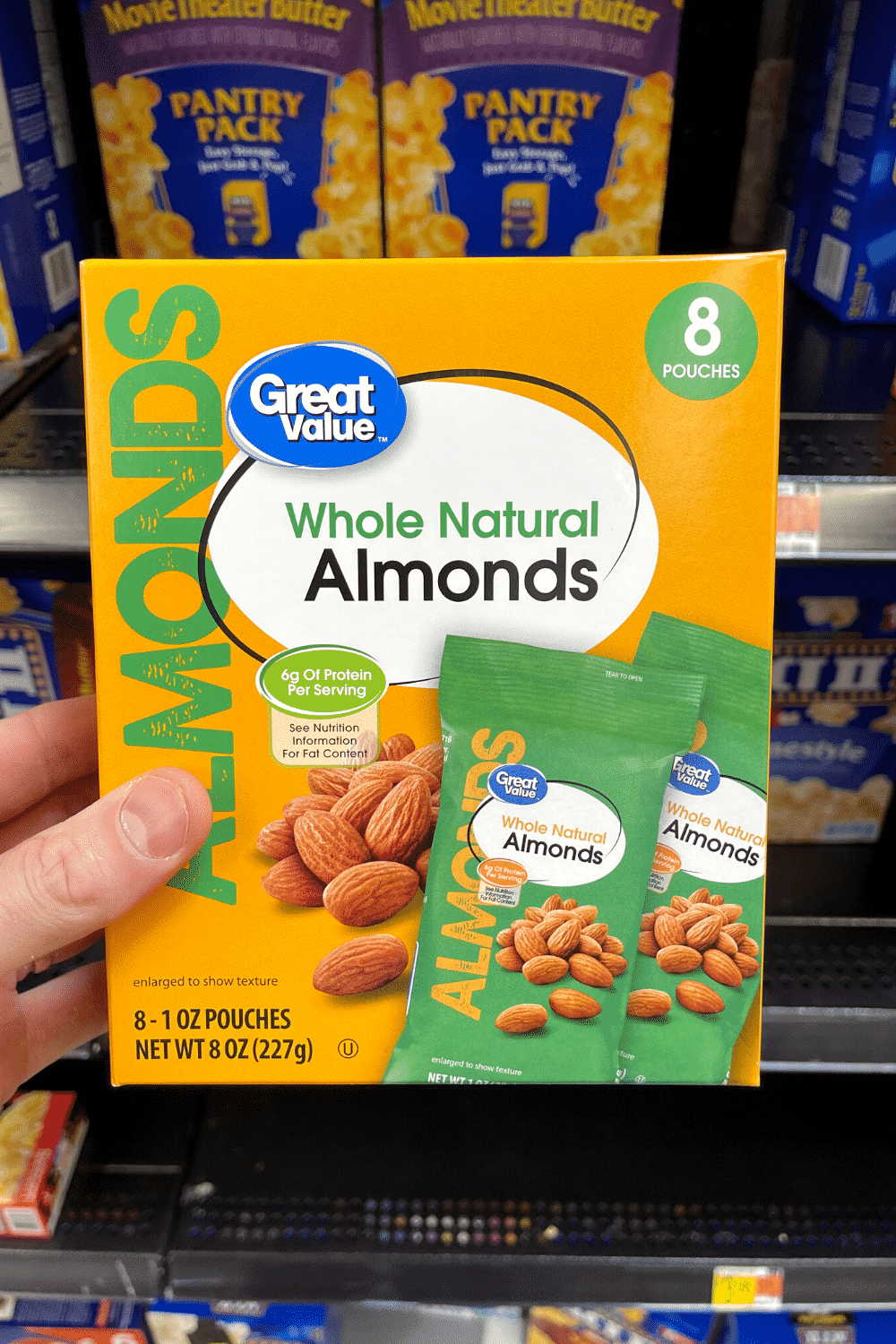 I love these snack packs because they build portion control into eating nuts, and they keep you accountable for how much food you're eating.
And the only ingredient in the snack packs is almonds, so there's no added oils, sugar, or anything else.
An entire pack has just 2 net carbs, and they cost just $4.72.
21. David's sunflower seed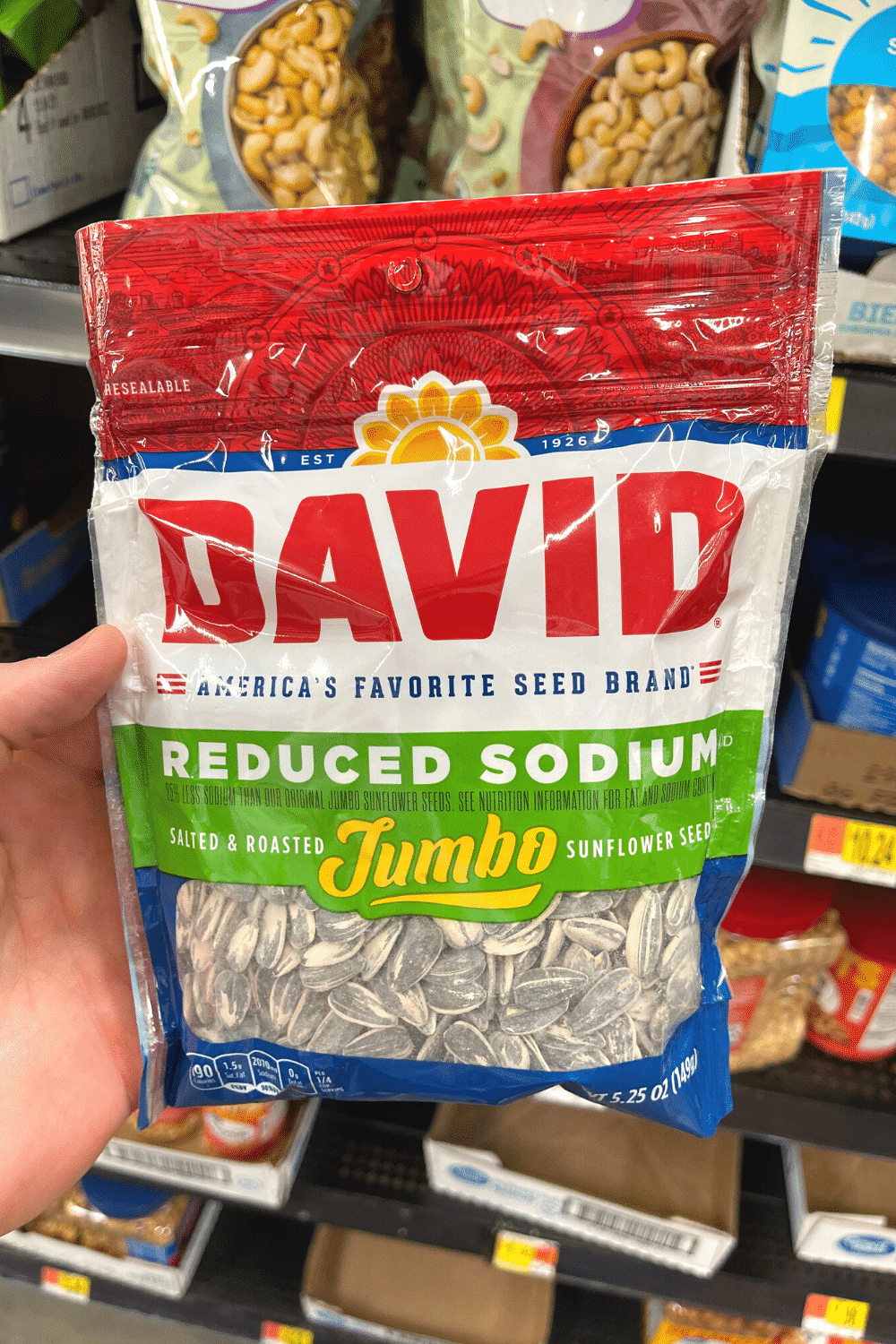 Sunflower seeds are one of my favorite keto snacks because you can do so much snacking for really not many carbs or calories.
This entire bag has only 4 net carbs and just over 400 calories, and there's no way you'd be able to eat the whole bag in one sitting.
Also, these have just two ingredients, so they're totally clean. There's only sunflower seeds and salt in here and a 5 oz. bag is $1.62.
22. Confectioners swerve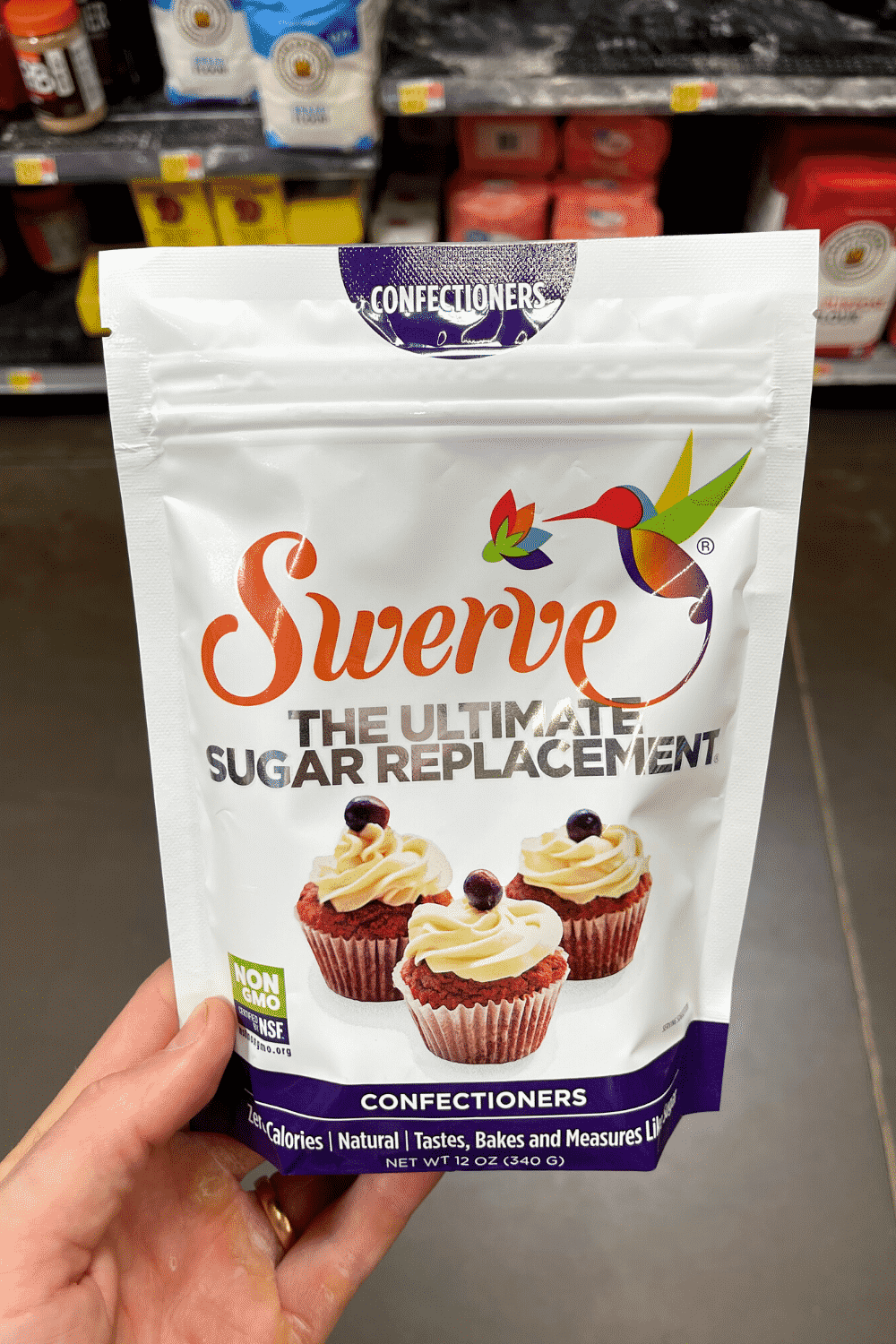 As a lot of you know, I love using this stuff in pretty much all of my recipes.
Swerve is a non-GMO, all-natural sweetener that doesn't have any carbs or calories, so it's totally keto-friendly.
Now, some people get confused that the bag says 3g of carbs, but that's just because the FDA makes companies label sugar alcohols as carbs even though that's not always the case.
So with that said, you should track this as having zero carbs.
And as far as the price goes, this 12 oz. bag is $6.88 at Walmart.
23. Sargento pepper jack cheese sticks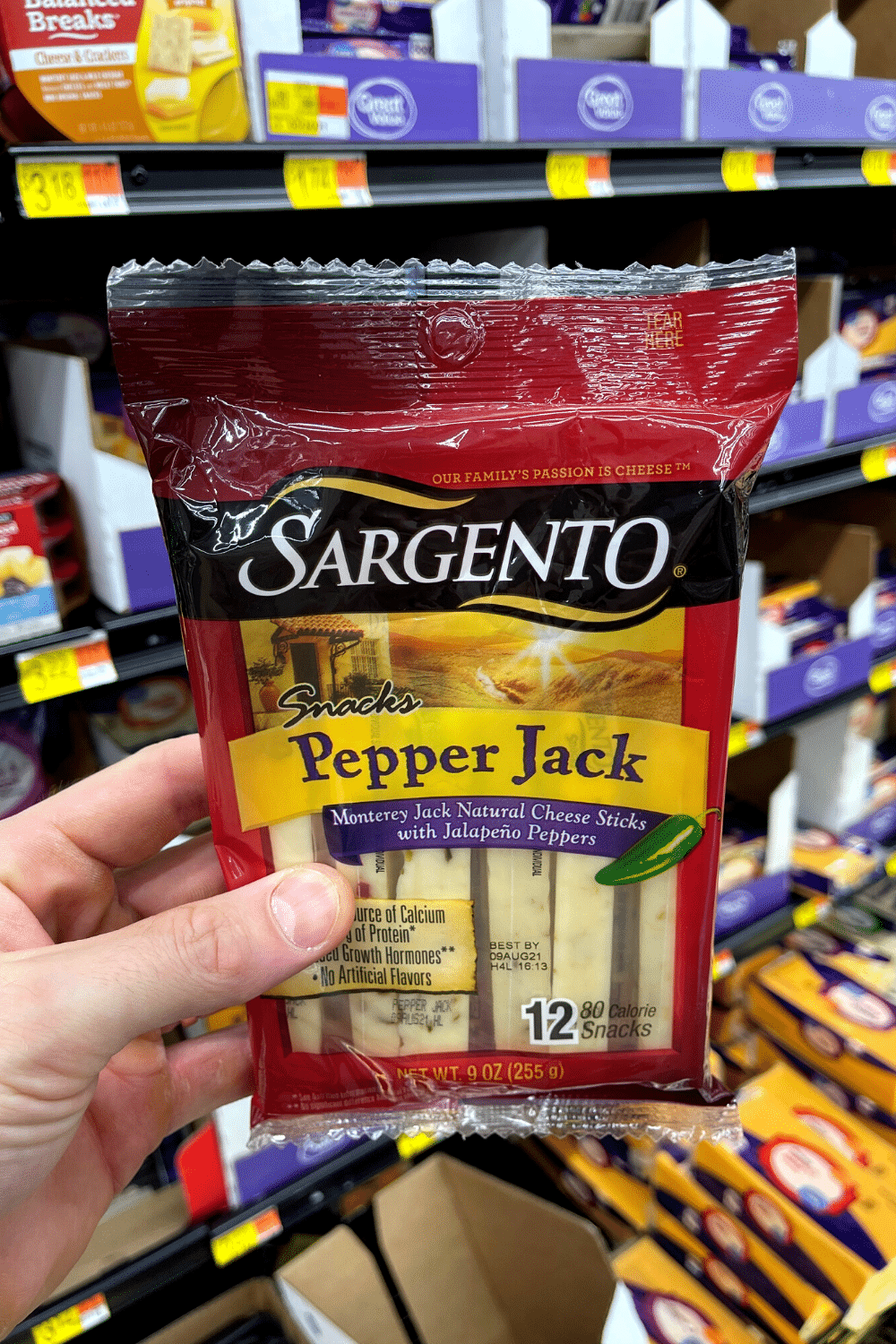 These cheese sticks are an awesome keto snack option.
They have 0g of carbs per stick which is lower than a lot of cheese sticks. Most cheese sticks have 1g or 2 g of carbs each from added starches or sugars.
And there are only a few ingredients in these - it's basically just milk, jalapeño peppers, and salt.
You can get 12 cheese sticks for $3.68.
24. Pete and Jerrys organic eggs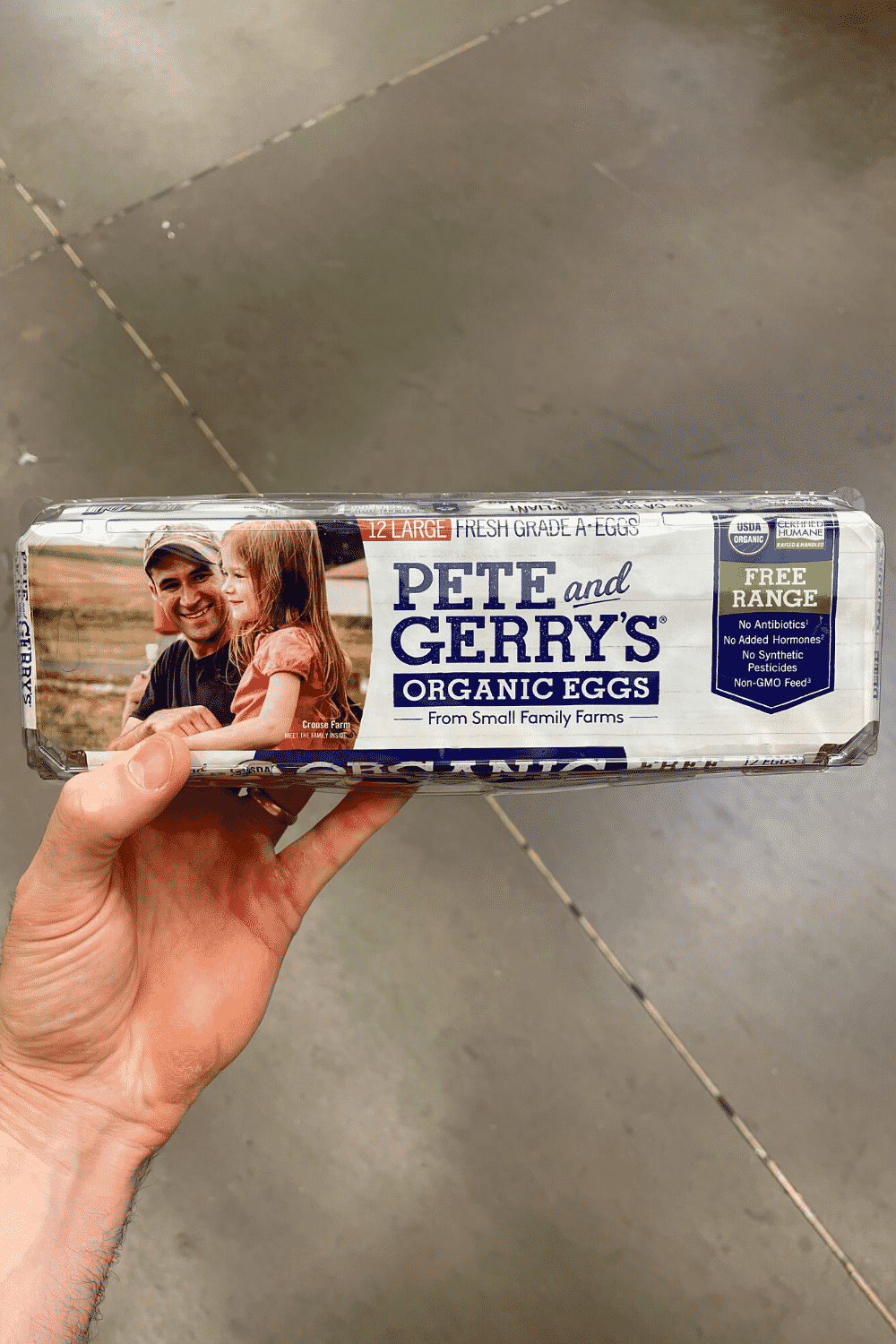 These are the highest quality eggs you're going to find at Walmart.
They're third-party certified humane free-range chickens, and there are no antibiotics, hormones, GMOs, or anything else used in the production of these eggs.
But they're definitely not cheap - a dozen of eggs is $4.98.
25. Lillys chocolate chips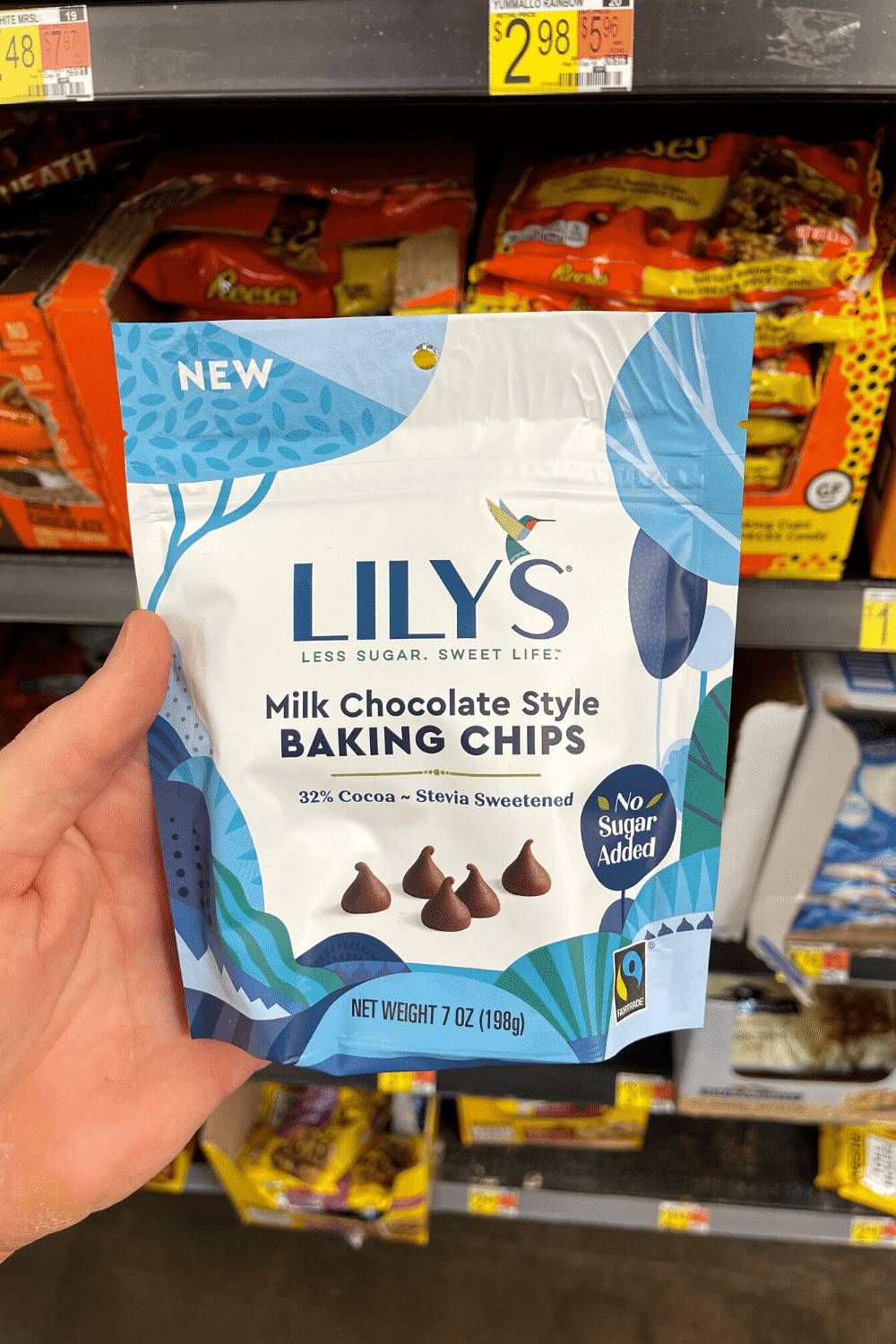 It doesn't get much cleaner for chocolate chips and more delicious than these Lily's chocolate chips.
There's no sugar used to make these - they're sweetened with erythritol and Stevia, are high in fiber, and only have 1 net carb per serving.
I use these in a ton of my recipes, like these keto chocolate chip cookies and keto thin mint Girl Scout cookies.
Of course, they are a bit pricey - a small 7 oz. bag will run you $4.97.
26. Stryve Beef Biltong
Saving the best for last and finishing off our clean keto at Walmart list is this Stryve Beef Biltong.
As far as clean keto beef jerky options go at Walmart, this stuff is as clean as it comes. There are no nitrates, no preservatives, no MSG, zero additives, and zero sugars - like I said, as clean as it comes.
And because of that, there are 0g of carbs per serving!
Now, I really like the original flavor that they sell at Walmart, but my absolute favorite is the Stryve Biltong Slab.
Stryve recently came out with grass-fed Beef Biltong, and it's safe to say that I am obsessed with it, especially the perry perry flavor. And because I love this stuff so much, Stryve is the sponsor of this clean keto food list.
So if you'd like to pick up some Stryve, you can head over to their website, and you can save yourself 15% by using the code Joe15 at checkout.
Wrapping it Up
And those are all of the best keto Walmart clean food items you can buy.
If you want to eat as clean as possible, remember to look for whole foods that have a short ingredient list you can understand, with no processed and no added ingredients.
Take this keto Walmart shopping list with you next time you go to the store, and you'll be all set with clean keto groceries!
Anyway, I hope you find this list helpful.
Let me know what your favorite clean keto food on it is!