This keto caramel sauce is so quick and easy to make with only 3 ingredients. And it actually tastes like regular caramel sauce, but it's sugar free with 0 CARBS!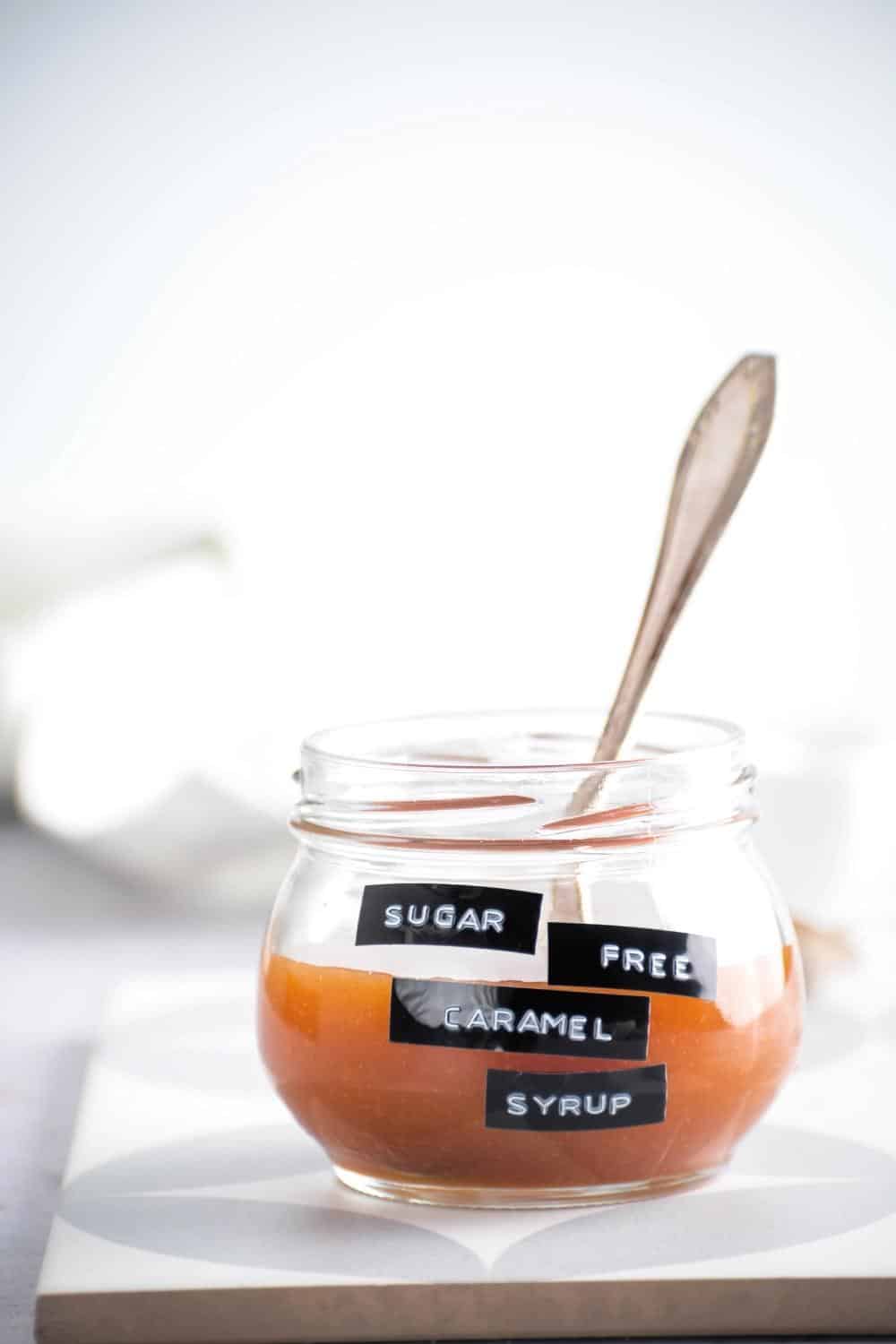 The Best Keto Caramel Sauce
This keto caramel sauce recipe is everything you need if you like caramel and are looking for a healthier, sugar free version.
Now, a lot of grocery stores sell sugar free caramel syrup, but I don't think they have that classic caramel taste and texture. And I've given quite a few a shot.
So, instead of wasting money at the store on average low carb caramel syrup, you can make this 0 CARB recipe instead! This keto caramel syrup comes out perfectly thick, velvety, and sweet, with a divine flavor. Basically, it's everything that store-bought kind isn't.
Plus, all you need to make it is 3 simple ingredients! There is an optional fourth ingredient though if you like more of a salted caramel flavor to your sauce.
By the way, if you're looking for something to put this sauce on, try topping this frozen yogurt or keto almond milk ice cream with it!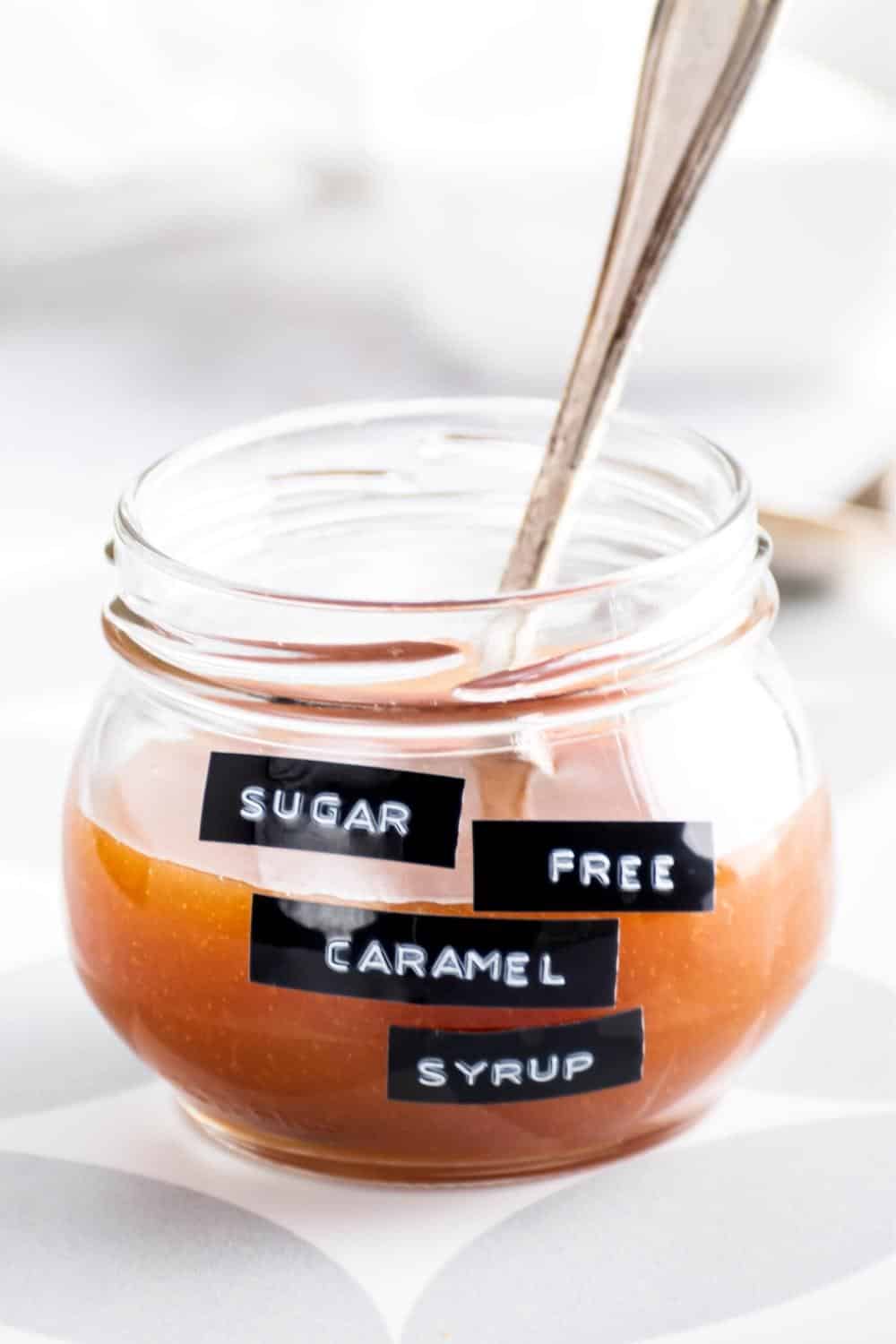 Ingredients
So, as I just mentioned, this low carb caramel sauce only requires 3 ingredients!
And, it actually uses all of the same ingredients as regular caramel sauce, except for the one that makes this caramel sauce sugar free.
Anyway, here's what you'll need to make caramel sauce keto:
8 tbsps. butter cubed
1 cup granulated allulose
1 cup heavy cream
½ teaspoon salt (optional)
If you make keto recipes often, you probably have all of these ingredients at home. But, if not, a quick trip to the grocery store is well worth it.
Also, as you may have noticed, the salt is optional, but I definitely recommend using it.
I mean, you just can't beat a salted caramel flavor.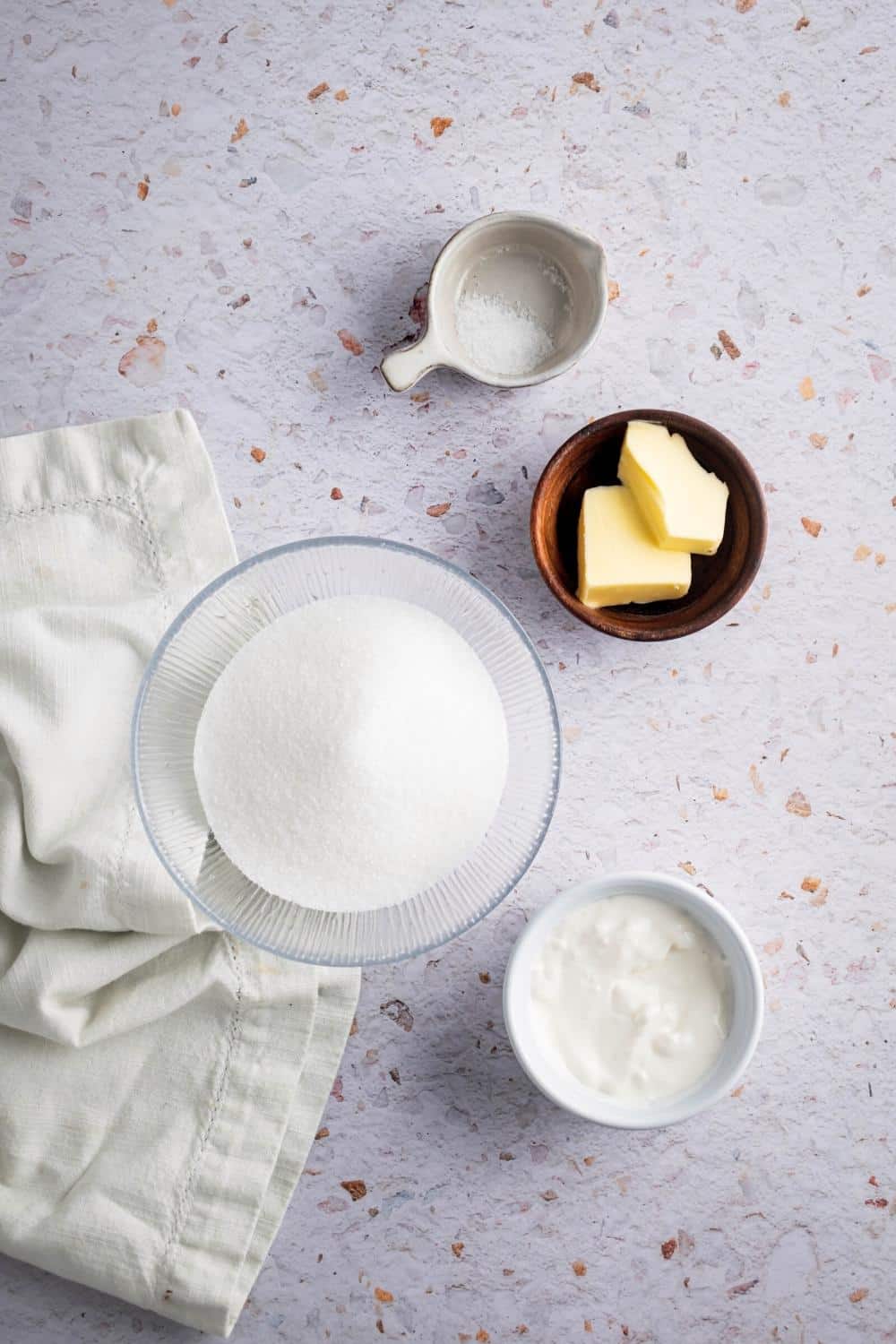 Making This Caramel Sauce Sugar Free
The main difference between a typical homemade caramel sauce and this keto low carb one is the sugar. So, to make this sugar free, we will be using granulated allulose.
I have found that granulated allulose is the best sugar free sweetener to get that legit caramel sauce texture.
But, with that said, you can use other keto friendly sweeteners like granulated swerve or a granulated monk fruit sweetener. Erythritol and monk fruit sweetener are both good for the keto diet and will work in this recipe. The texture will just vary depending on what you use.
How to Make Keto Caramel Sauce
The process of how to make keto caramel sauce is very simple. All you have to do is mix the ingredients while they heat. And everything should only take about 15 minutes!
So, without further ado, grab the ingredients, and let's make some keto caramel syrup.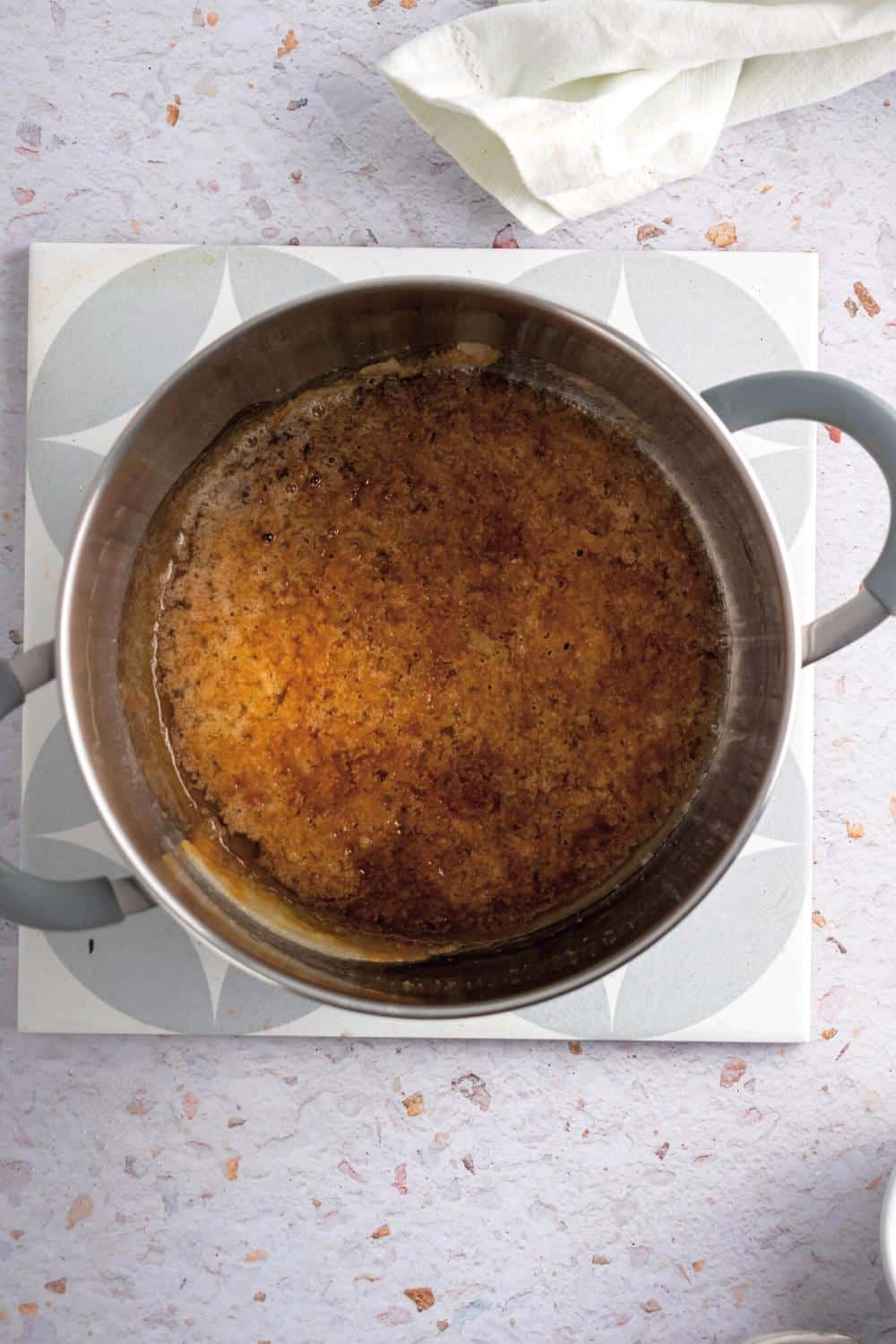 Step 1: Mixing the Butter and Allulose
First, take out a small saucepan and put it over medium heat.
Then add the butter and allulose to it and let it heat until it begins to bubble.
Once it starts bubbling, stir regularly and let it continue to heat for 5 minutes.
Step 2: Creating The Caramel
After 5 minutes is up, turn off the heat and add in the heavy cream. And if you are using salt, you can add in it with the heavy cream.
Now, gently stir the heavy cream with the butter and allulose mixture until it's all well combined.
Then, once it combines, remove it from the heat and continue stirring to get rid of any crystallized spots and smooth it out.
You can use the caramel sauce immediately or store it for later use.
Enjoy!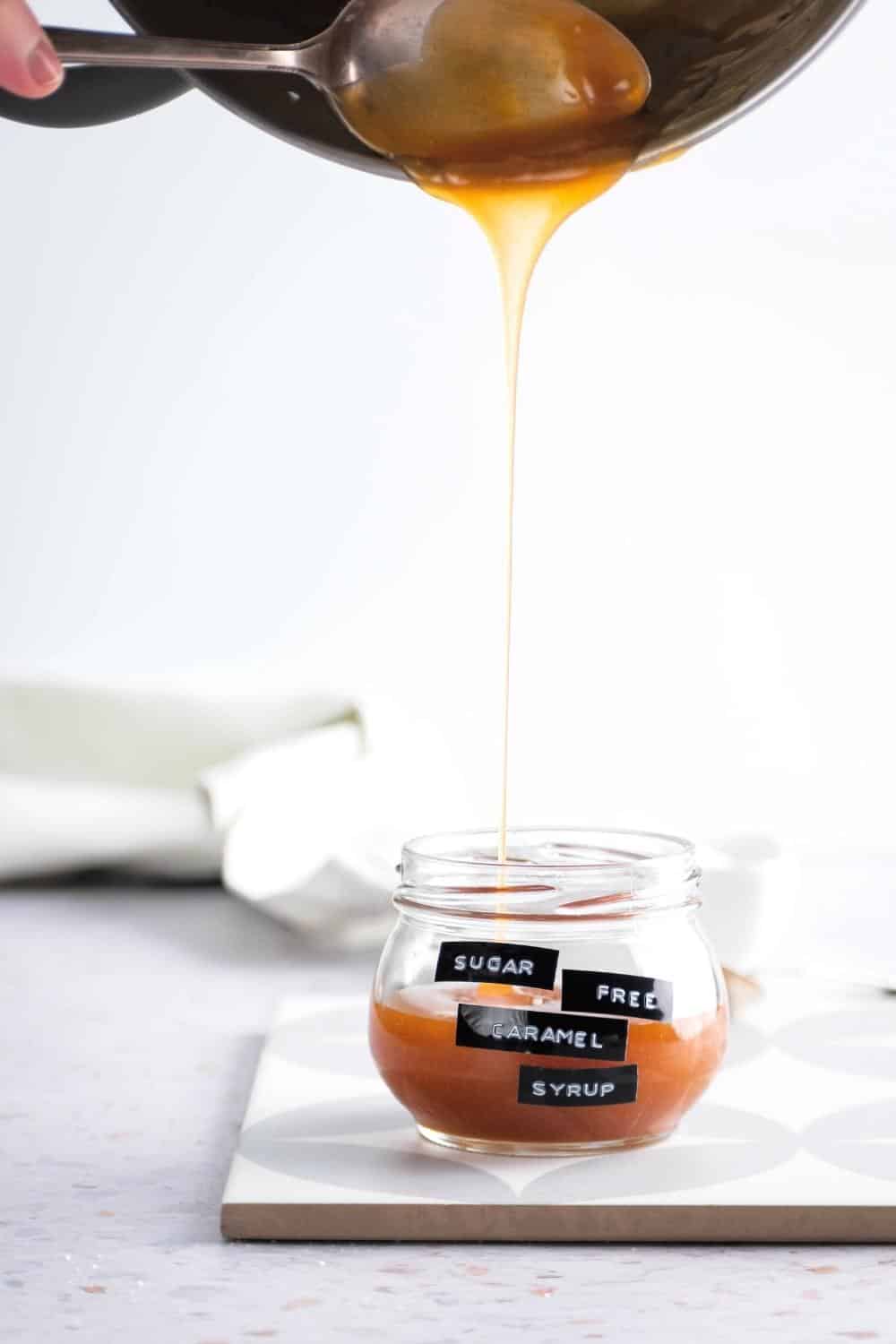 What To Eat With Keto Caramel Sauce
So, as I talked about earlier, this keto caramel sauce is excellent on so many things.
From breakfast to dessert, you'll never run out of deliciousness to put it on.
Here are some of my favorite things to drizzle this caramel on: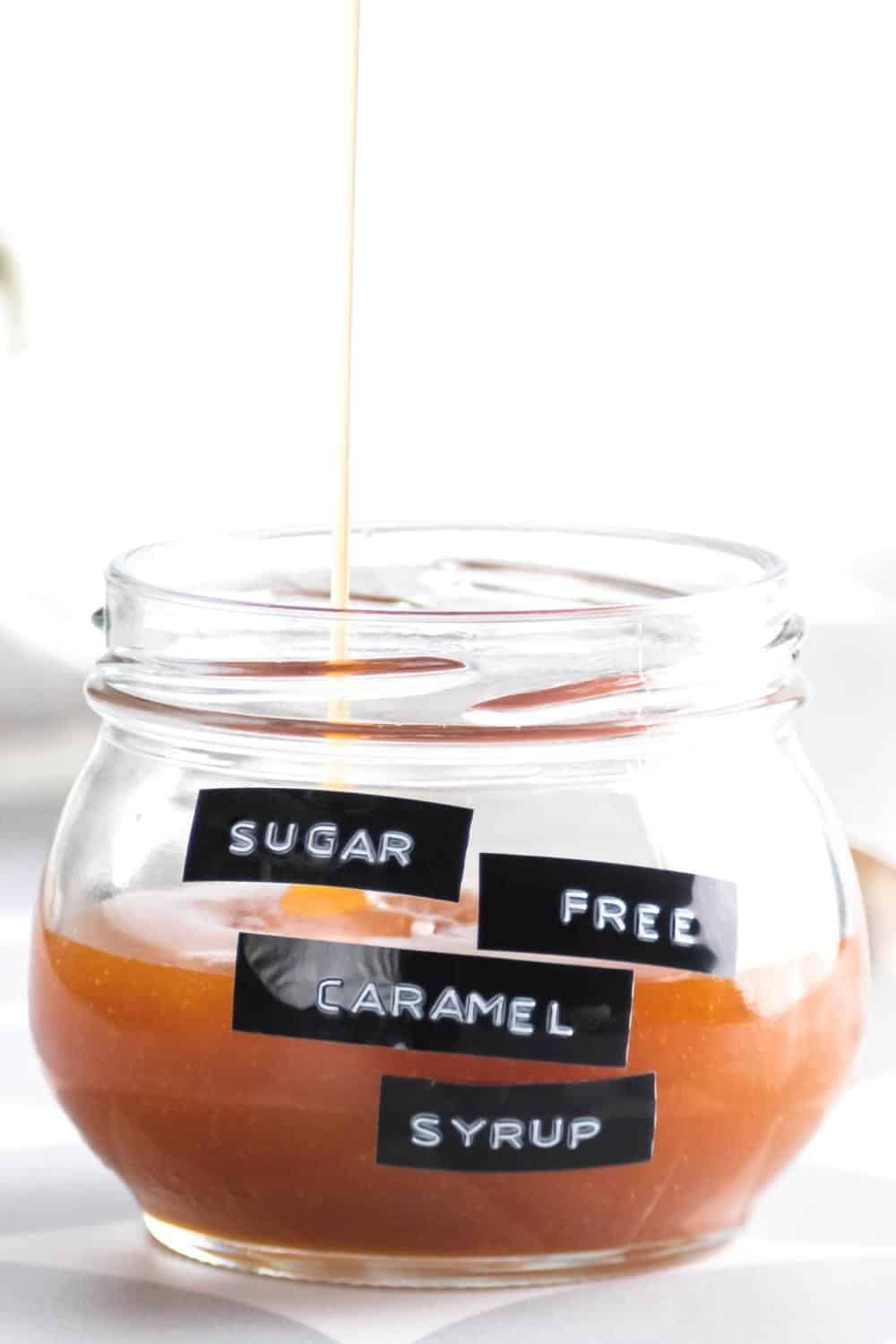 How To Store Keto Caramel Sauce
This keto caramel sauce recipe will make 1 cup of sauce.
I typically only use a tablespoon at a time, so there's about 16 servings. But, of course, you can literally use as much as you want at one time since there are no carbs.
So, if you plan on using a lot and want to make a bigger batch, you can double or triple the recipe. Then, you can store all of the caramel sauce to use for the next few weeks!
After you make it, transfer the caramel sauce to a heat-resistant airtight container like a glass jar.
You can keep it at room temperature until it fully cools, and then put it in the fridge. It will last in the fridge for 2-3 weeks!
And if you want to keep it for longer, you can freeze the caramel sauce for up to 3 months.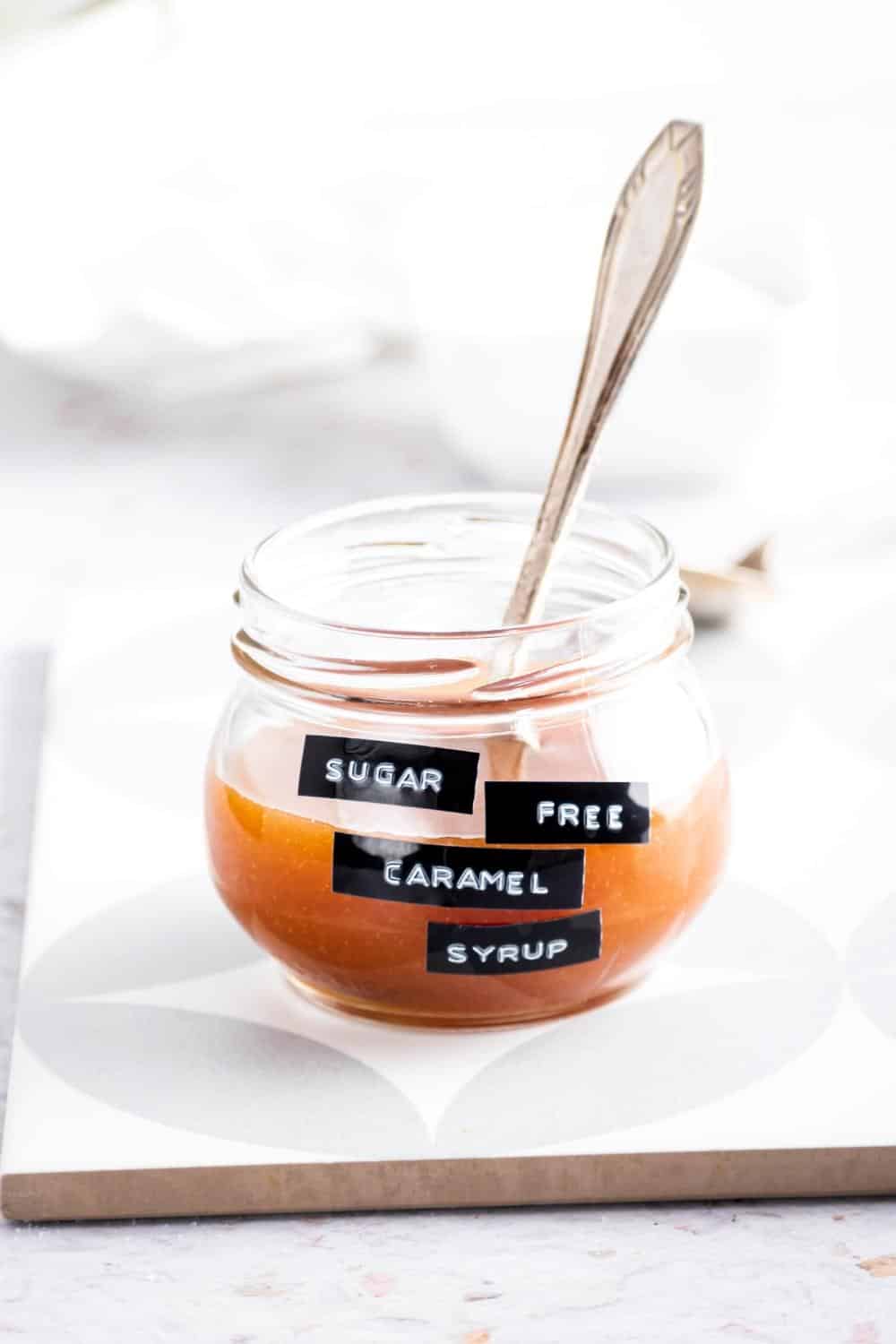 Wrapping It Up
Well, that is how to make sugar free caramel syrup in just a few simple steps!
It really is so close to the taste and texture of the real thing.
I love adding this to my keto desserts and am always finding new uses. And since it has zero carbs, you never have to worry about using too much!
Anyway, I hope you love this keto caramel sauce as much as I do.
If you make it, leave a comment below to let me know what you think.
And for more recipes, make sure to check out my Youtube channel.
Print
Keto Caramel Sauce With 0 NET CARBS
This keto caramel sauce is so quick and easy to make with only 3 ingredients. And it actually tastes like regular caramel sauce, but it's sugar free with 0 NET CARBS!  
Author:
Prep Time:

5 minutes

Cook Time:

5 minutes

Total Time:

10 minutes

Yield:

1 Cup

Category:

Sauce

Method:

Stovetop

Cuisine:

Keto Low carb
Instructions
In a small saucepan, add the butter and allulose and place it over medium heat. Once it begins to bubble, stir regularly for 5 minutes.

Turn off the heat and add in the heavy cream. Gently stir until well combined.

Remove from the heat and continue stirring to dissolve any hardened spots.

Transfer into an airtight container and reserve until ready to use.
Nutrition
Serving Size:

1 tablespoon

Calories:

45

Fat:

5

Carbohydrates:

0

Protein:

0
Keywords: keto caramel sauce, keto caramel sauce recipe, keto caramel syrup, sugar free caramel sauce, sugar free caramel syrup, sugar free caramel sauce recipe, sugar free caramel syrup recipe, low carb caramel syrup, low carb caramel sauce, low carb caramel sauce recipe, caramel syrup sugar free, keto caramel sauce allulose, keto salted caramel sauce, keto salted caramel sauce recipe, easy keto caramel sauce, keto friendly caramel sauce, best keto caramel sauce,