These low calorie brownies are super fudgy, super decadent, and full of chocolate deliciousness. And they're so good you won't believe these healthy brownies only have 80 calories each!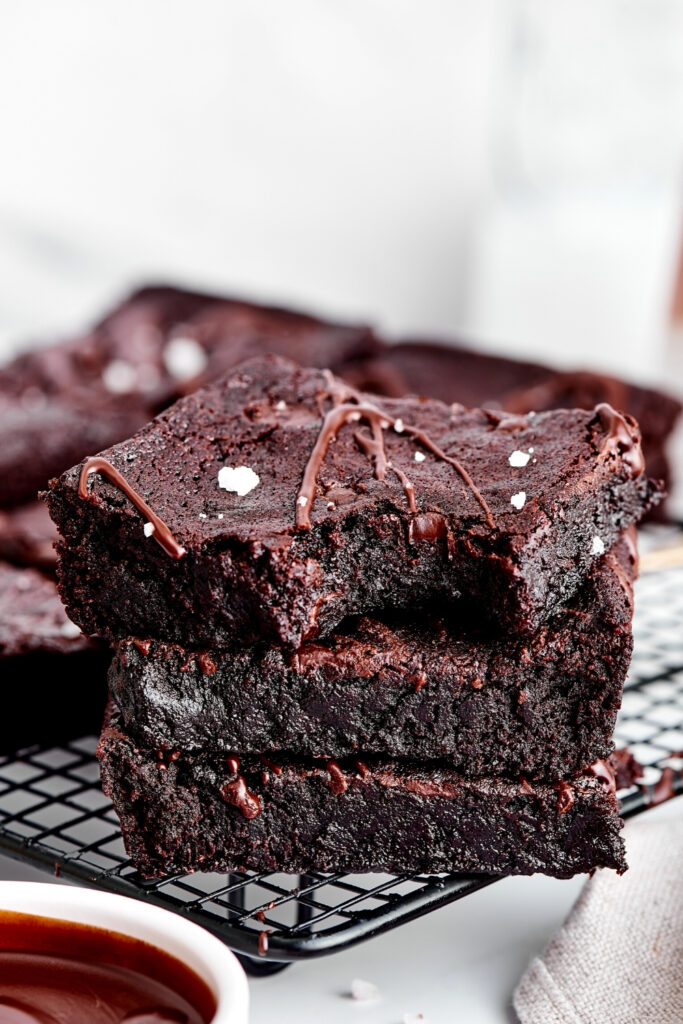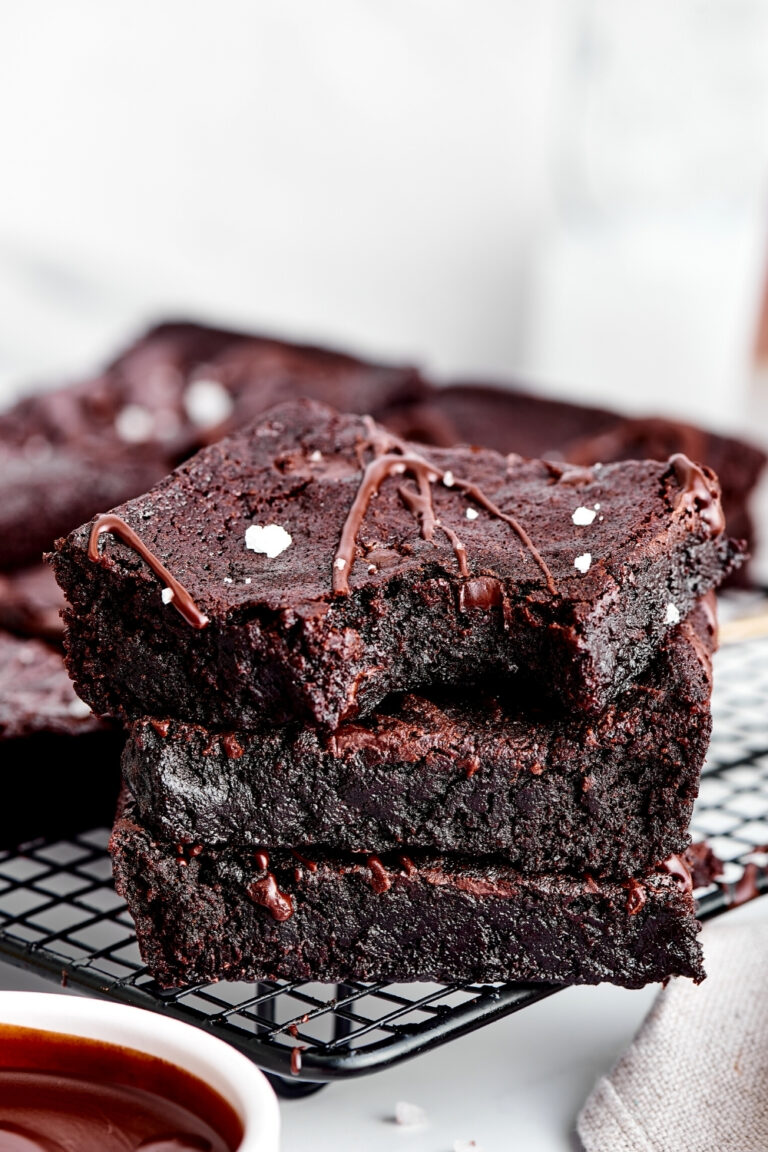 THE BEST LOW CALORIE BROWNIES
Brownies are one of the most classic desserts you can make, and they are delicious any time of year.
But unfortunately, brownies aren't the healthiest thing you can eat, and they tend to be high in calories and sugar.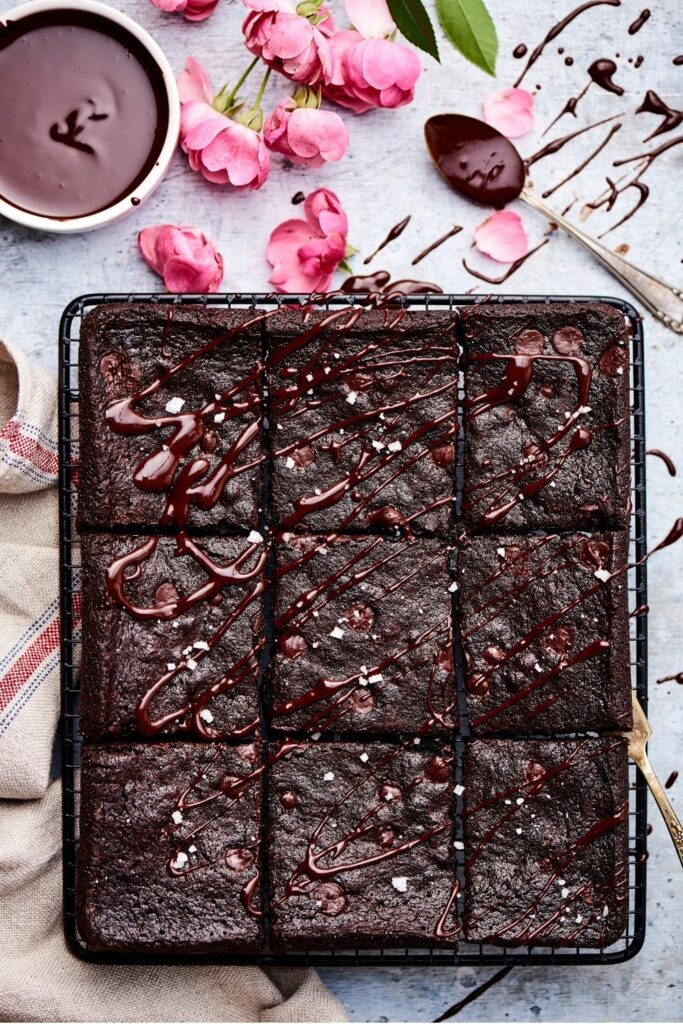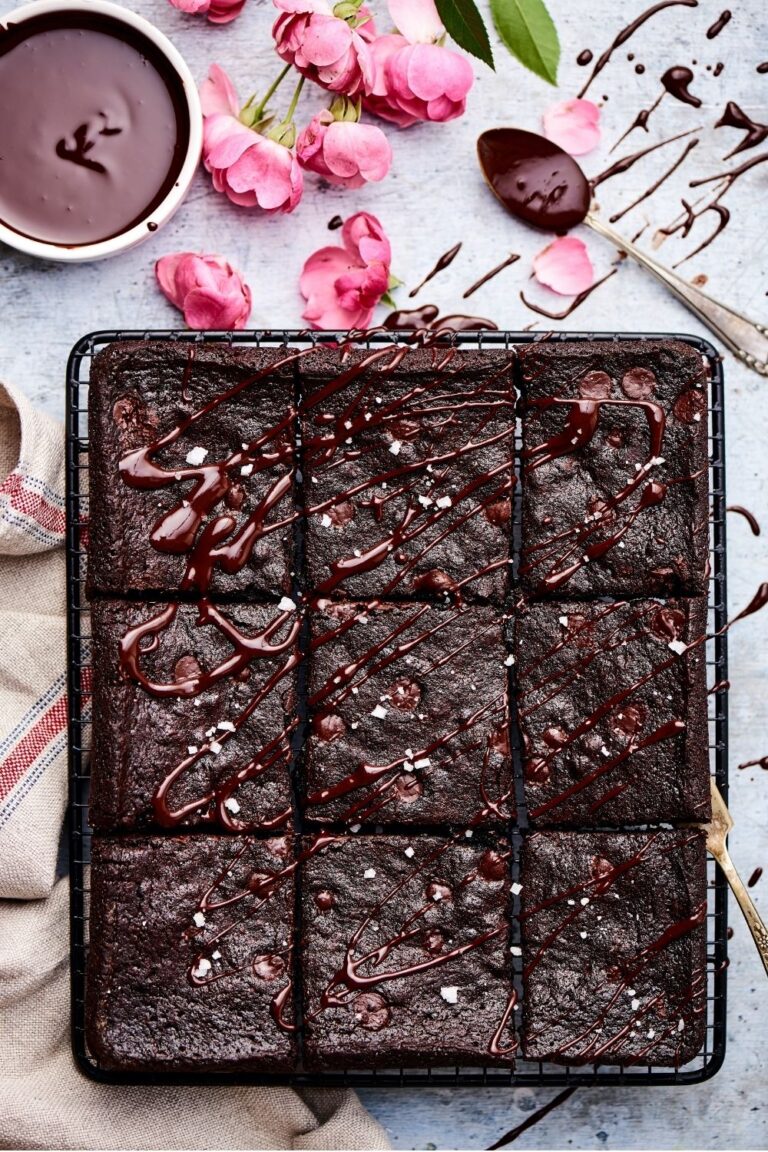 Don't you just wish you could enjoy brownies in a guilt-free and healthy way?
Well, with this recipe, you can!
These low calorie healthy brownies are just as rich, fudgy, and sweet as "regular" brownies, but without all the calories, sugar, and dairy! Yep, these are dairy free brownies too.
And, honestly, when you taste 'em, you'd never know that each one has under 80 calories.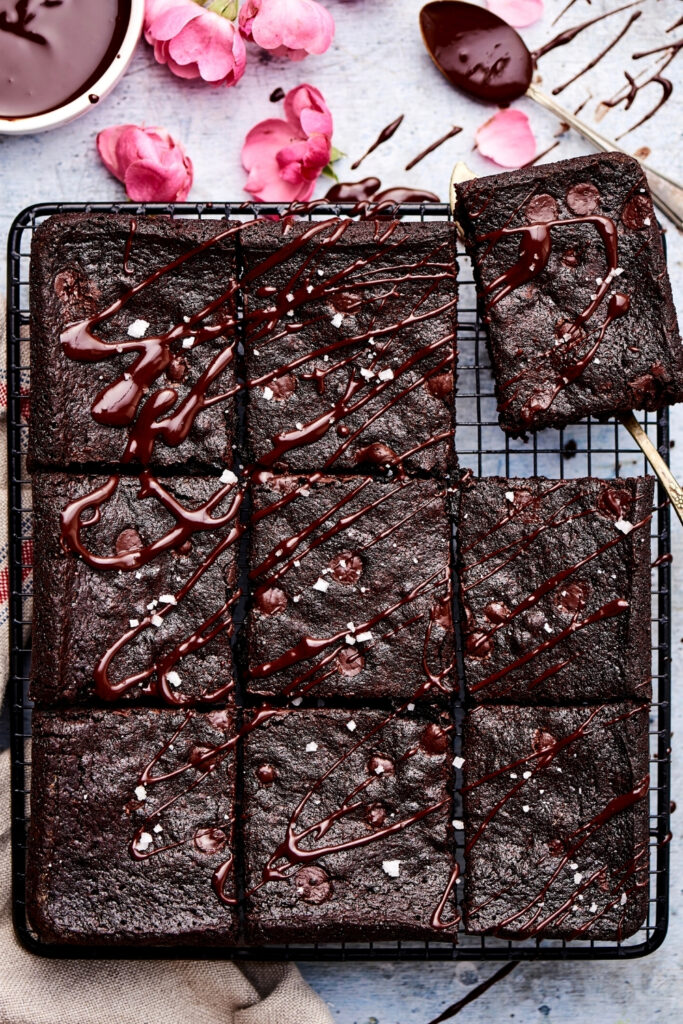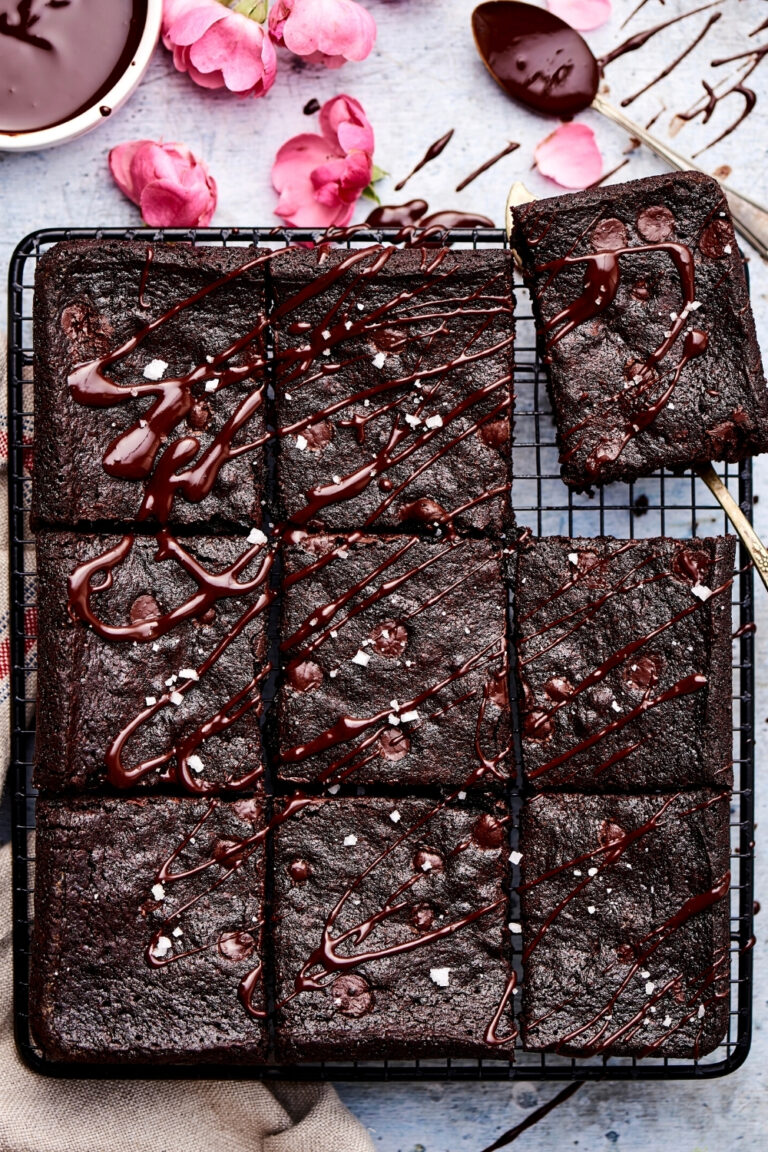 Plus, not only is the taste legit, but the texture is too - they're dense, chewy, and have a perfectly crispy edge.
Also, this low calorie brownie recipe is not only super easy to make, but it uses simple ingredients too!
So, with all that said, let's jump into the details.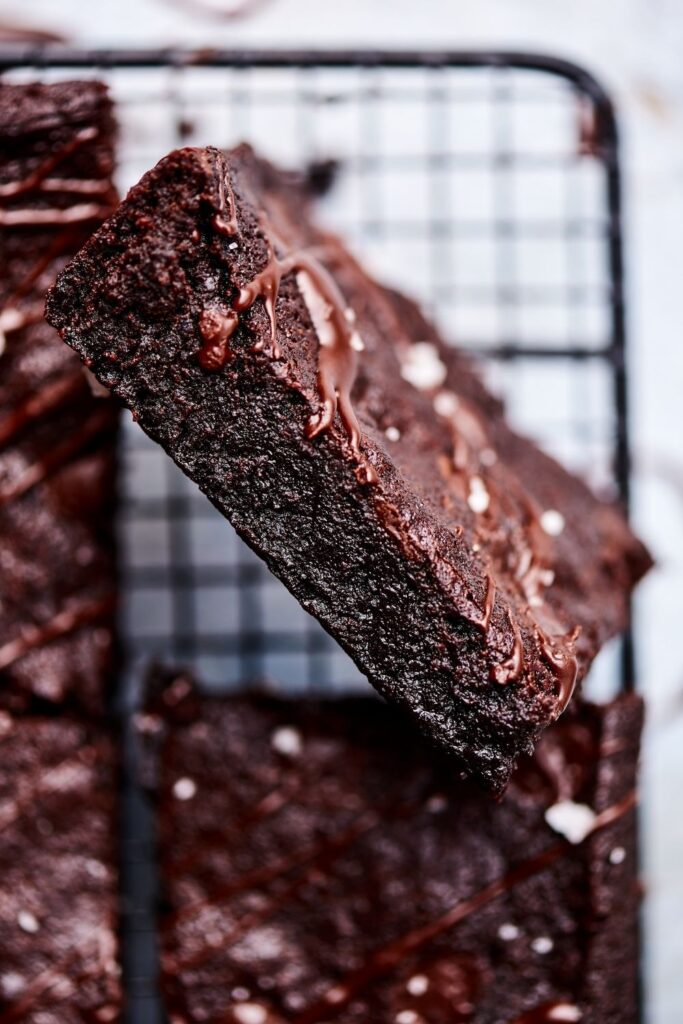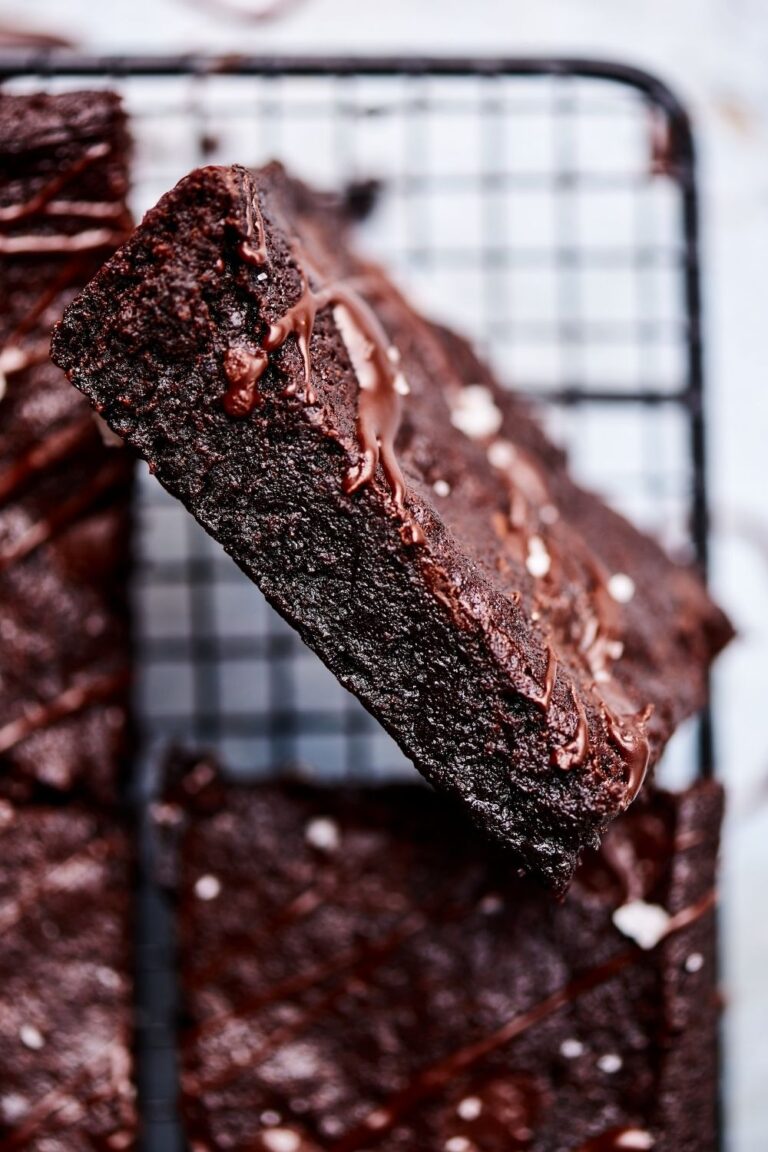 INGREDIENTS
As I just mentioned, this recipe uses simple, natural ingredients.
And I can almost guarantee you have everything you need to make them in your kitchen already.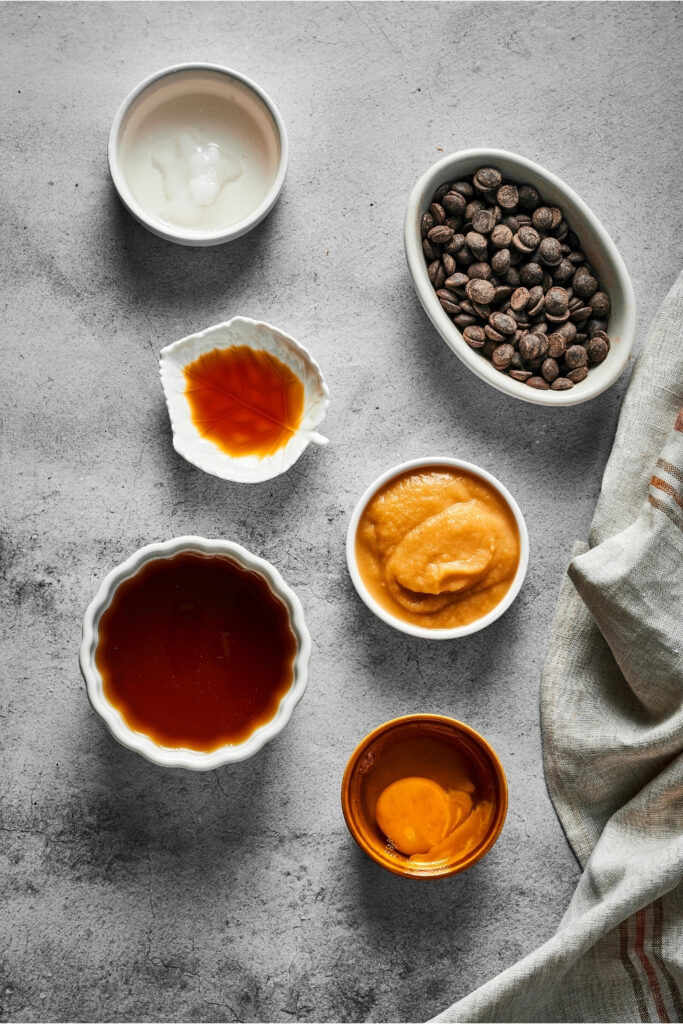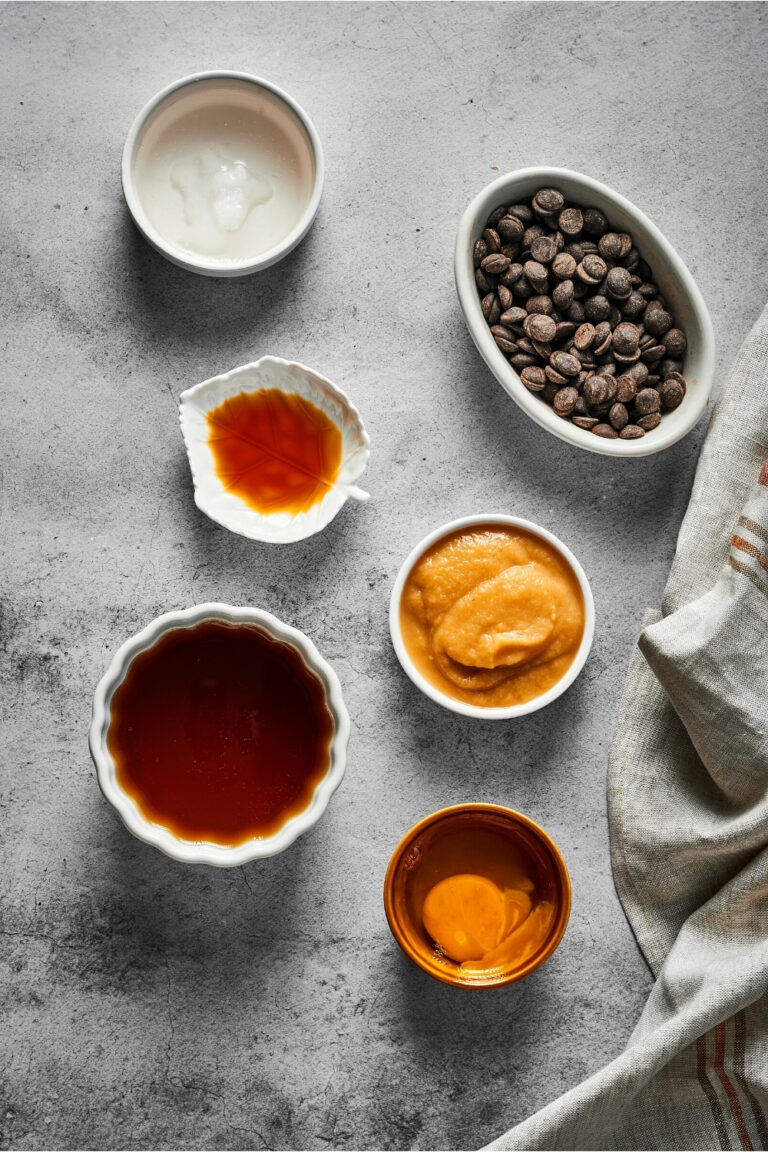 Here's what you'll need:
Pretty common stuff, right?!
By the way, if you have some extra ingredients laying around after making these healthy brownies, you can put them to good use by making this 1-minute low calorie mug cake, these healthy chocolate chip cookies, these protein brownies, or this healthy hot chocolate recipe.
HOW TO MAKE BROWNIES LOW CALORIE & HEALTHY
The process of making these low calorie brownies is super simple.
And if you've ever made brownies before, this recipe will be a breeze. Honestly, it's almost as easy as making storebought boxed brownies. And that's not an exaggeration.
So gather your ingredients, and let's get baking!
STEP 1: MIXING THE INGREDIENTS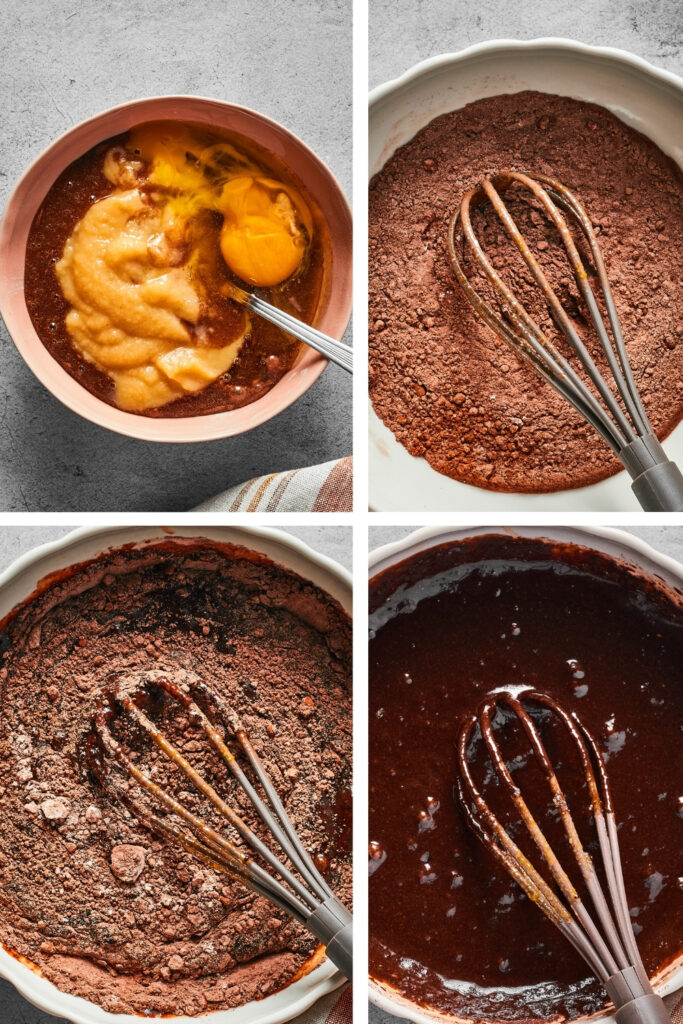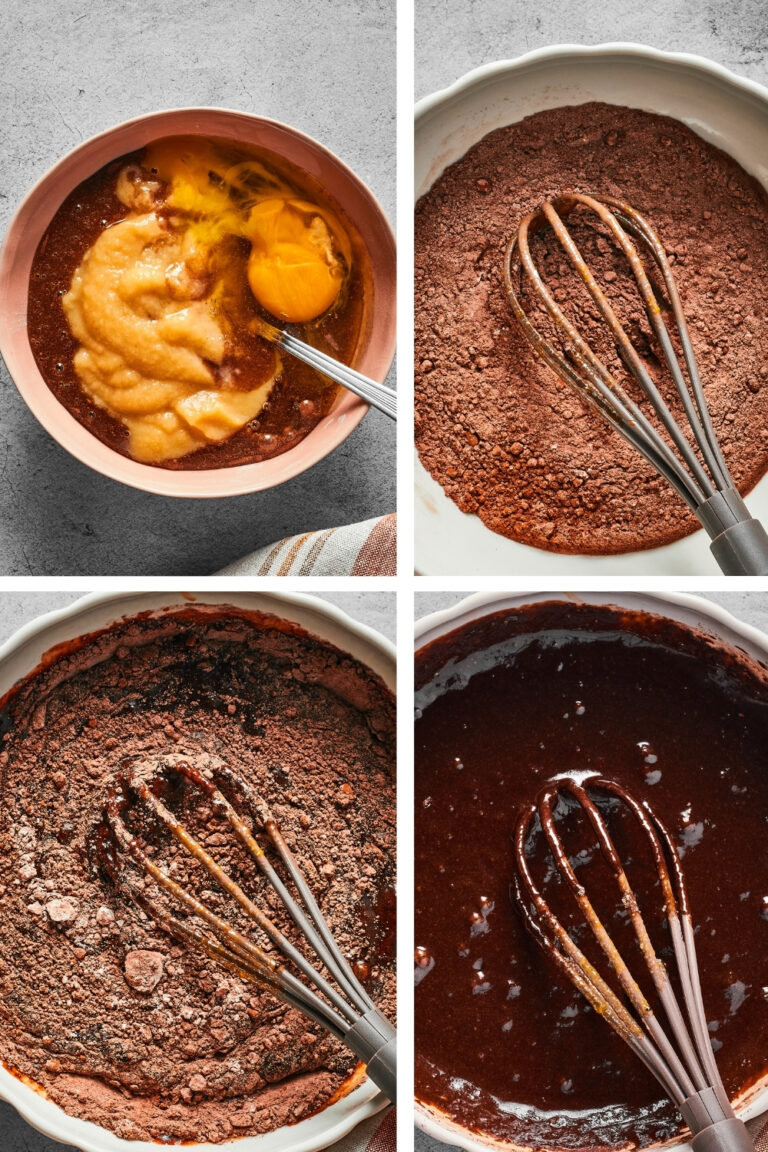 First things first, preheat your oven to 350 degrees Fahrenheit (180°C) and take out an 8x8 inch baking tray.
Next, add the honey to a microwave-safe bowl and microwave it for about 30-45 seconds until it becomes liquidy.
Then add the cocoa powder to the bowl of honey, mix them until combined, and set the bowl aside.
After that, take out a large bowl, add the flour, baking powder, baking soda, and salt, and give the ingredients a whisk to combine.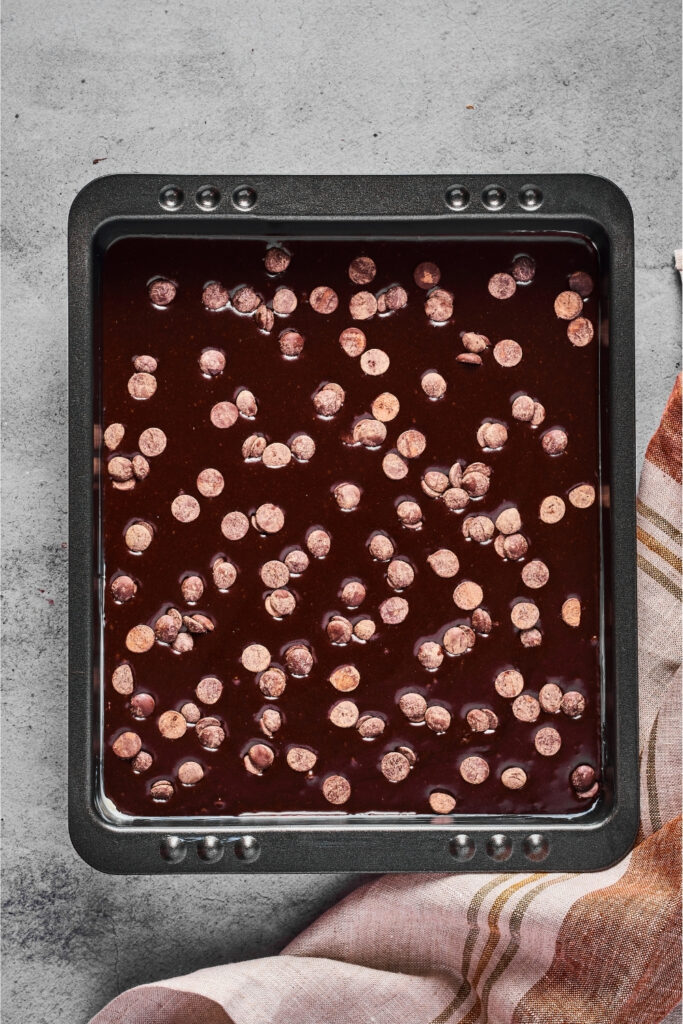 Then, add the apple sauce, melted coconut oil, vanilla extract, egg to the bowl of honey-cocoa mixture and mix everything until smooth and combined.
Finally, pour the wet ingredient mixture into the large bowl of dry ingredients, mix them until a smooth batter forms, and then mix in the chocolate chips.
STEP 2: BAKING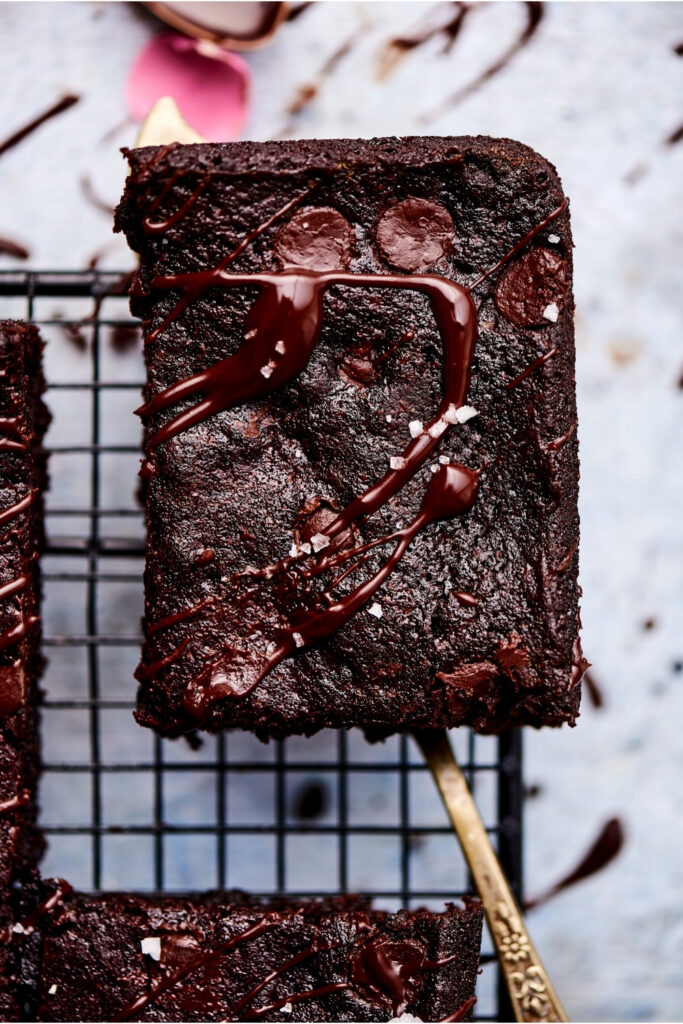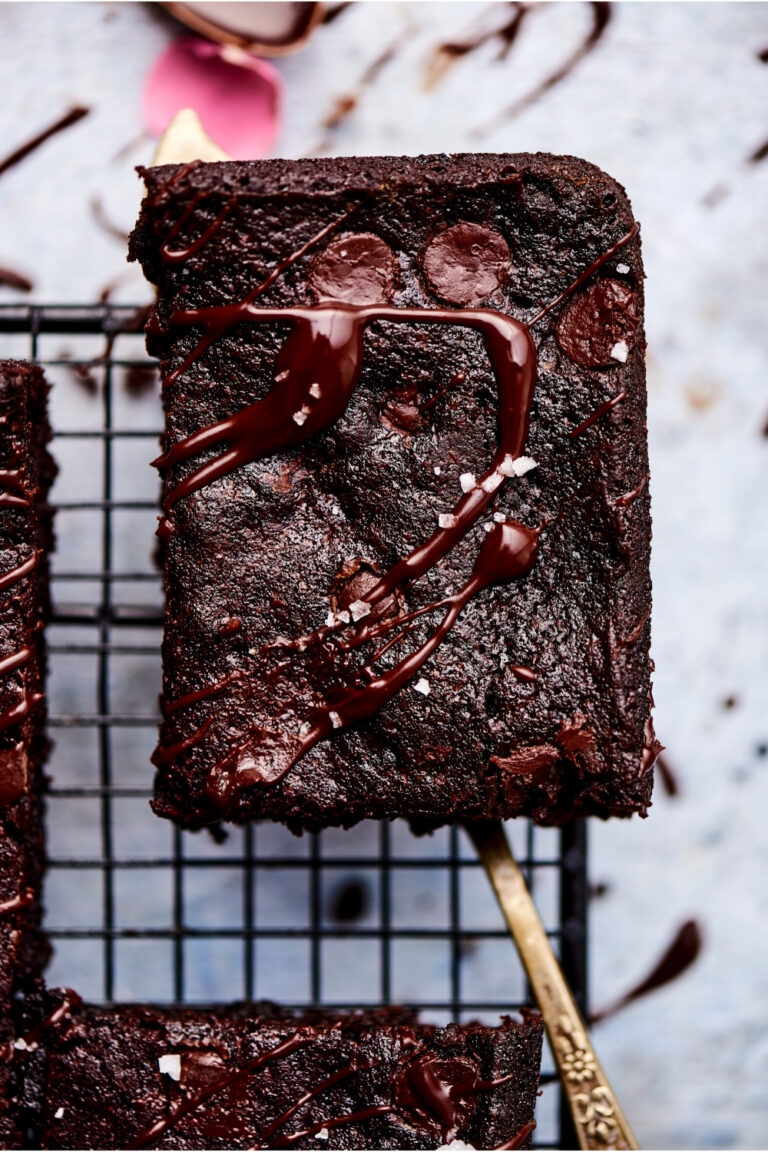 By now, the oven should be heated and ready to go.
First, coat the 8x8 baking tray with baking spray and pour your brownie batter into the tray.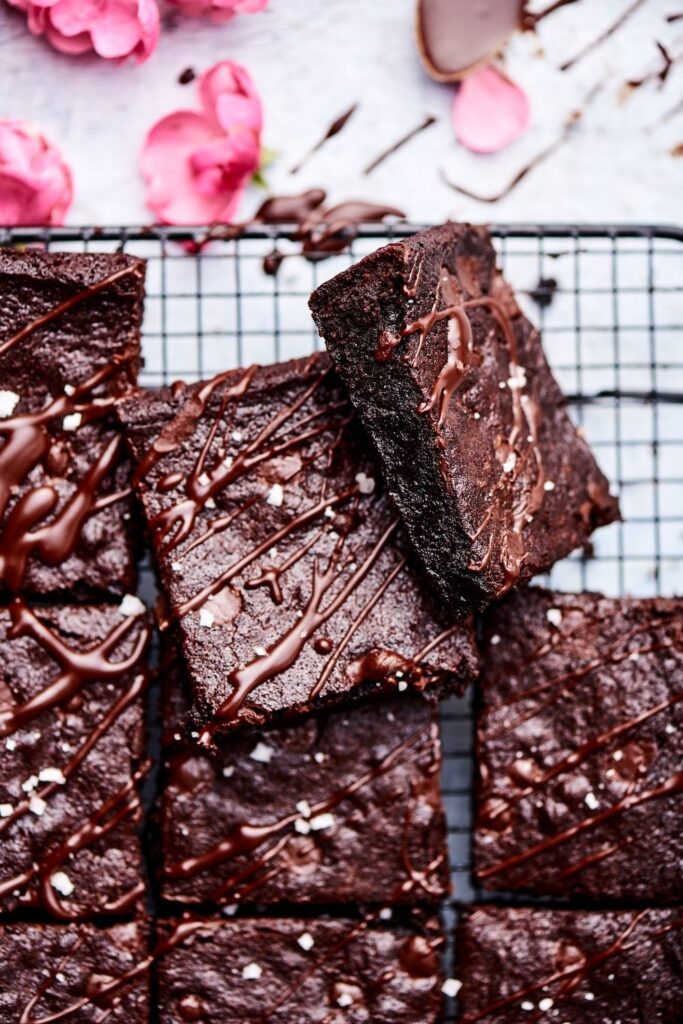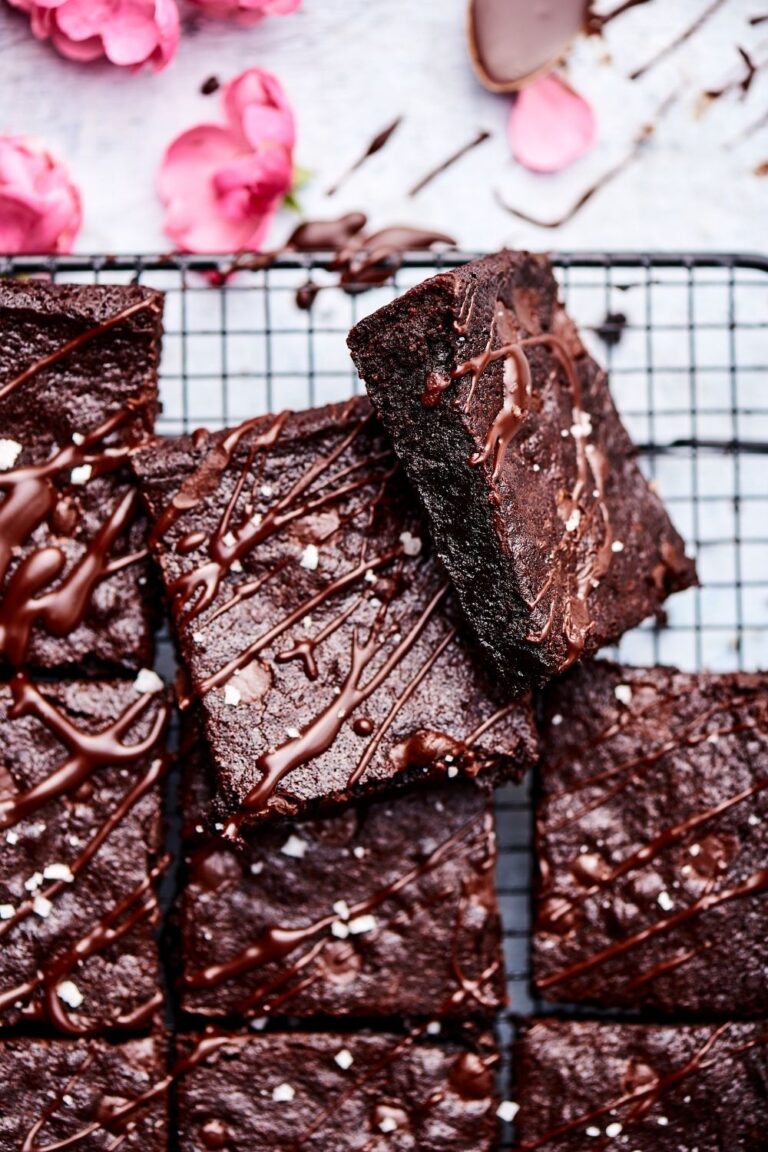 Then bake for about 25 minutes or until a toothpick comes out clean when inserted into the center of the brownies.
Let them cool in the tray for about 5 minutes, then transfer to a wire rack to finish cooling.
STORING THE BROWNIES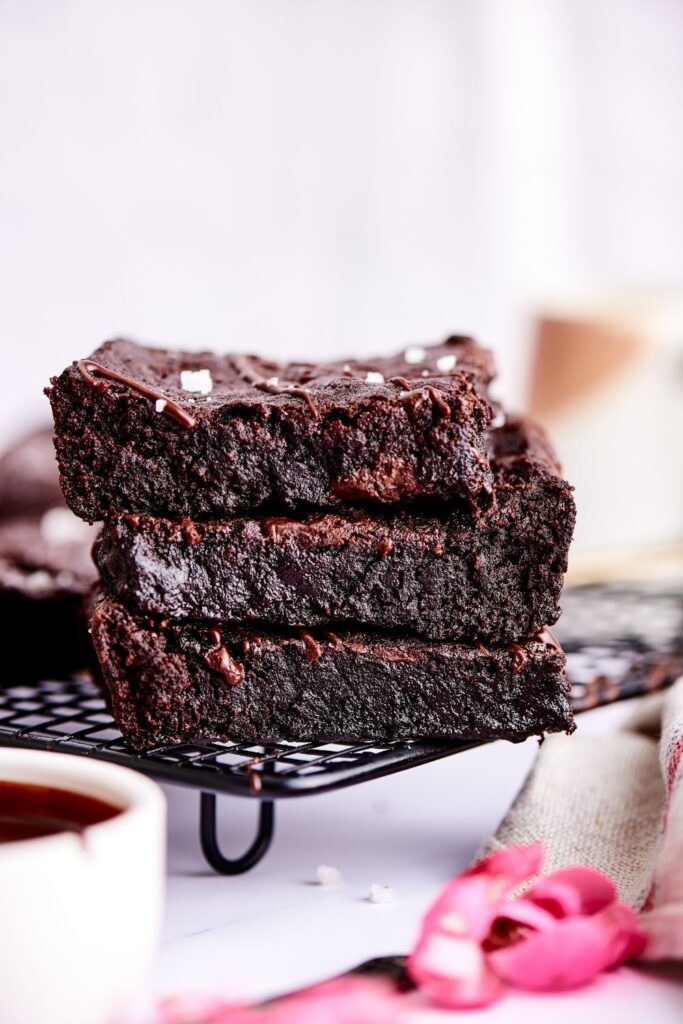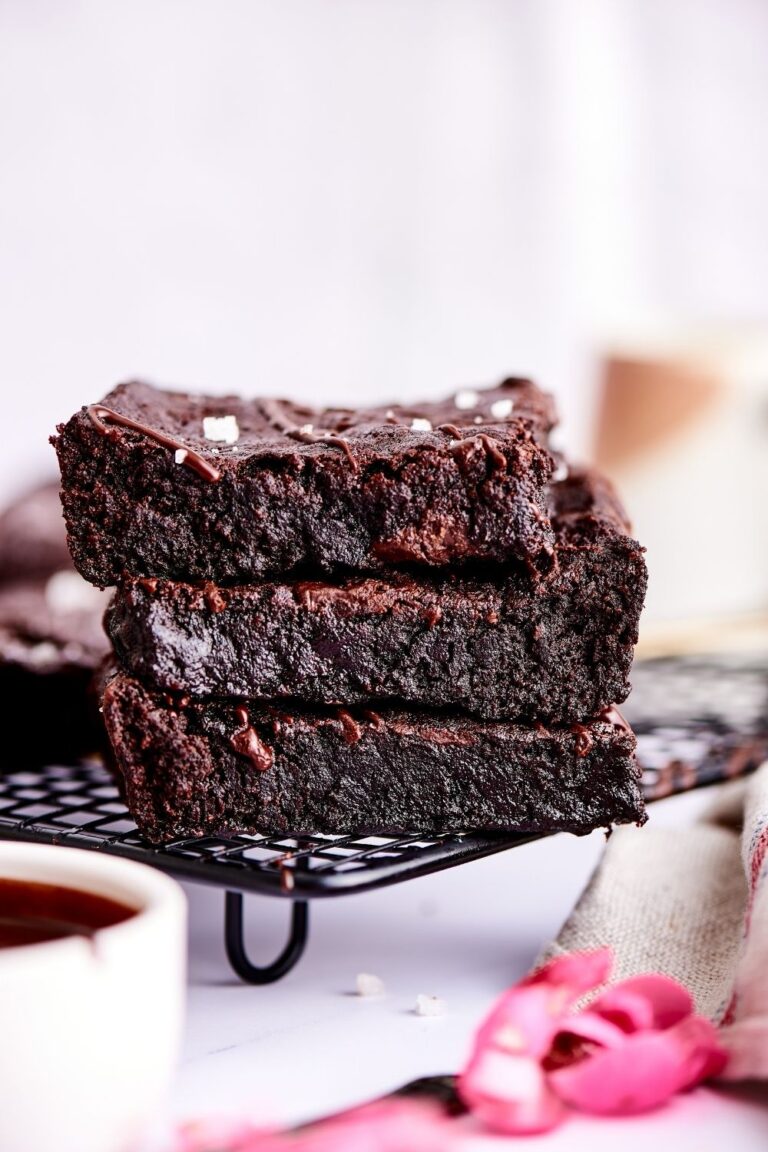 This recipe will make 16 healthy brownies - of course, if you want to make them bigger and make 9 out of them you can do that too.
Fair warning though, if your family is around after you bake these, they might be all gone!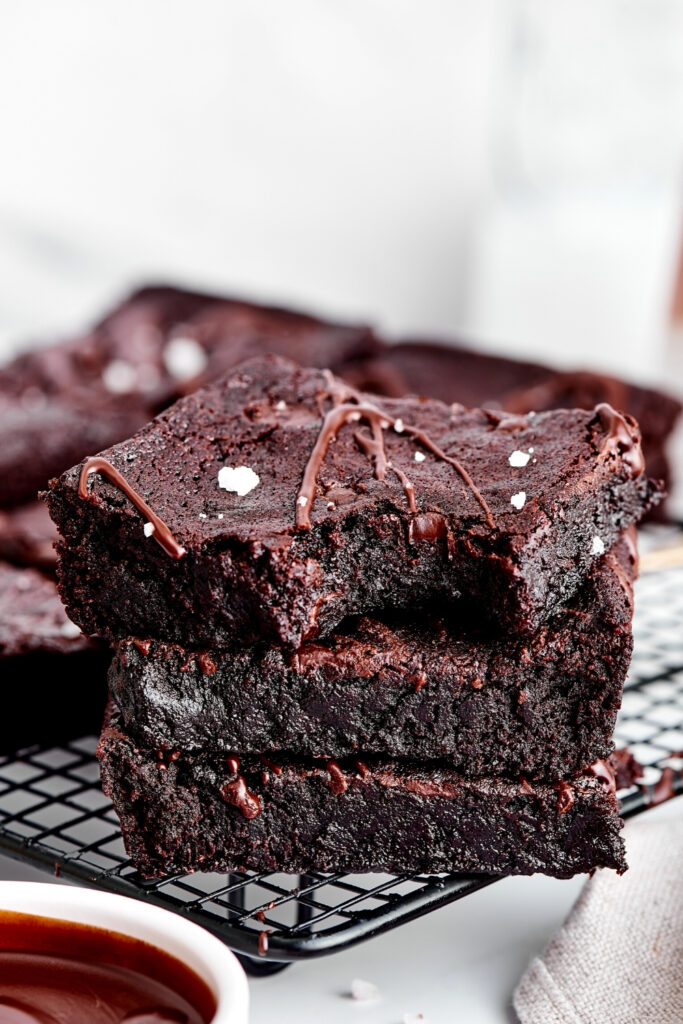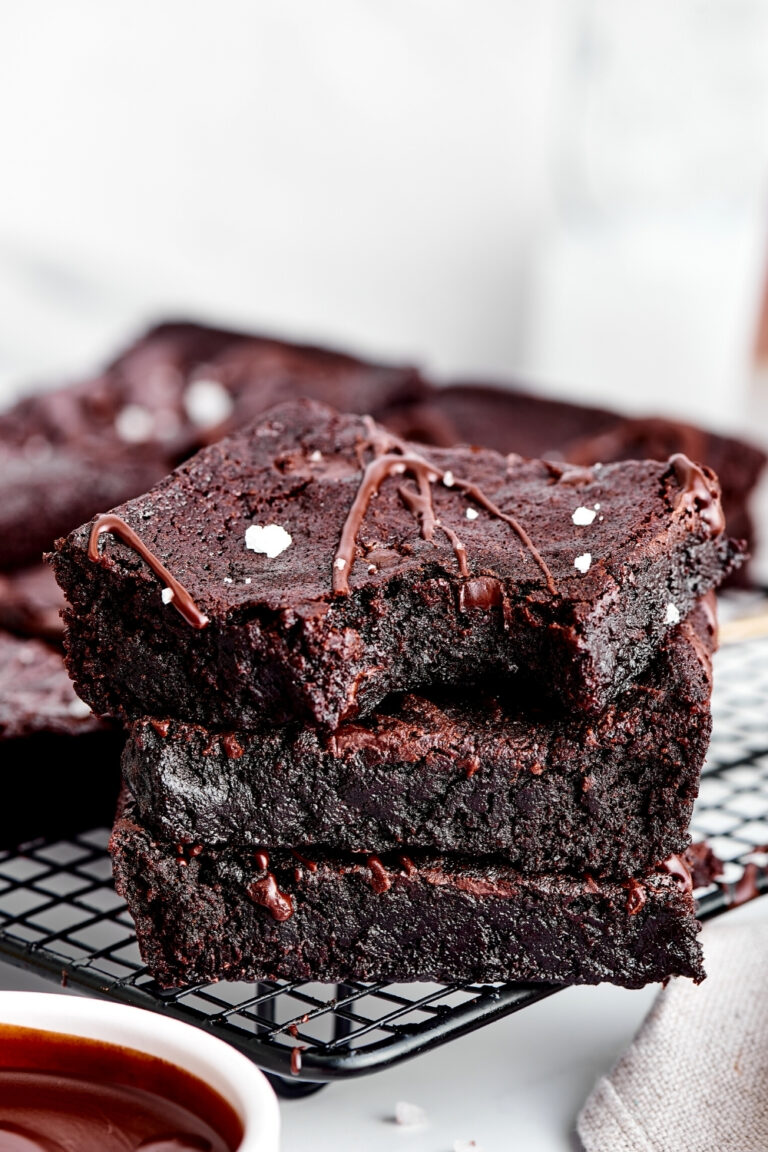 If you have some leftovers, you can store your brownies in an airtight container at room temperature for up to 4 days.
And if you want to keep them for longer, you can freeze them for up to 3 months!
WRAPPING IT ALL UP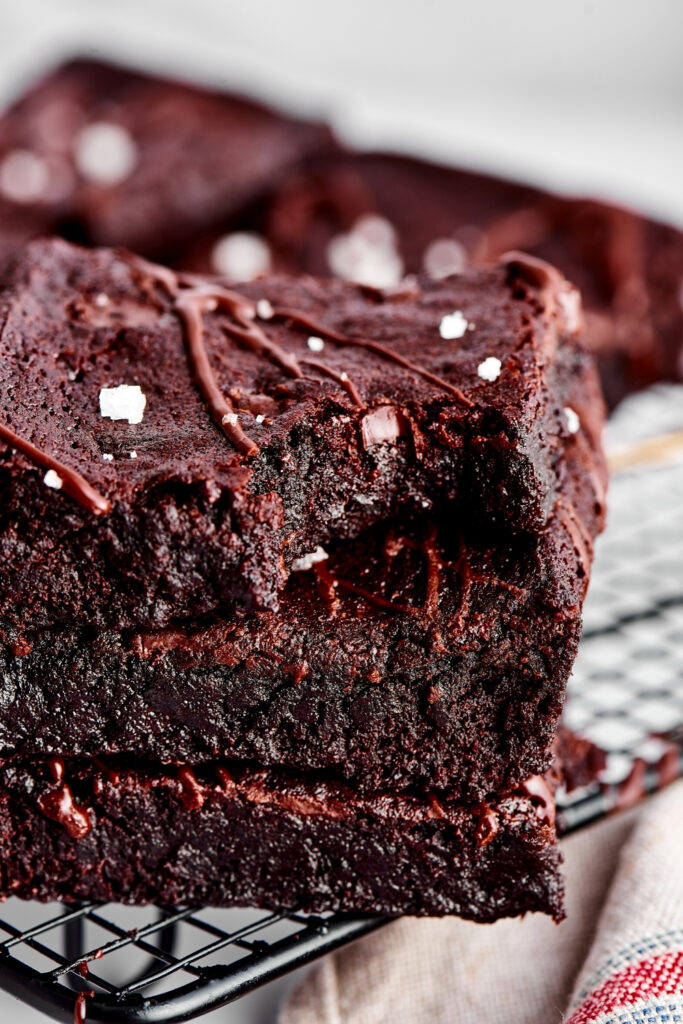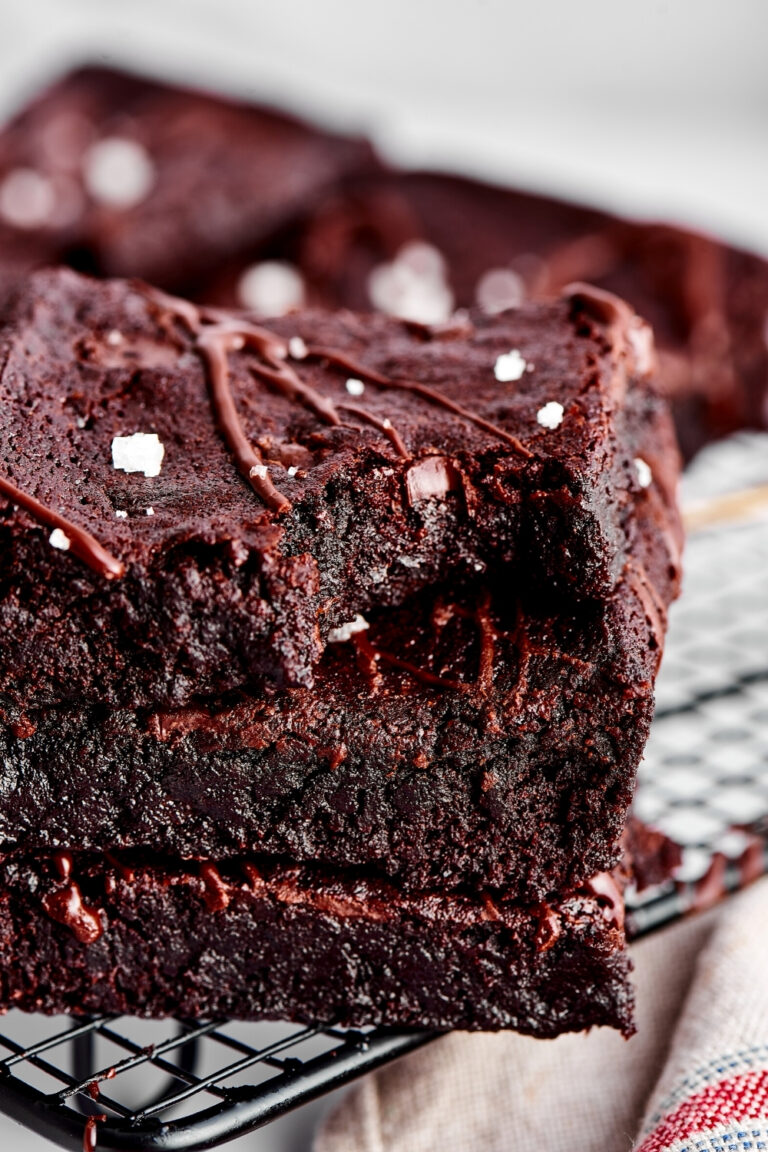 Low calorie brownies don't get any better than these! They are incredibly rich, decadent, fudgy, and just have the best brownie texture.
Make them for an after-dinner treat, holiday dessert, or a party. Everyone is sure to love them, and no one will be able to tell that they are healthy brownies with just 80 calories each.
Well, I hope you enjoy this low calorie brownie recipe as much as I do. If you make it, leave a comment below and let me know what you think!Oh, by the way, if you want to enjoy these brownies with a glass of wine - I know it sounds like a weird combination, but it's delish - I put together a list of the best low calorie wines you can buy right now. So, check that out if ya love some vino.
Other Healthy Recipes To Try
If you liked today's healthy fudge brownie recipe, I have a ton of other chocolatey recipes on the blog that you might like to try as well!
A few of my favorites are:
Oh, and this list of the best fruits for weight loss might also be something you might want to check out next too!
Print
Healthy Low Calorie Brownies
Author:
Prep Time:

10 mins

Cook Time:

25 mins

Total Time:

35 mins

Yield:

16 Brownies

Category:

Dessert

Cuisine:

American
Dry Ingredients
Wet Ingredients
Instructions
In a microwavable safe bowl add the honey
Microwave 30-45 sec (or until liquid-y)
Now add in the unsweetened cocoa powder and mix until combined
Set that bowl aside and get out a larger bowl for your dry ingredients
Add all dry ingredients to the bowl and combine well
Set that bowl aside and bring back your honey mixture
Add the rest of your wet ingredients to the honey mixture and mix until smooth and chocolatey
Now pour the wet ingredients into the dry and combine all of the ingredients until smooth
In an 8x8 baking tray add your batter and bake at 350 degrees | 177 Celsius for around 25 minutes
Cool in the tray for about 5 minutes and then transfer to a wire rack to finish cooling
Nutrition
Serving Size:

1 Brownie

Calories:

80

Fat:

2

Carbohydrates:

14

Fiber:

1

Protein:

1