If you're looking for the best low carb rice alternatives, this list has got you covered! From riced veggies to low carb grains, to everything in between, these rice substitutes all have under 10 net carbs per serving. No matter what you're craving, there's a healthier alternative here for all your favorite rice dishes!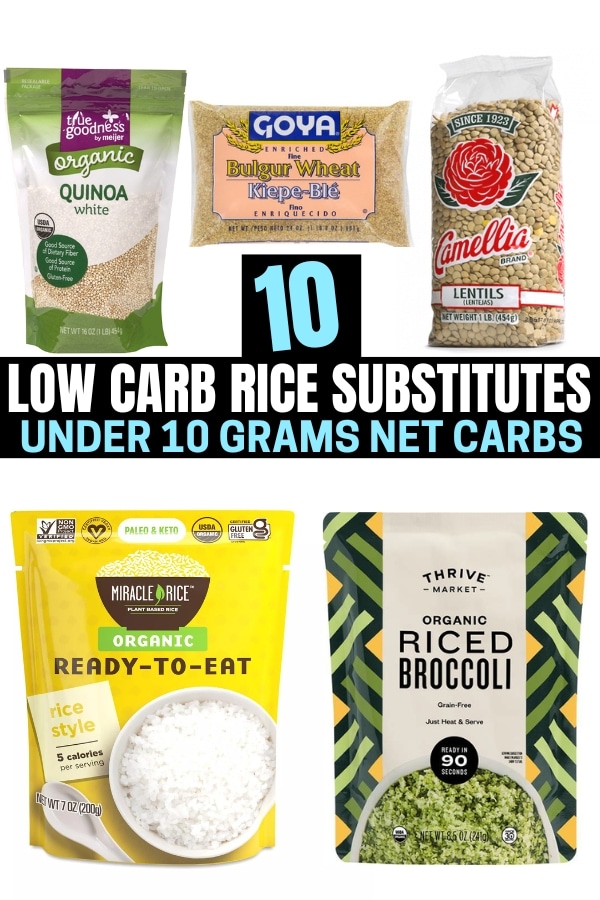 The Best Low Carb Rice Alternatives
While rice can be a staple in a healthy diet, it's also high in carbs and generally low in nutrients. For example, white rice has 13.8 grams of net carbs per 50-gram serving, while brown rice has 11.9 grams, and neither has much fiber or protein.
Well, the good news is there are actually plenty of excellent low carb alternatives that are just as delicious, filling, and easy to cook. Whether you like your rice fried, as a side dish, or in a grain bowl, you're sure to find the best choice for you here!
So, let's not waste another second and get right into things, shall we?!
Low Carb Rice Substitutes
1. Shirataki Rice (Miracle Rice)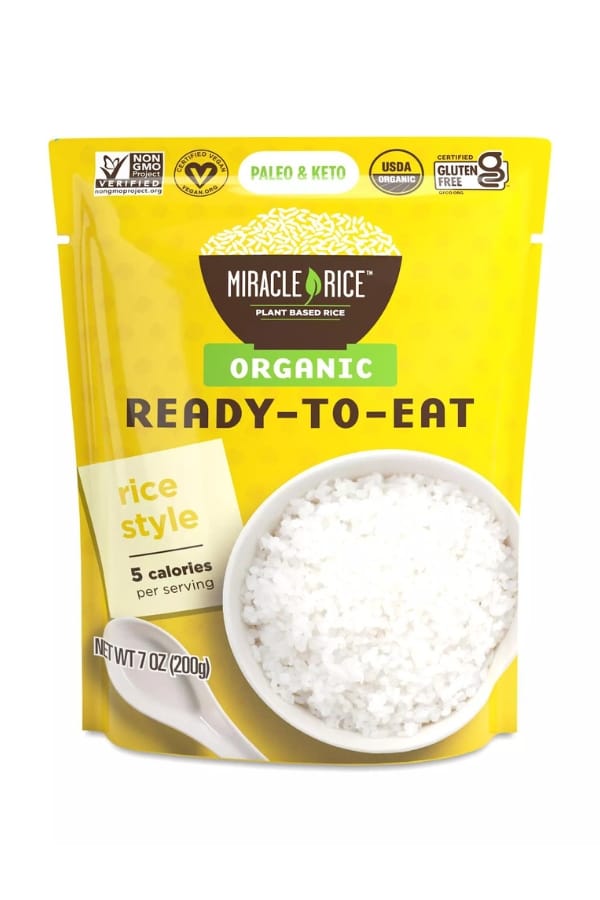 Nutritional info for 50g cooked shirataki rice:
12.5 Calories
0g Fat
3g Carbs
2.5g Fiber
0.5g Net Carbs
0g Protein
If you haven't heard of shirataki rice or konjac rice before, it's a combination of water and konjac plant fiber that's made into the shape of rice. The result is a soft and springy white rice alternative that's almost identical to the real thing but with a fraction of the calories and carbs!
You can use shirataki rice as a low carb rice alternative for practically anything. It's especially great as a side dish for things like beef and broccoli or even made into fried rice.
Honestly, if you're a huge rice fan, this is definitely one of the best rice alternatives you can try. And that's especially true if you're being super conscious of your calorie intake.
By the way, miracle rice is the most widely known shirataki rice you can buy, though there are plenty of equally great options on the market.
2. Cauliflower Rice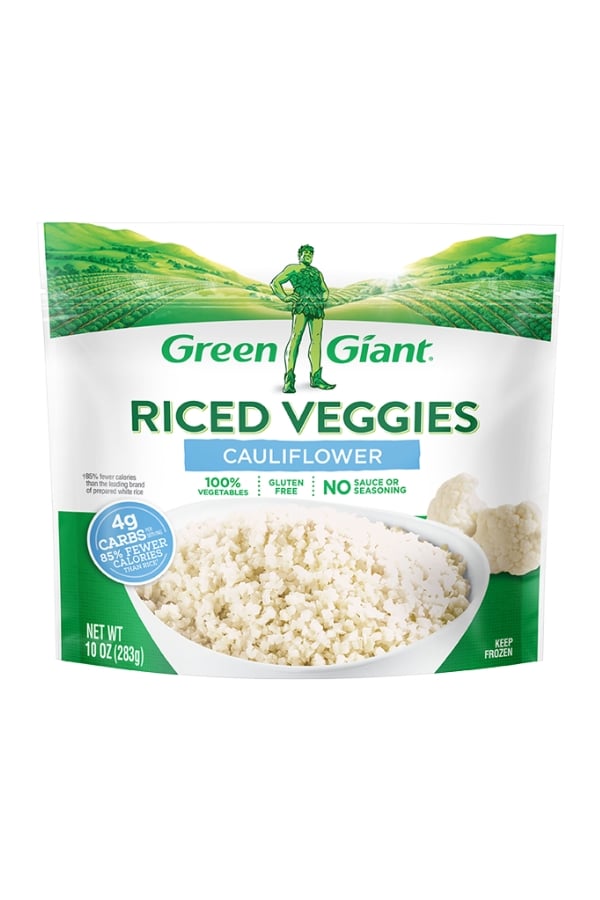 Nutritional info for 50g cooked cauliflower rice:
11.5 Calories
0.3g Fat
2g Carbs
1g Fiber
1g Net Carbs
1g Protein
You've probably heard of cauliflower rice before. But, just in case you haven't, it's basically cauliflower florets shredded into rice-shaped pieces. It comes out super fluffy and tender, a lot like regular rice but with much more fiber and nutritional value.
It's an excellent swap for rice in burrito bowls and casseroles since it takes on the flavors of whatever dish you use it in. Also, it's an amazing low carb substitute for rice in fried rice. I mean, every serving has less than 1 net carb per 50-gram serving, tough to beat right?!
By the way, riced cauliflower is also super easy to make. In fact, if you'd like a step-by-step tutourial on how to make it I've got you covered. However, if you'd like to save some time and just buy it you'll find it in almost every grocery store nationwide.
3. Zucchini Rice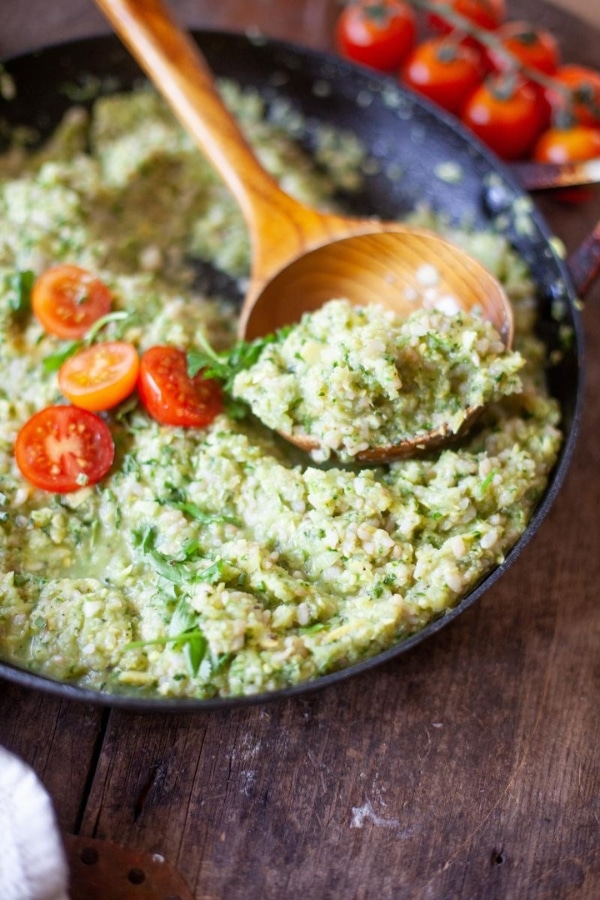 Nutritional info for 50g cooked zucchini rice:
7.5 Calories
0.2g Fat
1.5g Carbs
0.5g Fiber
1g Net Carbs
0.5g Protein
You might have heard of zucchini noodles as a great low carb alternative to pasta. Well, zucchini also happens to make a fantastic keto rice substitute!
To make riced zucchini, all you have to do is grate fresh zucchini or take spiralized zucchini - a.k.a. zucchini noodles - and put them in a food processor and chop them into rice-sized pieces. Then, after you've got it shaped right, you can just toss the zucchini rice in a skillet with a little oil and cook off the excess water.
Or you can make this low carb herbed zucchini rice recipe by Lillie Eats and Tell. It's a favorite of my wife and I's.
4. Mushroom Rice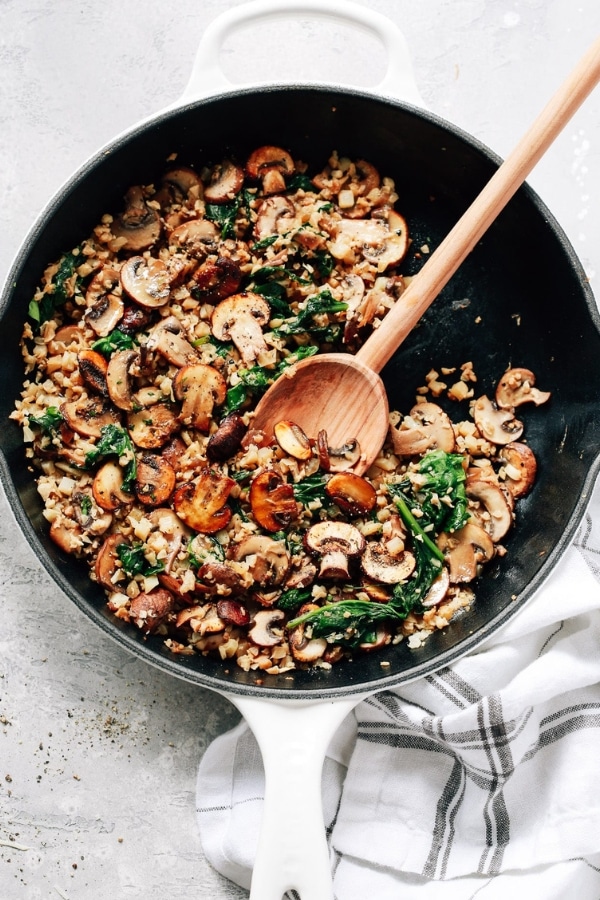 Nutritional info for 50g of mushroom rice:
11 Calories
0.1g Fat
1.7g Carbs
0.5g Fiber
1.2g Net Carbs
1.5g Protein
Finely minced mushrooms have a springy and soft texture that makes a wonderful cooked rice replacement for fried rice, stirred into soups, or served with stews.
Some great options for making mushroom rice are button mushrooms, king oyster mushrooms, and shimeji mushrooms since these all have a mild flavor and cook up pretty fast.
My favorite way to use mushroom rice is with another other low carb rice alternative - like cauliflower rice - in a stir fry. It makes for a filling, umami-packed fried rice substitute.
Anyway, if you're looking for a mushroom rice recipe to put to good use give this cauliflower rice with mushrooms recipe a shot.
5. Broccoli Rice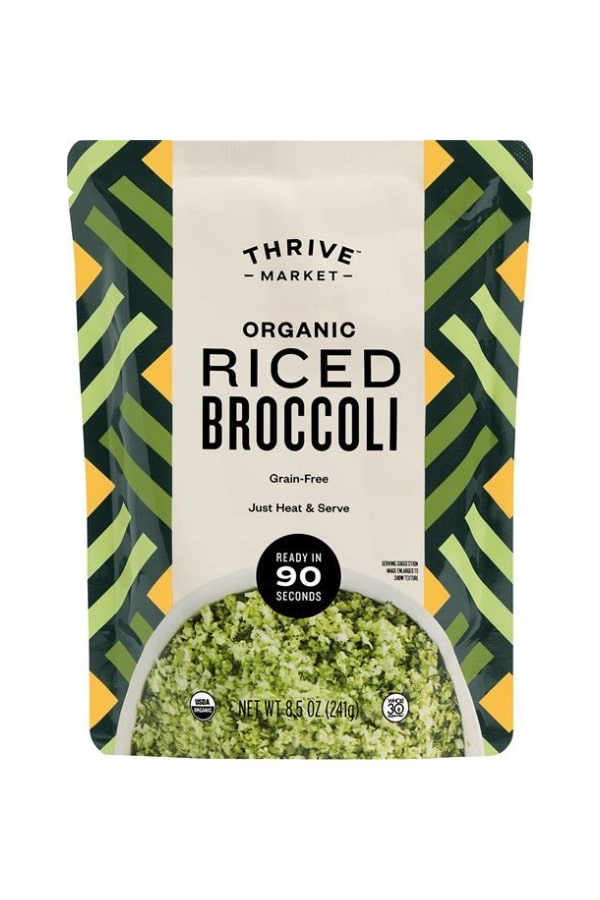 Nutritional info for 50g cooked broccoli rice:
17.5 Calories
0.2g Fat
3.5g Carbs
1.7g Fiber
1.8g Net Carbs
1.2g Protein
If you're a fan of cauliflower rice, broccoli rice is another tasty option to look out for. Just like cauliflower rice, broccoli rice is great on its own as a side dish and also makes a killer addition to burrito bowls, wraps, or as fried rice.
Riced broccoli is made in the exact same way as cauliflower rice but has different health benefits, like more vitamins, minerals, and protein, so it's worth incorporating into your low carb diet.
It's also available premade in a lot of grocery stores.
6. Cabbage Rice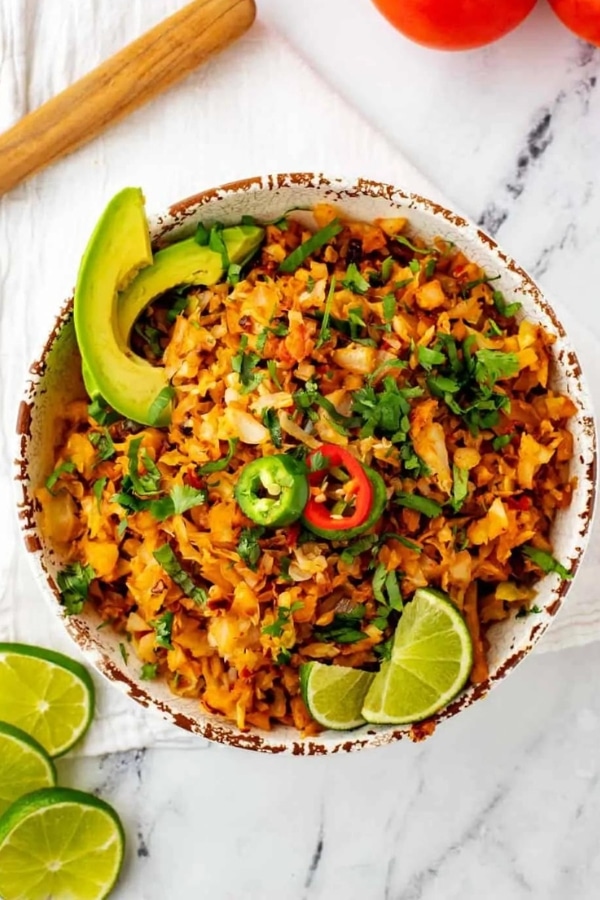 Nutritional info for 50g cooked cabbage rice:
11.5 Calories
0g Fat
3g Carbs
1g Fiber
2g Net Carbs
0.6g Protein
Another great riced veggie option to try is cabbage rice. Riced cabbage is an amazing side dish for proteins like baked chicken legs, fish, pork chops, or steak.
One of the great things about cabbage rice is how easy it is to make. All you have to do is shred the cabbage on a box grater or in a food processor. Then you can enjoy it raw or toss it in a pan with a bit of oil to soften it.
For a delicious cabbage rice recipe, check out this spicy Mexican rice from Kicking Carbs.
7. Carrot Rice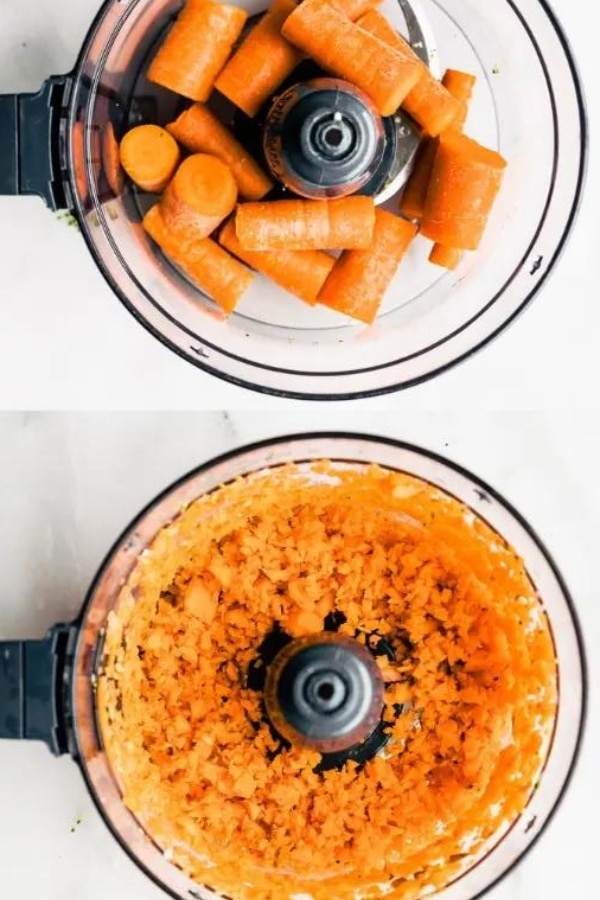 Nutritional info for 50g cooked carrot rice:
17.5 Calories
0.1g Fat
4g Carbs
1.5g Fiber
2.5g Net Carbs
0.4g Protein
Just like the other rice substitutes on this list, carrot rice is a great way to get more nutritional benefits into your meal and make it more filling without packing on the carbs.
Riced carrots also have a ton of health benefits, like being a fantastic source of beta-carotene, micronutrients, fiber, and antioxidants.
You can make carrot rice by using a box grater or running carrots through the food processor, like in this carrot rice recipe from Cotter Crunch.
8. Lentils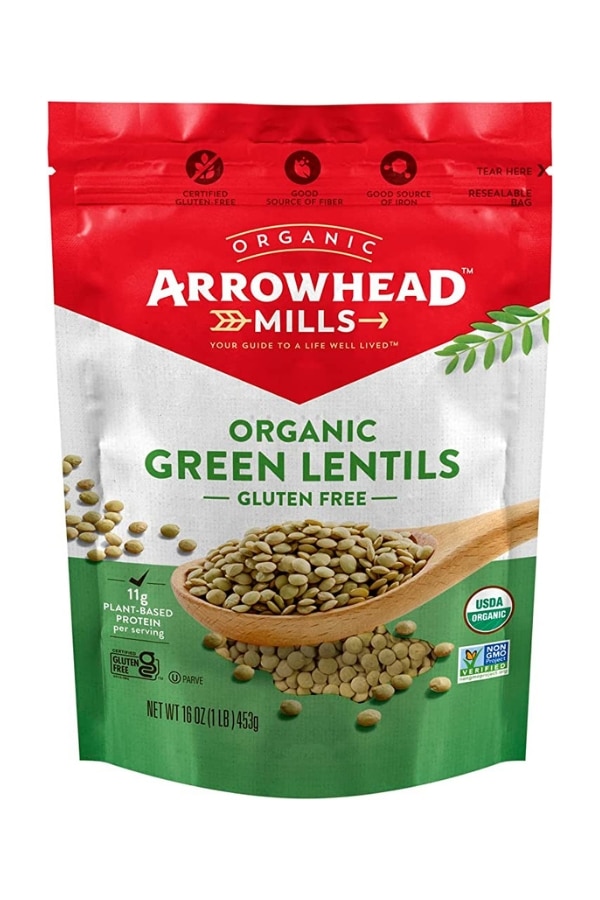 Nutritional info for 50g cooked lentils:
58 Calories
0.2g Fat
10g Carbs
4g Fiber
6g Net Carbs
4.5g Protein
Lentils are a healthy, tasty, and super easy-to-prepare legume that makes an amazing low carb rice substitute. In fact, they're a staple side dish in Mediterranean and Middle Eastern cuisine, so there's no shortage of delicious lentil recipes to add to your rotation!
Also, what's great about lentils is that they're packed with fiber and protein, so they'll keep you fuller and satisfied for longer.Just like rice, you can buy dried lentils in bulk, and they can be stored for up to a year at room temperature. To prepare lentils, all you have to do is bring them to a boil, simmer for 20-30 minutes until tender, then drain.
9. Bulgur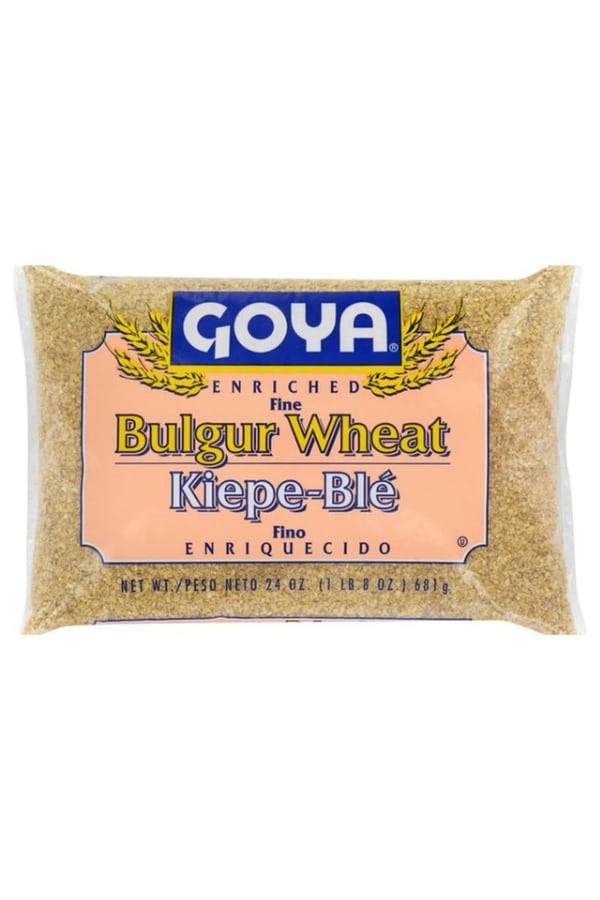 Nutritional info for 50g cooked bulgur:
41 Calories
0.1g Fat
9.5g Carbs
2.3g Fiber
7.2g Net Carbs
1.5g Protein
If you're looking for a great low carb grain substitute for rice, bulgur wheat is worth checking out. It has a nutty flavor and chewy texture similar to cooked brown rice. Bulgur wheat is cracked wheat that's been parboiled during processing, so it's quick-cooking and is ready in about 15 minutes on the stove, making it an amazing low carb rice option to go with for speedy weeknight dinners!
It's worth noting though that bulgur is not gluten-free since it's made from wheat. So, if you're avoiding gluten you'll want to go with any of the other great options on this list.
10. Quinoa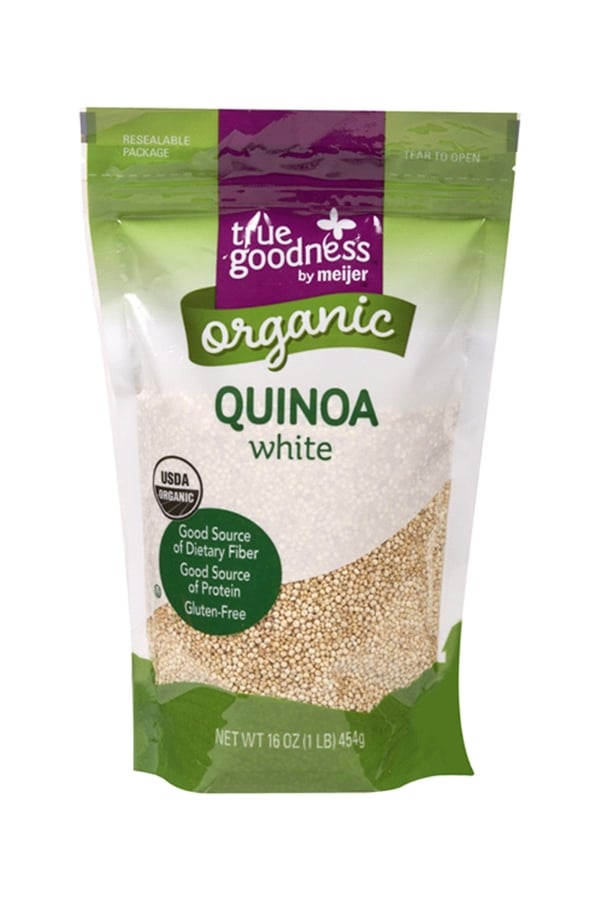 Nutritional info for 50g cooked Quinoa:
60 Calories
1g Fat
10.5g Carbs
1.4g Fiber
9.1g Net Carbs
2.2g Protein
Quinoa is one of the most popular rice substitutes, and it's known for being quick to cook and having a fluffy, tender texture that's even better than cooked rice.
While it's not the lowest carb option on this list, a serving of quinoa still has significantly fewer carbs and more fiber than both white and brown rice, resulting in fewer net carbs overall.
White quinoa is the most similar to white rice, while tricolor quinoa, which has red and black quinoa mixed in, is a bit nuttier in flavor. Both options are great in grain bowls, salads, or eaten alone!
Wrapping It Up
Well, those are all the best low carb rice alternatives under 10 net carbs!
These low carb rice substitutes aren't just healthy and delicious ways to bulk up your meal but are also as easy to incorporate into your weekly meal planning as regular rice.
With that being said, I hope this list was helpful. As always, if you try any of the options here - or have a favorite that wasn't on the list - be sure to leave a comment below and tell me about it!
More Low Carb Keto Lists