If you're looking for rice alternatives for a healthy and delicious addition to your meals, this list has exactly what you need! From riced veggies to wholesome grains, these rice substitutes are filling, healthy, and easy to cook. Best of all, most of them have a fraction of the carbs and calories as regular rice!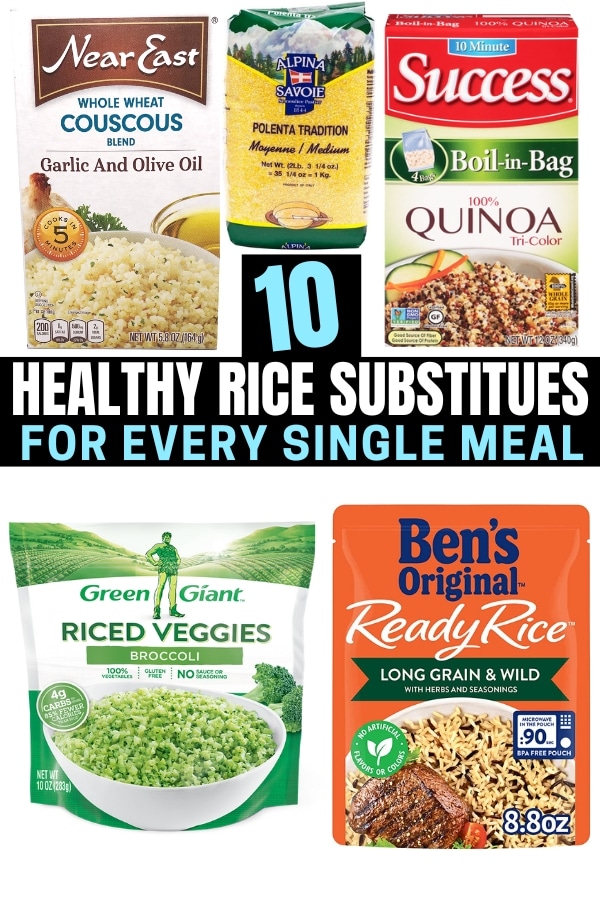 The Best Rice Substitutes
Rice is an absolute staple in any pantry. It's a cheap, versatile, and tasty way to bulk up any meal. But if you're looking to swap out your usual high carb white or brown rice, there are a ton of fantastic rice substitutes out there!
In fact, this list has some of the best rice substitutes you can eat, from low carb rice alternatives like cauliflower rice and shirataki rice to superfood grains like quinoa and lentils.
Whether you want to eat fewer carbs and calories, are looking for something more nutrient-dense, or just want to switch up your regular meal rotation, you're sure to find the perfect healthy rice alternative on this list!
Healthy Rice Alternatives
1. Shirataki Rice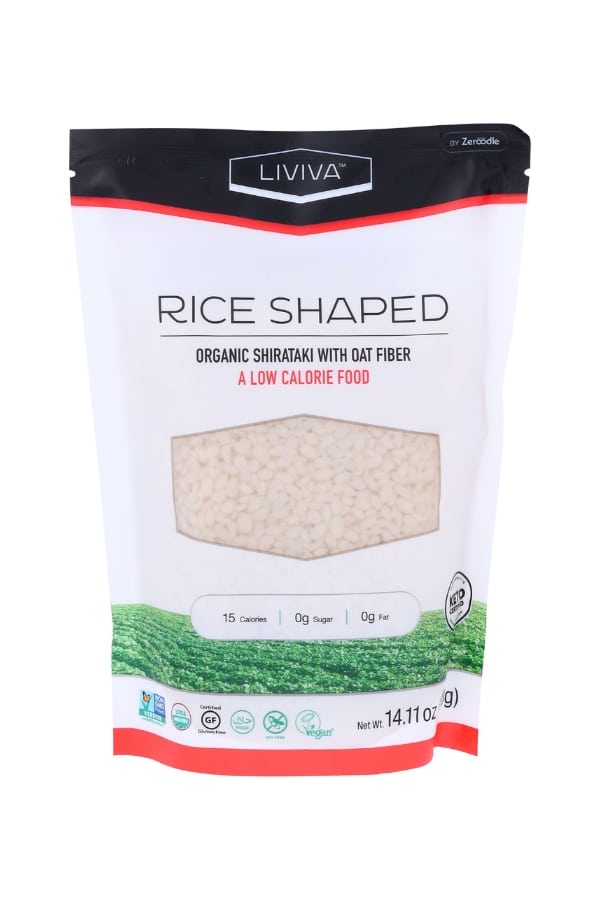 Nutritional info for 100g of shirataki rice:
1g Net Carbs
25 Calories
0g Fat
6g Carbs
0g Sugar
5g Fiber
0g Protein
Shirataki rice, or konjac rice, is made from the fiber of the konjac plant and is around 97% water and 3% fiber, making it a super low carb and low calorie rice alternative.
It looks just like short grain Japanese rice and has a similar springy, chewy texture and mild flavor, perfect for pairing with saucy stir-fries or any other recipes that you would pair with rice. For what it's worth, I think it would go great with this low carb chicken stir fry and sauteed bok choy!
Miracle Rice is one of the most popular shirataki rice options you can buy, though there are plenty of great options and even shirataki noodles and shirataki pasta if you want more variety.
2. Riced Cauliflower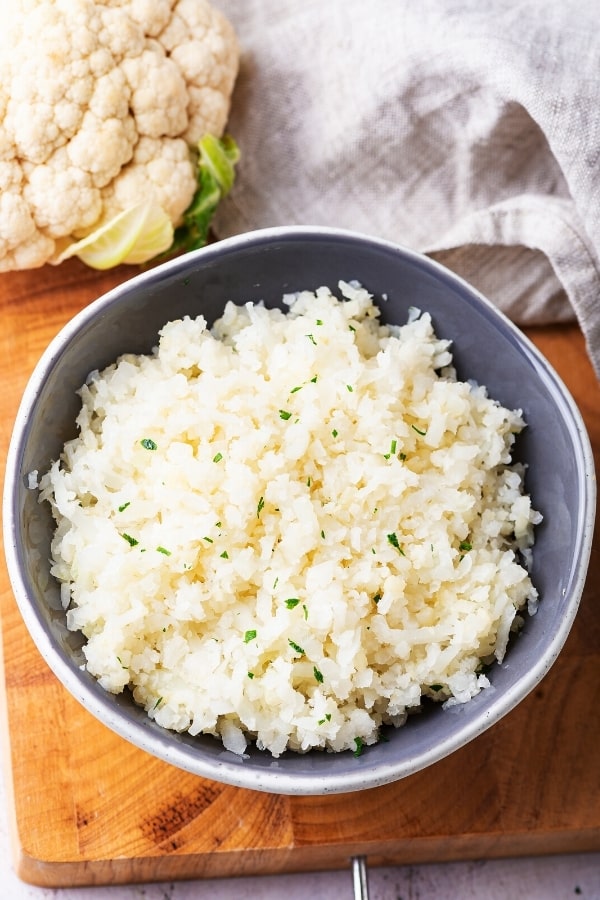 Nutritional info for 100g cooked cauliflower rice:
1.8g Net Carbs
23 Calories
0.5g Fat
4.1g Carbs
2.1g Sugar
2.3g Fiber
1.8g Protein
Cauliflower rice is probably one of the most popular rice substitutes out there, and it's not hard to see why! Cauliflower rice is a fantastic low calorie, low carb rice alternative that has a similar tender and fluffy texture as white rice with a mild flavor that pairs well with anything. It's also great for making healthier fried rice!
You can buy it premade or make it from scratch with this cauliflower rice recipe in minutes with fresh cauliflower and a food processor or grater.
3. Riced Broccoli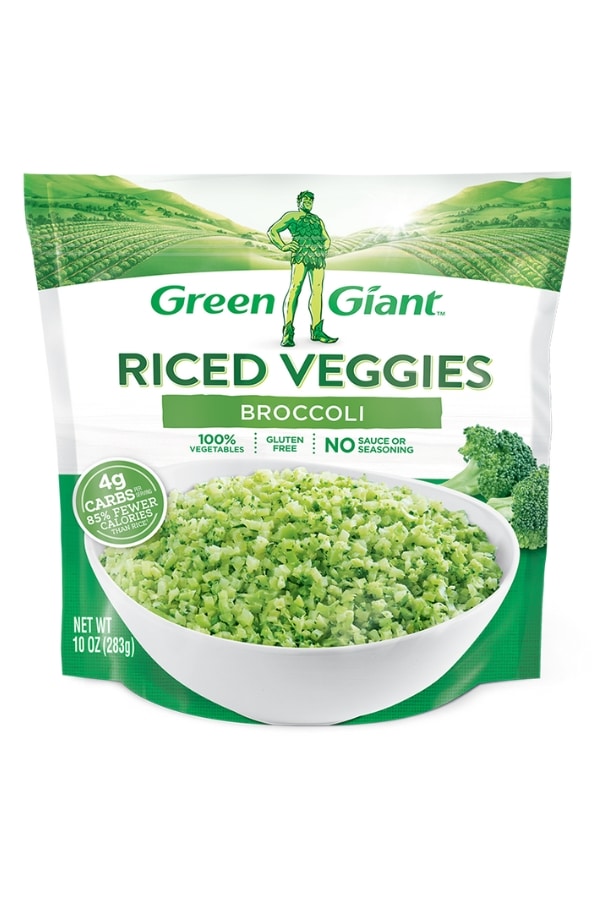 Nutritional info for 100g cooked riced broccoli:
3.7g Net Carbs
35 Calories
0.4g Fat
7g Carbs
1.4g Sugar
3.3g Fiber
2.4g Protein
Just like cauliflower rice, broccoli rice is basically broccoli that's been grated or blitzed in a food processor for a more fluffy, rice-like texture. You can use this popular rice substitute all the same ways as regular rice or cauliflower rice, and it tastes amazing made into fried rice, too. And while it won't taste exactly like rice, it's just as satisfying!
Another thing to love about this broccoli rice is it has a ton of health benefits, like being packed with more dietary fiber, nutrients, and vitamin C than both regular white rice and cauliflower rice.
You can buy broccoli rice premade at some grocery stores, and you can also make it yourself at home by grating a head of broccoli with a box grater.
4. Chopped Cabbage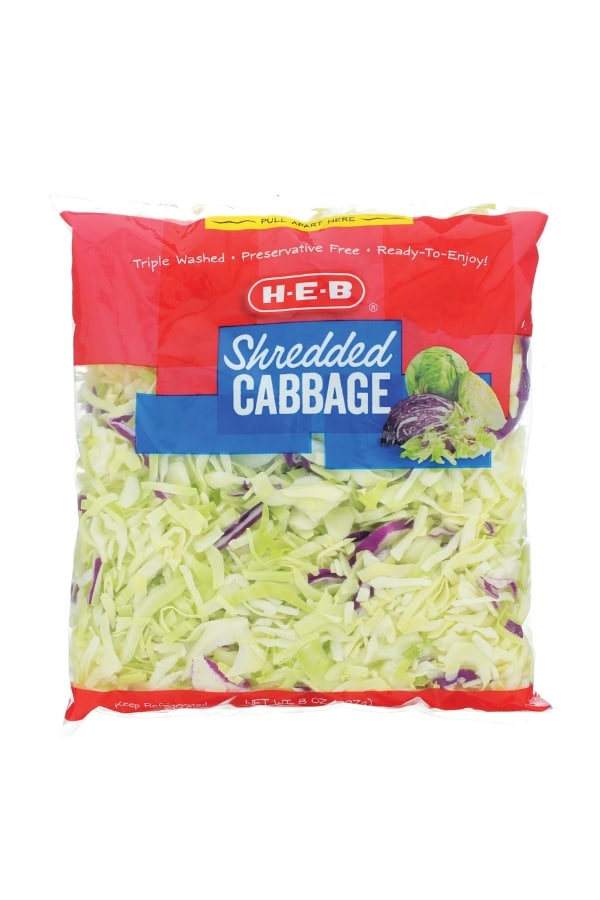 Nutritional info for 100g cooked chopped cabbage:
4.1g Net Carbs
23 Calories
0.1g Fat
6g Carbs
2.8g Sugar
1.9g Fiber
1.3g Protein
Also known as cabbage rice, chopped cabbage makes an amazing side dish and alternative to rice. When shredded and cooked, cabbage becomes soft and tender with a mild and slightly sweet flavor.
And, of course, it's packed with nutritional benefits with less than a quarter of the calories and carbs as cooked white rice.
5. Lentils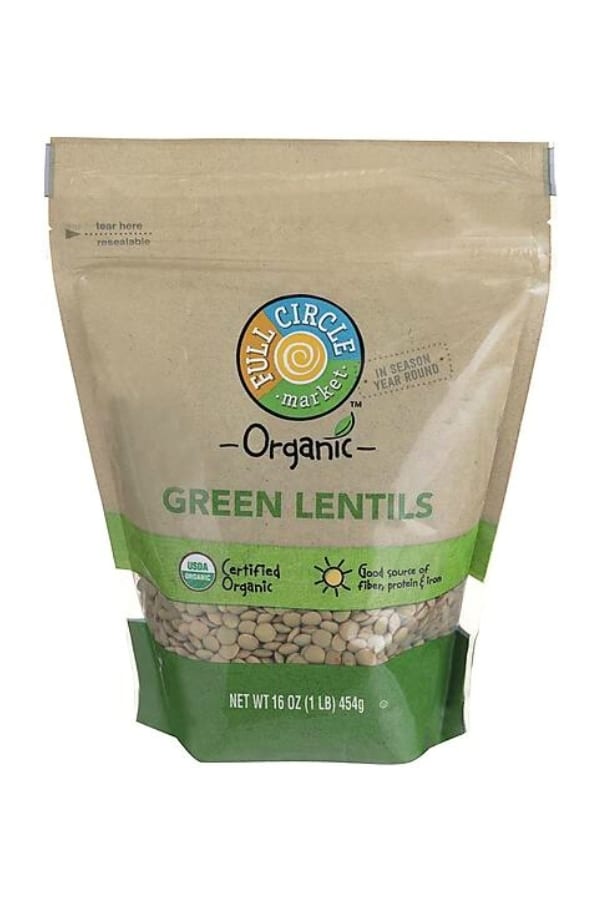 Nutritional info for 100g cooked Lentils:
12g Net Carbs
116 Calories
0.4g Fat
20g Carbs
1.8g Sugar
8g Fiber
9g Protein
Lentils are an excellent healthy alternative to rice. Just like regular rice, they can be bought in bulk and are typically pretty affordable. They're also packed with healthy fiber and protein and can even regulate blood sugar levels.
Lentils are great for pairing with curries, mixing into a salad, or stirring into soups or stews for a more filling meal with added health benefits.
And if you aren't quite ready to give up rice just yet, mixing a half serving of cooked lentils with a half serving of brown rice is a tasty and delicious way to incorporate more of this healthy rice alternative into your meals.
6. Polenta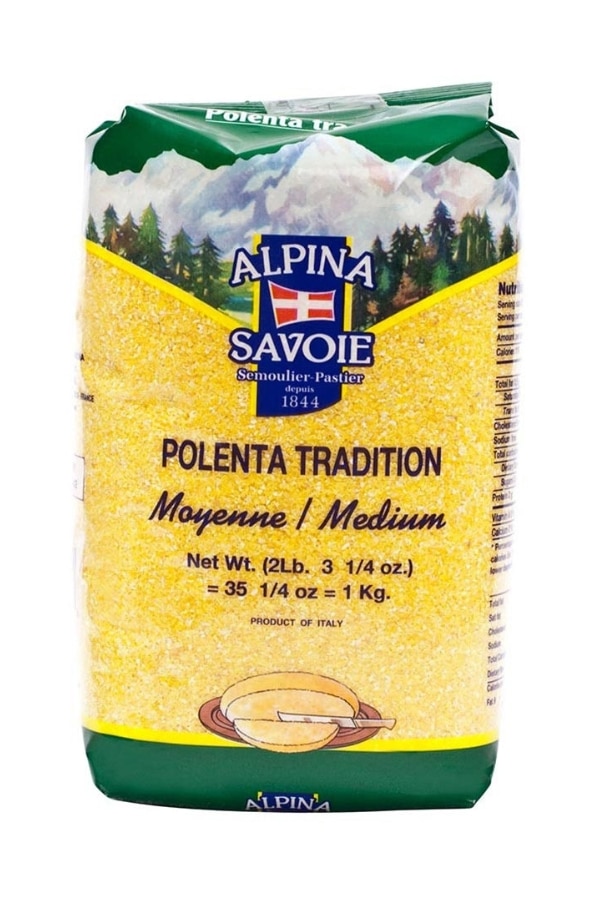 Nutritional info for 100g cooked polenta:
16.3g Net Carbs
85 Calories
0.38g Fat
18g Carbs
0.15g Sugar
1.7g Fiber
1.98g Protein
Polenta - interchangeable with corn grits or cornmeal - is a tasty alternative to rice. It has a soft and creamy texture similar to rice porridge and is a great vegetarian side or main dish.
Polenta can be made into a ton of other things, like making fried polenta.
7. Quinoa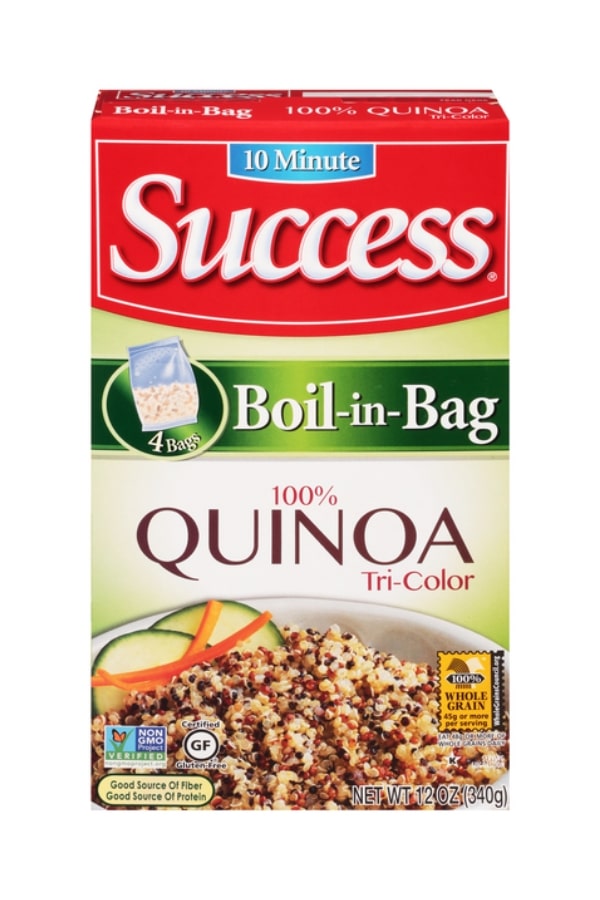 Nutritional info for 100g cooked quinoa:
18.5g Net Carbs
120 Calories
1.9g Fat
21.3g Carbs
0.9g Sugar
2.8g Fiber
4.4g Protein
If you love the soft and fluffy texture of short grain rice, you should definitely add quinoa to your list of healthy rice substitutes. A serving of quinoa is a tasty swap for a bowl of rice and is also delicious mixed into salads or made into fried rice.
This gluten-free whole grain is a fantastic source of plant-based protein - one of the highest on the list - and is also a good source of fiber, B vitamins, and iron. You can eat white quinoa, which is the closest in texture to white rice, or tricolored quinoa for more nutritional benefits.
Quinoa is cooked the same way as white rice and is ready in the same amount of time, so you should have no problem adding it to your regular rotation!
8. Wild Rice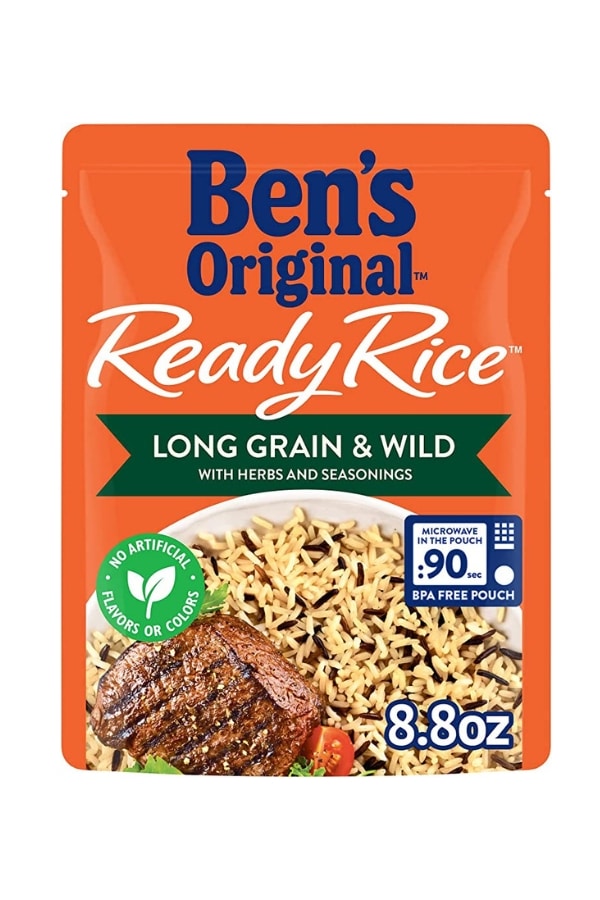 Nutritional info for 100g cooked of wild rice:
19.2g Net Carbs
101 Calories
0.3g Fat
21g Carbs
0.7g Sugar
1.8g Fiber
4g Protein
Wild rice actually isn't a kind of rice but is a variety of semi-aquatic grass. However, it has a super similar texture to long grain brown rice and has a nutty, earthy taste, and is a delicious addition to any meal. Wild rice has become super popular recently, so it's probably at a restaurant near you.
9. Whole Grain Couscous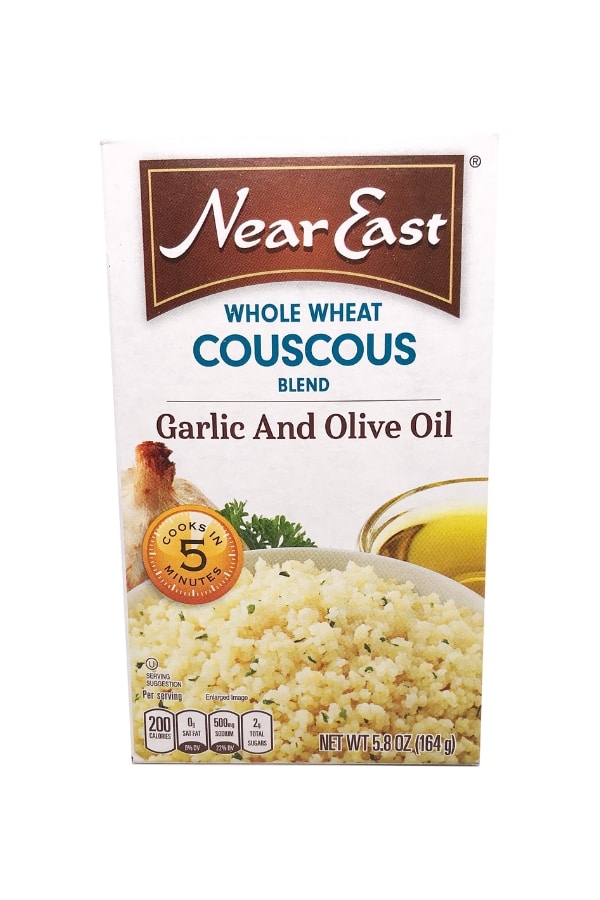 Nutritional info for 100g cooked of whole grain couscous:
22g Net Carbs
124 Calories
0.54g Fat
26.5g Carbs
0.8g Sugar
4.5g Fiber
5.33g Protein
Whole grain couscous is a whole grain wheat product made with flour rolled into tiny round granules. When cooked, they have a soft and fluffy texture similar to cooked white rice but with the grains holding more of their shape.
While regular couscous is also a great rice substitute, whole grain couscous is more nutrient dense and higher in fiber, making it the healthier alternative.
10. Chickpea Rice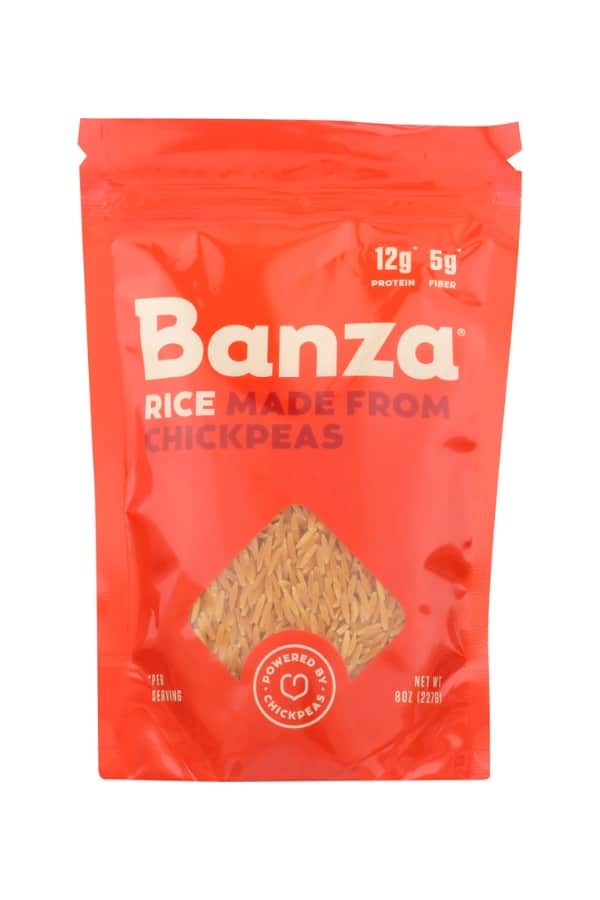 Nutritional Info for 1 serving of Banza chickpea rice:
24g Net Carbs
170 Calories
3g Fat
29g Carbs
1g Sugar
5g Fiber
11g Protein
Unlike other riced veggies, chickpea rice is made with chickpeas and starch shaped into rice grains. The result is deliciously tender with a shape and texture similar to long grain brown rice.
The great thing about chickpea rice is that it adds a ton of protein to your meal, about 11 grams per serving, so it can keep you full and satisfied for longer after eating.
Banza makes a fantastic chickpea rice option that even comes in flavors like chipotle tomato and ginger scallion. And if you're interested in more protein-packed grain alternatives like it, you should check out my high protein pasta list next!
More Healthy Lists