This list of high volume low calorie foods has just what you need if you want to eat healthy, cut back on calories, and actually feel full after a meal. Plus, there are a ton of choices - it has everything from fruits and veggies to lean meat and more - in this guide so you'll never get bored.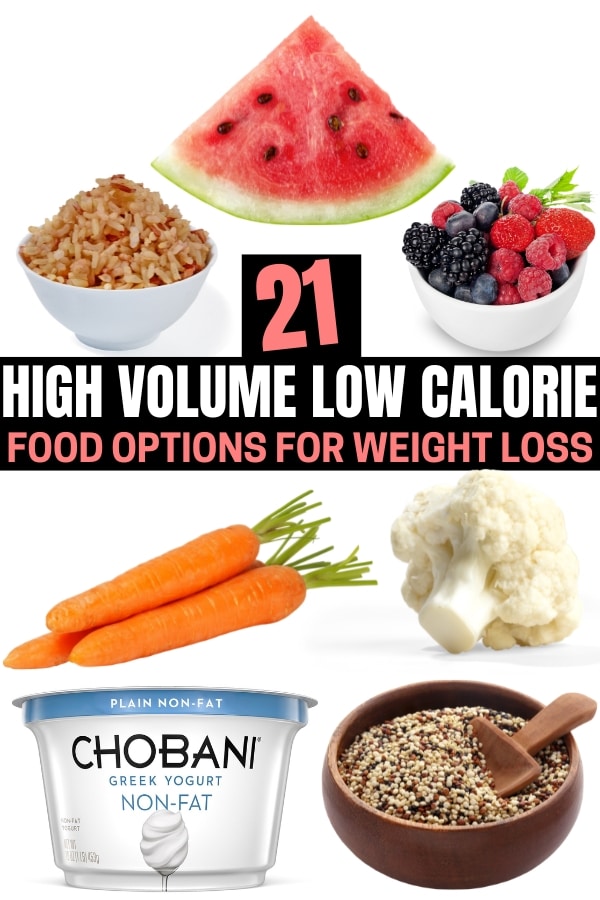 The Best High Volume Foods List
If you've never heard of high volume foods, they're basically foods that you can eat a lot of but for not a lot of calories. They're also usually packed with fiber, water, and sometimes protein, so they have the added benefit of making you feel full for hours after you eat them.
In my opinion, high volume foods are the holy grail of food choices if you're trying to lose weight. One of the hardest parts of being in a calorie deficit - and losing weight - is feeling hungry all the time. At least, that's the case for me. But, by eating a diet more comprised of the foods we'll go over below, I'm able to keep my hunger pangs at bay. And I can almost guarantee you'll be able to as well if you do the same.
Anyway, let's not waste another second and jump right into the list!
My Top High Volume Low Calorie Foods
1. Leafy Greens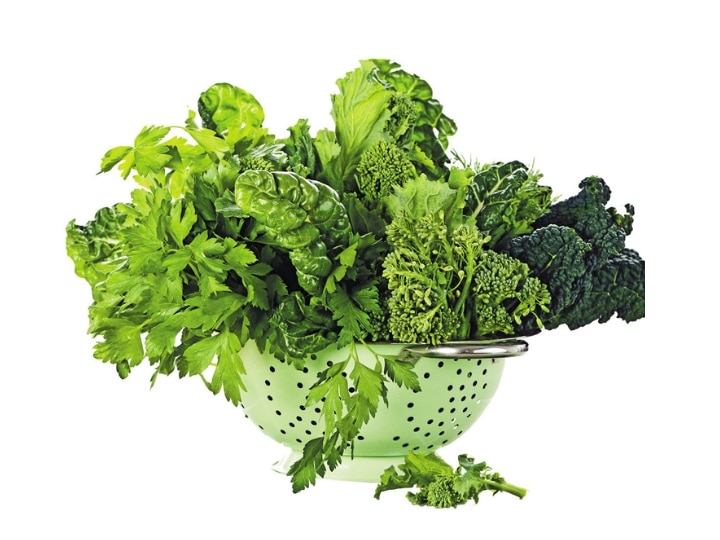 Nutritional info for 100g:
15 Calories
0.1g Fat
2.7g Carbs
1.3g Fiber
1.3g Protein
Kicking off our list is the most well-known high volume food, leafy greens. Leafy green vegetables like kale, arugula, and spinach are essential components of a healthy diet. They're packed with nutrients, super versatile, and low in calories.
I love using leafy greens to make a big salad for lunch or dinner with one of these low calorie salad dressing. Also, for what it's worth, I'll usually toss this air fryer chicken breast in my salad too, for some protein.
2. Zucchini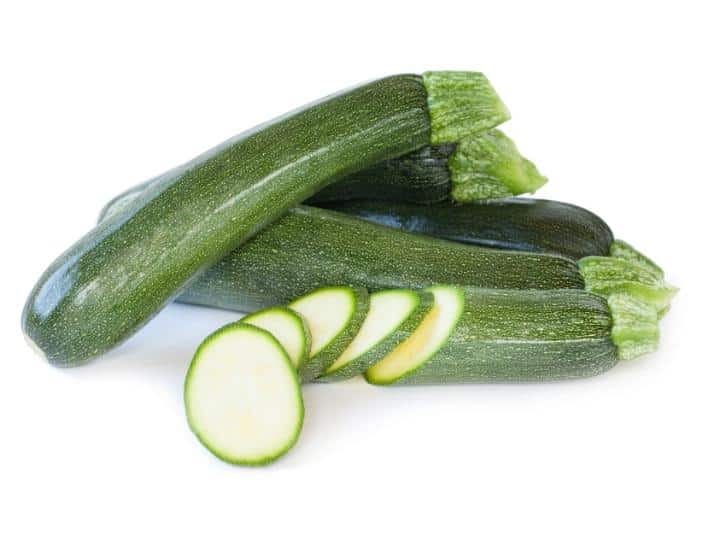 Nutritional info for 100g:
15 Calories
0.4g Fat
2.7g Carbs
1g Fiber
1.1g Protein
Zucchini is extremely low in calories, and it's also fantastic for adding volume to meals - especially if you eat it raw. A large zucchini weighing 300 grams has just 55 calories and is more than enough to eat in one sitting.
If you're looking for recipes with zucchini, you can make this air fryer zucchini, these zucchini fries, and this zucchini bread.
3. Tomatoes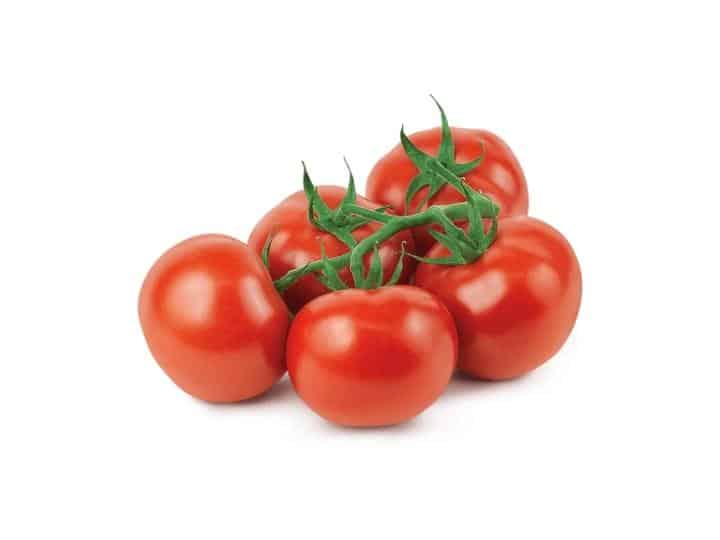 Nutritional info for 100g:
18 Calories
0.2g Fat
3.9g Carbs
1.2g Fiber
0.9g Protein
Fresh tomatoes are a great low calorie snack and make the perfect addition to salads and sandwiches. They also clock in at just 18 calories for every 100g, making them a top 3 high-volume food to incorporate into your diet.
One of my favorite ways to utilize tomatoes in my diet is to make a huge tomato and cold chicken breast salad with 'em. I mix in a tiny bit of olive oil and balsamic vinegar and a dash of salt and pepper - gah, it's so, so good.
With that said, another one of my favorite recipes to make with tomatoes is this low carb tomato soup.
4. Mushrooms
Nutritional info for 100g:
22 Calories
0.3g Fat
3.3g Carbs
1g Fiber
3.1g Protein
Mushrooms are incredibly versatile and delicious. They're also jam packed with fiber and protein!
One of my favorite ways to utilize them is to add them to stews, soups, pasta, and stir-fries. It's a great way to make all those dishes a bit more high volume.
Mushrooms are also quite delicious on their own. This sauteed shiitake mushroom recipe is proof of that.
5. Cauliflower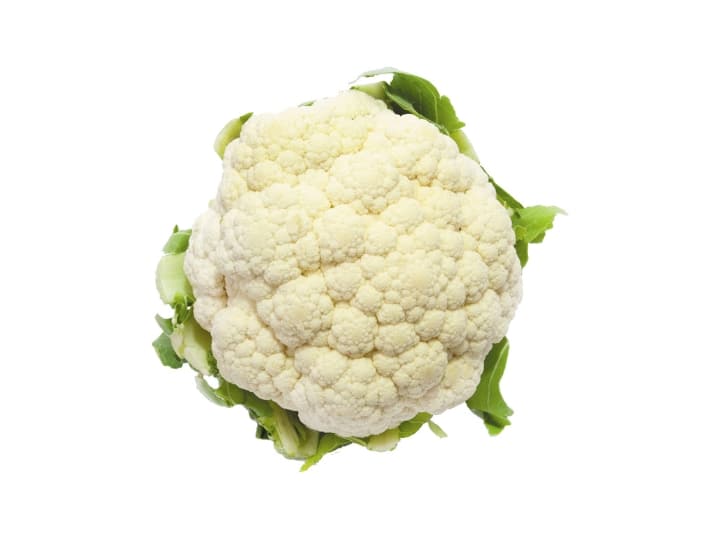 Nutritional info for 100g:
25 Calories
0.3g Fat
5g Carbs
2g Fiber
1.9g Protein
Cauliflower is another versatile low calorie vegetable that's great for making high volume meals. It's delicious roasted, sauteed, turned into cauliflower rice, and even made into cauliflower mash. If you're cutting back on carbs, the last two cauliflower side dishes I just mentioned are an excellent substitute for high-carb sides like rice and mashed potatoes.
6. Watermelon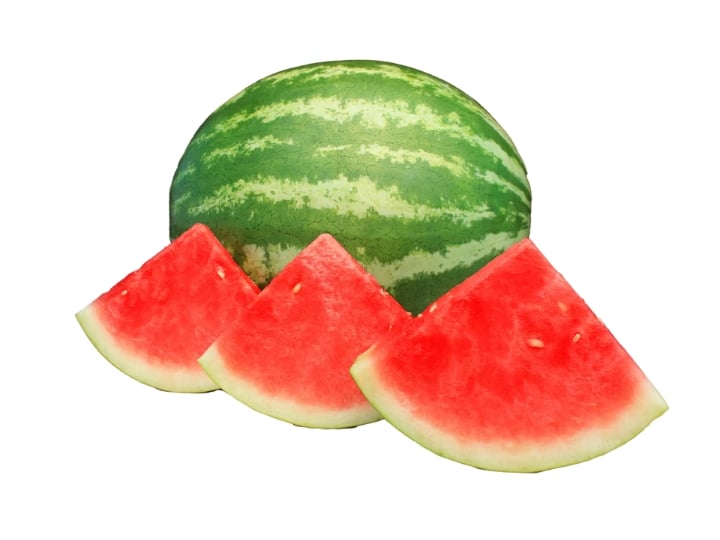 Nutritional info for 100g:
30 Calories
0.2g Fat
8g Carbs
0.4g Fiber
0.6g Protein
Watermelon is made up of more than 90% water, so it's the perfect hydrating high volume snack to curb your sweet cravings. I love eating watermelon on hot sunny days - it's really the perfect low calorie option to pick at when the heat hits hard.
7. Berries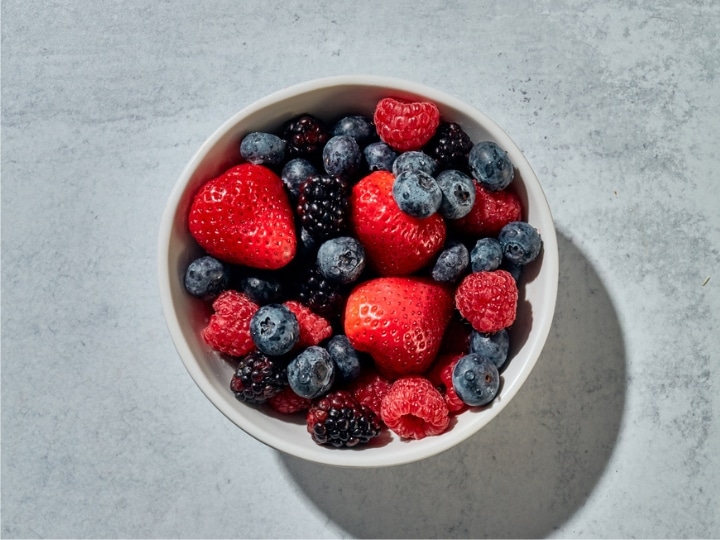 Nutritional info for 100g:
33 Calories
0.3g Fat
7.9g Carbs
2.1g Fiber
0.68g Protein
Fresh berries make an excellent addition to a high volume breakfast. They make it more filling as they're loaded with water and fiber, and they're also one of the lowest calorie fruits you can eat. I love topping my oatmeal or my yogurt - typically, I start my day with one of these low calorie yogurt options - with them!
8. Carrots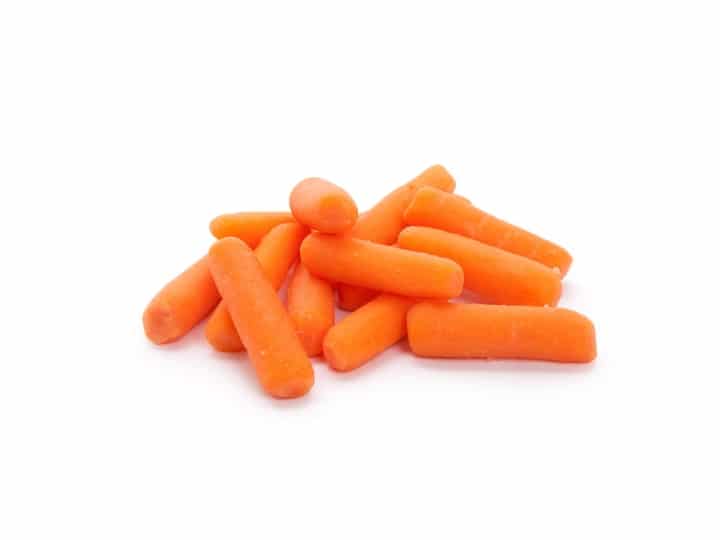 Nutritional info for 100g:
35 Calories
0.2g Fat
8.2g Carbs
3g Fiber
0.8g Protein
Carrots are a versatile vegetable that can be prepared as a side dish or added to a variety of things like soups and stews. They also score high on the food satiety index, which means they're great for satisfying hunger and are an ideal snack all by themselves.
Pro-tip: try dipping them into some Franks Hot Sauce for a super tasty low calorie snack.
9. Egg Whites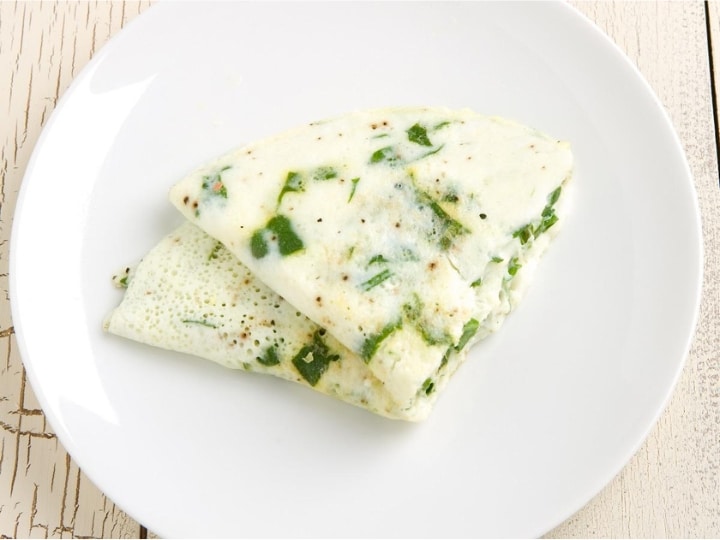 Nutritional info for 3 egg whites (100g):
51 Calories
0.2g Fat
0.7g Carbs
0g Fiber
10.8g Protein
Egg whites are much lower in calories compared to whole eggs since they're basically all protein. So, the next time you're preparing an omelet or scrambled eggs, adding more egg whites than yolks is a simple way to increase the volume of your meal without adding calories.
10. Greek Yogurt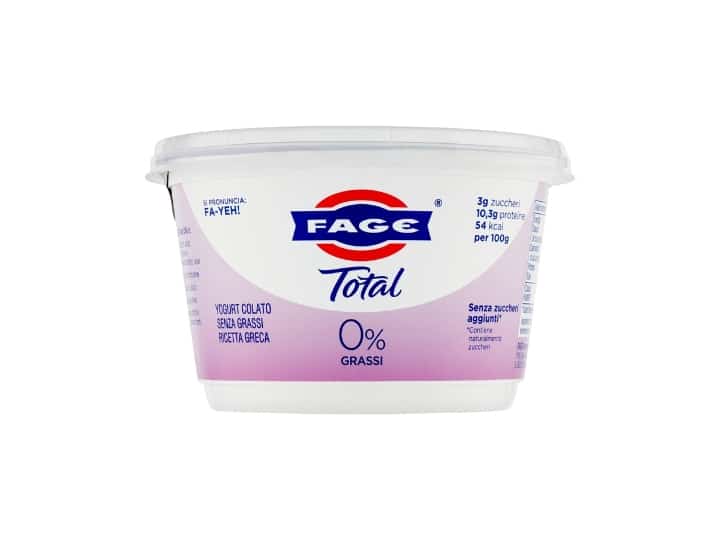 Nutritional info for 100g:
59 Calories
0.4g Fat
3.6g Carbs
0g Fiber
10g Protein
Greek yogurt is delicious eaten on its own, but it's great for using in recipes like my protein blueberry muffins.
There are so many yogurts that you can choose from, but if you're looking for high protein yogurts and low carb yogurts, you have to check out my high protein yogurt list and keto yogurt list.
11. Oats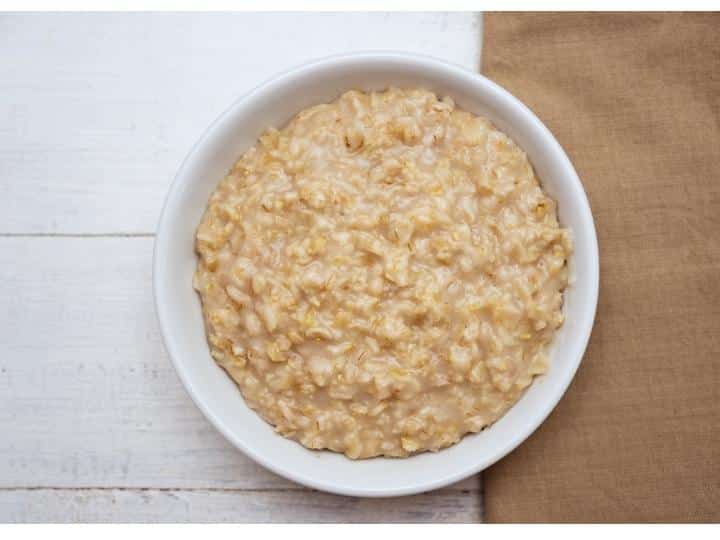 Nutritional info for 100g:
64 Calories
1.1g Fat
11.4g Carbs
1g Fiber
2.2g Protein
Whole grain oats are a slow-digesting carb, so you'll stay full and satisfied hours after eating 'em. To keep the calorie count low, cook your oatmeal with water instead of milk. Again, don't forget to top it with plenty of fresh berries and you'll be able to create an even higher volume meal out of them!
By the way, and if you want a high protein breakfast, you have to make this chocolate protein oatmeal. It's a favorite at our house - especially with my wife.
12. Cottage Cheese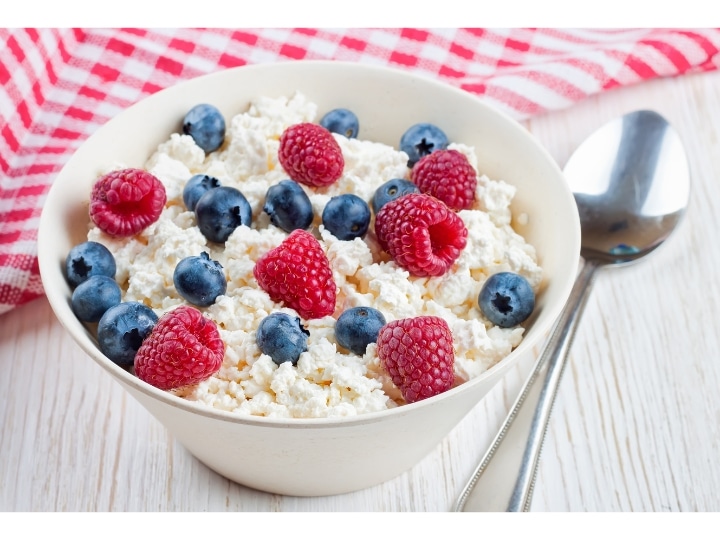 Nutritional info for 100g nonfat cottage cheese:
71 Calories
0.3g Fat
6.6g Carbs
0g Fiber
10.2g Protein
Cottage cheese is high in protein and low in calories, and it's a delicious snack or breakfast eaten alone. Of course, you can top it with some fresh berries to make it even more filling.
13. Grapes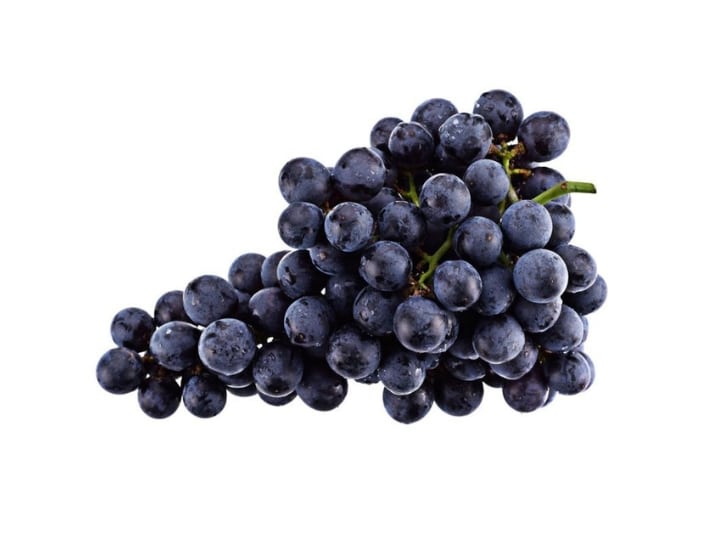 Nutritional info for 100g:
69 Calories
0.2g Fat
18g Carbs
0g Fiber
0.7g Protein
Grapes are another tasty low calorie fruit that's perfect for snacking. Since they're so sweet, they're really perfect for curbing any sweet tooth cravings.
I like to eat frozen grapes at night whenever I'm craving dessert. Also, it takes longer to eat them when they're frozen so portion control is a bit easier to adhere to.
14. Lean Fish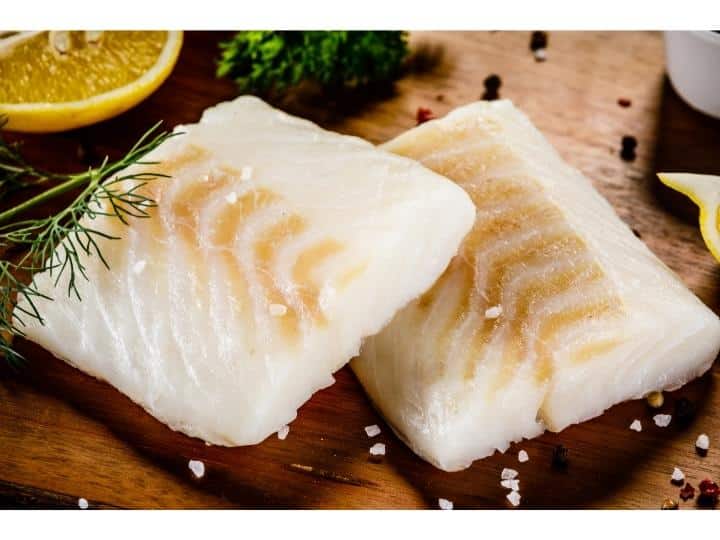 Nutritional info for 100g Cod:
87 Calories
0.5g Fat
0.1g Carbs
0g Fiber
19.2g Protein
Lean fish is super satiating, and also packed with protein. Fish like tilapia, halibut, and cod are some of the highest volume fish options to go with since they're lower in calories - typically they have under 100 calories per 100 grams.
Just keep in mind that fatty fish like salmon and sardines are higher in omega-3 fatty acids so they tend to be higher in calories. That makes them a lower volume fish option to go with. They're still a super healthy choice, you just don't get as much bang for your calorie buck with 'em.
15. Potatoes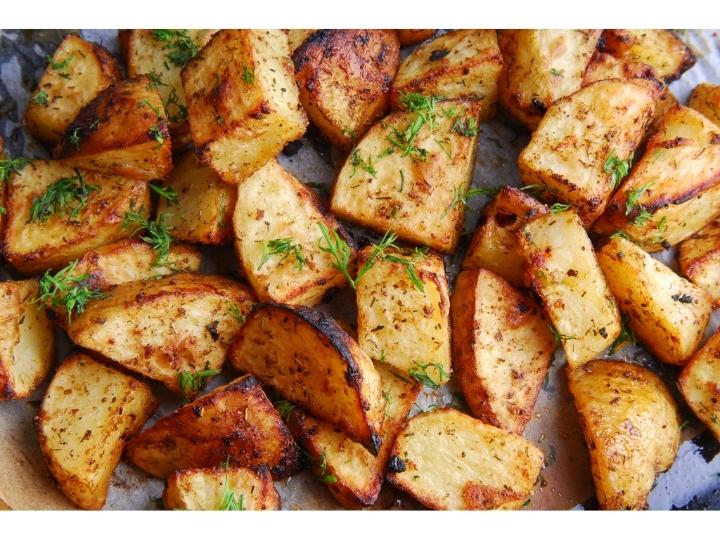 Nutritional info for 100g:
93 Calories
0.1g Fat
21g Carbs
2.2g Fiber
2.5g Protein
Though most potato dishes get a bad rap for being high in calories, potatoes themselves have much fewer calories than you think. A cup of cooked potatoes has only around 116 calories. For comparison, the same volume of potato chips has nearly 7 times that much! Yikes.
The key with potatoes - atleast for making them a high volume food choice - is avoiding adding much butter, oil, or heavy cream to them when you cook them.
16. Corn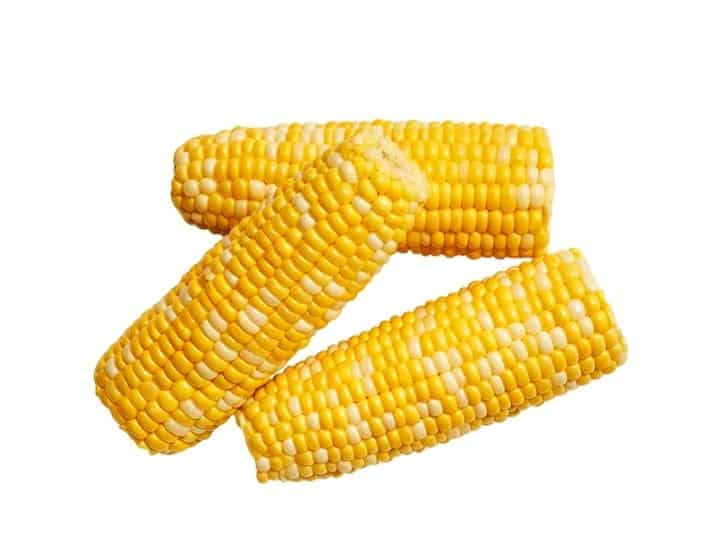 Nutritional info for 100g:
96 Calories
1.5g Fat
21g Carbs
2.4g Fiber
3.4g Protein
Though corn is considered high in carbs, its low fat, high fiber content makes it perfect for adding volume to your low calorie meals. Additionally, corn is full of resistant starch, which is a type of carb that takes longer for your body to digest. That means it can help you stay fuller for longer.
17. Popcorn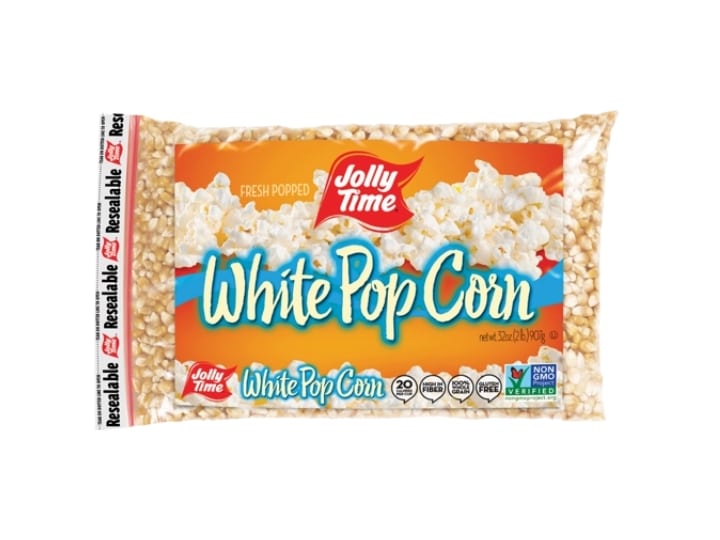 Nutritional info for 3 Cups Popped:
105 Calories
2g Fat
4g Carbs
1g Fiber
0g Protein
Popcorn is easily one of the best low calorie high volume foods you can eat. 3 cups - which is a ton - of popped popcorn has just over 100 calories. In my opinion, if you're looking for a mindless "Netflix and chill" snack this one has got to be at the top of your list.
You can eat A BUNCH of it for not a lot of calories. There is a caveat though to popcorn being this awesome high volume food and that is you'll want to air-pop it and avoid adding large quantities of butter to it. Otherwise you'll add a bunch of extra calories to it.
18. Sweet Potato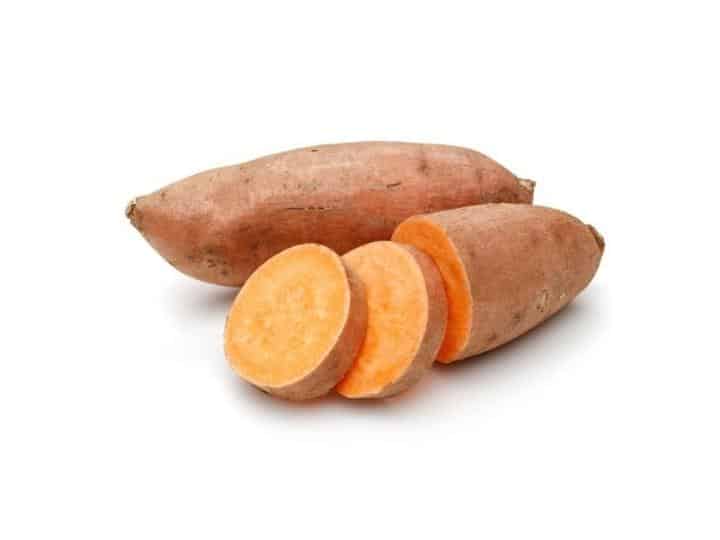 Nutritional info for 100g:
109 Calories
4.3g Fat
16.8g Carbs
2g Fiber
1.3g Protein
Sweet potatoes are loaded with health benefits and can be eaten in a variety of delicious ways. They can be roasted, sauteed, mashed, or even turned into these air fryer sweet potato fries. Of course, be sure to avoid using too much butter, cream, or oil when preparing sweet potatoes to keep 'em low calorie.
19. Lentils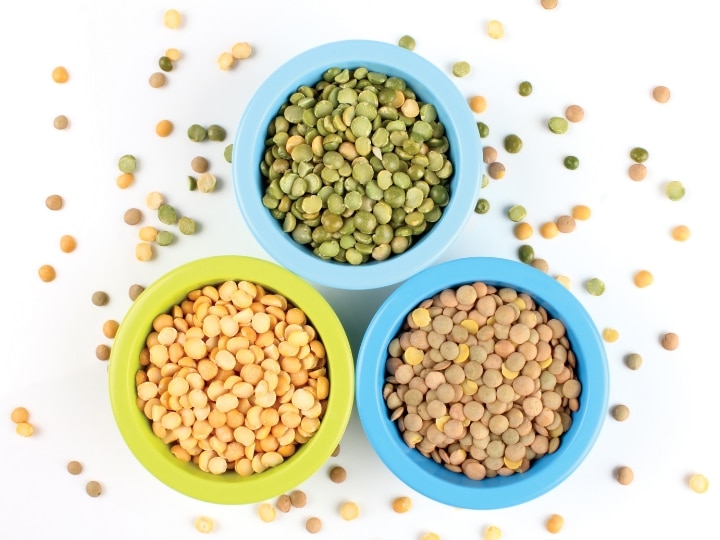 Nutritional info for 100g:
116 Calories
0.38g Fat
20.1g Carbs
7.9g Fiber
9g Protein
Legumes like lentils, peas, and beans make an excellent low calorie base for hearty stews, curries, and soups. They're also a fantastic source of fiber, minerals, and plant-based protein. In addition to cooking with legumes, they're also a star ingredient in all sorts of low calorie snacks, so you'll definitely want to check some of those out!
20. Quinoa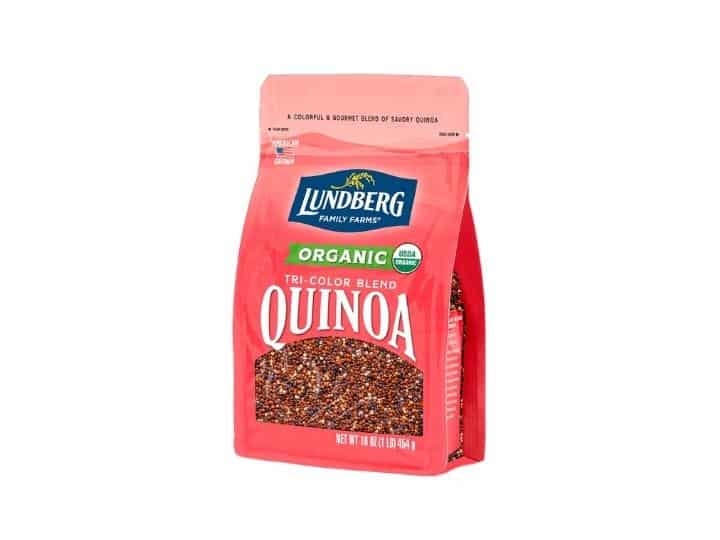 Nutritional info for 100g:
120 Calories
1.9 Fat
21.3g Carbs
1.3g Fiber
4.4g Protein
Quinoa is a tasty whole grain that can add a ton of volume to grain bowls and salads, and it's also just a great side dish to add next to any meal. Also, just like lentils, cooking quinoa is as easy as boiling it in a pot of water - or stock - and simmering it until cooked through, making it an easy high volume food choice for busy weeknights.
21. Chicken Breast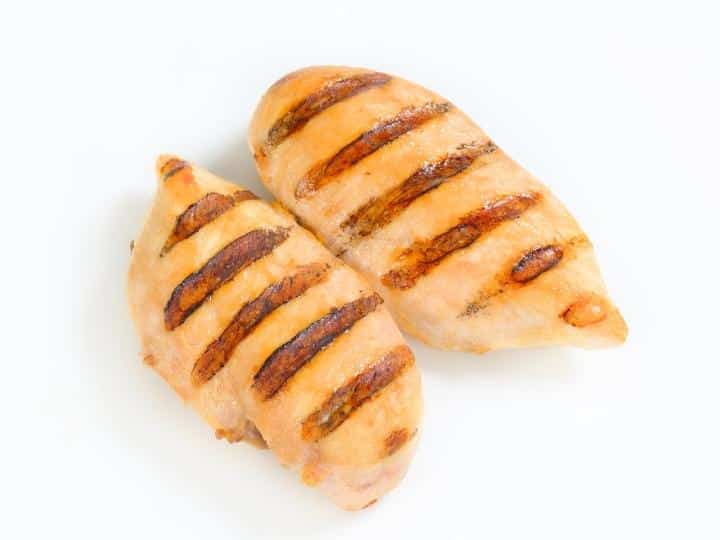 Nutritional info for 100g:
165 Calories
3.6g Fat
0g Carbs
0g Fiber
31g Protein
Chicken breast is one of the best sources of lean protein you can eat and, in my opinion, one of the tastiest. And there are so many delicious ways to cook chicken breast! If you're looking for some inspiration, you can make these air fryer chicken breasts, this Instant Pot shredded chicken, or this blackened chicken.
More Low Calorie Lists I Think You'll Love